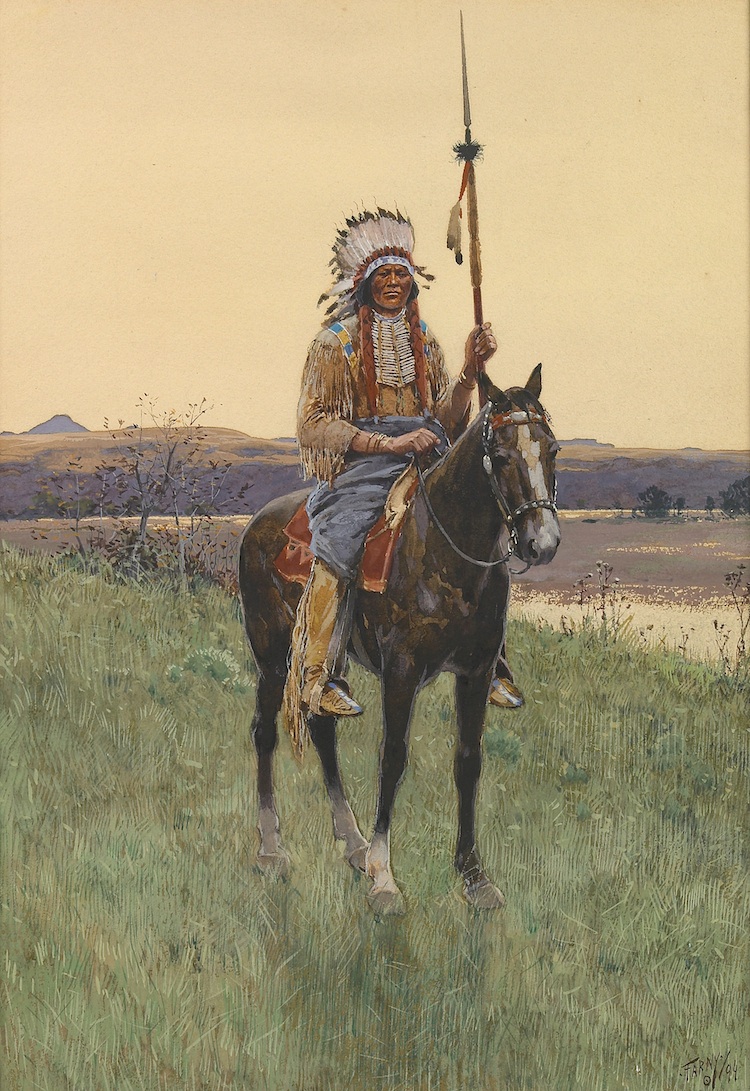 NEW YORK—At a regular estate sale, a couple who remain anonymous purchased what they thought was just a collectible print of the famous painting "Southern Plains Indian Warrior," by Henry F. Farny. In fact, they bought the real thing.
The discovered 1894 painting headlined Bonham's Western Paintings and Sculpture sale in California this month and sold for $362,500, more than three times its pre-sale estimate.
"The consignor walked into our monthly appraisal day in early 2012 at our Los Angeles office with what they thought was a print of a great painting," said Scot Levitt, vice president and head of the Fine Arts Department, in a statement. 
"I had the pleasure of sharing the news with them that their newly discovered item was not a print at all but a painting worth six figures. They were shocked to find out that their item turned out to be a great work of art," he said. 
Farny, who like other great American artists was trained in Europe, became infatuated with the Indians and their unique way of life. 
"He devoted almost his entire painting career to documenting their vanishing culture. Farny described with uncanny detail a nostalgic image of an exotic land and people," according to Bonhams.