If walls could talk, what stories would they tell?
During the Civil War, Union soldiers occupied the region of Helena, Arkansas. They quartered inside a Greek Revival-style home that belonged to a local Confederate soldier. It was a stately mansion built in 1858, with a robust pediment and tall, elegant columns on its facade. Union Gen. William Sherman is said to have stayed in the home while planning his battles.
When the house went up for sale, Laine and Kevin Berry—avid lovers of old houses with history and fine craftsmanship—couldn't resist.
When the couple first viewed the house, they were stunned. Etched glass panels glimmered in the dining room's double doors, depicting two Biblical figures, Ruth and Naomi, standing on pedestals and surrounded by ornate leaf patterns.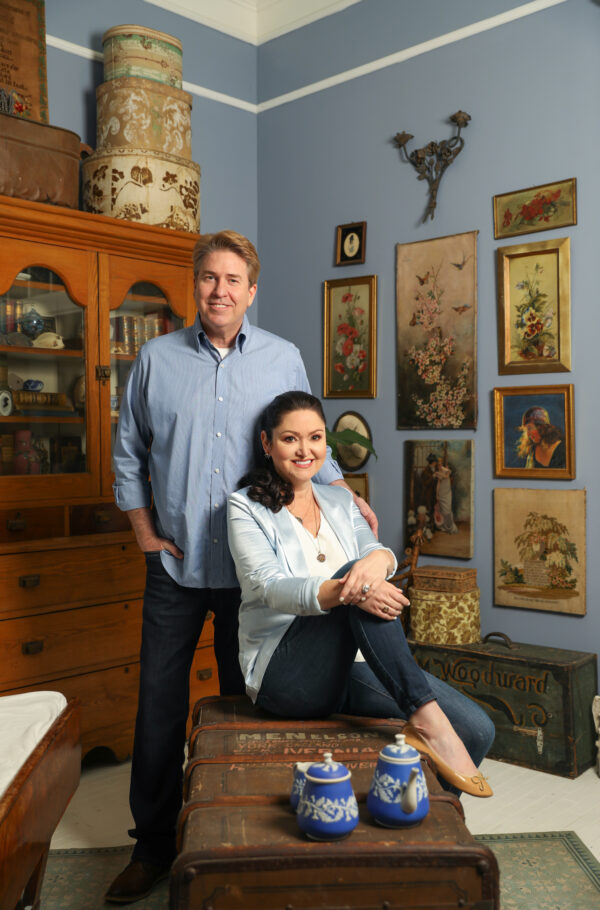 Later, the couple went looking through the home's records and discovered that Laine has ancestry in common with its previous owners. The papers list the name of Laine's five times great uncle.
In a way, as Laine explains in a video on the couple's YouTube channel, Our Restoration Nation, it was like she was returning to a family home.
Preserving History
The couple has taken on a number of ambitious projects—houses that have completely rotten foundations or electrical wiring held together by duct tape—that most wouldn't consider worth salvaging.
They began buying and rehabilitating old houses across the southern United States about 20 years ago. Laine said that she and Kevin, spurred on by a passion for history and fine architecture, "both felt like the best way to preserve some of our nation's heritage was to tackle these wonderful historic structures."
For the couple, the homes are a reflection of American culture. "Preserving them helps not only preserve our culture, but it helps educate people—to understand where we've come from and what got us to where we are today," Laine said.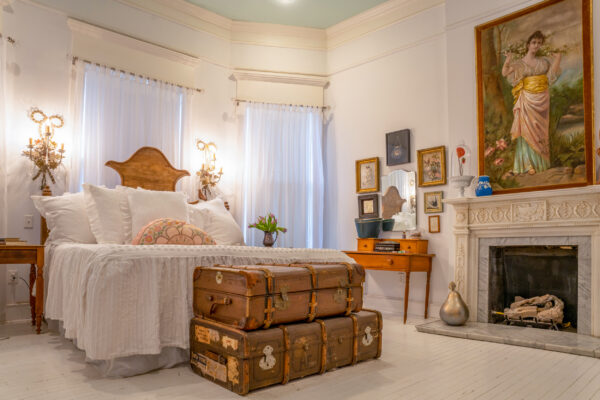 About a year ago, they started documenting their projects on YouTube, with practical tutorials on topics ranging from how to restore historical picture frames, to the best method for stripping lead paint from wood.
They also film tours of historical houses on the market—many in surprisingly good condition given their age—explaining architectural elements in loving detail.
The couple has amassed a steady following of people who cherish old things and yearn to "see, and touch, and feel a product that their labor has created," Laine said.
Their Instagram account is filled with the latest updates about their houses, which are dubbed names like Helen, after the region of Helena; Willa, after the Willie family who built the home; and Scottie, after the street where the house is located. Sometimes, a house's photo is cheekily accompanied by a post written from the house's perspective.
Growing Trend
Old houses have become an increasingly popular choice among first-time homebuyers.
As the housing market becomes prohibitively expensive and the cost of rent skyrockets in many major cities, the millennial generation is being drawn in by lower prices, while at the same time relishing opportunities to get creative and work with their hands, according to Elizabeth Finkelstein, who co-founded the website CheapOldHouses.com along with her husband.
The site lists historical homes up for sale across the country. Finkelstein created it as a passion project in 2016, hoping to educate people on the value and beauty of old houses.
Real estate agents tend to give little promotion to old houses in disrepair. "What you end up with is a blurry, dusty photo in the dark, taken on someone's iPhone. But there's an Art Deco bathroom in there. And then you're like, wait a minute, no one is going to see this. So I felt the need to show it to people," Finkelstein said.
Appreciation for the old has struck a chord among the many millennials who make up Cheap Old Houses' following (more than 1.5 million on Instagram at the time of writing). Finkelstein thinks that "people are getting very, very fed up with, and skeptical of, the superficiality and disposability of so much in our lives right now—fast food, fast restoration, fast fashion—all of it."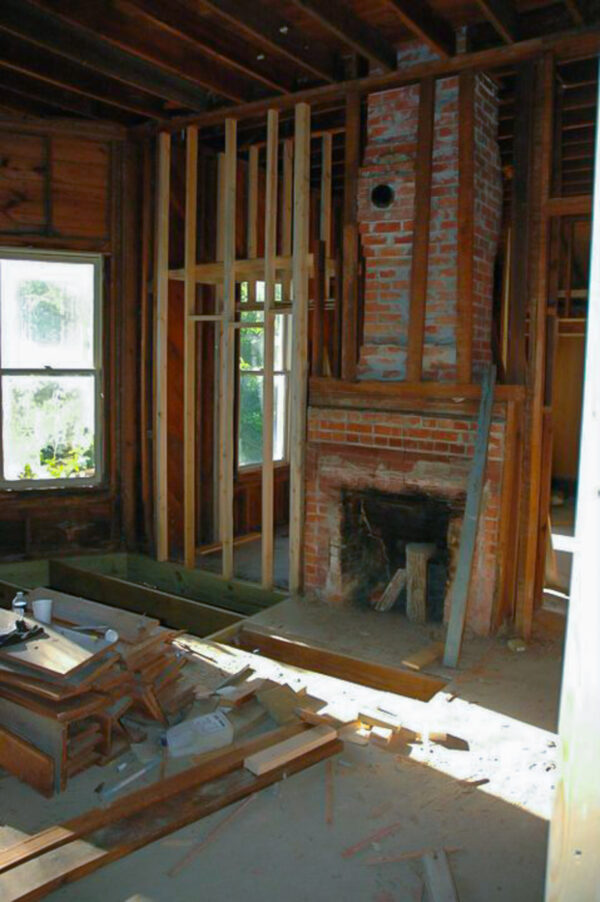 Many of the latest trends are not only wasteful, but devoid of meaning. "You want to feel a sense of purpose in your home. And if anything, this pandemic has just brought that out," she said. A growing number of people, especially after spending more time at home, are considering alternative lifestyles.
Finkelstein said Cheap Old Houses' Instagram account gained followers at roughly three times the normal rate during the beginning of the pandemic last year.
Laine Berry expressed a similar sentiment about modern life. "We're always on our phones. We always are on our computers. And I think there's a bit of a national longing for things, and times, that were simpler," she said.
The Berrys hope that more people across the country will see investing in a historical home as a viable option.
They want people to watch their videos and see that the work is not that intimidating. But, at the same time, homebuyers must be willing to take on the research to restore homes respectfully.
"You don't change the footprint. You allow the history of the house to be the main focus, but you rehabilitate it to be livable by today's standards fully," Laine said. That means researching "what is and what is not appropriate for the style and period of your home."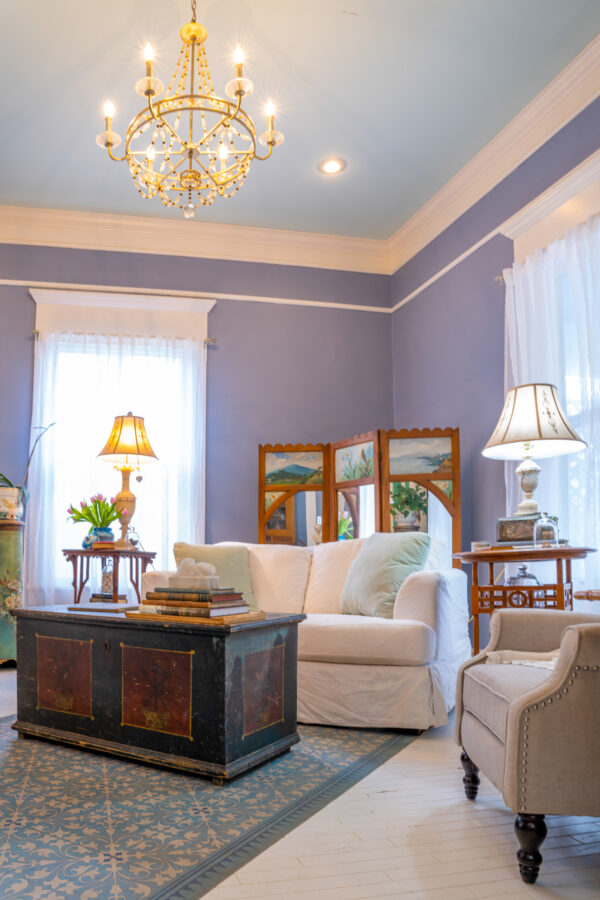 Over the years, the Berrys have accumulated an almost encyclopedic knowledge of how different period styles of mantles, staircase spindles, woodwork, and other elements look.
Twenty years ago, they would go to their local library to find resources on microfilm. Today, much of the information is available on the internet.
They're excited that a new generation will carry the torch.
"That's the most exciting thing to me, when somebody says, 'I never thought I could do this. I've been so afraid of this. I thought it was out of reach either emotionally or financially. Watching you guys, I realize this is doable for me,'" Laine said.