Inspirational, feel-good, family-friendly films seem to be increasingly hard to find in these chaotic, mean-spirited times. Heck, just even a few years ago there seemed to be a little more variety when it came to positive-themed movies. Even some of the cartoons that youngsters watch these days are pretty darn violent and cynical. Therefore, I increasingly find myself going back in time on my searches for inspirational films.
One movie that not only is inspirational but also has some great life lessons as well is director Stephen Chbosky's 2017 film "Wonder."
Chbosky, no stranger to helming inspirational films (2012's "The Perks of Being a Wallflower" and 2017's "Beauty and the Beast"), has deftly adapted gifted author R.J. Palacio's bestselling 2012 children's book into a movie of the same name.
The film follows the life of August "Auggie" Pullman (Jacob Tremblay) and the various trials and tribulations he has to face. By all accounts, Auggie's home life is the quiescence of middle-class happiness. He lives with his two loving parents, mother Isabel (Julia Roberts) and father Nate (Owen Wilson), as well as his older sister, Olivia "Via" (Izabela Vidovic), and cute little dog, Daisy (played by doggie actor Gidget). They all live in a nice house tucked away in a quaint New York suburb.
The only thing that is out of the ordinary is the fact that Auggie was born with Treacher Collins syndrome, a condition that has resulted in facial deformities. In order to hide his face, he dons a NASA helmet, which was given to him by Via's former best friend, Miranda (Danielle Rose Russell).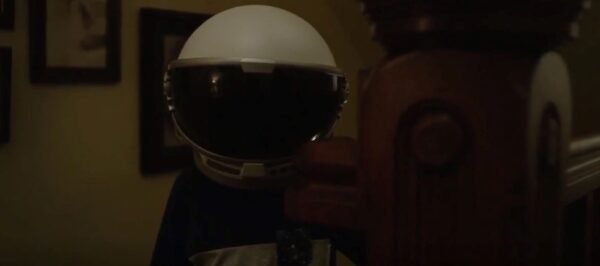 When Auggie attends a local private school for the first time, he abruptly realizes that he is indeed different from other kids. Bereft of his bulky helmet, he becomes subject to all manner of double-takes, as well as some straight-up stare downs.
The school's principal, Mr. Tushman (Mandy Patinkin), tasks a trio of young students—Jack (Noah Jupe), Charlotte (Elle McKinnon), and Julian (Bryce Gheisar)—to give Auggie a guided tour of the school's layout. From the outset, we realize that Mr. Tushman sees behind Auggie's facial deformities to someone extraordinary.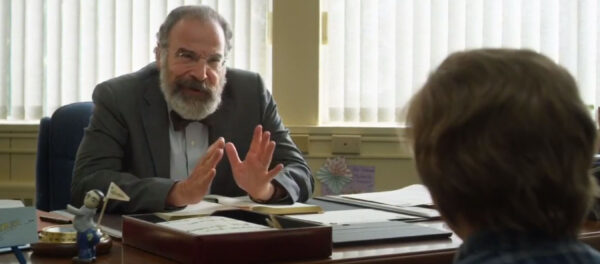 Auggie's adjustment to traditional schooling is a rough one as he becomes a lightning rod for teases, taunts, and gawking. Although the film is primarily told from Auggie's perspective, it also gives Via, Jack Will, and Miranda some screen time to illuminate the film's backstory.
A subplot of the movie involves Via, who feels largely neglected by her parents since they are constantly doting on Auggie. She has also had a huge falling out with Miranda and is no longer on speaking terms with her.
The crux of the storyline begs an incessant question: Does Auggie have enough patience and perseverance to endure his rocky acclimation to private school life?
A Wonder-ful Film
Tremblay does an excellent job of depicting a sensitive, extremely smart boy who has to face others' ire. Roberts's smile is as beautiful and radiant as always (I believe we even get to see some of her molars in one shot), and she does a standout job of portraying Auggie's ever-supportive mother. Wilson is likewise a very likable character and disappears into his role as the quirky, "cool dad" that everyone would love to have.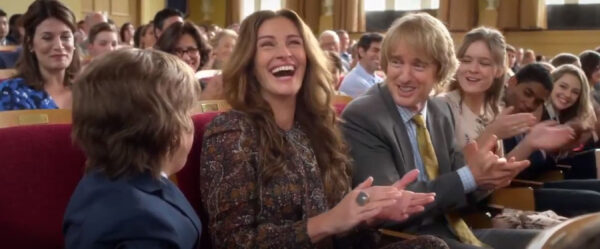 At its core, "Wonder" carries a firm anti-bullying message. It shows that bullying affects not only its victim but also that person's relationships with peers and family members.
The film never devolves into sappy sentimentality, as is the case sometimes with movies that cover this sort of sensitive subject matter. I managed to make it through the film's incredibly heart-rending scenes, and it was worth it—"Wonder" has a powerfully effective message that everyone should take the time to learn.
'Wonder'
Director: Stephen Chbosky
Starring: Jacob Tremblay, Julia Roberts, Owen Wilson, Izabela Vidovic
Rated: PG
Running Time: 1 hour, 53 minutes
Release Date: Nov. 17, 2017
Rated: 4 stars out of 5

Ian Kane is a filmmaker and author based out of Los Angeles. To see more, visit DreamFlightEnt.com or contact him at Twitter.com/ImIanKane