TV-PG | 1h 30min | Biography, Drama | TV Movie 13 August 2006
Known as "The Ron Clark Story" in the United States (while titled "The Triumph" in several other countries), this biopic film follows the life of the award-winning American educator Ron Clark, a native of Chocowinity, North Carolina.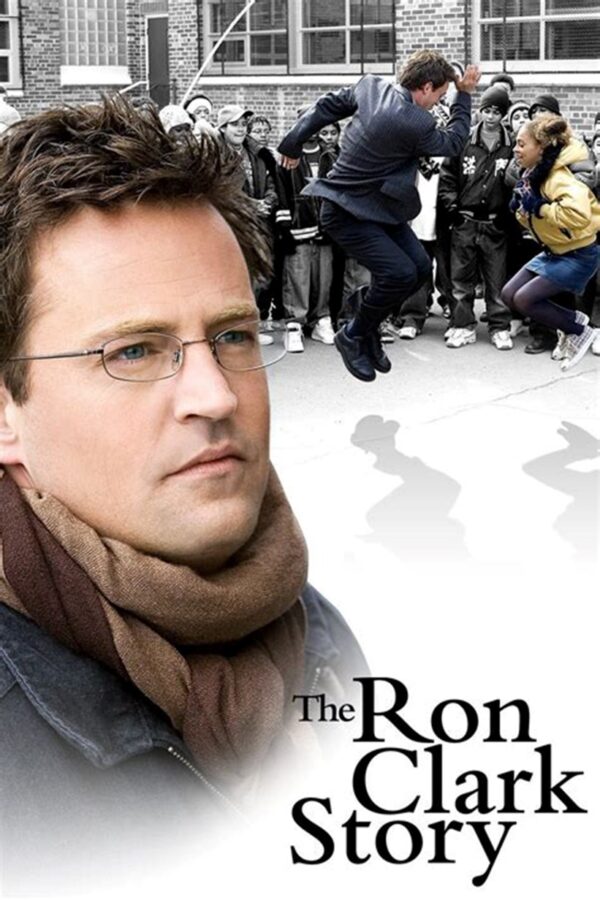 Directed by Randa Haines ("Antwone Fisher" 2002, "Children of a Lesser God" 1986), the film opens with Clark as a teacher at Snowden Elementary School in middle-class Aurora, North Carolina. Although successful at enabling his students to achieve high grades and test scores, Clark begins to realize that he has a higher calling; he's just not sure where that calling is.
Soon, he travels to Manhattan to seek work as a teacher for underprivileged kids. He begins working at a restaurant, where he meets Marissa Vega (Melissa De Sousa). Although the two are attracted to each other, Marissa already has a boyfriend.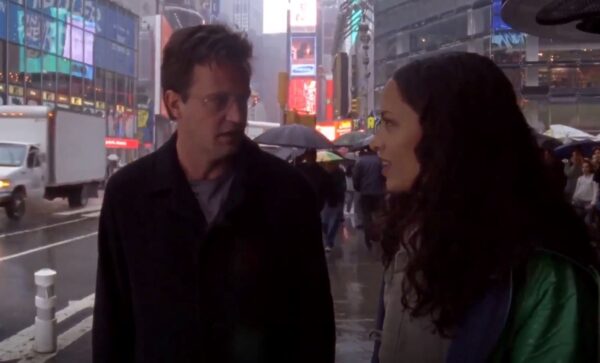 Due to a recent vacancy at Inner Harlem Elementary School, Clark applies for a job there. The school's principal, though, Mr. Turner (Ernie Hudson), takes one look at Clark's squeaky-clean appearance and shrugs him off—doubting that he can teach Harlem kids.
Ever tenacious, Clark convinces Principal Turner to give him a shot. The principal immediately offers him one of the school's more accomplished and disciplined classrooms. Clark, however, notices another classroom filled with rowdy kids.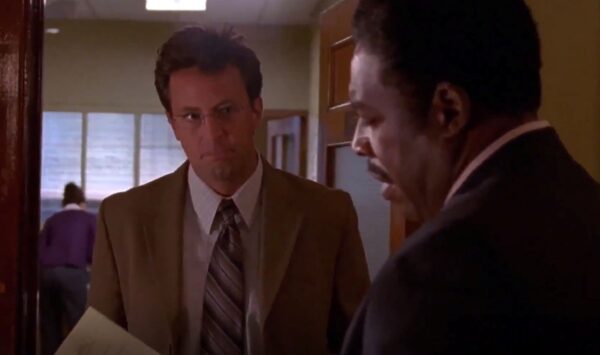 It is here that Clark finds his calling: He implores the principal to let him teach this class, but the latter tells him that the troubled kids tested at the bottom of the New York City School District. Since one of Clark's specialties is enabling children to achieve higher than average test scores, Principal Turner reluctantly agrees.
In an unusual move, Clark travels to each of the students' homes to get an idea of their individual circumstances. He comes away with the impression that these kids not only are dealing with learning issues but also have rough living conditions, including abject poverty.
During Clark's first few days, some of the more rebellious students resist his efforts to enforce even a modicum of discipline. Some of the especially quarrelsome include Shameika Wallace (Hannah Hodson) and her instigator bosom buddy, Alita (Isabelle Deluce), as well as Tayshawn (Brandon Mychal Smith) and Julio Vasquez (Micah Williams).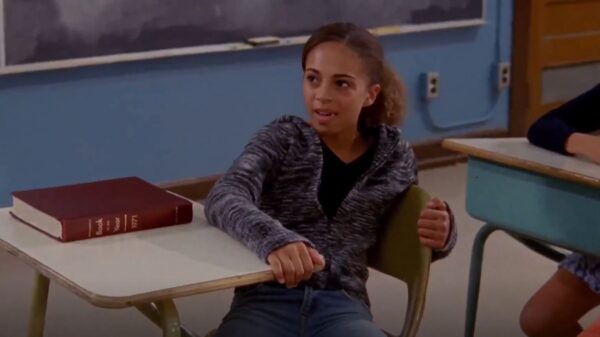 Clark's first attempts at getting through to the kids ends up in frustration. In a fit of pent-up rage, he shakes Shameika's desk and then storms out of the classroom. Since the class has been through many teachers in a short period of time, the kids chalk up Clark's failure as inevitable.
Clark takes a break to do some soul-searching. While out on a friend date with Marissa, she encourages him to persevere. Newly galvanized, he returns to the classroom, much to the shock of the kids.
From there, through trial and error (which includes Clark making a fool out of himself to make the kids laugh), Clark begins to make some headway, even disciplining them enough to line up to exit the classroom. But when he catches pneumonia and is forced to teach his class through pre-recorded videotapes, this setback causes the children's grades to slide.
When Clark finally returns to the school, he finds that its faculty now acknowledges him much more than before. They recognize his dedication: He had continued to teach while sick until he collapsed in the classroom. And the students have changed toward him too; they follow his lessons much more diligently. It doesn't hurt that he always encourages the kids and tells them that they can do great things if they only apply themselves.
Soon, as the final exams loom on the horizon, Clark and his students have to accelerate their progress. To shore up the weak links, Clark dedicates much of his off-time to tutoring those who are falling behind. But will they ready in time?
Earnestness
One of the things that caught me off guard about this film is its sense of earnestness—it's genuine instead of hokey. The young actors, for example, give outstanding performances, especially Hannah Hodson as Shameika.
I also have to give kudos to Matthew Perry, who I've only seen in the long-running TV series "Friends." He managed to convincingly portray Clark as a somewhat naïve, yet deceptively competent teacher with an indefatigable spirit. Frankly, it was one of the more incredible acting performances I've seen, period.
Together with Randa Haines's more-than-capable direction, "The Ron Clark Story" is a super-uplifting cinematic experience.
The film drives home the lesson (no pun intended) that unlimited and often untapped potential can be found within every child, no matter what his or her socio-economic background. Just remember to have some tissues handy.
'The Ron Clark Story'
Director: Randa Haines
Starring: Matthew Perry, Ernie Hudson, Melissa De Sousa
Rated: TV-PG
Running time: 1 hour, 30 minutes
Aired: Aug. 13, 2006
Rated: 5 stars out of 5

Ian Kane is a filmmaker and author based out of Los Angeles. To learn more, visit DreamFlightEnt.com or contact him at Twitter.com/TheRealIanKane.