Being able to communicate with others is something that a lot of folks take for granted—yours truly included. This is especially clear after watching director Tom Hooper's royalty-centric bio-drama "The King's Speech."
The film opens in 1925. King George V (Michael Gambon) has requested that his second son, Prince Albert (Colin Firth), deliver the closing speech at the British Empire Exhibition at Wembley. There's only one issue: Albert, known as "Berty" by his family, suffers from a severe stammer. As an inkling of how terrified he is of public speaking, as he shambles up to the microphone, he looks as though he is being led to the gallows.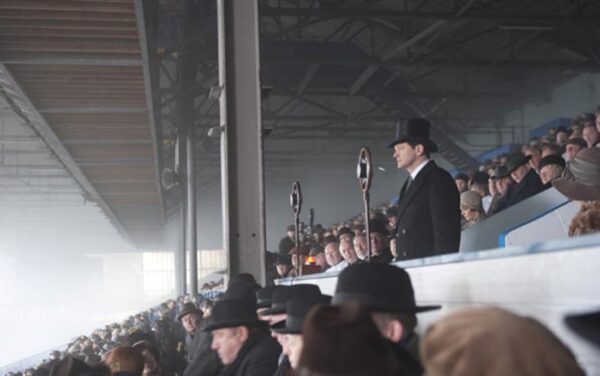 The resulting speech, if you could call it that, resembles an aural train wreck. Even with the full support of his loving wife, Elizabeth (Helena Bonham Carter), Albert humiliates himself; he croaks a few words and then everything fades into horrid silence. After that crushing defeat, he swears to her that he'll never speak publicly again.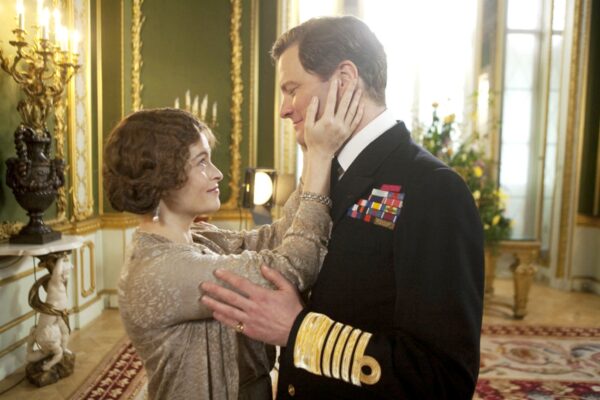 Elizabeth, who seems to see something in Albert that he can't, seeks out help for her husband. She eventually and clandestinely finds the speech therapist Lionel Logue (Geoffrey Rush), who lives in a dodgy, lower-class neighborhood. Logue, an Australian actor turned therapist, is a very confident man whose therapy methods are controversial. He insists that the royal pair visit his office for therapy sessions, instead of being summoned to the royal quarters as Elizabeth requests.
Later, in Logue's inner office, Albert takes the office in, noting its odd pairing of spaciousness and minimal furnishings, along with some unusually colorful wallpaper: indicators of an eccentric personality.
Forging a True Friendship
At first, the two clash—Albert, the veritable immovable object, and Logue, the irresistible force. Albert is stuffy and firmly requests that Logue regard him officiously. Conversely, Logue demands that Albert treat him as an equal and play by his rules in what he calls "my castle."
The second act sees Logue gradually chipping away at Albert's officious walls. Albert begins to reveal some of the skeletons in his royal closet, including the fact that he suffered both physical and psychological abuse as child, from those closest to him. The two eventually settle into a rather guarded friendship and manage to make some progress with the prince's stammering issues.
One day, Albert tells Logue that his older brother David (Guy Pearce), scheduled to succeed their father as king, is dead set on marrying an American divorcée of ill repute. But the title doesn't allow for such an outrageously scandalous match. Logue strongly encourages Albert to wrest control of the family leadership and become king himself. Albert, seeing Logue's suggestion as treasonous, ends their relationship.
Eventually, lust-struck David relinquishes the highest title in the land, and Albert is forced to ascend the throne as King George VI. At this point, all of Albert's insecurities (he still stammers) bubble up under the immense pressure of the position he finds himself in and he realizes he needs help. He visits Logue; the two men bury the hatchet and become real friends–ones without boundaries.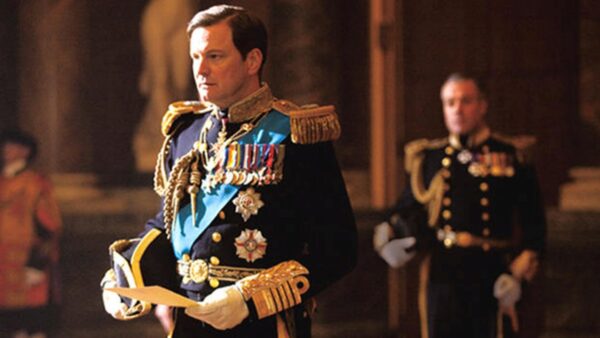 The film culminates in 1939 when war with Germany is on the horizon and Albert is to address Great Britain and all of its colonies in a national speech, the titular "King's Speech." Albert is handed the speech and told that he has to perform it within an extremely short timeframe. He summons Logue and the two men have a last-minute speech-coaching lesson. But will Logue's training pay off in this crucial hour of need?
A Cinematic Masterpiece
What "The King's Speech" boils down to is a deeply moving historical drama about one of the most unlikely of friendships between two who, ordinarily, would never meet. Circumstances dictated that they did, and England was the better for it. Logue unleashes the natural leader within Albert without kowtowing to the royals and proves himself: Although he was never formerly trained, his natural ability and unusual methods work.
Screenwriter David Seidler's script is taut, with heartfelt dialogue (with light elements of comedy thrown in) between the very capable actors on hand. Firth is superb as the reluctant king, showing vulnerability behind a noble façade and revealing the incalculable pressures and responsibilities that come with equally immense power. Rush and Carter likewise portray their roles with the utmost of skill, as an eccentric therapist and a caring wife, respectively.
"The King's Speech" is a rousing, sublimely crafted film about friendship and the ability to reach down within oneself to harness inner powers—so much so, that the final scene will probably bring a tear or five to many an eye.
And don't be scared off by the "R" rating. That's due to some strong language during the speech therapy sessions.
'The King's Speech'
Director: Tom Hooper
Starring: Colin Firth, Geoffrey Rush, Helena Bonham Carter
Rated: R
Running Time: 1 hour, 58 minutes
Release Date: Dec. 25, 2010 (USA)
Rated: 5 stars out of 5
Ian Kane is a filmmaker and author based out of Los Angeles. To see more, visit DreamFlightEnt.com or contact him at Twitter.com/ImIanKane