It was a beyond savvy move for director Deniz Gamze Erguven to set her debut feature film in Turkey. A country that straddles Europe and Asia, Turkey is a country idealistically and spiritually torn between the East and the West, the old world and the new, 21st century free will and millenniums of tradition.
It's worth mentioning that Erguven was born in Hungary and raised in France.
All too often in other movies trying to say essentially the same thing as "Mustang," filmmakers resort to blunt storytelling devices to make their points. Everything is very black and white and to the extreme, not unlike the handful of global wars perpetually commanding world headlines. Compromise of any sort is unacceptable and anything resembling it is viewed as an unforgiveable, crippling weakness. Erguven and her co-writer Alice Winocour operate in nuanced grey areas and outside of the typical narrative margins.
Horseplay Not Carnality
Taking place in a rural part of the country, the story starts with five sisters walking home from school. Ranging in age from about 10 to 16, they're dressed in a manner that suggests they attend a parochial school that is not Muslim but rather Christian-oriented. Along the way, they decide to take a dip in a lake and are joined by an equal number of boys. By Western definition, they engage in innocent horseplay, but by Eastern mores they might as well have been having sex.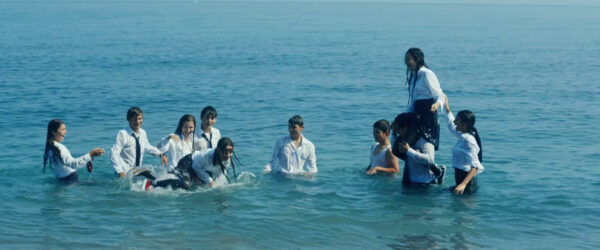 Upon getting home, they are admonished by their grandmother and later by an uncle who has assumed custody after the death of the girls' parents. From now on they can't go out, even for school, and begin being tutored by elder females in the ways of ancient homemaking and husband-pleasing skills. The four oldest haven't quite figured out what's going on yet, but Lale (Guneş Şensoy), the youngest sibling, can sense danger on the horizon.
Prisoners in Their Own Home
Perhaps because of the absence of their parents, the grandmother and uncle allow the girls to dress (at least while at home) in skimpy clothes, and use the Internet and social media, but after a collective mini-rebellion instigated by Lale, they bring down the hammer. Jail-like bars are installed, their creature comforts are removed, and all electronics are confiscated. Save for spare, heavily supervised outings in unflattering garb, the girls are de facto prisoners in their own home.
For the entirety of the ultra-streamlined 97 minutes, Erguven and co-writer Alice Winocour never waste a second. Every frame, glance, utterance, or stretch of silence propels the narrative to superb effect. None of the five actresses playing the sisters are related but all appear to be so and their chemistry is effortless and undeniable. For the first 30 minutes, all (save for Lale) are assigned interchangeable traits; they look Western European with light-colored eyes with back-length brunette hair but, once the second act kicks in, each gets their own personality and unique quirks.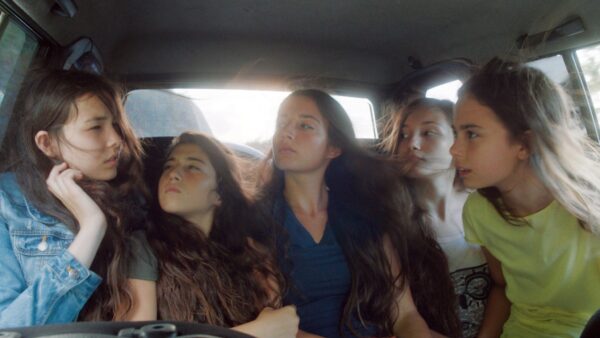 The Lion Cub
Getting the (rightful) majority of the attention from this point on is Lale, the cub in a den of lionesses who, because of her young age, is able to fly under the radar, as it were, and has the ability to alter the smothering situation. Şensoy handles this charge with the utmost subtly while also projecting fierce conviction. This is one of the fully realized, heartbreaking, and inspiring cinematic juvenile performances of the last quarter-century.
At the risk of affixing the film a thread-worn and often misapplied label, "Mustang" is a movie about female empowerment that is rooted in politics, religion, and sexism, but isn't a "cause" or "movement" movie. Not every male in the movie is evil and not every female character is without her own dangerous agenda. It certainly doesn't vilify all Muslims, beatify all Christians, or draw a line between genders.
A Reluctant Hero
What the movie does do is present a situation through the eyes of a little girl wise beyond her years, who isn't going to settle for or abide by the status quo or oppressive traditions. She doesn't set out to offend but doesn't mind doing so to save the lives and honor of her sisters. She takes action and is a hero but isn't looking to be rewarded, which, if you think about it, is the most desirable kind of hero. If you finish watching the movie and don't feel for her and possibly well up at least a little, you might want to check to see if you have a pulse.
Sadly, in the wake of "Mustang," Erguven's only other feature was the wanting and limp Daniel Craig-Halle Berry crime drama "Kings," although another, "The End of Getting Lost," is currently in pre-production mode. In between, she's filled in directing episodic television. The four supporting "sister" actresses have also struggled with a handful of features between them and roles in Hungarian TV shows.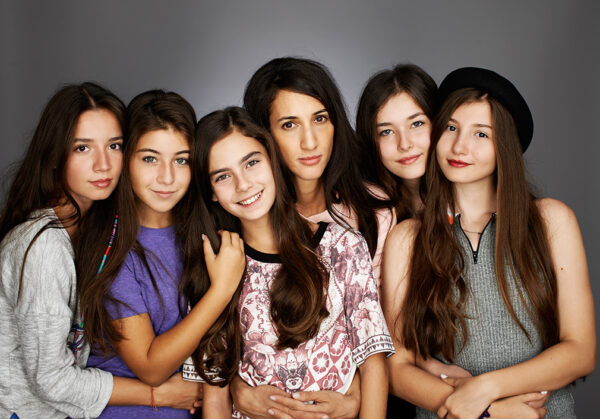 As for the captivating and magnetic Şensoy, only two TV episodes and a short film have followed.
Whatever their collective futures may have in store, all involved can hold their heads high and be forever proud of their combined efforts in creating this remarkable motion picture.
Presented in Hungarian with English subtitles.
'Mustang'
Director: Deniz Gamze Ergüven
Stars: Gunes Sensoy, Doga Doguslu, Elit Iscan, Tugba Sunguroglu, Ilayda Akdogan, Nihal Koldas
Running Time: 1 hour, 37 minutes
MPAA Rating: PG-13
Release Date: June 17, 2015
Rating: 5 out of 5