PG | 2h 10min | Drama, Family, Fantasy | 7 January 1947 (USA)
There are certain classic American films that I can't believe I've never seen—even those that have become timelessly inspirational and have captured the collective goodwill of our great country and peoples. Directed by Frank Capra in 1946, "It's a Wonderful Life" is one of those timeless classics.
George Bailey (James Stewart) was born and raised in the fictional town of Bedford Falls, along with his younger brother, Harry Bailey (Todd Karns). By all accounts, they had a good upbringing, having been reared in a modest household by their parents, Pa Bailey (Samuel S. Hinds) and Mrs. Bailey (Beulah Bondi).
Pa Bailey owns and operates a local building and loan business (which finances homes for locals) along with help from Uncle Billy (Thomas Mitchell); Pa wants to hand it down to George after he retires. However, although he respects his father, George has aspirations of traveling abroad and doing great things, such as designing and building grand constructs. In other words—he has big dreams.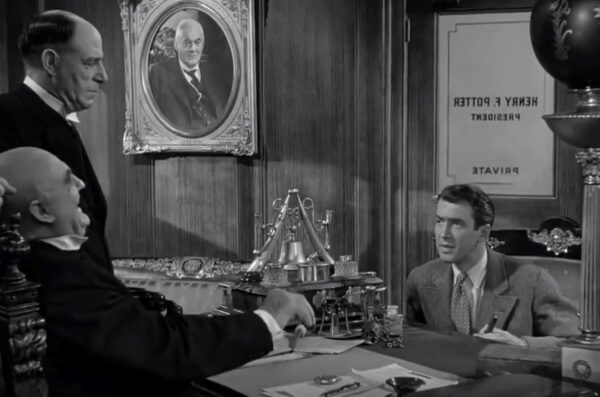 Unfortunately, just as George is about to leave Bedford Falls and actualize those dreams, his father suffers a stroke and passes away. George resigns himself to taking over the reins of his father's business for a while longer. This puts him into direct conflict with Mr. Potter (Lionel Barrymore), a conniving businessman who owns most of the town and has been trying to add Pa Bailey's business for years. With Pa Bailey out of the picture, Potter intensifies his acquisition plans.
As the years roll on, George, slightly bitter from having to stay in Bedford Falls, half-heartedly pursues good-hearted local girl Mary Hatch (Donna Reed). Meanwhile, Harry has gone off to college. (George nobly gave his own saved college money to his brother when he decided to stay and manage the family business.) When Harry returns, having graduated with some acclaim, George also discovers that Harry's new father-in-law has offered Harry a well-paying position at a far-off location.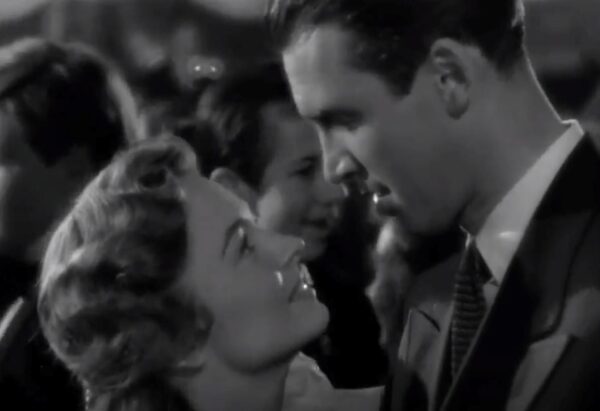 George begrudgingly accepts his lot—that of a small-town businessman—and decides to tie the knot with Mary. As World War II begins, many of the townspeople go off to fight abroad, including Harry. George and Mary start their own family, while he and Uncle Billy constantly ward off attacks by the ever-scheming Potter. They barely manage to keep the family business afloat. Harry eventually returns from World War II as a hero.
As one particular Christmas season arrives in Bedford Falls, a financial tragedy befalls George's business, causing a domino effect of other bad situations. George makes a succession of bad decisions that take him to the crossroads; he contemplates suicide and begs God for help.
His prayers are answered; an angel named Clarence (Henry Travers) arrives. When George explains that he wishes he'd never been born, Clarence grants that wish and transports him to an alternate reality in which he never existed.
George doesn't quite believe the angel at first. But as he visits the people and places of an alternate Bedford Falls, he comes to see how his good-natured and self-sacrificing presence has had a profoundly positive influence. But has George realized this too late? Will he be able to return to the real existence he wanted to throw away?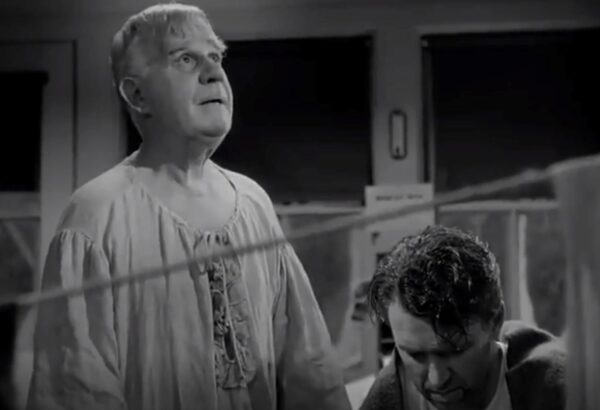 Filmmaking at Its Best
As a fan of "what if" scenarios, I discovered this was a wonderful family drama (with some dark fantasy elements) that almost plays out like an enhanced "Twilight Zone" episode. Under Capra's phenomenal direction, the star-studded cast is a real pleasure to watch.
Stewart fits his role very well, beginning as a wholesome pinnacle of small-town America who eventually descends into near madness. He and Reed's romantic elements seem believable, with the latter's character trying as best she can to support her husband as he begins to crack under tremendous pressures. Mitchell, a revered character actor with a top-tier filmography, brings his Uncle Billy character to life as an extremely supportive familial influence who makes a critical error but later redeems himself.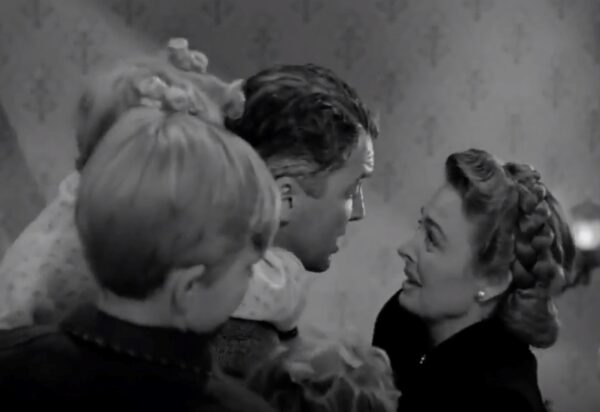 Together with the other members of the film's fine cast, it achieves a level of grandeur seldom seen on the silver screen. And along with all of this is its hopeful message of God, family, friends, and community, of self-sacrifice and faith. "It's a Wonderful Life" is a surefire way to inspire even the most ardent of holiday curmudgeons. Just remember to keep some tissues handy because the ending is pretty tear-inducing.
'It's a Wonderful Life'
Director: Frank Capra
Starring: James Stewart, Donna Reed, Lionel Barrymore
Rated: PG
Running time: 2 hours, 10 minutes
Release Date: Jan. 7, 1947 (USA)
Rated: 5 stars out of 5
Ian Kane is a filmmaker and author based out of Los Angeles. To see more, visit DreamFlightEnt.com or contact him at Twitter.com/ImIanKane