PG | 1h 36min | Drama, Mystery, Fantasy | 16 February 2007 (USA)
Based on the immensely popular fact-based novel by Katherine Paterson, "Bridge to Terabithia" is a textbook example of how great a Hollywood movie can be when it treats child characters as complex individuals and not stock caricatures. This movie should not be confused with another sub-par effort sporting the same title that debuted on PBS in 1985.
Harder to make than it might appear, the majority of what is passed off these days as family fare is moronic and insidious slop that insults the intelligence of both children and their parents. For every gem ("My Dog Skip," "Gifted," "Babe," "Finding Neverland") Hollywood studios produce, they make three films that are complete wastes of time ("Daddy Day Camp," "How to Eat Fried Worms," "The Cat in the Hat," the Tim Allen "Santa Claus" trilogy).
Devoid of Electronics and Trendy Fashion
Paterson's Newbery Medal-winning book has remained popular since its first publication in 1977, and even though the movie was updated to the then present-day 2000s, the filmmakers took a considerable chance by not including any electronic devices or adorning children in oversized urban-based garb. Some attributed this to the quaint Midwestern setting, while others accused the filmmakers of not living in the real world. Either way, it was refreshing to see children acting normally and not portrayed as slaves to modern technology or fleeting fashion.
This isn't to say that the movie lacks dramatic tension or isn't well-grounded in reality. As children, behaving "normally" means there will be plenty of peer pressure, a playground bully or two to contend with, and the awkward emotions that come with the acknowledgment of the newfound attraction to the opposite sex.
The two leads—AnnaSophia Robb as Leslie and Josh Hutcherson as Jesse—are about as unaffected as one could expect to see in a mainstream movie. Jesse is the only boy in a working-class family of six and he basically keeps to himself. When not at school or doing chores, he works on his drawings and paintings and tries to remain the fastest runner in his class. He loses that title when new arrival Leslie whips him in a foot race. The single child of two writers, Leslie takes after her parents, and after a confrontational start, she gets Jesse to lower his guard and lighten up.
In no time at all, the pair become inseparable and spend all of their free time constructing a fort in the nearby woods. Both far more imaginative than any of their peers, Leslie and Jesse build their own private world with fantastical, interactive creatures.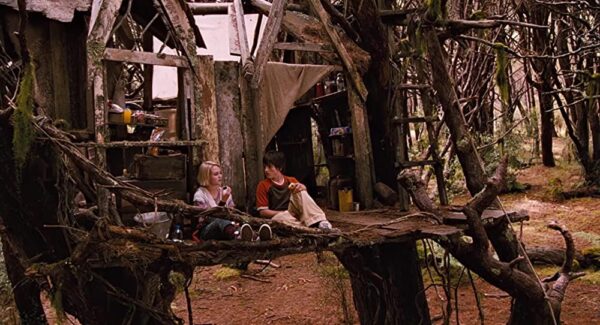 It is during the scenes in the woods that the Hungarian-born, multiple Emmy-winning animator-turned-director Gabor Csupo ( "Rugrats," "Duckman," "The Simpsons") takes the film into distinct fantasy territory with inanimate objects being brought to life and not always in a pleasant or carefree manner. Some of these apparitions are truly foreboding, and Csupo deserves immense credit for not sugarcoating or softening the imagery.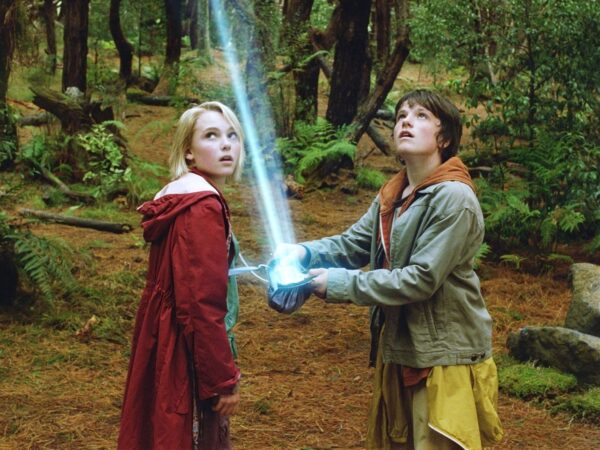 From the Producers of 'The Chronicles of Narnia' Trilogy
The filmmakers remain faithful to Paterson's text for the duration, which is good for storytelling purposes but may also disturb some younger, easily rattled children and perhaps some adults. Without going into detail, an event transpires toward the end of the second act that will shock some and surely sadden most viewers. It's an event that occurs in real life and not one you'd normally find in this kind of film—another facet that makes the picture as a whole all the more relatable. Parents are strongly urged to offer counsel and guidance to their children immediately after (and maybe even before) viewing the film.
At the time of its 2007 release, "Bridge to Terabithia" was the 12th feature produced by Walden Media, which was co-founded by Tufts University roommates Micheal Flaherty and Cary Granat. For its first decade (2000–2010), Walden's output comprised mostly children's book adaptations and family-friendly documentaries. Some of the recommended titles include "Holes," "Charlotte's Web," "Because of Winn-Dixie," "The Chronicles of Narnia" trilogy, and "The Water Horse: Legend of the Deep."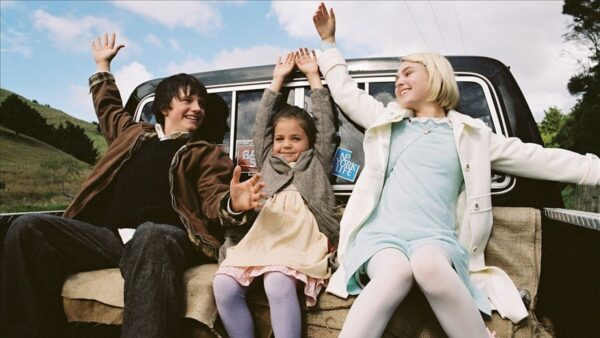 Csupo, his technical crew, the screenwriters, and Walden didn't reinvent the family movie wheel with "Bridge to Terabithia," but they did create an enchanting, suspenseful, masterful work that digs far deeper than most films of this genre before or since. It took chances where none were needed, and all of those gambles paid off in spades. Watching it will make you a better human being.
'Bridge to Terabithia'
Director: Gabor Csupo
Stars: AnnaSophia Robb, Josh Hutcherson, Zooey Deschanel, Robert Patrick, Bailee Madison, Kate Butler
Running Time: One hour, 36 minutes
MPAA Rating: PG
Release Date: Feb. 16, 2007
Rating: 4.5 out of 5