Where else but in Florida?
A Palm Bay police officer with a passion for wildlife managed to snap a selfie with a "smiling" alligator when she was called about the reptile being trapped in a concrete storm drain.
Officer Woronka, 39, was called to the neighborhood on Edgewood Drive in the early morning of Sept. 23.
But she saw it as a photo opportunity and took the selfie with the gator—which the department then posted on Facebook.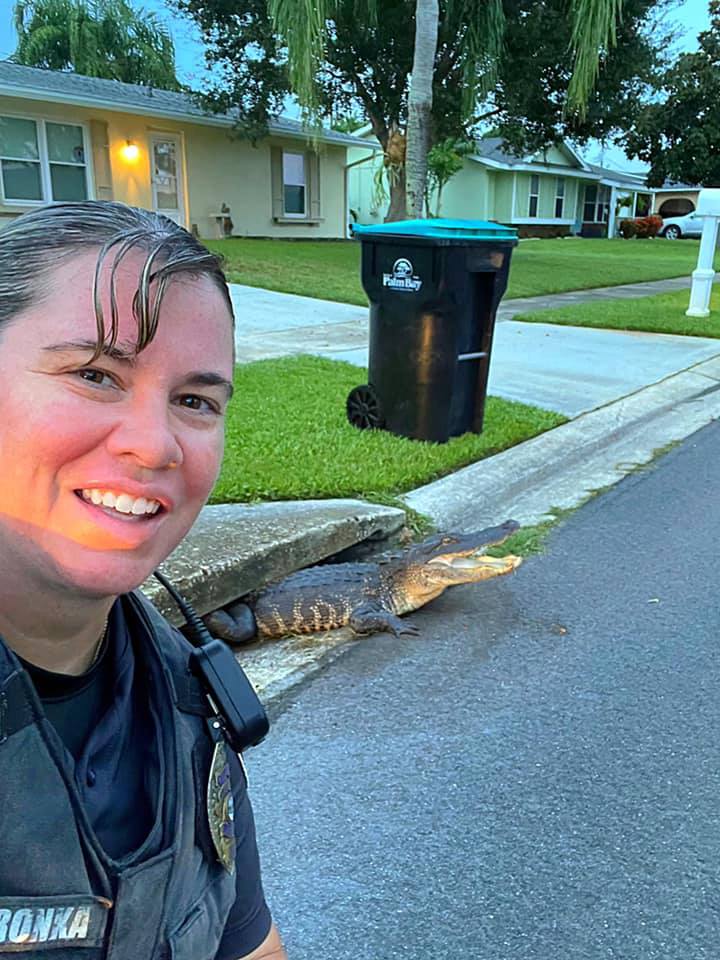 They captioned: "When you're just trying to take a normal sewer selfie and you get photobombed.
"(At least he smiled 😬)
"The theory is that this fella probably found his way into the sewer drain and got himself stuck pretty good. Palm Bay PD Dispatch called FWC who sent out a trapper to safely remove our new friend."
The PBPD added: "Never approach or feed a gator, to report nuisance alligators call: 866-FWC-Gator" and "No animals (or officers) were harmed in the making of this photo. #YesItsReal #WelcomeToFlorida

"
Officer Woronka, a Floridian born and raised, has always adored alligators; though she has a healthy respect for the powerful reptiles.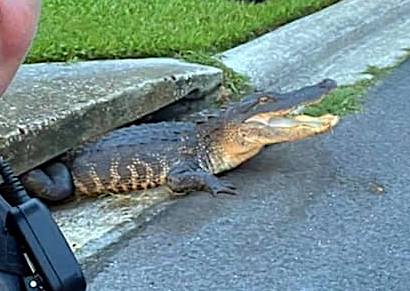 "Knowing he was stuck, we called a trapper and waited for his arrival as it was earlier in the morning and did not want any children going to school to get hurt," she told The Epoch Times.
Although she said alligators are one of her "favorite" animals, she's quick to caution others to play it safe rather than be sorry.
"Please do not approach any animal you are not familiar with, especially a wild animal," she told the newspaper.
"But, with that, please enjoy and appreciate animals. They are such a gift to us humans!"
Share your stories with us at emg.inspired@epochtimes.com, and continue to get your daily dose of inspiration by signing up for the Epoch Inspired newsletter at TheEpochTimes.com/newsletter