This story was last updated in November 2020.
Almost two years after being shot in the head, an Orlando Police Department officer is showing signs of improvement.
In a retirement ceremony last month, Officer Kevin Valencia was awarded a Purple Heart, a city proclamation, and a retirement plaque. Since Officer Valencia is still recovering from his injuries, his wife, Meghan, accepted the awards on his behalf.
Before being shot, Officer Valencia had expressed the wish to become a K9 handler. During the ceremony, he was presented a plaque naming him an honorary K9 handler.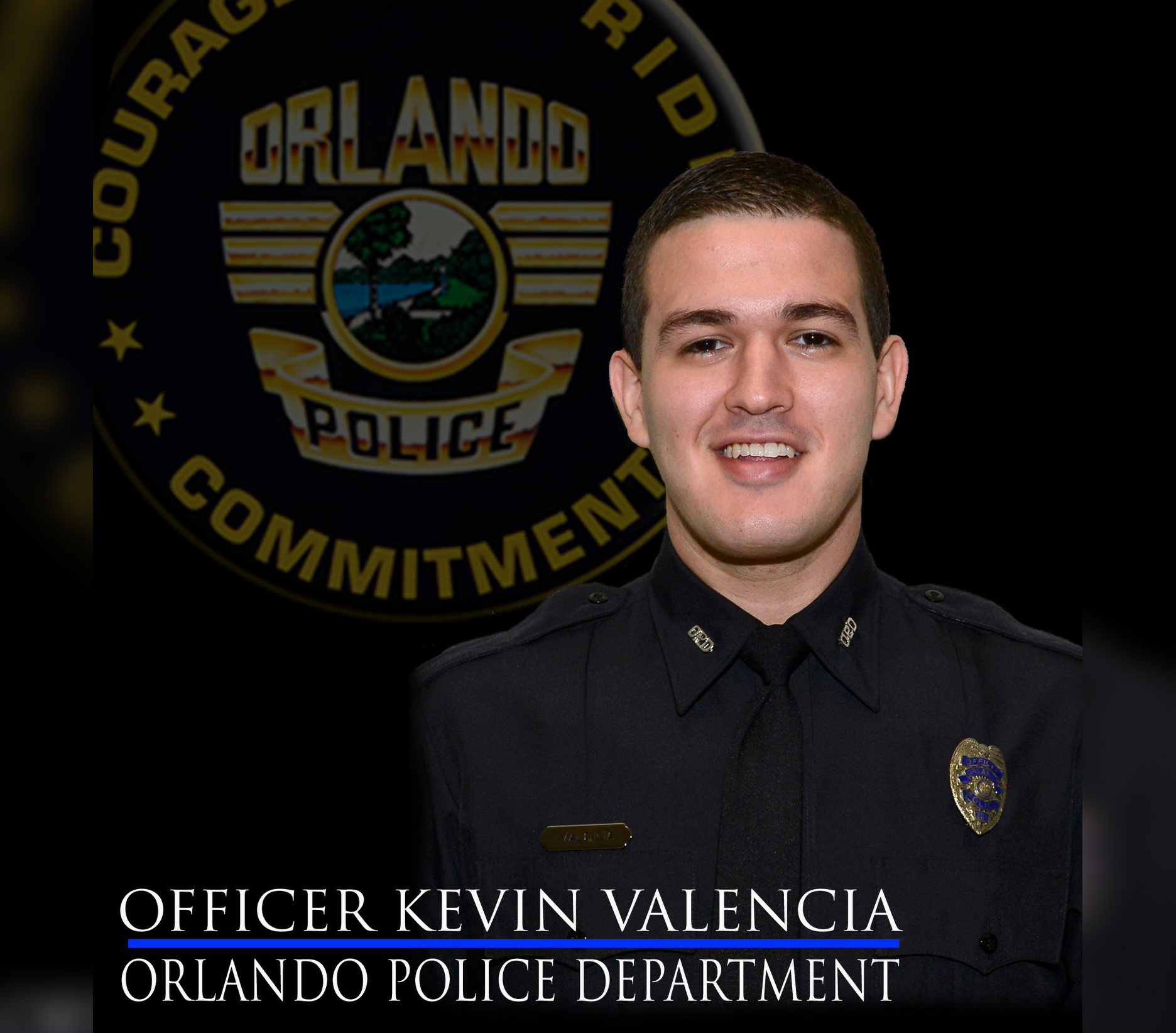 "That is just absolutely beautiful in every single way," Meghan said during the ceremony. "I'm just so overwhelmed and so grateful for you guys."
In 2018, Officer Valencia responded to a domestic violence call. The situation turned into a deadly standoff, which led to a man shooting him in the head.
After shooting Valencia, the man proceeded to shoot and kill four children, two of them his own, before turning the gun on himself in a murder-suicide.
Officer Valencia managed to survive the shooting and received treatment in a hospital in Atlanta.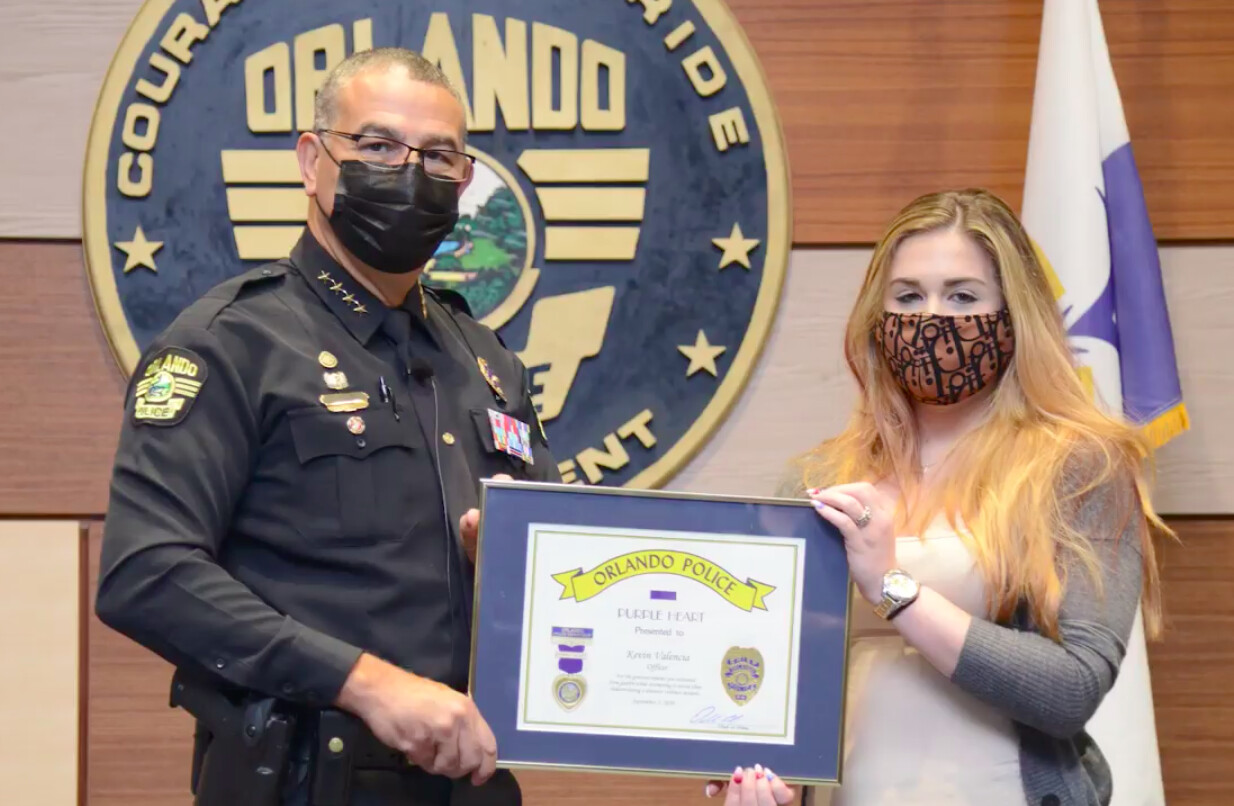 Now, Meghan says that her husband is showing signs of improvement after recently waking from a coma.
"Kevin is considered 'emerged,' which essentially means he can interact with people and the world around him to a certain extent," she said.
"It is probably the biggest obstacle he has crossed in his recovery. It's hard to say how we are doing. My family essentially lives in limbo to a certain extent. I try to give my children as much of a normal home life as possible and we get to visit Kevin more often now considering some of the bans have been lifted due to COVID."
A few days before the ceremony, Officer Valencia even started interacting with his wife again, including rubbing her head and giving her a kiss.
"Thank you so much for making him an honorary K9 officer," she said during the ceremony. "I can't wait to tell him."
We would love to hear your stories! You can share them with us at emg.inspired@epochtimes.nyc