A veteran police dog received a hero's farewell on Sept. 1 before it was euthanized at a local veterinary hospital in Middletown, Conn.
Officer Michael D'Aresta carried Hunter, a German shepherd, from the police cruiser to the veterinarian as fellow officers saluted.
Heartbroken over the loss of his four-legged partner, D'Aresta buried his head in Hunter's fur as he walked along the ranks of law enforcement officers.
"Officer D'Aresta and Hunter have been an exceptional team serving the City of Middletown in a high caliber since 2007," said Sgt. Doug Clark, supervisor of Middletown's K-9 Unit.
"So as you can imagine, this is extremely difficult for Mike and his family," Clark added.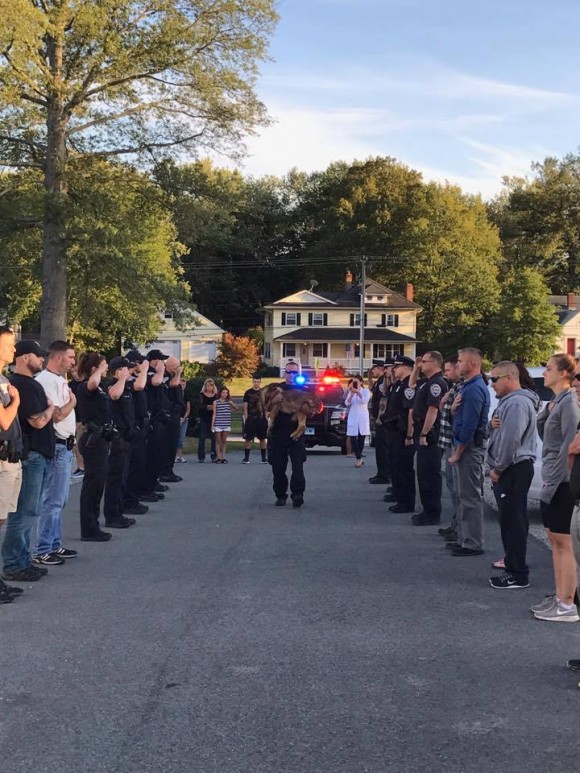 Hunter was ill for several days leading up to Sept. 1. After tests, doctors found that the dog had an aggressive form of liver cancer.
"They, unfortunately, recommended that he be euthanized," Clark wrote in a Facebook post about Hunter's passing.
Hunter's good police work is well documented on the K-9 unit's Facebook page and in local news outlets.
On July 8, he helped subdue an unruly man after three officers could not get him under control.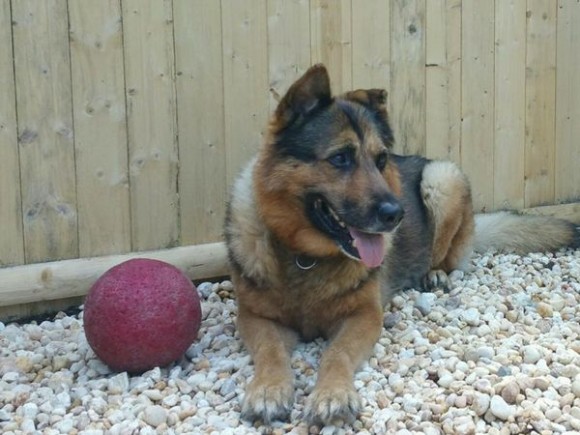 Also in July, he discovered hidden drugs in an area where a suspect was arrested, helping officers tack on a narcotics charge to the suspect, the Middletown Patch reported.
Two years ago, Hunter helped find an elderly lady with dementia who wandered away at night.
Hunter was well known in the community, visiting local schools and attending different events. As a result, the Facebook post about his passing received a huge amount of attention. More than 6,000 people liked the last photos of the dog, more than 1,500 shared it, and more than 1,000 left touching messages to say farewell.
"This gets me every time. I'm a veterinarian and I have many service dogs as patients. I know how bonded their people are to them. I'm so sorry for your loss. Thank you, officers for your service," wrote one person.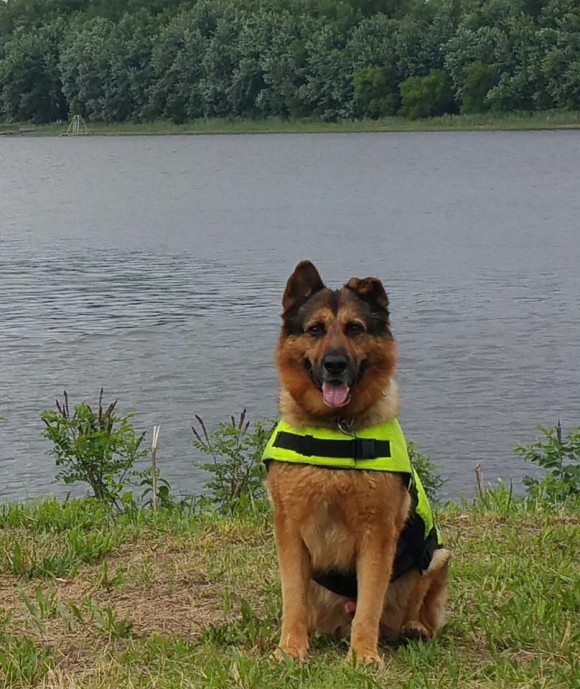 "While it is the absolute right thing to do, it is among the most difficult tasks anyone who loves their animals can face. Our thoughts and prayers for peace and comfort are with you," wrote another.
"Oh, Mike, I am so very sorry for your loss. The last picture of you with your face in Hunter's fur is so heartbreaking, and it shows how much you loved him," wrote another commenter. "He will always be at your side, free of sickness and in perfect peace. Thank you both for your service."
From NTD.tv