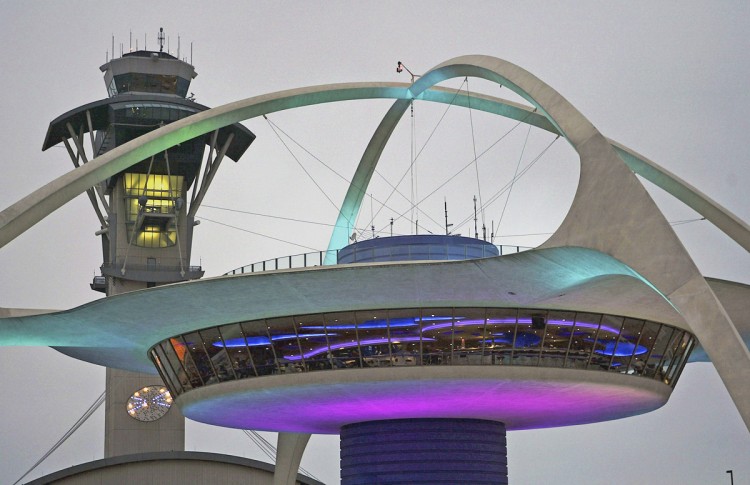 Airline food doesn't have much of a reputation, and airport food isn't that much different in our minds. I mean, when we think of eating at a fine restaurant, we don't usually think about going to a place near or in an airport—that is, unless we are traveling and the need arises.
I know when I'm traveling, I make all kinds of plans for after I reach my destination, but planning for the time I'm en route is something I tend to improvise. My main concern when flying is not missing my flight.
In fact, finding a decent place to eat takes a backseat to so many things, like checking in my luggage and getting through security points quickly, all while running through lists and itineraries in my head, trying to recall if I forgot anything and memorizing my to dos so that I don't forget any meetings, events, calls to make, etc.
Nevertheless, it really pays to set aside a little time to plan your meals while traveling.
Lesson Learned
A while back, walking through an airport and feeling very hungry, I knew I needed to eat soon. Seeing a food court ahead, I rushed in and hastily ordered a slice of pizza that was overpriced, unsatisfying, and the makings of an upset stomach. The irony is, the next day, I'd learned that if I'd either done a little research, or just walked 150 feet farther, I'd have seen a nice sit-down restaurant that had more options than greasy burgers or sticky cheese and gooey dough pizzas. I'd learned my lesson.
In many of the larger airports there are plenty of worthwhile places to eat. In fact, quite a lot of airports are making the effort to feature finer fare, or to house at least one good eatery that showcases famous local cuisine. I recommend visiting your airport website a few days before travel. You'll find all your dining options and useful maps to help you plan successfully.
If you're thinking that eating at a sit-down restaurant will take way more time than you have, ask the host for an estimate. Keep in mind, airport restaurants know their clientele are usually pressed for time and therefore typically offer quick service, and have prepared menus with this in mind.
There Is an App for This
For flyers with smartphones, there are applications that can help guide you to something inviting while waiting for your next flight. One of the more popular apps for iOS and Android phones is called Gate Guru.
While not specifically designed as a dining app, Gate Guru works just as well as one. It offers users a list of an airport's features and it does so down to the concourse, giving details that can make the difference in deciding where to eat when you're tight on time.
Gate Guru also allows you to browse an airport's various shops and services, such as ATMs, bookstores, and the various markets that are typically found there. This app also lets you rate an establishment and comment on your experience, consequently helping fellow passengers.
I found some reviews with very helpful comments; comments ranging from quality of food, good or bad service, to estimates on the time it takes to get your food at certain places and other useful tips. It's subjective though, so keep this in mind.
Another helpful airport app is Clear Channels Fly Smart. Fly Smart also helps travelers locate services and amenities in airport terminals. Unlike Gate Guru, it appears Fly Smart was developed only for iOS, as no Android version was found.
The interface is an interesting one in that it does not display your choices as a list, but instead has an interface with a three-section layout. The top section has categories, and the middle is a carousel-style swipe display where options rotate around an avatar of you. You then select a restaurant and it shows you where it is within a concourse. The one thing it does not offer is comments from users.
I really appreciate that Gate Guru allows reviews. I find that when people take the time to write a review, they tend to be helpful, and while in an airport you want all the information you can get, as quickly as you can. For instance, if you have a two-hour layover, you might choose differently than if you had only 45 minutes before your flight takes off. So knowing if a place trends toward slow service is priceless. Speaking of price, both of these apps are free.
Overall, both of these apps are great for helping travelers discover airport eateries, and they are both very good at listing all other desirable amenities. Although both apps are user-friendly, I highly recommend you install and learn to use them well a few days before travel time.