While rough weather might deter some pilots who navigate the skies, there's one who relishes the chance to head right for the storm.
Dutch aviation photographer Christiaan van Heijst has manned the cockpit of a 747 past lightning storms, epic thunderclouds, and the northern lights—all to capture some epic photography.
"When viewing a big storm of Northern Lights or an active thunderstorm I feel very small and insignificant, compared to the raw energy, beauty and size that plays out in front of me," van Heijst said, according to Daily Mail.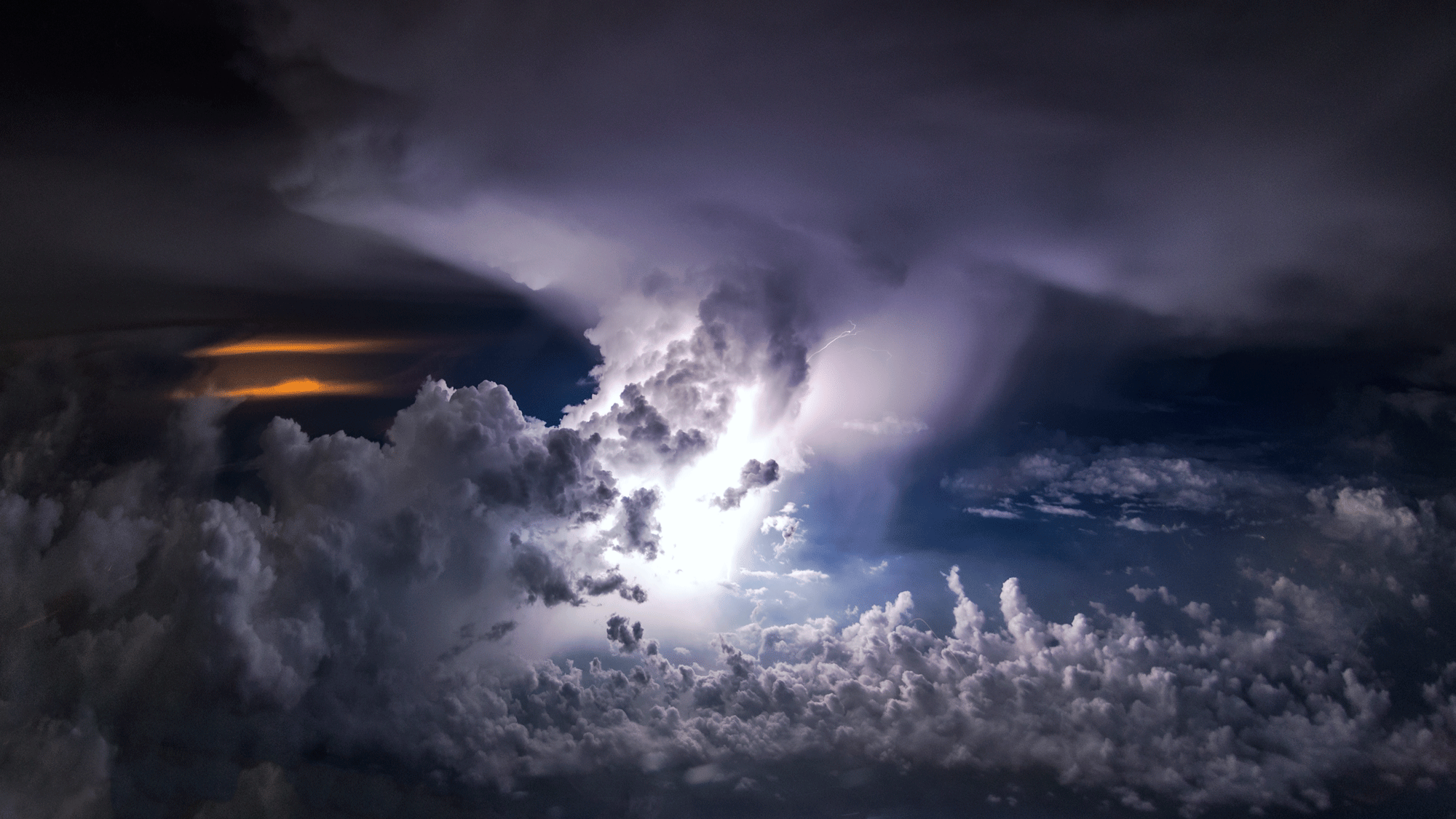 While the 37-year-old van Heijst got his start flying at 14 in the Netherlands, before moving on to assignments in Africa and Afghanistan, he has since flown all over the world, gradually perfecting his art as a photographer.
"Documenting and sharing the world from above is my biggest drive for photography, [and I'm] convinced that every person should see and enjoy the breathtaking views and wonders that I am experiencing when aloft," he explains on his website.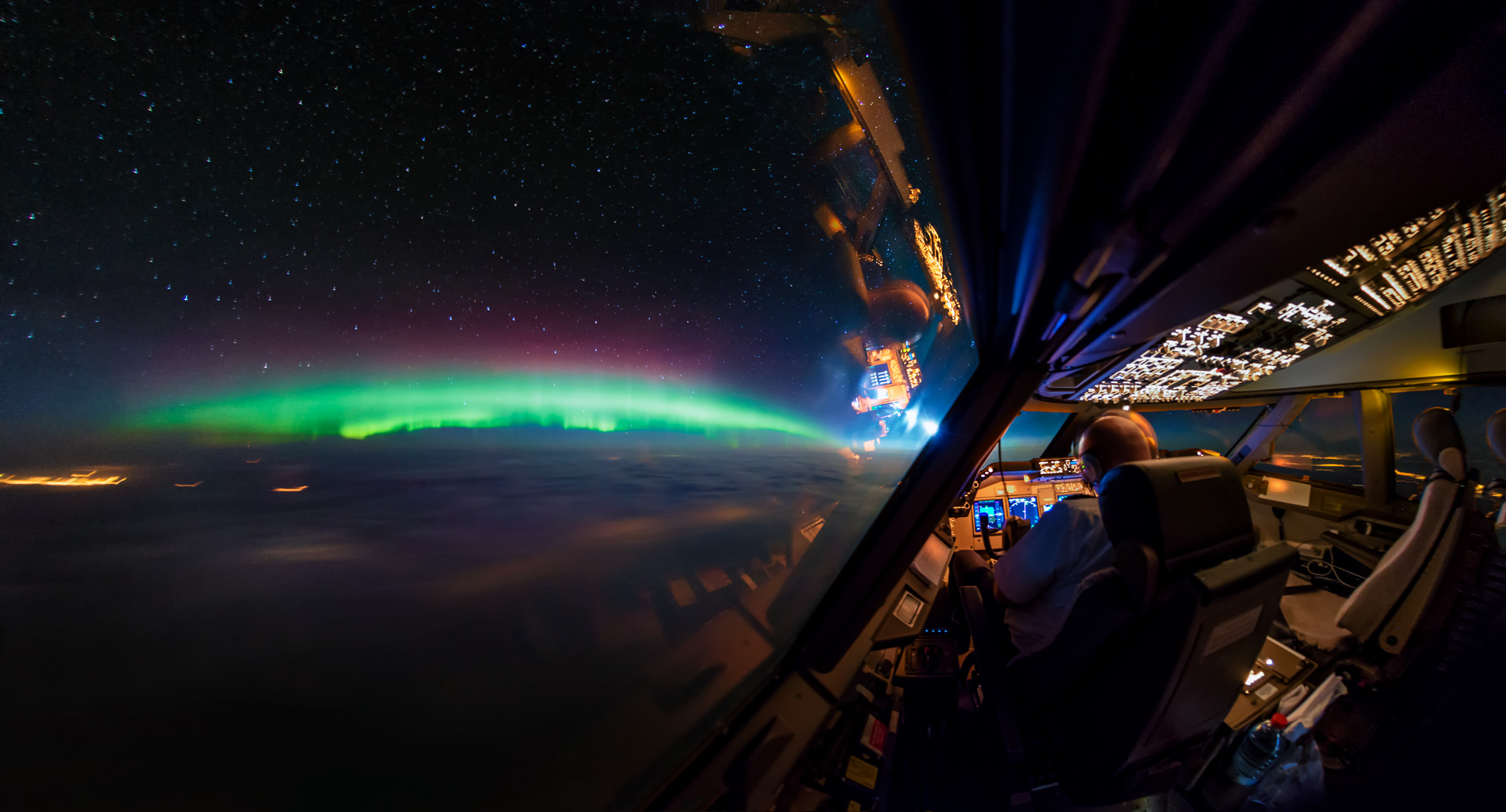 Van Heijst flies old jumbo jets: the 747-8, a freighter, and the 747-400, a passenger plane converted into a cargo hauler. In order to do this, he relies on the help of fellow pilots, who allow him to photograph during their shifts.
"My colleagues were very supportive since they could now show their loved ones at home what our job was like from the cockpit," van Heijst said. "I know very well that trying to take a perfect picture is an eternal and fruitless goal, but I do my best and allow my viewers the sometimes jaw-dropping views that I share with them."
Of course, the pilot doesn't fly directly into harm's way; yet, he has passed through his fair share of fantastic weather and atmospheric events.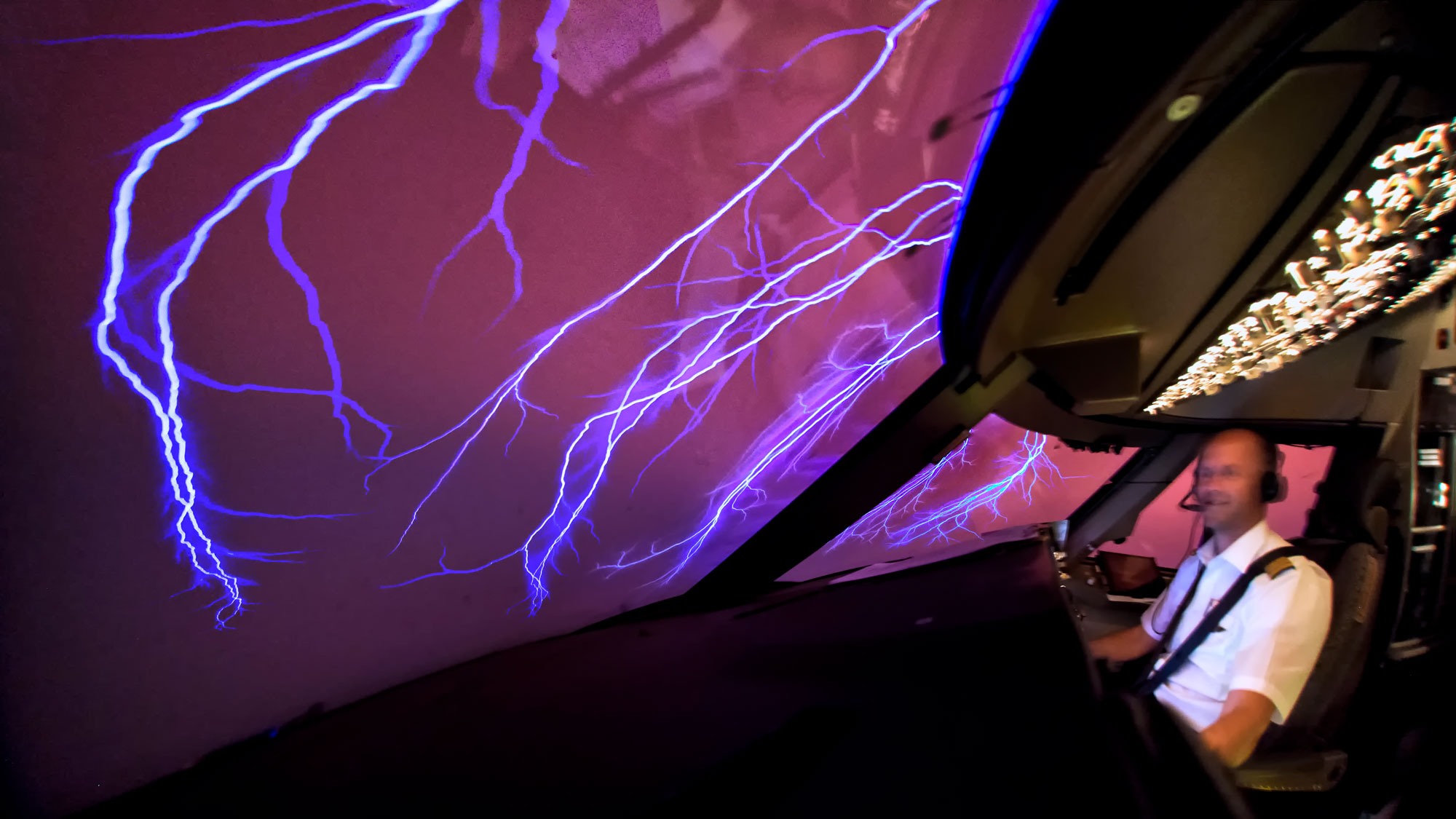 Among the most spectacular views van Heijst has captured is a natural phenomenon called St. Elmo's Fire. This surreal discharge of electricity creates a plasma field resembling lightning and was considered by mariners as a sign of good luck.
On other occasions, van Heijst and his camera just happened to be in the right place at the right time, such as when spotting the famous aurora borealis (northern lights). While flying over Canada, it was no small feat to photograph, van Heijst admitted.
"The Northern Lights, with its massive strings of colored light, starting high above the airplane and extending 500km (310 miles) into space, each dancing, vibrating and so fast and furious, is almost impossible to photograph properly," he noted.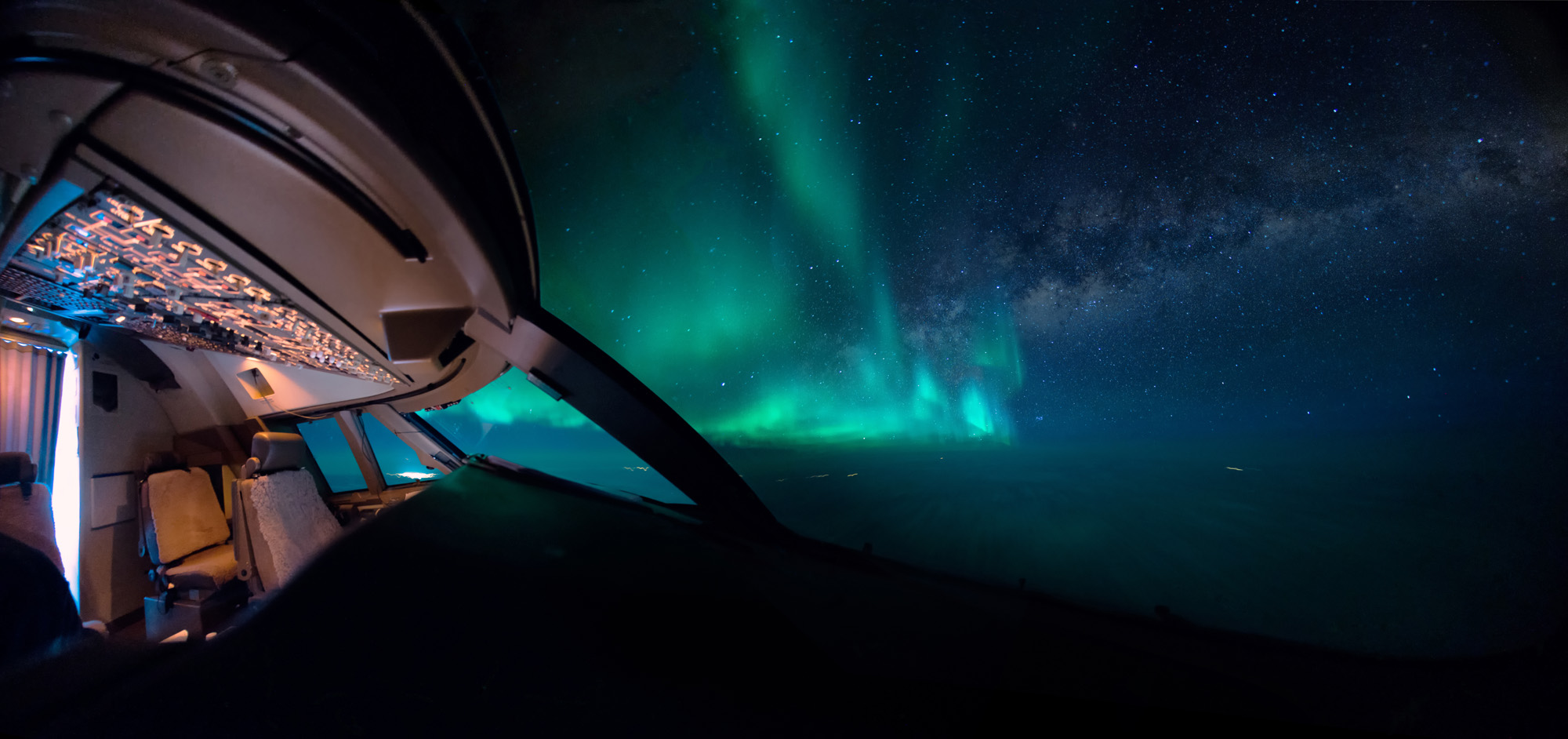 One of van Heijst's most memorable photos was a simple, but no less spectacular, thunderstorm as an electric discharge lit up the storm clouds.
"The cloud here seen on our left started to appear on our weather radar only a few minutes before and started to show off an amazing display of lightning that grew ever more intense," he said. "When we got closer, we saw that the cloud was going to burst through our flight path and we had to deviate up to 10km to avoid flying into this cell."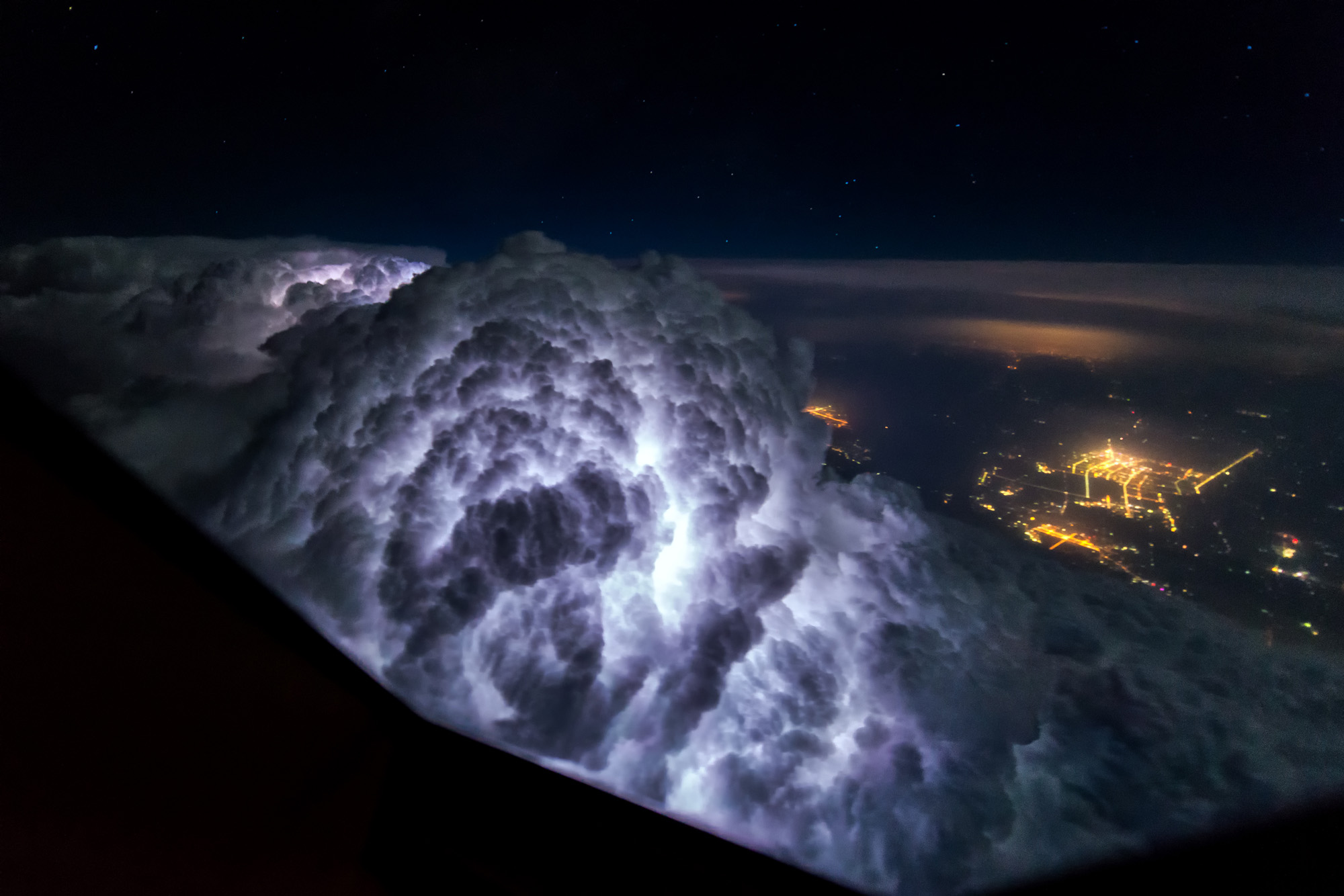 Van Heijst has become internationally renowned for his jaw-dropping shots from the cabin, yet flying remains his true love, a love that began for him as a teenager. "I was captivated by the unique views and panoramas that I see from the cockpit," he wrote on his website.
The photos are beautiful objects in and of themselves, yet van Heijst believes they can serve a higher purpose. "Each person should be able to appreciate the universal beauty that binds all of us on Earth, convinced that it would lead to more understanding and peace for all of mankind," he shared.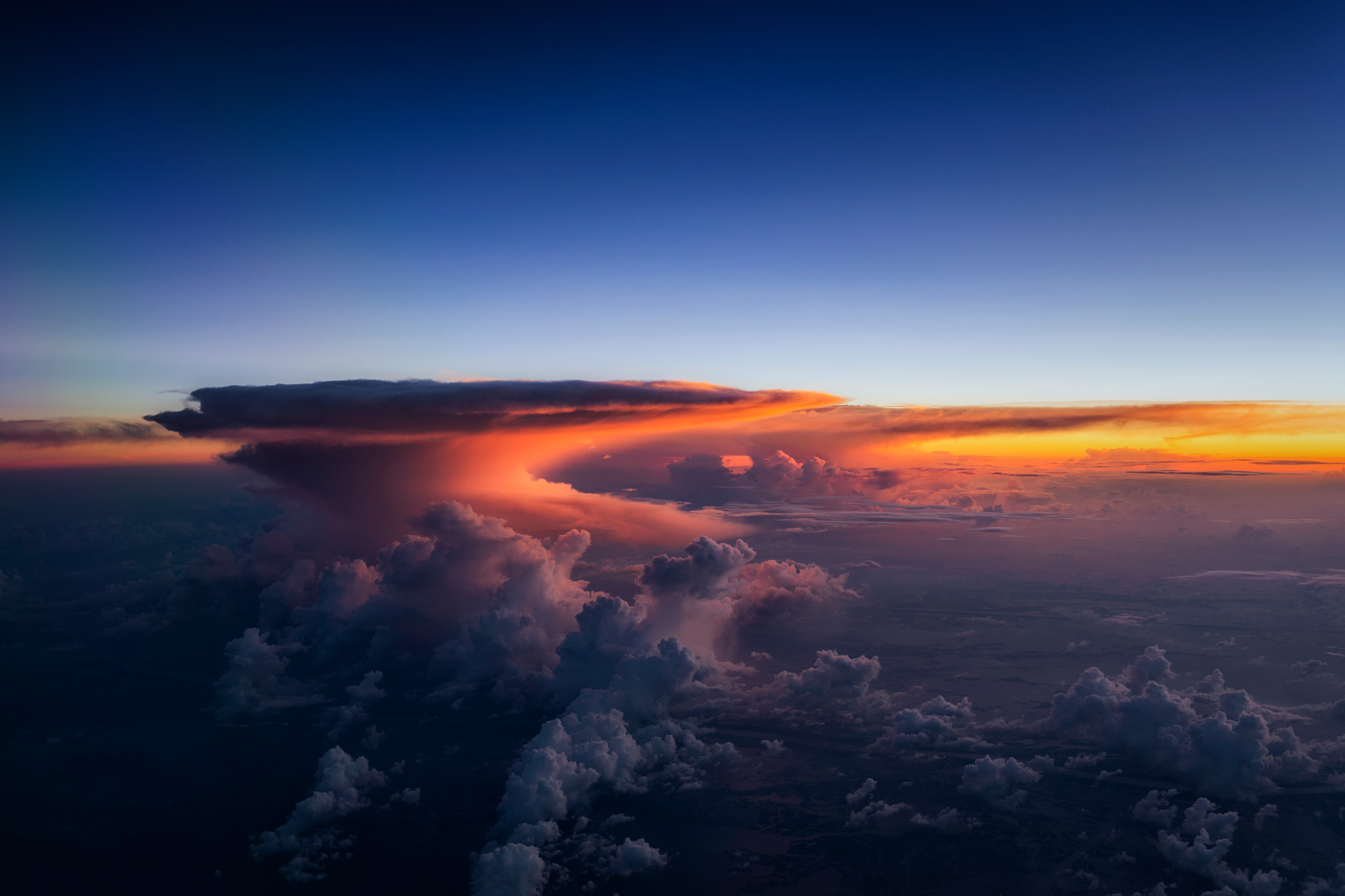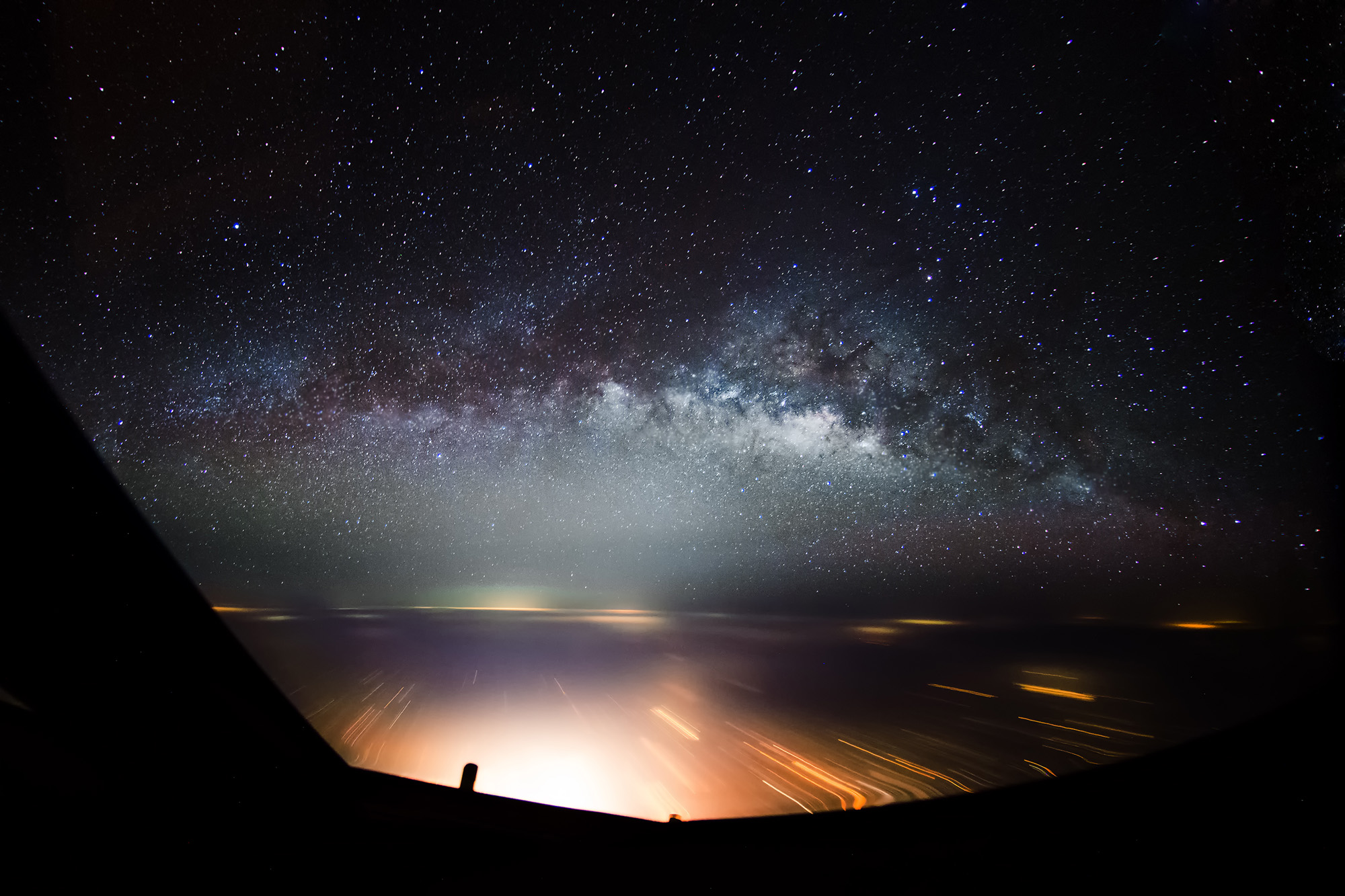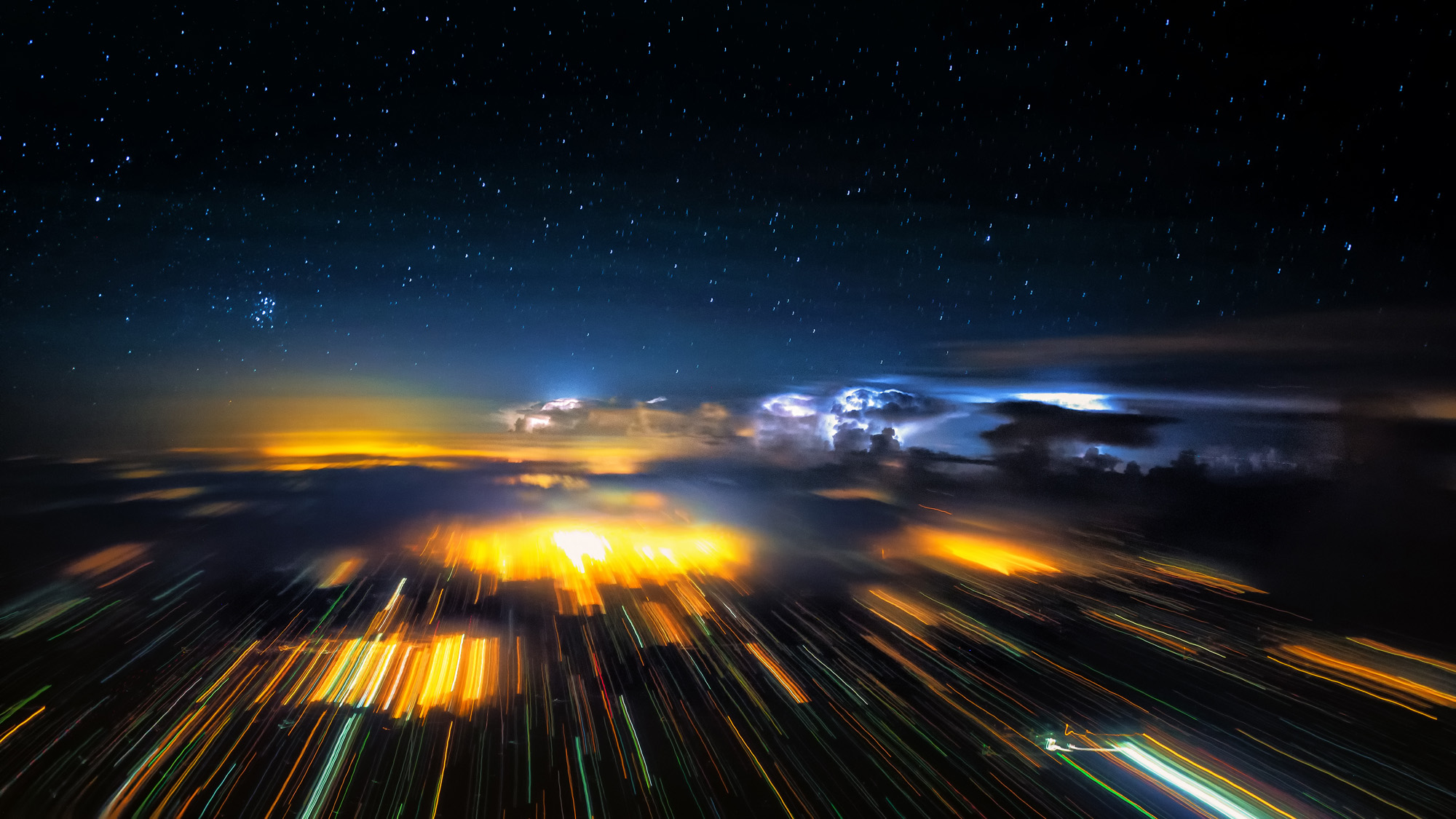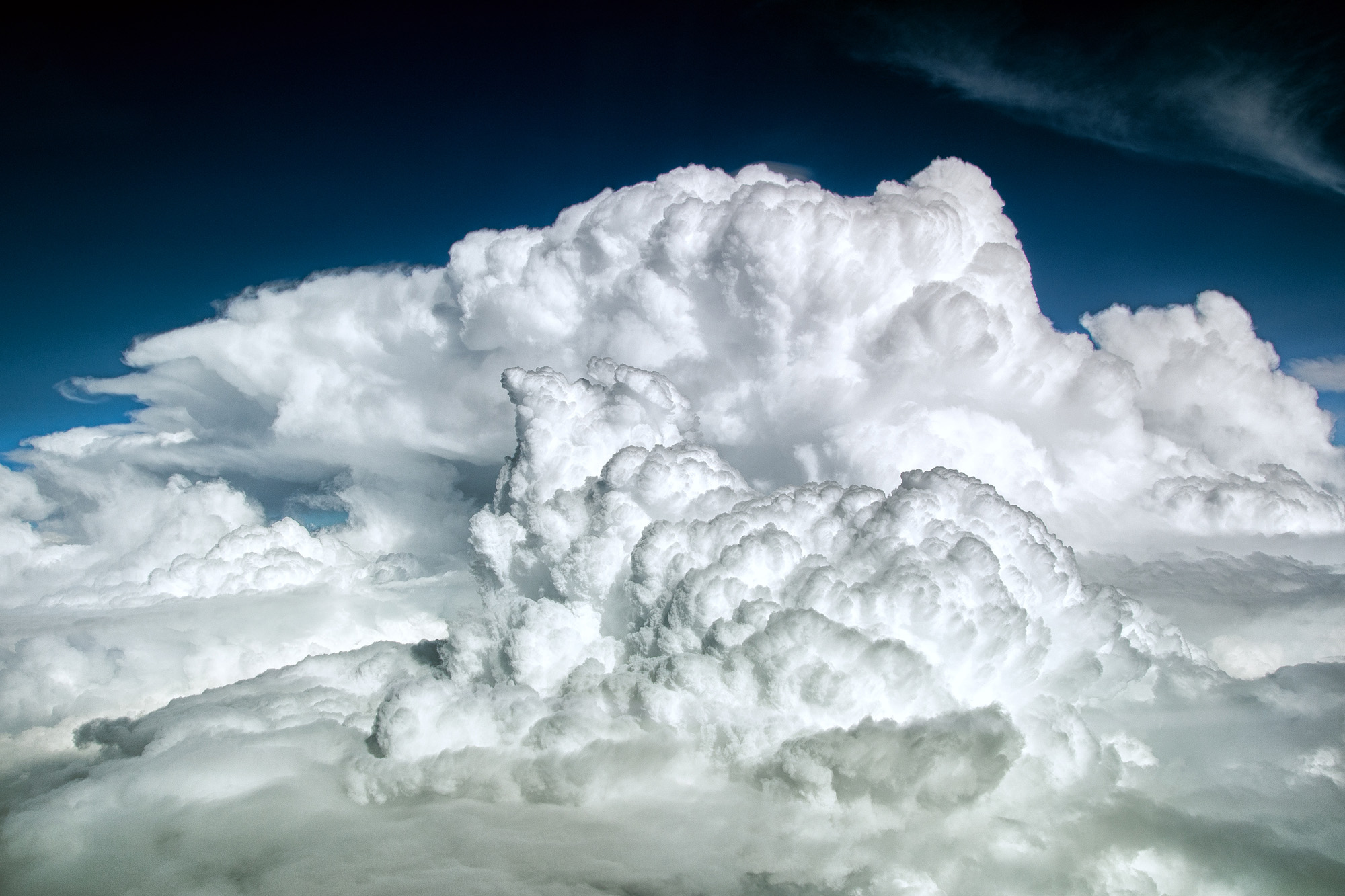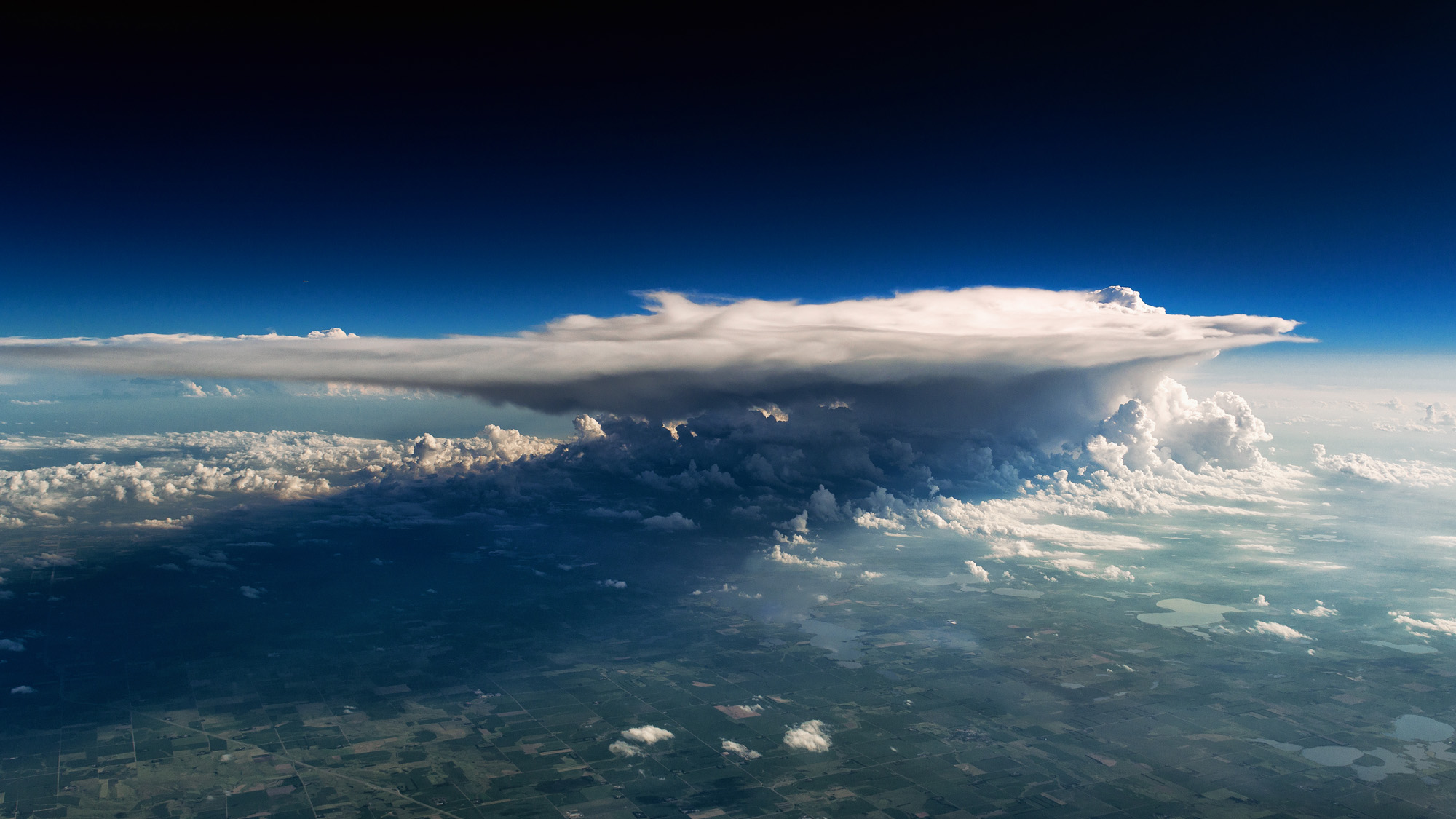 Courtesy of Christiaan van Heijst ( Website | Instagram | Facebook | Twitter )

This story was last updated in June 2020.

Share your stories with us at emg.inspired@epochtimes.com, and continue to get your daily dose of inspiration by signing up for the Epoch Inspired newsletter at TheEpochTimes.com/newsletter