Music is meant to be a living thing, according to pianist Inna Faliks. It is the musician's role to breathe life into the notes on the page, and every time the music is given life, it is a different being.
"No two notes can ever be alike, just as no two words are the same when spoken by a great actor," Faliks said by phone.
Faliks has performed thousands of recitals and concerti at prestigious venues around the globe and with acclaimed conductors. She is also a music professor at UCLA, an entrepreneurial concert presenter who isn't afraid to mix disciplines, and a writer currently working on an autobiographical book.
Having worked with a countless number of artists, musicians or otherwise, has only strengthened her deep belief that music is highly personal.
"Every person is completely different, and their experience is different, and what they bring to the music is different," Faliks said.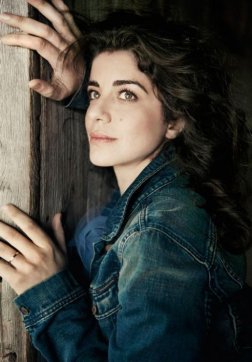 And though Faliks is a pianist, she says she is not just a pianist. The artists of the past whom she admires and the artists surrounding her growing up were multidisciplinary, and she has seen that one medium informs the other. Words have been an integral part of her life for as long as she can remember, and to fully tell her story, she wanted to use both music and words.
"Polonaise Fantaisie: Story of a Pianist" has been performed across the country and on radio for eight seasons. On Oct. 13, at Symphony Space in New York, Faliks will present a piano recital interspersed with autobiographical monologues to tell the moving tale of how she became the artist she is today.
Story of a Pianist
Faliks grew up in then-Soviet Odessa and remembers having little in the way of material things, but she had a very rich inner life.
"I think that I really was already, in a way, formed as a person," Faliks said of her experiences in early childhood.
"My friends and I, as children, I remember having extremely vivid imaginations and read a lot and just had this wonderful existence, and I think that contributed so much to who I am as an artist today."
So that is where the story starts, with Faliks as a young girl developing her creativity and artistic self under a bleak communist regime. There are details of even daily life that are probably surprising to an American audience, Faliks added. And from there she met music, demonstrating incredible technical proficiency at a young age.
Then it becomes a story of Jewish immigration: Faliks and her parents were refugees who found asylum in America. From there, her musical growth continued, and she became a concert artist.
It's also a story of love and loss: her childhood best friend from Odessa found her in America in her 20s, later becoming her husband and the father of their two children. But sadly, a piano teacher who was formative to her music passed away.
Faliks uses music from Bach and Beethoven to Chopin and then living composers. Some of the music will be pieces she played during those specific events in her life; and some, she feels, are ones that have deep emotional resonance with the events.

This is Faliks's way of "keeping the emotional life within the score" so that the music engages with the audience's imagination.
In a way, Faliks said, the performance becomes more of a theater experience than a standard concert. She hopes that audiences will continue to engage with music and art without feeling the need to sit rigidly still the way they might in a pin-drop-silent concert hall.
"I hope it breaks barriers," she said.