Adorable‌ ‌images‌ ‌have captured ‌the‌ ‌surprising‌ ‌moment‌ ‌when a‌ ‌cheetah‌ ‌hugged ‌a‌ ‌photographer.‌ ‌
‌
Photographer‌ ‌and‌ ‌filmmaker Sasan‌ ‌Amir,‌ ‌27,‌ ‌was‌ ‌taking‌ ‌pictures‌ ‌at‌ ‌a‌ ‌wildlife‌ ‌sanctuary‌ ‌in‌ ‌South‌ ‌Africa‌ ‌when‌ ‌he‌ ‌noticed‌ ‌a‌ ‌cheetah‌ ‌walking‌ towards ‌him.‌ ‌
The‌ ‌pictures‌ ‌show‌ ‌the‌ ‌cheetah‌ ‌rubbing‌ ‌its‌ ‌head‌ ‌against‌ ‌Sasan‌ ‌and‌ ‌eventually‌ ‌sitting ‌down‌ ‌next‌ ‌to‌ ‌him.‌ ‌
"I‌ ‌had‌ ‌visited‌ ‌this‌ ‌sanctuary‌ ‌a‌ ‌few‌ ‌times‌ ‌and‌ ‌noticed‌ this‌ ‌cheetah‌ ‌was‌ ‌used‌ ‌to‌ ‌interactions‌ ‌with‌ ‌humans," Sasan said. "After‌ ‌a‌ ‌while,‌ ‌the‌ ‌cheetah‌ ‌decided‌ ‌to‌ ‌come‌ ‌over‌ ‌to‌ ‌me‌ ‌as‌ ‌I‌ ‌was‌ ‌setting‌ ‌up‌ ‌my‌ ‌camera‌, ‌which‌ ‌was‌ ‌unexpected.‌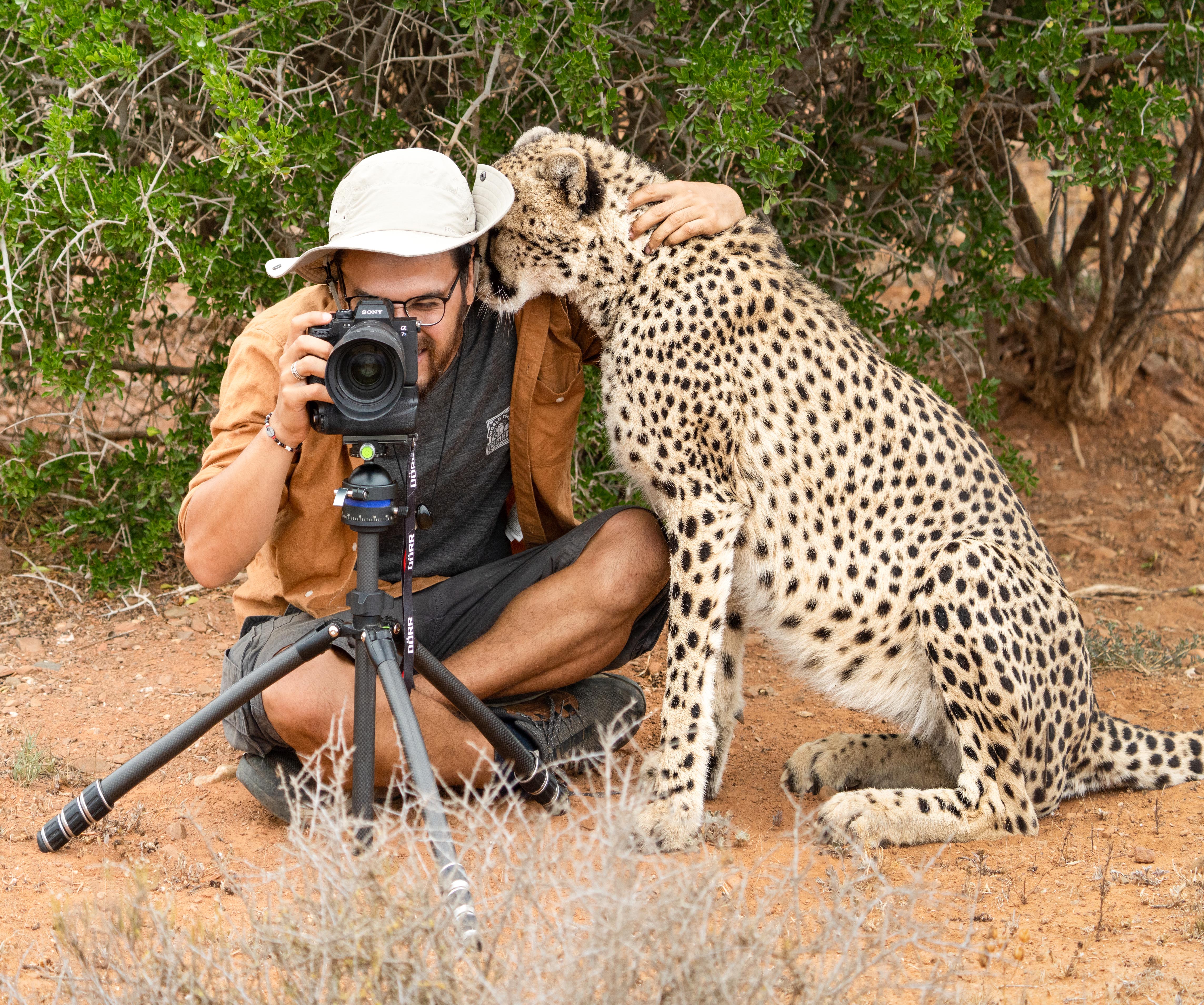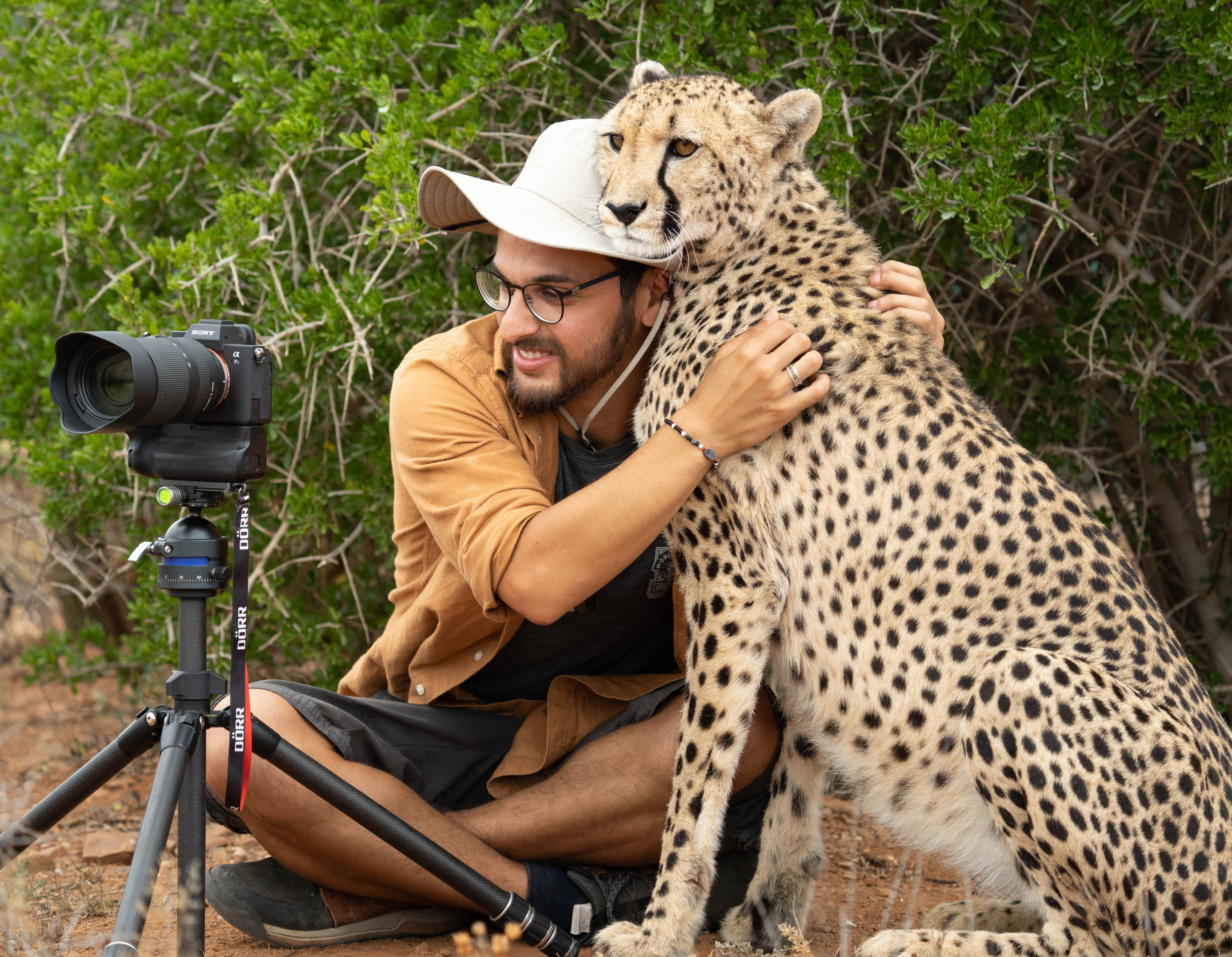 "I‌ ‌slowed‌ ‌down‌ ‌my‌ ‌movements‌ ‌and‌ ‌stood‌ ‌up‌ ‌and‌ ‌looked‌ ‌at‌ ‌the‌ ‌cheetah‌ ‌to‌ ‌show‌ ‌it‌ ‌I‌ ‌was‌ ‌aware‌ ‌that‌ ‌he‌ ‌was‌ ‌coming‌ ‌towards‌ ‌me.‌ ‌
‌
"The‌ ‌cheetah‌ ‌was‌ ‌curious‌ ‌and‌ ‌came‌ ‌slowly‌ ‌closer‌ ‌and‌ ‌sniffed‌ ‌me‌ ‌at‌ ‌first,‌ ‌and‌ ‌then‌ ‌began‌ ‌to‌ ‌purr‌ ‌and‌ ‌rub‌ ‌his‌ ‌head‌ ‌against‌ ‌me.‌ ‌
‌
"It‌ ‌took‌ ‌a‌ ‌few‌ ‌minutes‌ ‌for‌ ‌me‌ ‌to‌ ‌realize ‌what‌ ‌a‌ ‌once-in-a-lifetime ‌moment‌ ‌that‌ ‌was."‌ ‌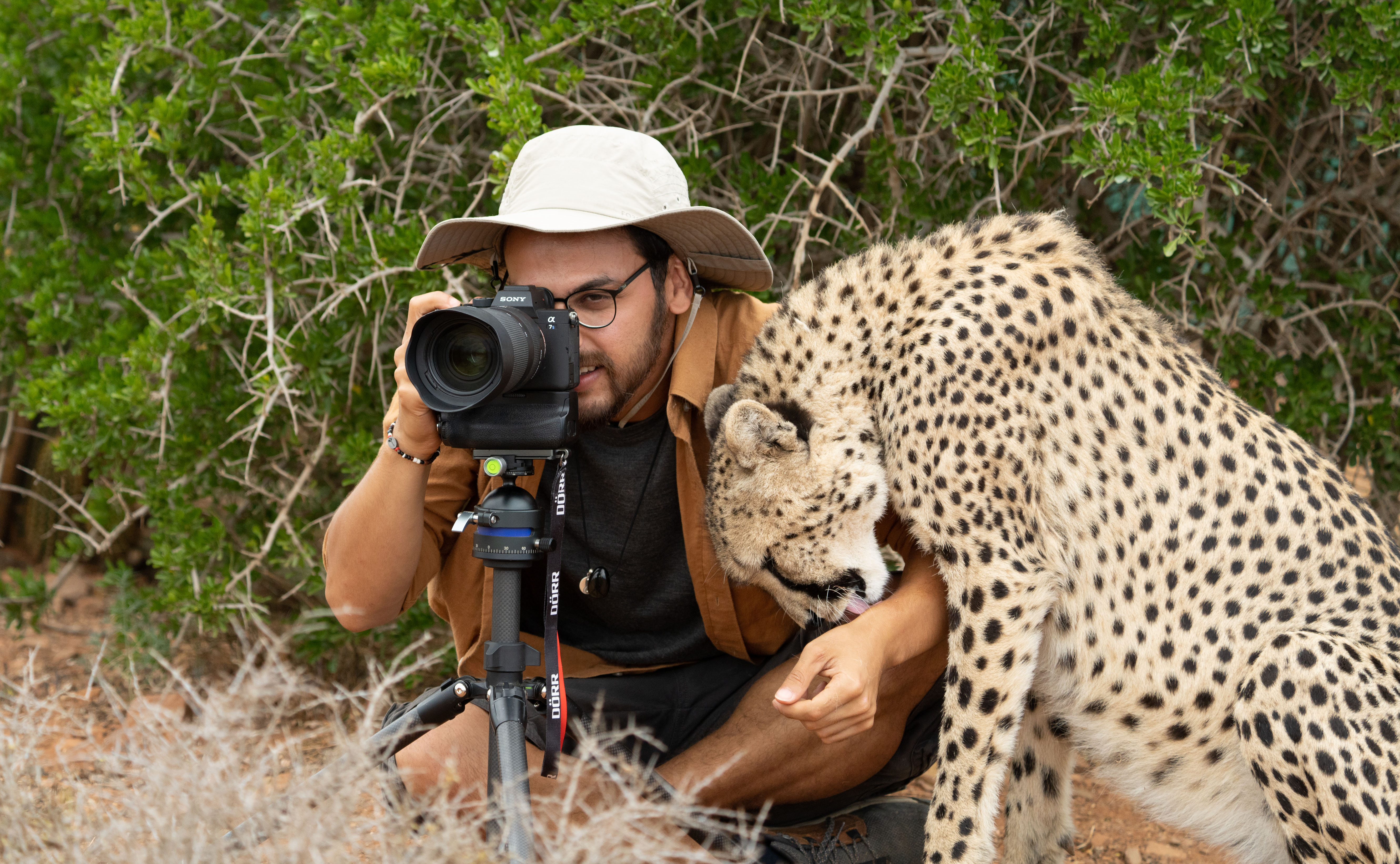 Epoch Times staff contributed to this report.
Share your stories with us at emg.inspired@epochtimes.com, and continue to get your daily dose of inspiration by signing up for the Bright newsletter at TheEpochTimes.com/newsletter