A nature photographer based at Jalpaiguri, India, captured a whimsical sight last summer: a female crimson sunbird bathing in a dew-filled flower petal that left him amazed.
Rahul Singh, 28, a professional engineer and passionate nature photographer, travelled to Cooch Behar in August 2020, where he saw the stunning sight.
It was morning. Rahul watched as the sunbird first had her fill of nectar from a banana flower.
"Everything was going as usual but suddenly I was shocked," Rahul told The Epoch Times. "The crimson started taking a bath in the water stored in the banana flower petal which was stored by the early morning drizzle."
Witnessing the charming, fairytale-like scene, Rahul trained his camera on the bird, focused the lens, pressed and held down the shutter button, and captured these brilliant photos: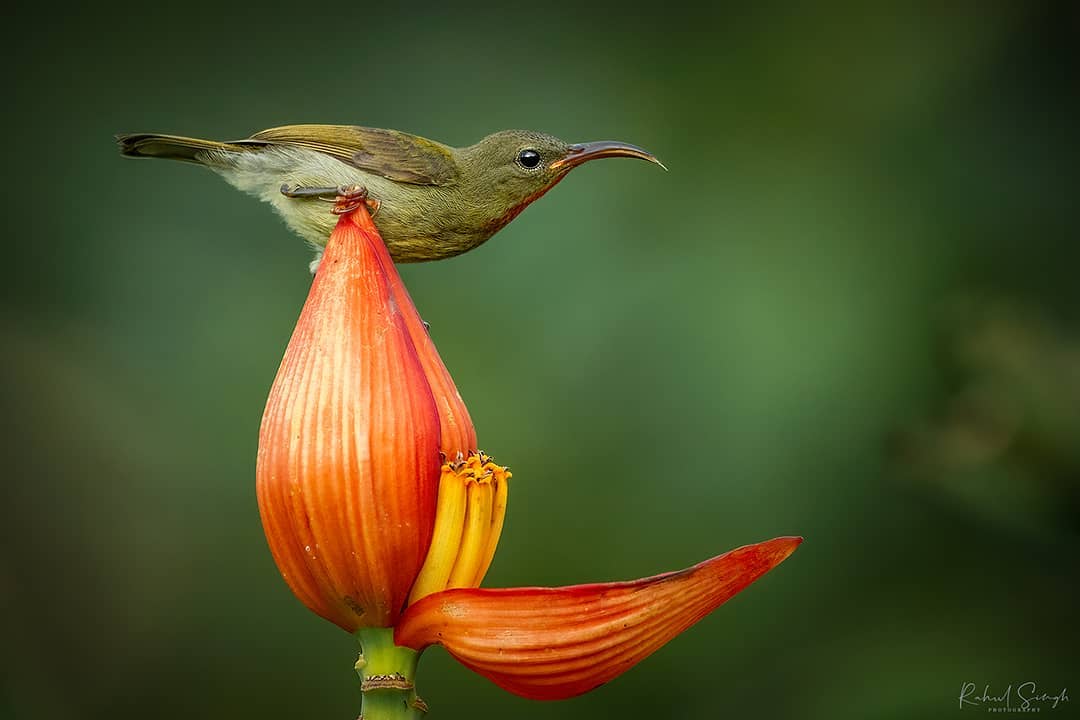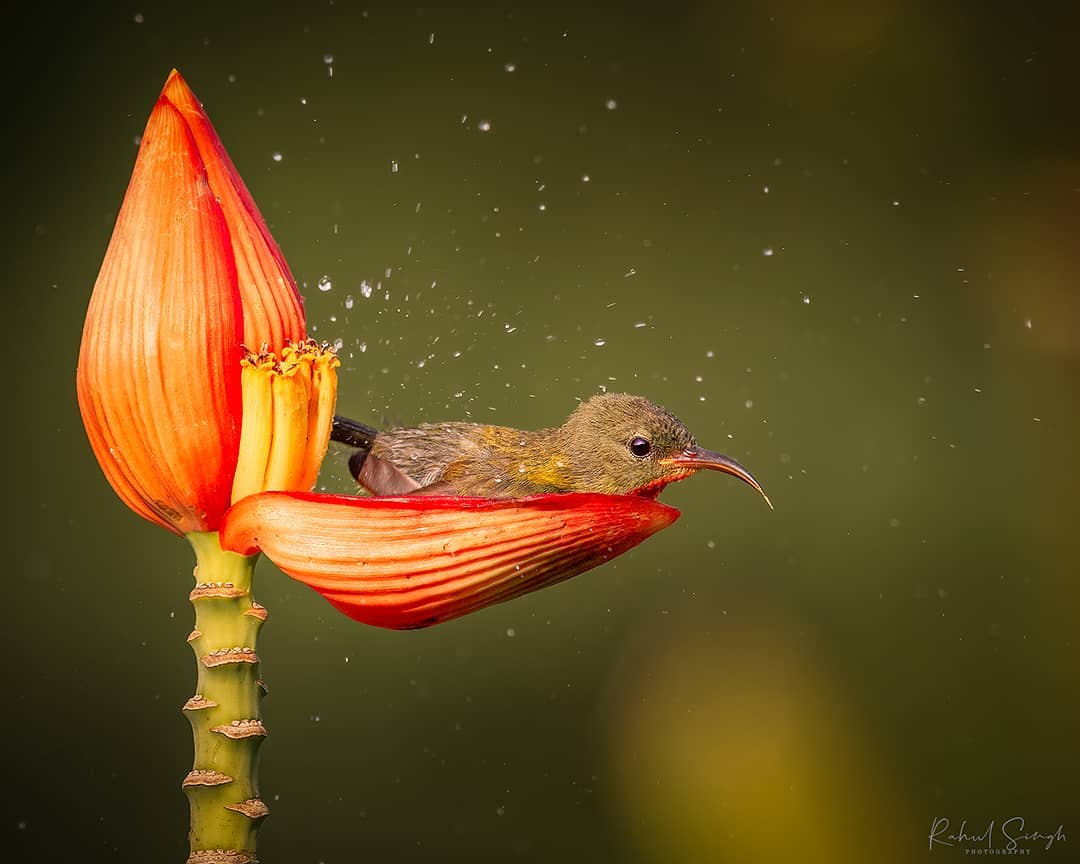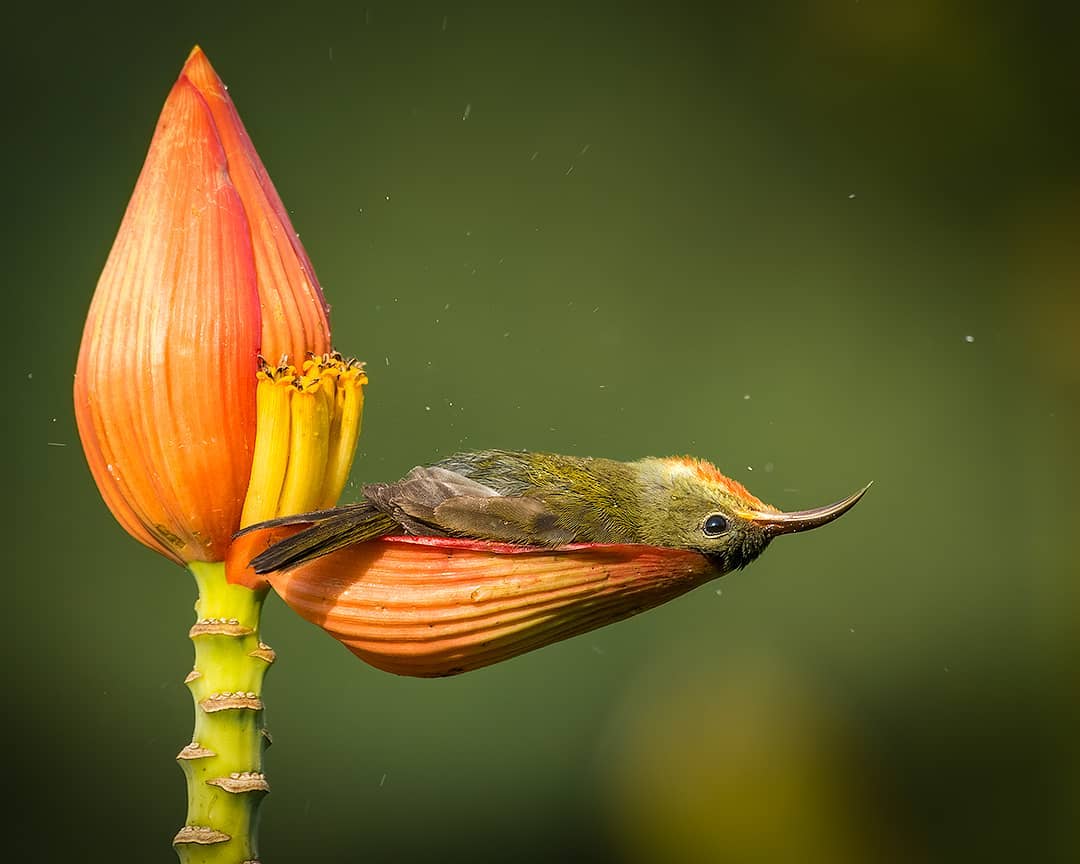 He said he'd never seen anything quite like it.
"This is really a once in a lifetime moment," Rahul said. "It is amazing how nature can surprise us."
"When we look deep into nature it makes us realize what a great artist God is, everything is related with each other we just need to protect it and flourish together."
He's been shooting nature photography for the last six years and has captured candid moments with elephants, deer, rhinos, jackals, and monkeys—but this sunbird left an impression on him.
Rahul later posted the photos on his Instagram, captioning: "A Crimson Sunbird female refreshing herself with the water which is stored in the petal of an ornamental banana flower as if nature creates a floral bath tub for her."
The photos garnered thousands of views from fans, touched by that moment of pure perfection.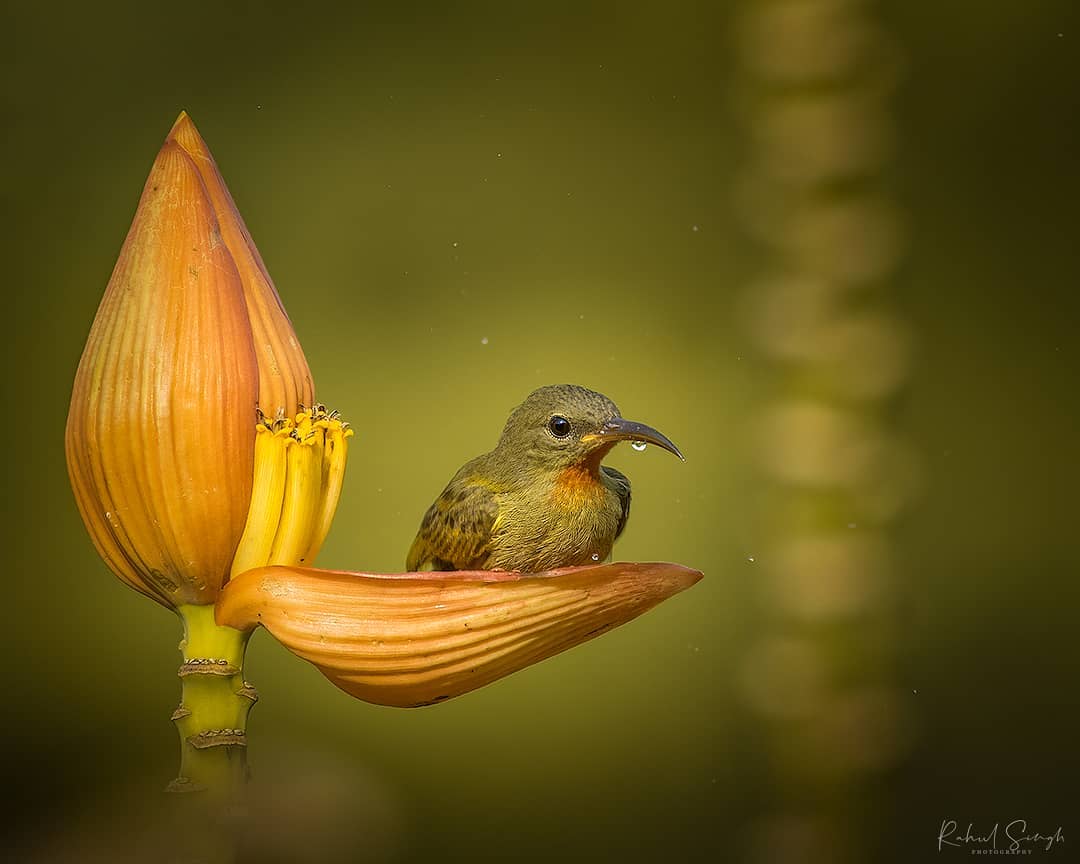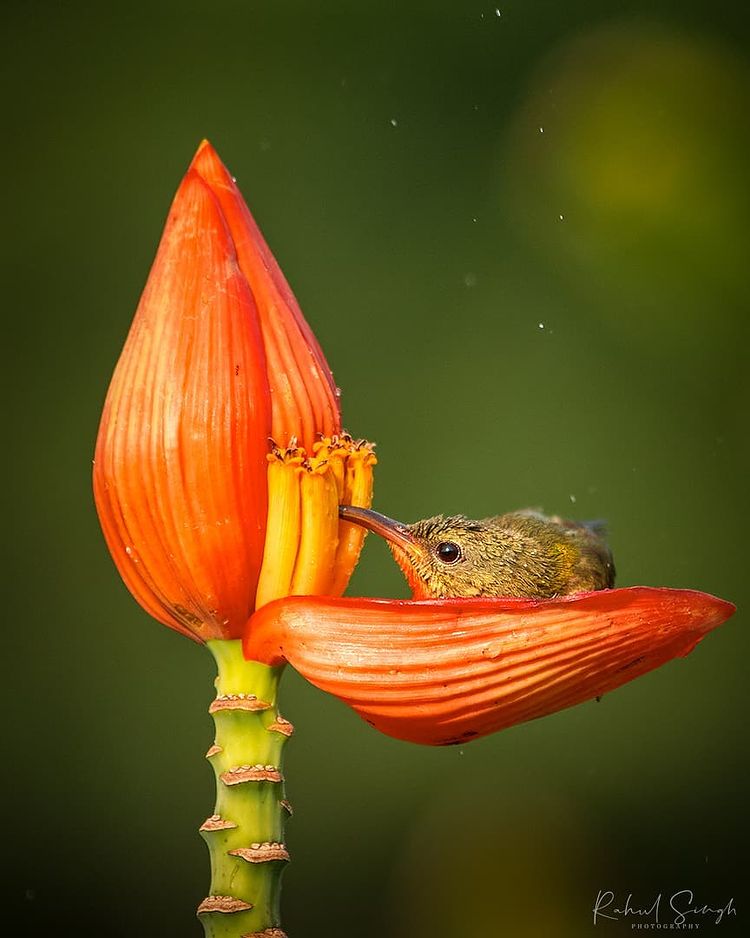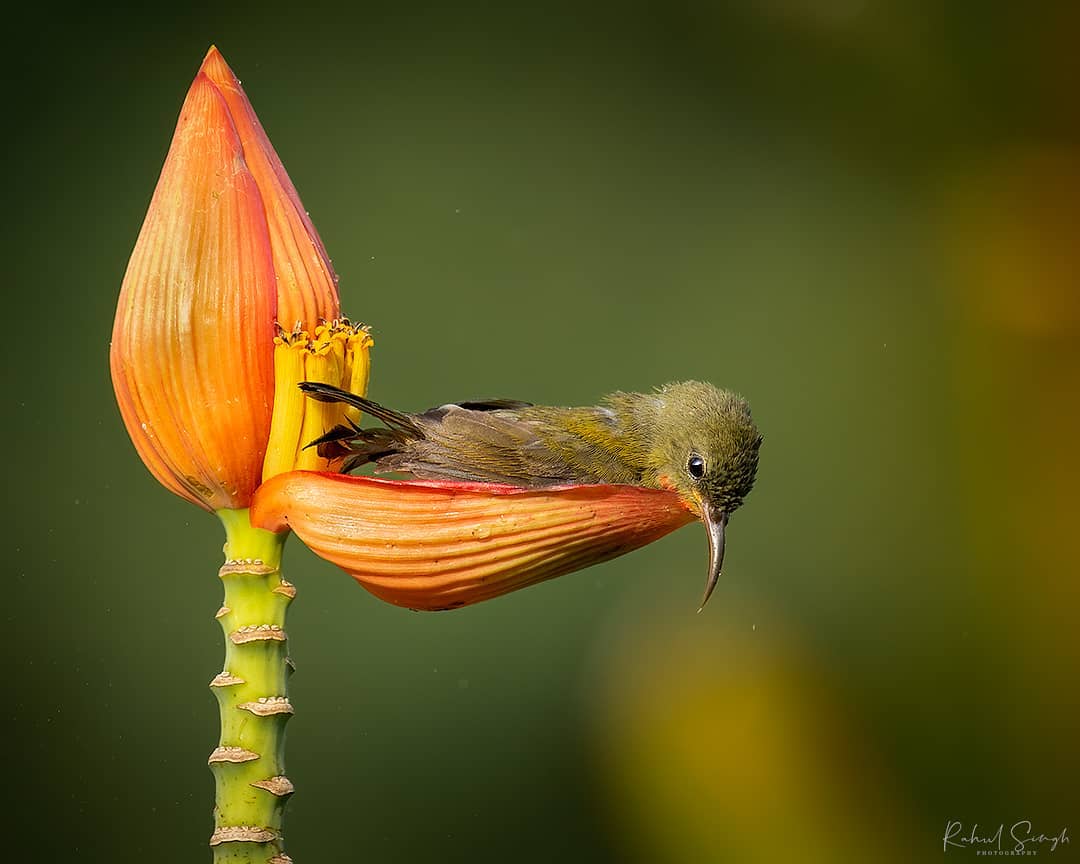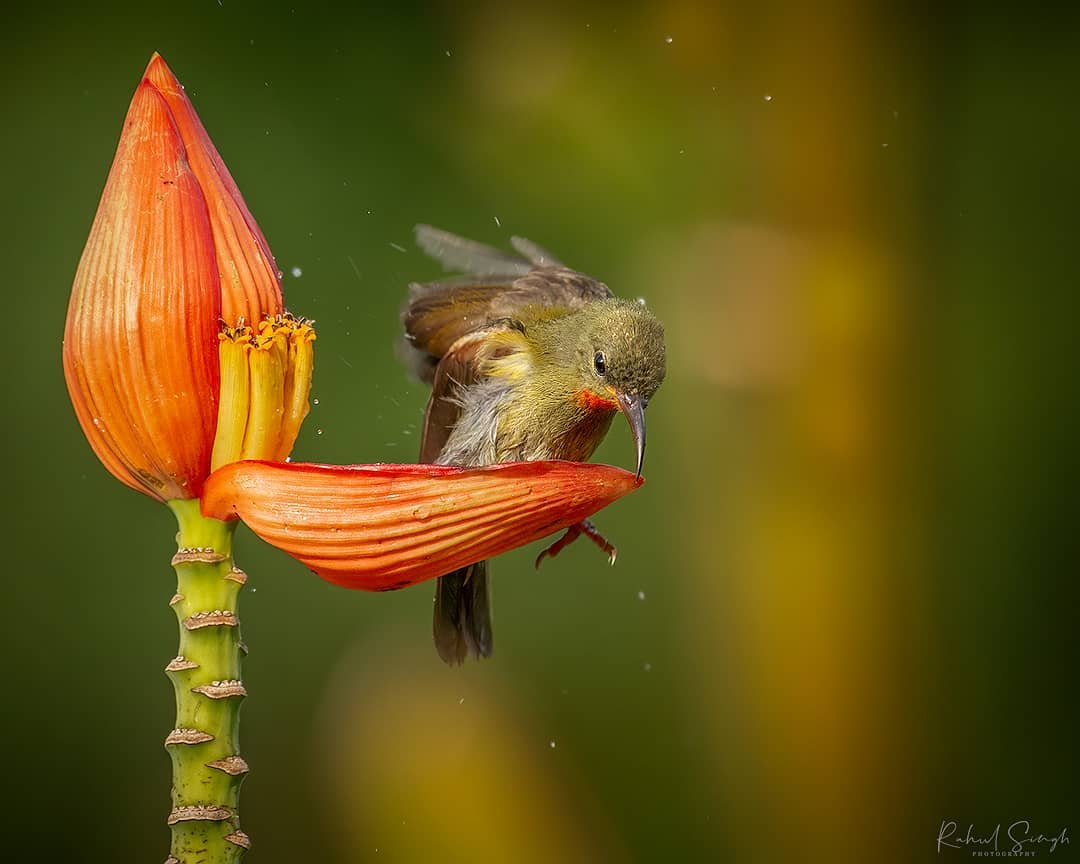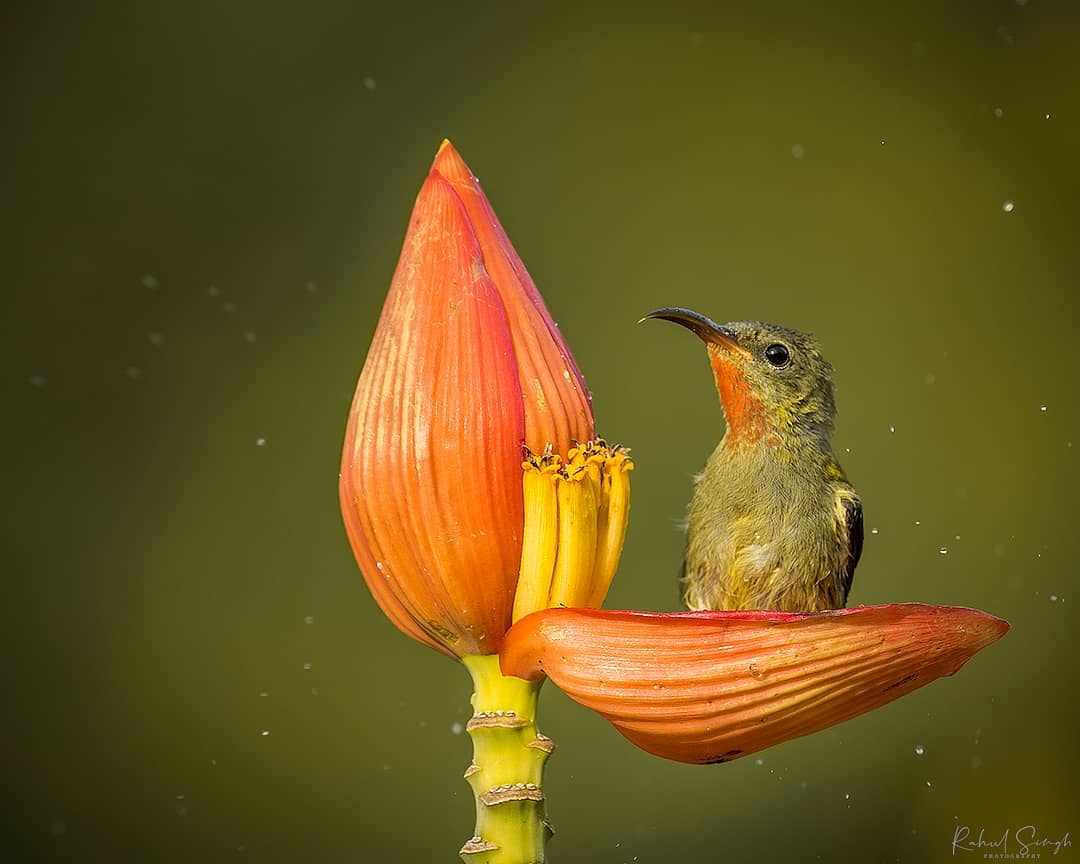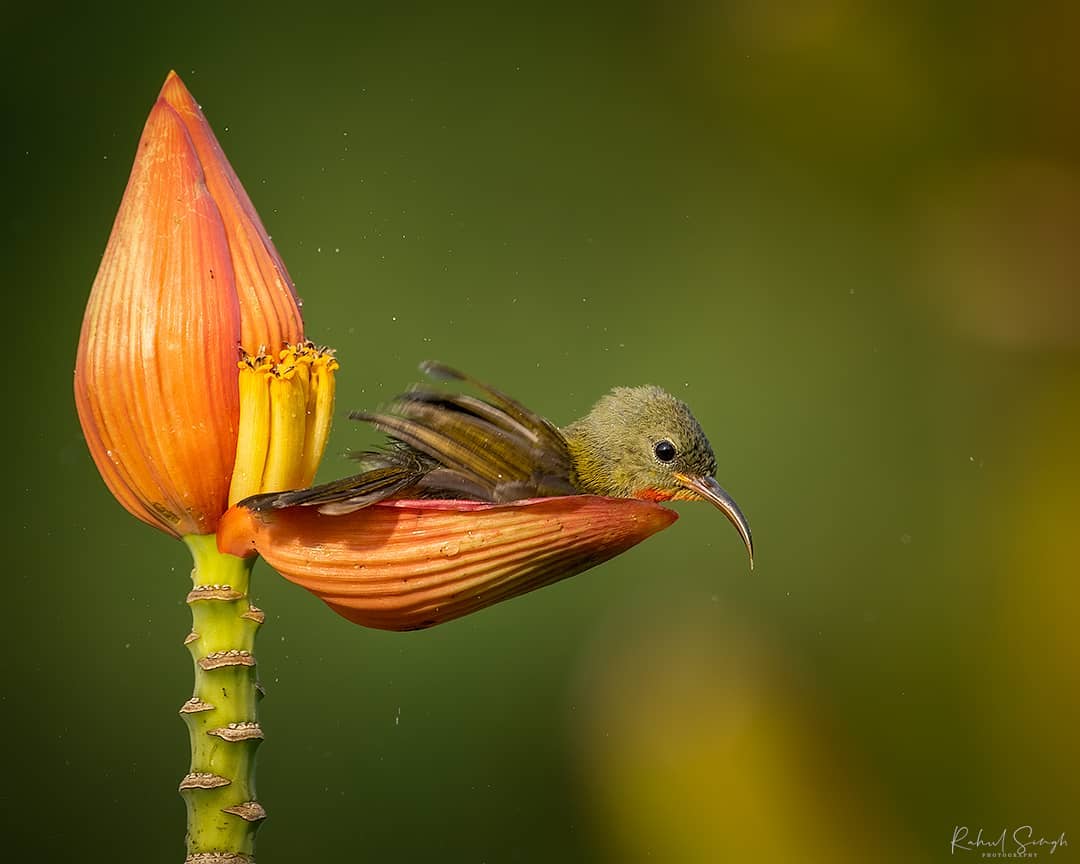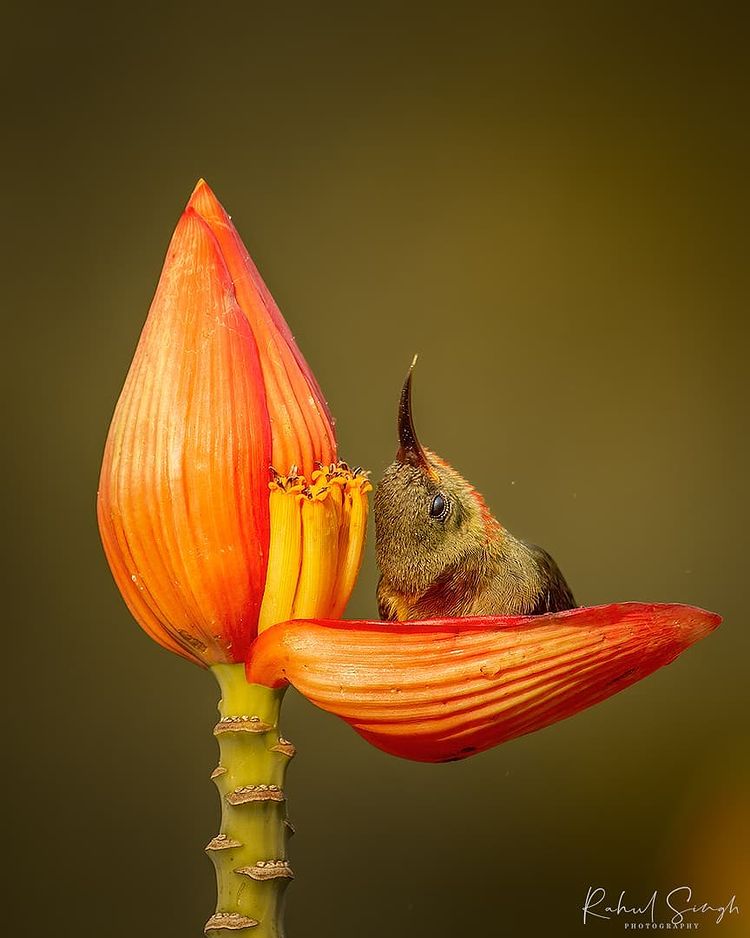 Share your stories with us at emg.inspired@epochtimes.com, and continue to get your daily dose of inspiration by signing up for the Epoch Inspired newsletter at TheEpochTimes.com/newsletter