A combination of patience and sheer luck has allowed a nature and wildlife photographer to capture some rare and remarkable shots of a poignant moment the first time a litter of newborn tiger cubs made their appearance from a hiding den in a national park in India. The incredible moment for photographer Aman Wilson was truly an "amazing sight."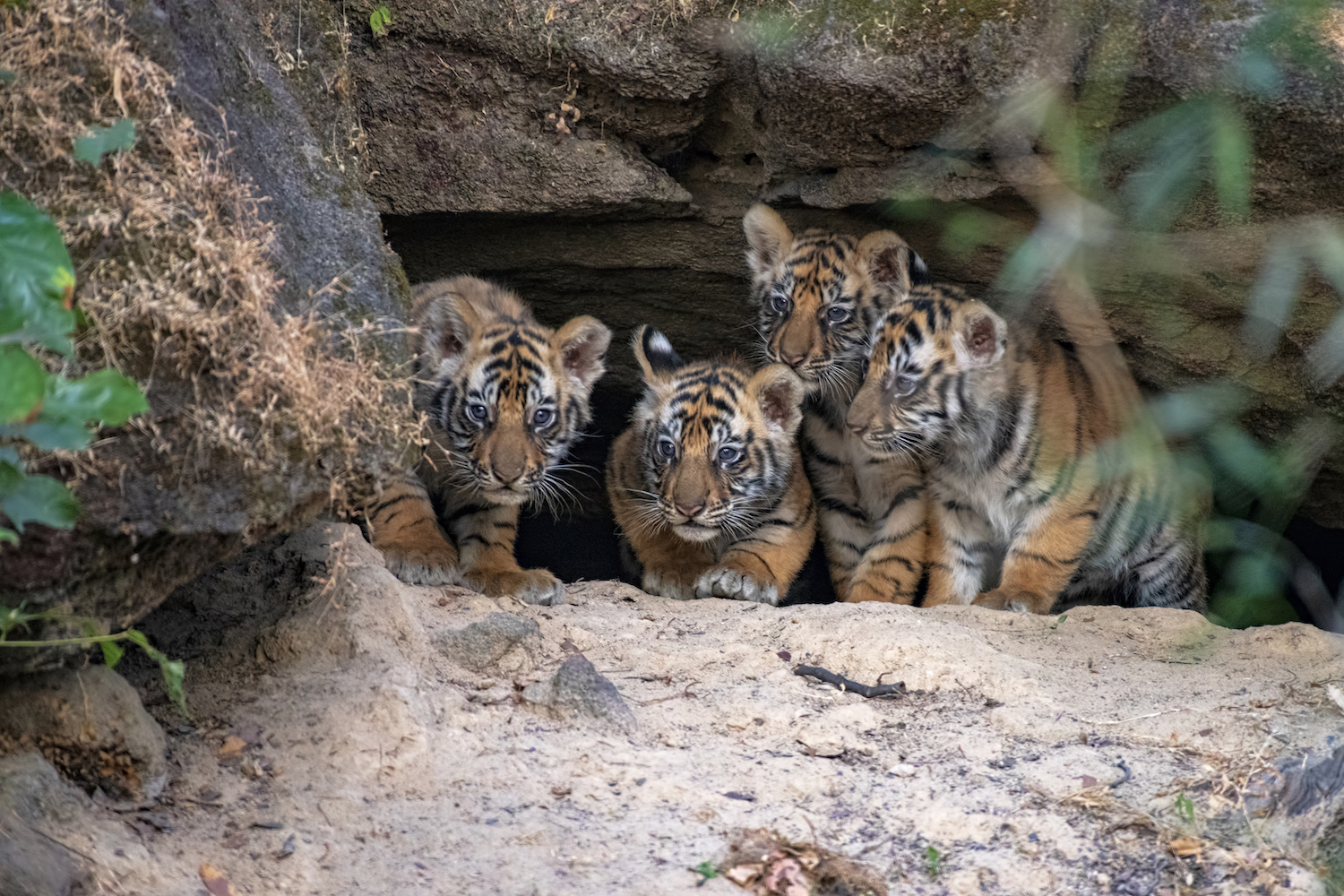 Wilson captured the moment when a few shy 2-month-old tiger cubs appeared from their hidden den and curiously explored their new surroundings for the first time since their birth in the wild at Bandhavgarh National Park in Madhya Pradesh, a state in Central India.
Bandhavgarh National Park is spread through the Vindhya Hills and covers a core area of 105 square kilometers and a buffer area of approximately 400 square kilometers. The national park became a Tiger reserve in 1993 and is known to have the highest tiger population density in the whole of India. Additionally, the park is also famous for its sightings of Royal Bengal Tigers, according to its website.
Alluding to the once-in-a-lifetime moment, Wilson told Caters News Agency that this was one of his most "memorable trips" to Bandhavgarh.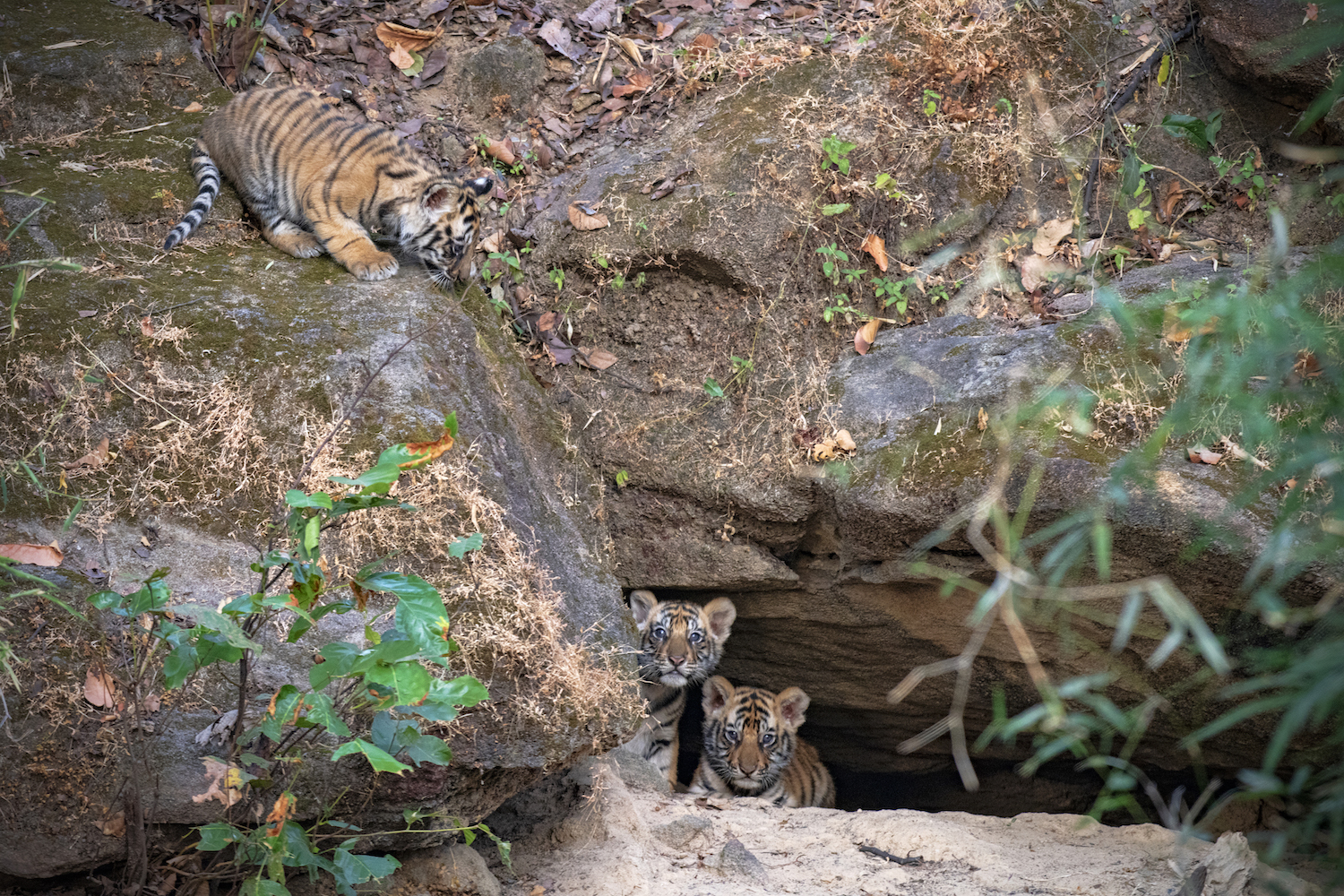 Wilson, who is also the technical lead of NIKON India, shared that as soon as he heard the news of the newborn tiger cubs, he longed to see them in person.
The photographer, who was armed with his camera to shoot this extraordinary moment, said that it was a "long wait" as the little cubs didn't come out of hiding until their mother was close by.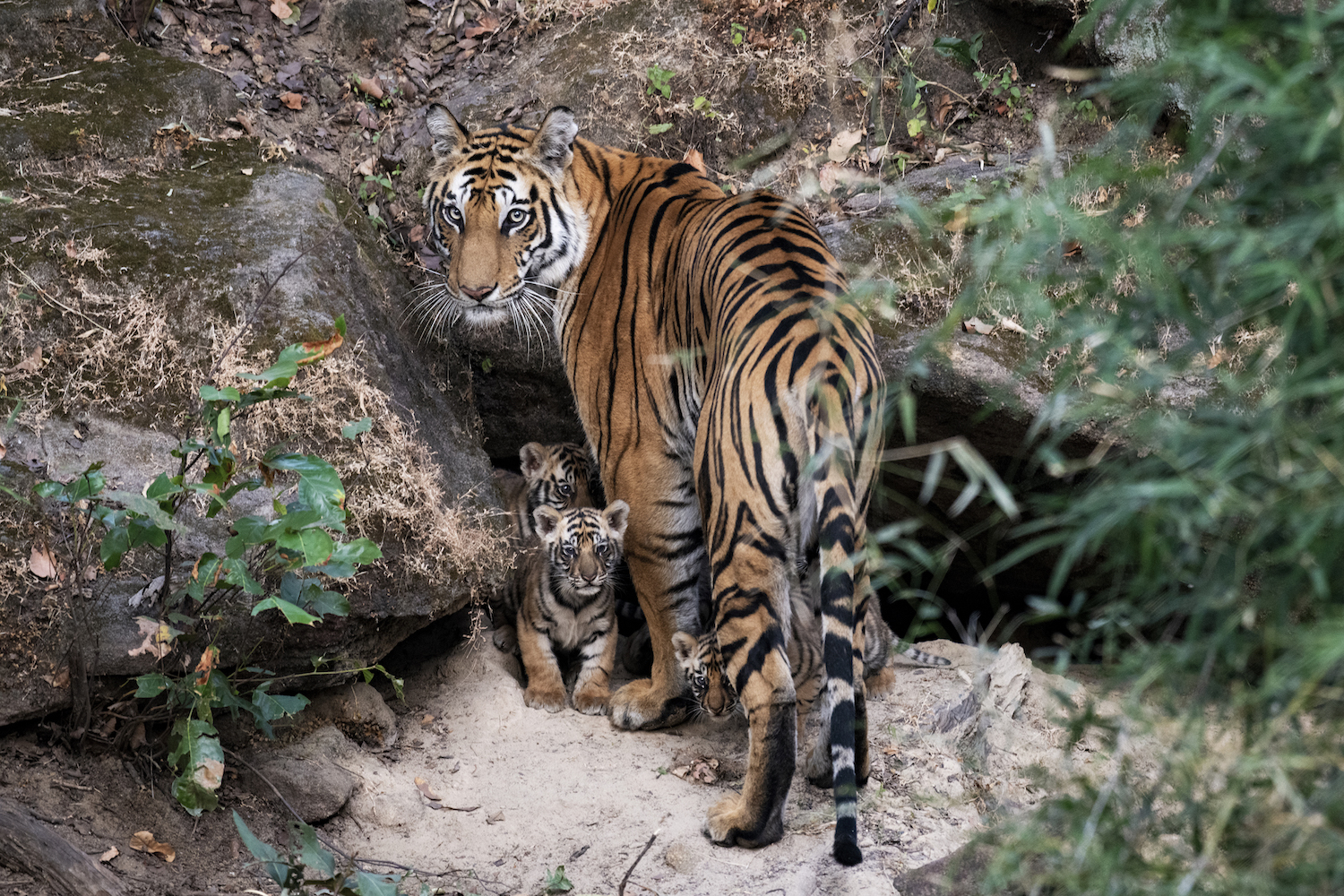 However, soon the scared litter of cubs came out one by one but followed their mother around.
Unsurprisingly, the moment was incredibly special for Wilson, who said: "In the wild it's very difficult to sight such small cubs as the mother brings them out of hiding only after four months."
He further added: "It was such an amazing sight. Small little furballs and they were almost two months old which is pretty rare to find."
In some of the spectacular images, the litter of newborn cubs is seen staring into the lens of the camera with their incredibly sharp, beady eyes, which according to Wilson lasted for a few minutes. Meanwhile, in some other images, the mother is seen protecting her new cubs.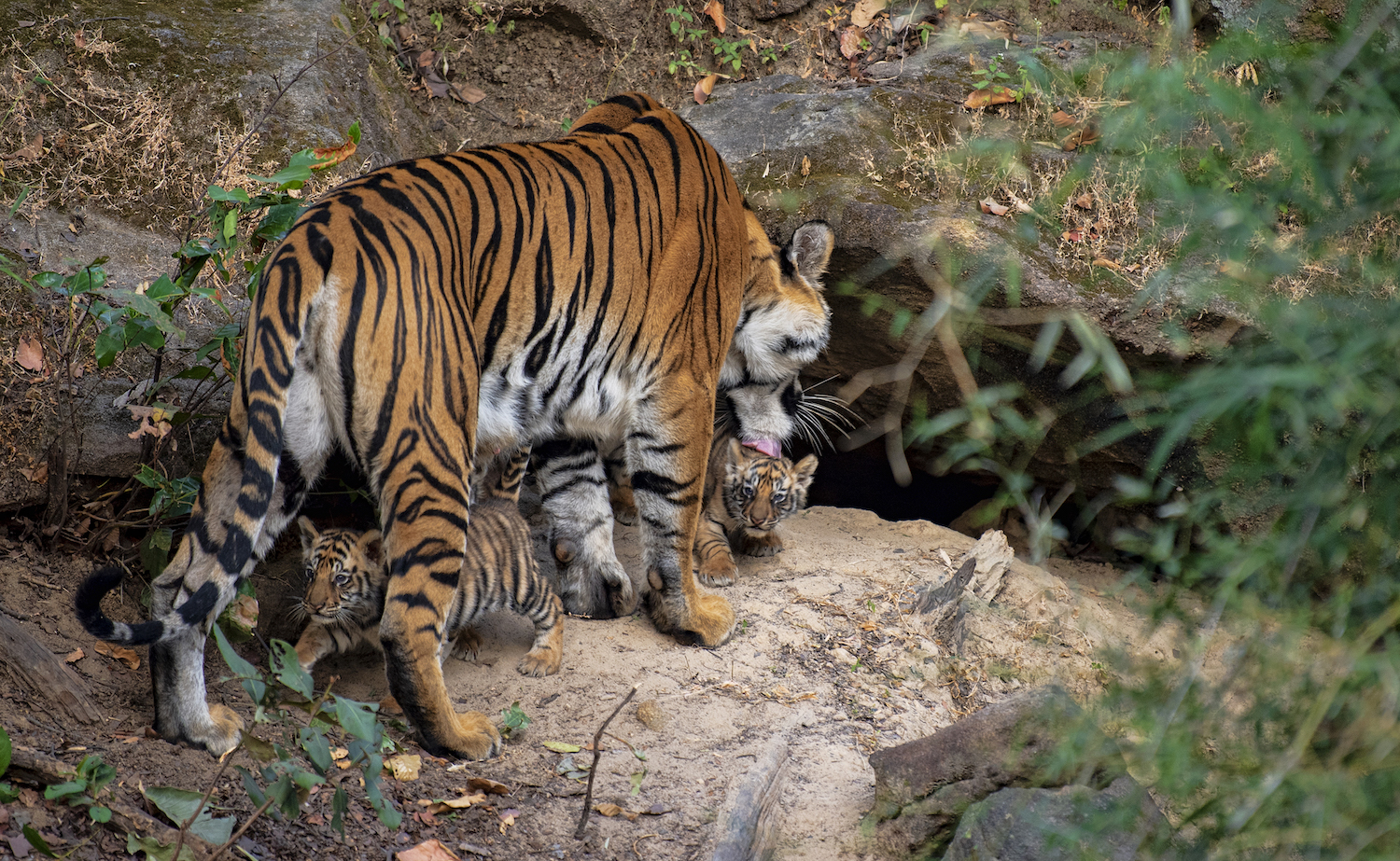 In lieu of International Tigers Day on July 29, Wilson shared one of the images from the series with his 24,000 followers on Instagram, where the amazing picture took netizens by storm, amassing over 8,000 reactions and praises, with some stating how "beautiful and lovely" the picture truly was.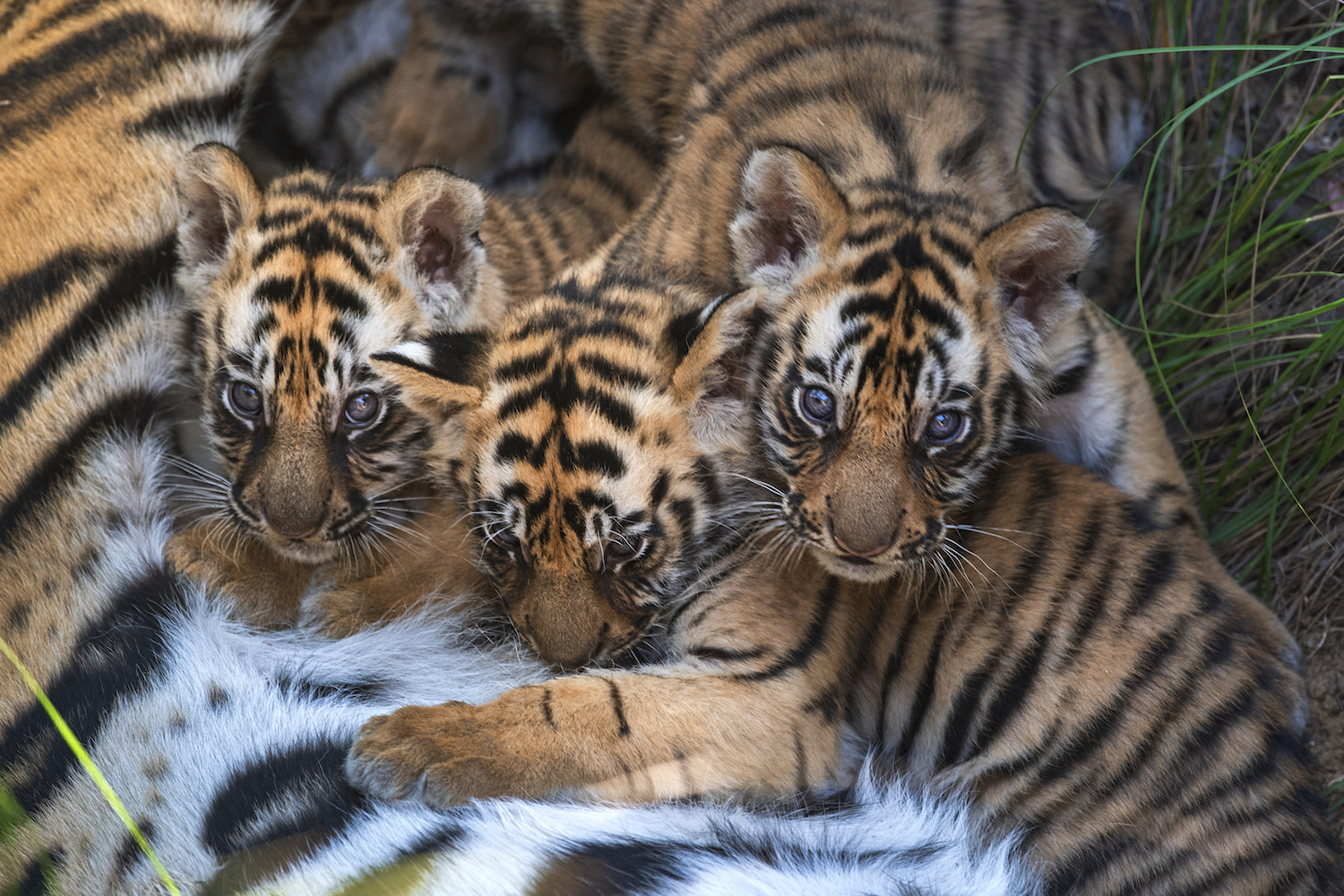 While this series was truly majestic, Wilson has previously been featured both in national and international publications and has traveled to most natural parks in India. He is now counted among one of India's fastest emerging wildlife photographers, according to UPC.
We would love to hear your stories! You can share them with us at emg.inspired@epochtimes.nyc