Situated on the south coast of Western Australia, the impressive 600-meter-long Lake Hillier boasts a dreamy pink hue that makes it a sight to behold. One photographer has managed to capture an impressive series of incredible shots of this lake that resembles a pool of strawberry milkshake.
While out on the marine cruise near the surreal lake on Middle Island, tour guide Jaimen Hudson, who hails from Esperance, Western Australia, managed to capture these stunning photos from a drone.

Hudson, who has been passionate about the outdoors from his youth days, loved diving and surfing; however, a motorcycle accident in 2008 left the now-29-year-old quadriplegic and confined to a wheelchair, which made it hard for him to find a hobby that he could enjoy.
But in 2014, Hudson got into drone photography and videography, according to his website. The following year, he purchased a Phantom 2 and coupled it with a GoPro camera, and was "hooked right away."
As a tour guide who operates boat tours for local islands, Hudson began to snap aerial views of the water as a hobby on the side.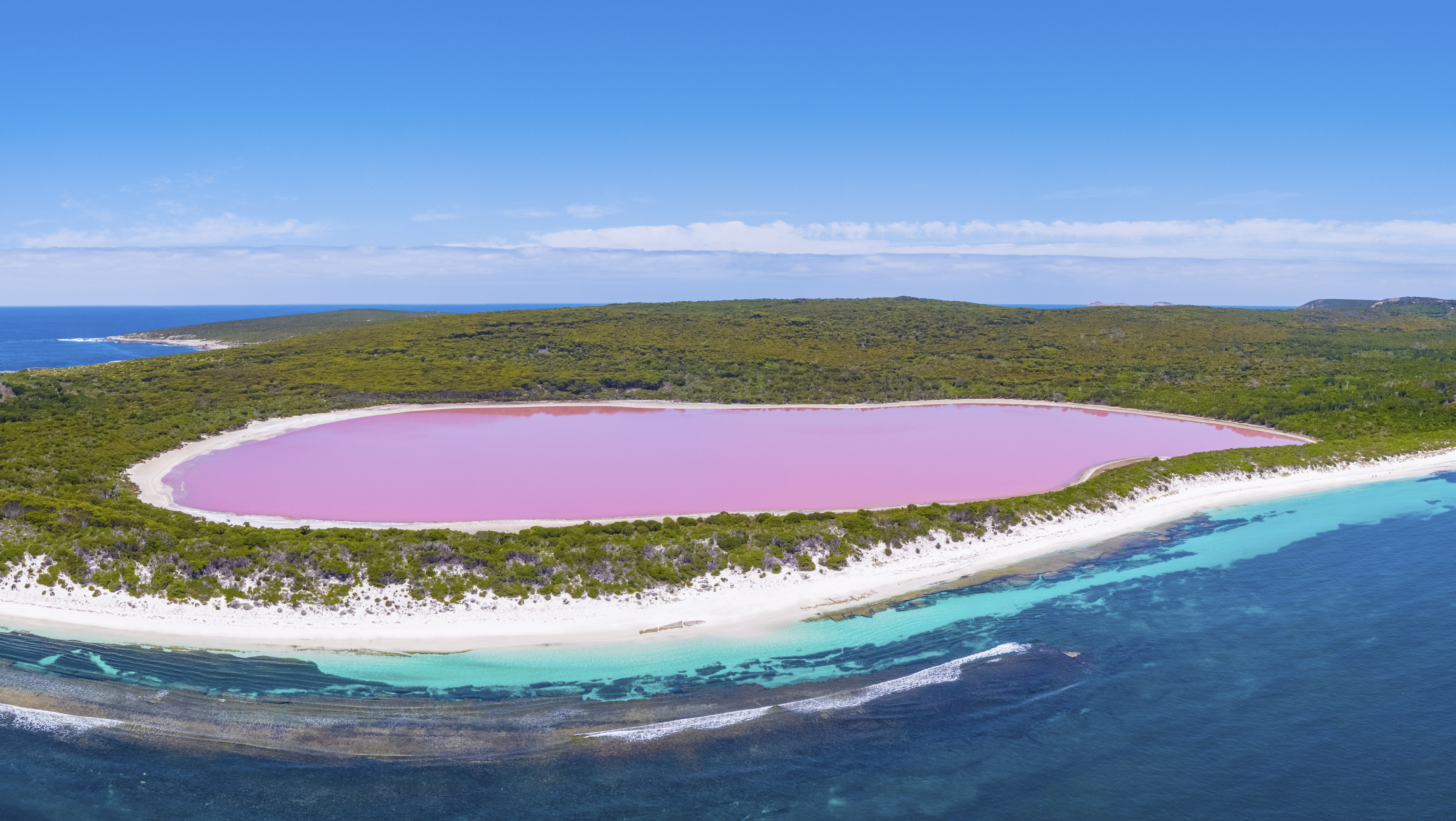 The marvelous images of the bubblegum-colored Lake Hillier, which is surrounded by eucalyptus and paperback trees, along with the blue Pacific ocean have been captured by Hudson over the course of two years.
Alluding to the shots, Hudson told Caters News Agency: "The contrast of the beautiful blue turquoise water, white sandy shore, green trees and pink lake are truly a spectacle—one that very few people get to stand next to and see."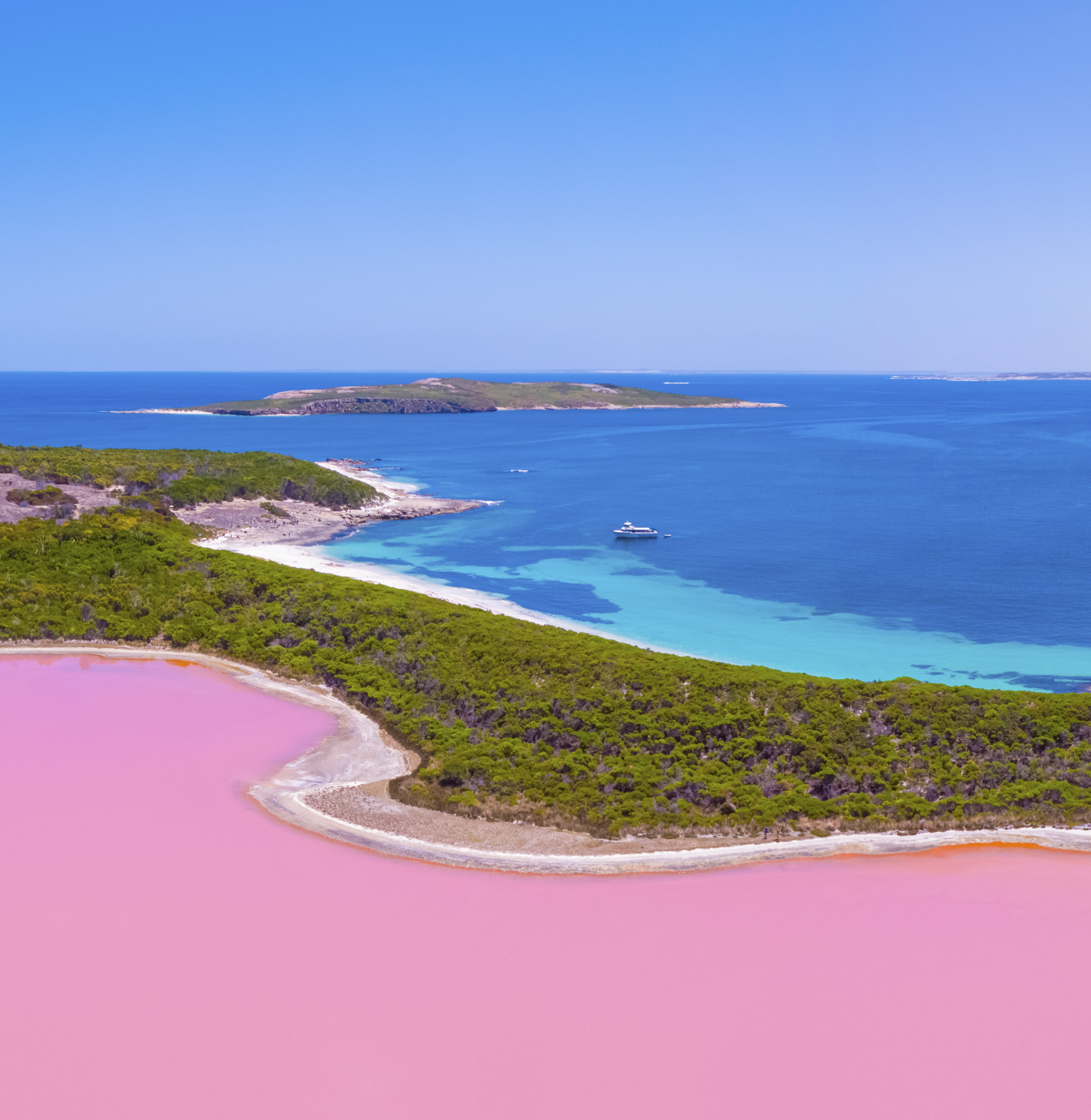 For Hudson, who has grown up along with the "beautiful coastline as my playground," he said that "Esperance Island Cruises operates a trip to Middle Island and Lake Hillier just a couple of times a year."
Thus, whenever Hudson goes on a trip to the Middle Island, he takes his drone to capture images of the rare pink lake to share it with the world.
When Hudson first visited Lake Hillier, he was also surprised and thought to himself, "wow it really is pink," he regaled.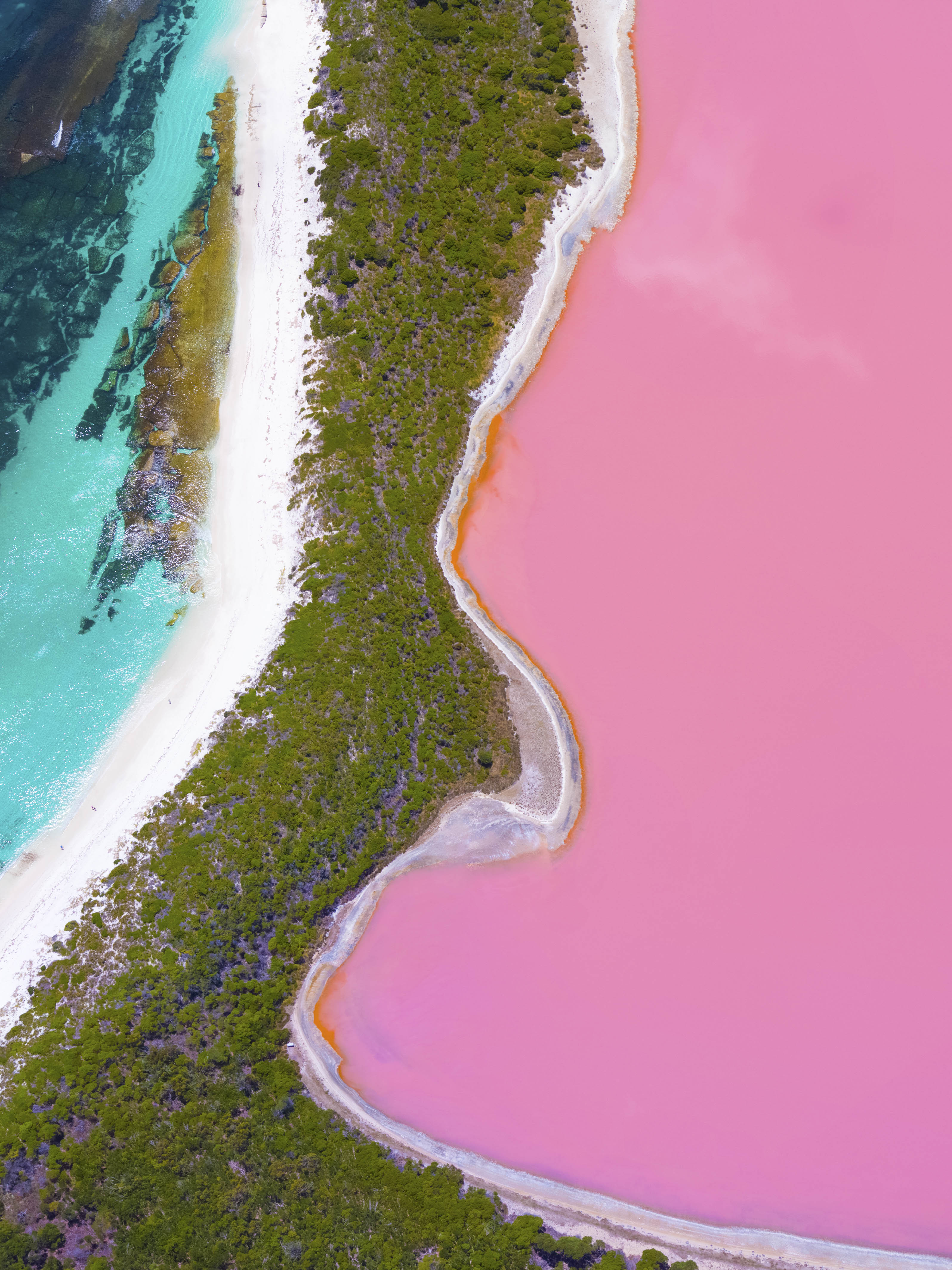 For those who are curious to know the reason for the seemingly unnatural pink color of Lake Hillier, it is a topic most scientists are still dwelling on; however, some speculate that the color might be due to the presence of algae called Dunaliella salina microalgae, according to the Lake Hillier website.
Additionally, the website states, "The Dunaliella produces carotenoids, a pigment found in carrots as well." They further added, "[b]ut the presence of halophilic bacteria in the salt crusts could be another explanation. A reaction between the salt and the sodium bicarbonate that is found in the water may cause it as well."
However, Lake Hillier, which was first discovered in 1802 by navigator and cartographer Matthew Flinders, is not the only pink lake found in the world and is also not the only pink lake found in Australia.
We would love to hear your stories! You can share them with us at emg.inspired@epochtimes.nyc