A photo of an Alabama police officer comforting a child in the aftermath of a violent assault with a machete has gone viral.
The photo, posted on Facebook by Florence Police Chief Ron Tyler on May 27, was captioned with praise for the team for their dedication as law enforcement officers.
Officer Justin Whitten, of Tyler's department, was captured on camera comforting a little girl, whom he held in his arms after a machete attack was perpetrated by her father.
Tyler's post compared Whitten's act to those of the Biblical figure Benaiah—whose courage and zeal in his endeavors are well known.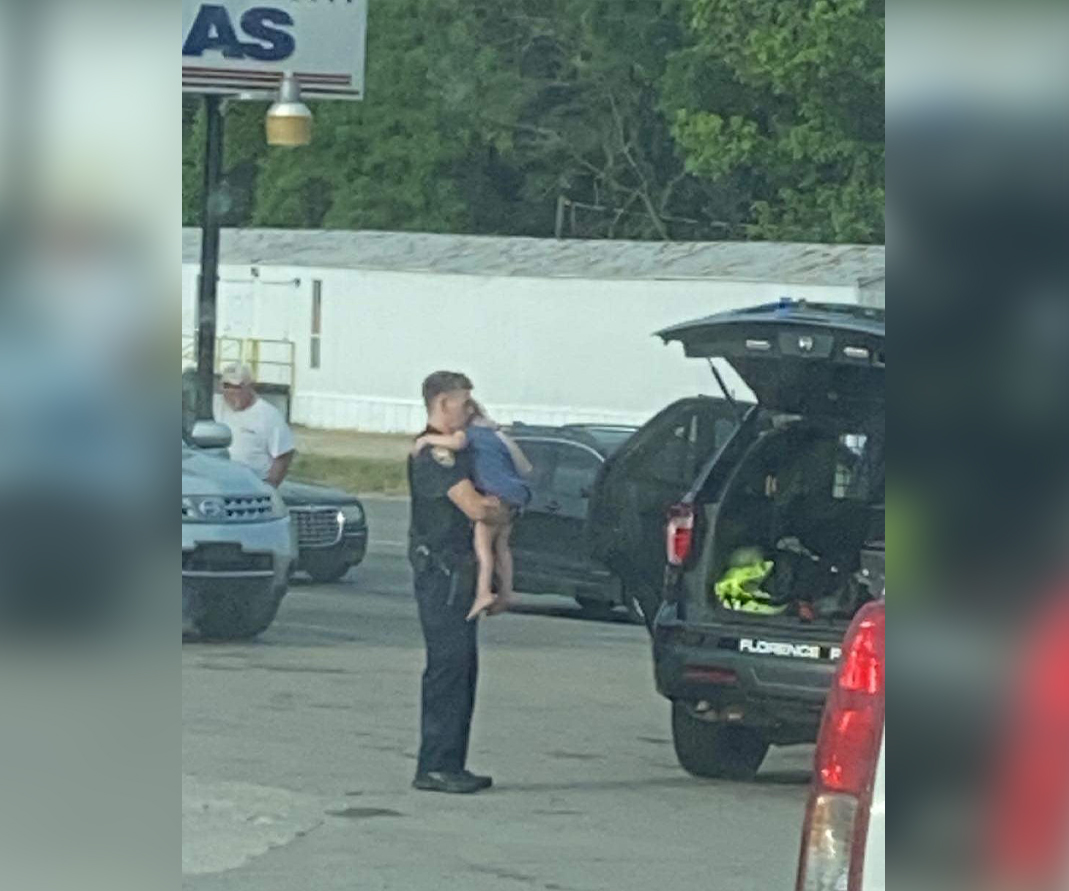 "And Benaiah the son of Jehoiada was a valiant man of Kabzeel, a doer of great deeds," Tyler captioned.
"He struck down two heroes of Moab. He also went down and struck a lion on a pit in a day when snow had fallen. And he struck down an Egyptian, a man of great stature, five cubits tall."
"There are men and women in law enforcement, men like Officer Justin Whitten and others within the Florence Police Department, who out of concern for their village, would choose to go down into a pit on a snowy, winter day to do battle with a lion."
Whitten and other officers from the department had responded to an incident of a violent man with a machete threatening his own family members.
It started when suspect Kyle Seeley, 34, allegedly attacked his parents in their home with a Molotov cocktail before seriously wounding his brother.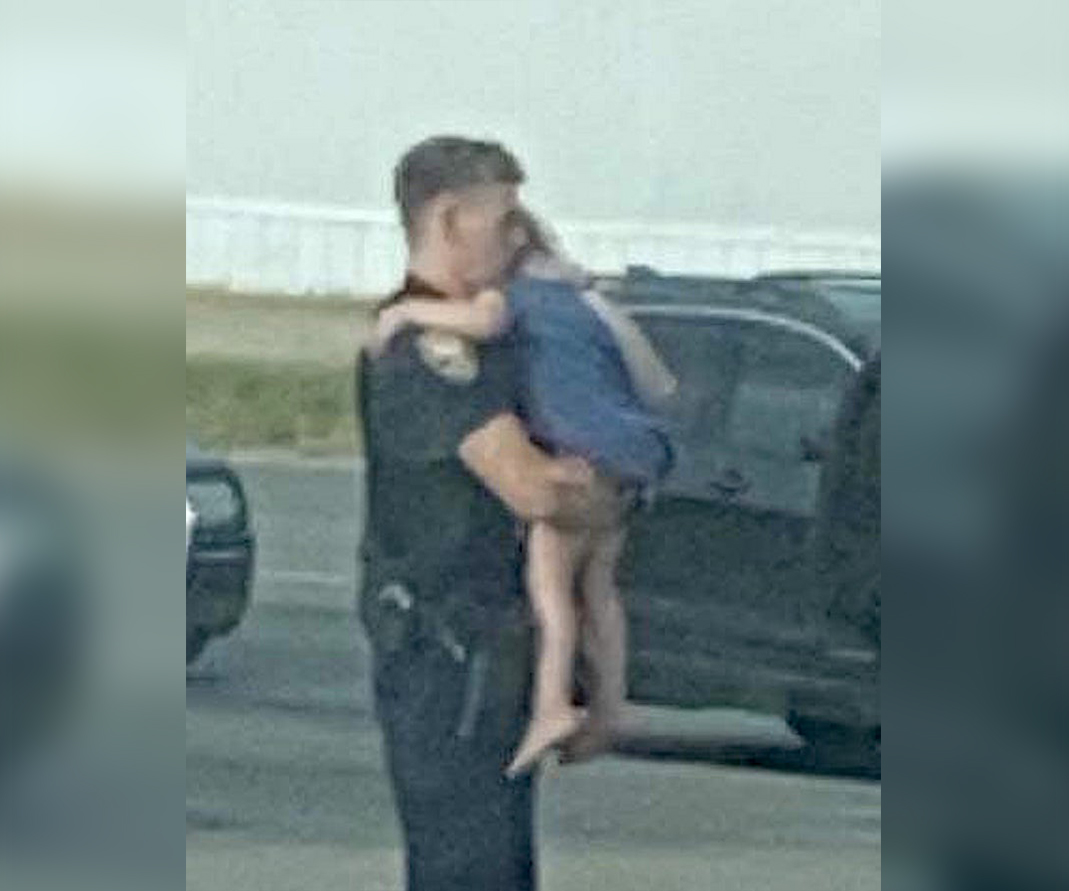 He then turned his machete on his own children, all under 10 years of age, before taking refuge and holding out in a shed outside the backdoor when the police came.
The officers were unable rout him for about 3 1/2 hours, when finally teargas was implemented to drive him out.
"He got out of a back exit and jumped a fence into a pasture, making about 25 yards before the police caught up with him," Lauderdale County Sherriff Rick Singleton told ABC.
Tyler noted that Whitten, with assistance from others on the scene, sought to bring the little girl and her siblings to safety before seeking treatment for them.
"He rushed all three back to his patrol car, and got them out of danger to an ambulance which had staged a mile or so away," Tyler stated.
The Facebook post has since garnered plenty of positive feedback, with thousands of likes from social media users.
Meanwhile, Tyler challenged others in the community to join the department and go the extra mile to serve their fellow mankind.
Share your stories with us at emg.inspired@epochtimes.com, and continue to get your daily dose of inspiration by signing up for the Epoch Inspired newsletter at TheEpochTimes.com/newsletter