Ah…summer. Those blissful months when life is best lived outdoors. The days are long, the temperatures balmy, and the harsh winter that kept us inside for weeks on end quickly fades from memory.
There are so many things that make summer a special time of year. The smell of fresh-cut grass. Daylight that stretches late into the evening. Concerts under the stars. As they say, it's summertime and the living is easy. It's also the perfect time to enjoy a picnic.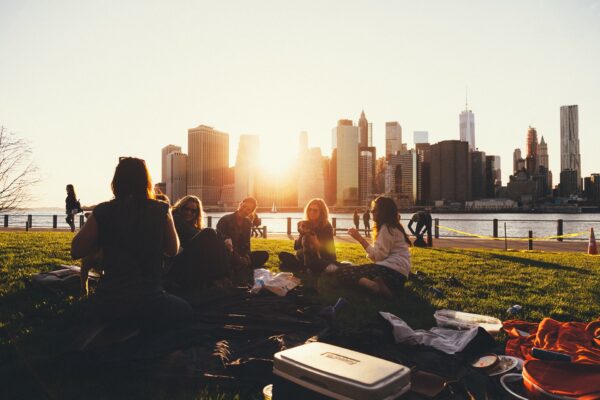 When you're ready to head to the great outdoors with friends or family and enjoy a casual meal surrounded by nature, the best picnics start with good preparation. Follow our helpful tips and your picnic will be effortless and utterly unforgettable.
Picnic Essentials
Every great picnic starts with the basics. No matter if you're planning an elaborate feast or simple spread, you'll need a few essential items. Plates and flatware are the basis for every enjoyable outdoor dining experience. You'll also want napkins, paper towels, or wet wipes on hand to keep faces and fingers tidy and clean up any spills.
Since traditional picnics take place at ground level, you'll want to keep a large blanket or throw on hand. A blanket offers comfort and a layer of protection from damp grass, dirt, and things that call the ground home. Choose a blanket large enough for everyone. Make sure it is also easily washable, just in case of spills or grass stains.
Even if you plan to eat at a picnic table, having a blanket on hand offers a cozy spot to relax for the all-important after-lunch nap. It also makes a great spot to catch up on that book you've been meaning to read.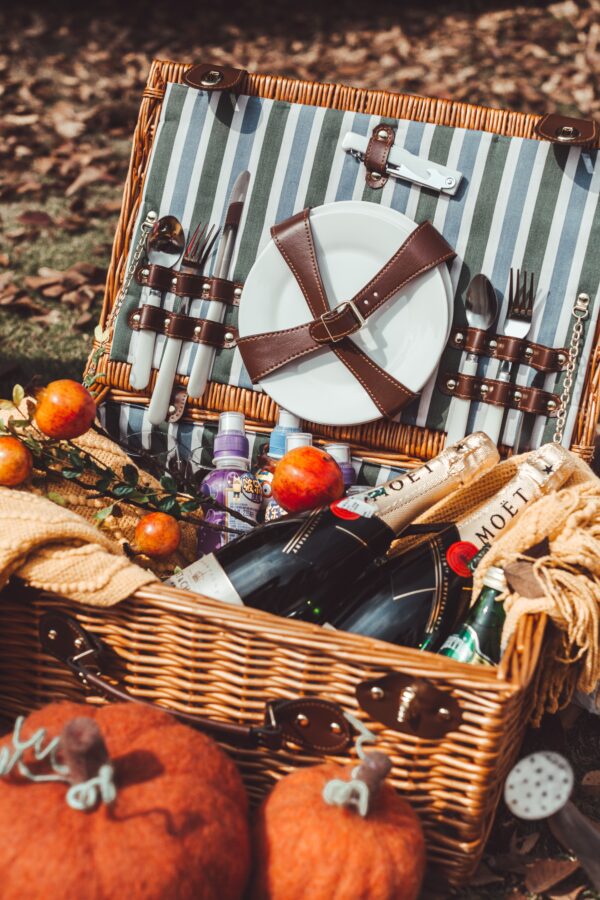 You'll need something to conveniently carry your supplies to and from your picnic destination. While a wicker hamper adds to the traditional picnic vibe, other options might be more practical. Insulated totes or bags keep cold things chilled and hot items warm. If you're heading to a more remote location, there are even backpacks designed especially for picnics. Many also include plates, cutlery, and even a designated spot for a wine bottle.
Other items that should be in your picnic essentials collection include a small cutting board, can opener, and a wine/bottle opener. These small but useful pieces prove their worth in the most unexpected moments.
Finally, don't forget about waste. Be sure to tuck a few garbage bags into your picnic essentials. This makes clean-up a breeze when you're ready to pack up and head home, especially if there isn't a garbage can available at your picnic site.
Picnic Extras
With the basics covered, you can start thinking about those things that will make your picnic even more comfortable. Throw pillows and cushions casually tossed on your blanket add an element of sophistication. They're also the ultimate spot to rest your head for that all-important afternoon nap.
Other items you might want to have on hand are a few folding chairs, especially for anyone with a bad back or other physical impairments. Likewise, a portable table is an inexpensive investment that offers many benefits, from providing an impromptu dining spot to elevating food containers away from pests.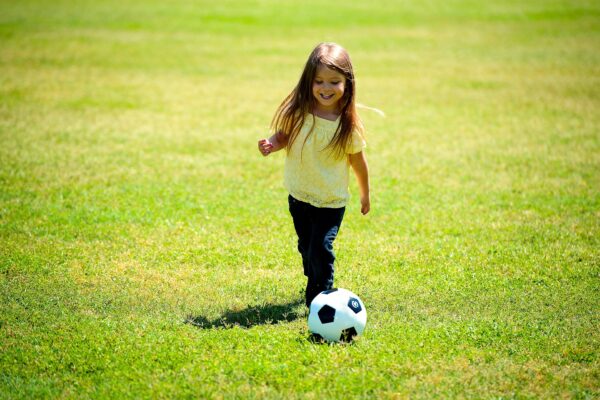 Speaking of pests, try this tried-and-true trick to keep them away from your tasty spread. Put a small, plastic container filled with water underneath each table leg. This impromptu moat keeps ants and other crawling pests from making their way up the table leg to your food.
Nothing goes better with a picnic than the camaraderie of games with family and friends. Don't forget to toss a sport ball and a few card games in your picnic supplies.
Transporting and Serving Food
The point of a picnic is fun, but it is also important to keep food safety in mind. Skipping the mayonnaise-based salads in favor of oil-based salads and spreads is one way to avoid heat-related food issues.
Of course, you may really want to make Grandma Joan's incredible potato salad recipe which happens to be heavy on the mayo. It is possible to safely include perishable items like this, so long as you keep these items properly cooled.
All chilled foods should be kept at 40F or colder. An ice-filled insulated cooler will do the trick. If you plan to make picnics a regular part of your summer routine, having two or more coolers of varying sizes is a great investment.
To maximize the chill factor in your cooler and be a picnic pro, be sure to follow a few simple tips:
Follow the 75/25 ratio – 75% food and 25% ice.
Pack the ice at the bottom of the cooler, layer the heaviest and most perishable food items on top of the ice, then fill the rest of the cooler with additional food.
Full coolers stay chilled longer, so select the right sized cooler for your needs. If you don't have a smaller cooler and your food doesn't take up all the open space, simply top off your cooler with additional ice to fill it to the top.
Ice cubes melt faster than bigger chunks of ice. In lieu of ice cubes, consider freezing water in empty jugs and placing those in your cooler to provide the cooling effect you need.
When it comes to serving your food, be sure to keep all food in the shade rather than full sun. If it is a very warm day, you can also keep your most perishable foods in the cooler and plate them from there.
Picking the Perfect Spot
The coolers are packed. The car is loaded. You've even managed to wrangle all the kids into their favorite seats. You're ready to hit the open road. The only thing left is to find the perfect spot for your picnic.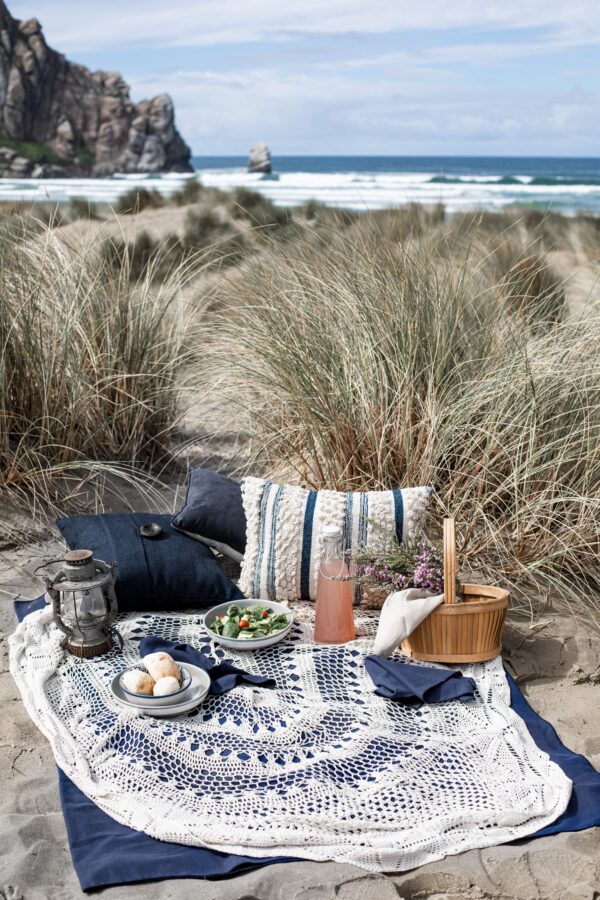 The great news is that almost anywhere is a great place to enjoy a leisurely meal in the great outdoors. All you need are the basics – scenery, shade, and space. Find a spot that offers these three simple things, and you're all set. Spread out your blanket and enjoy your picnic.