Peony, The King of Flowers
July 4, 2013 2:02 am Last Updated: July 18, 2015 5:19 pm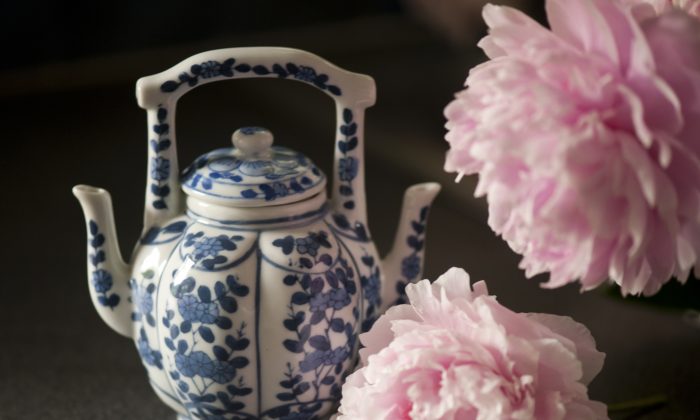 The alluring, sensual, and fragrant peony comes in several varieties and in just about every colour except blue. In China, the tree peony, which can grow to about 4 feet tall and live for up to 200 years, is known as the King of Flowers.
The white peony root was one of the first medicinal plants used in traditional oriental medicine. The root of the white and pink peony continues to hold a predominant place in healing.
The peony is among the top 50 medicinal herbs in use today, being prescribed to treat a wide range of conditions such as gout, osteoarthritis, respiratory illnesses, PMS, menstrual cramps, muscle cramps, atherosclerosis, and whooping cough.
Its popularity as a garden plant came about in China during the Song Dynasty (960–1127). The flower symbolized nobility, wealth, and flawless elegance. Native to Asia, southern Europe, and western North America, peony plants remain popular in gardens and for sale at markets.
The timeless peony has been depicted in poems, dances, and songs, as well as painted and drawn by master artists for centuries.
White, various pinks, and red peonies are also cherished today as a romantic flower, perfect for spring and summer weddings and for elegant floral arrangements.