The bond siblings share can be truly loving and special. Sometimes they might fight to their wits' end but no matter what they will always have each other's backs. This brother from the Philippines has been winning hearts by going above and beyond to make his sister's prom night a one to remember.
When Maverick Francisco Oyao, a college student from Zamboanga City, learned that his parents couldn't afford to rent a ball gown for his sister, Lu Asey, who wanted to attend her junior and senior prom, which was held on Feb. 14, 2020, he took it upon himself to find a solution. Unable to witness his sister being disappointed, he designed and created a winter ball gown from scratch.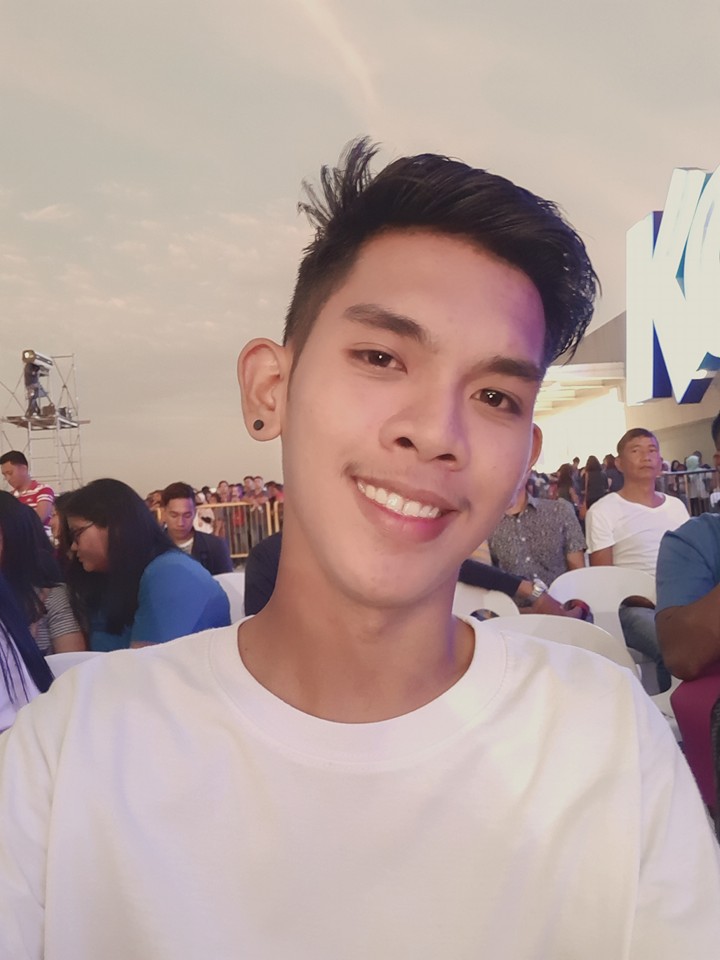 Detailing the creative process, which ultimately turned into a labor of love, Maverick shared on a Facebook post that he initially doubted if he could really make a gown for his sister and whether he would be able to complete it in time even if he could make the gown.
As he started to work on the dress, Maverick admitted he was nervous and didn't know where to begin. He then researched on Google and YouTube to find ball gown ideas, trying to garner inspiration from various designs, "especially Michael Cinco's Spring and Summer Collection."
Maverick later sketched his own design. Choosing the color of the outfit, Maverick revealed that he settled with blue and white, as the theme of the prom night was winter ball.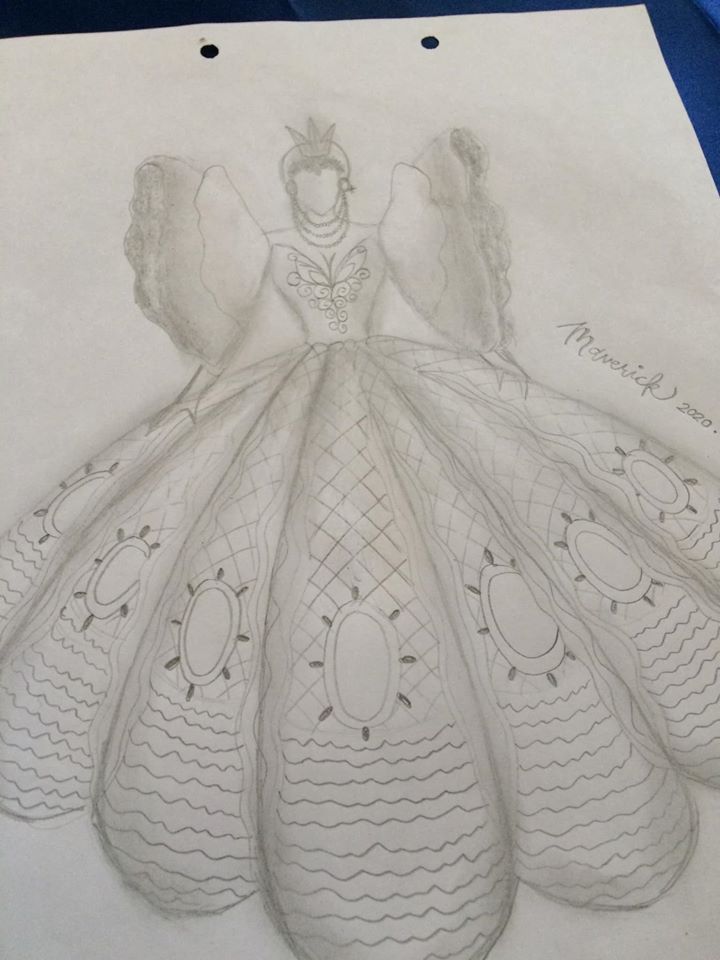 The student, who is studying for a bachelor of arts and culture, bought all the materials to design his sister's outfit from an affordable shop and admitted he received financial help from some generous people in the community.
As he started to work on this fashion-design project, Maverick solicited help from his mother to sew the gorgeous blue-and-white outfit on their manual sewing machine.
The stunning skirt was made with a royal-blue fabric and white satin ribbons, which were placed in a criss-cross design. To accentuate the look of the skirt, he added white plastic flowers with crystal beads.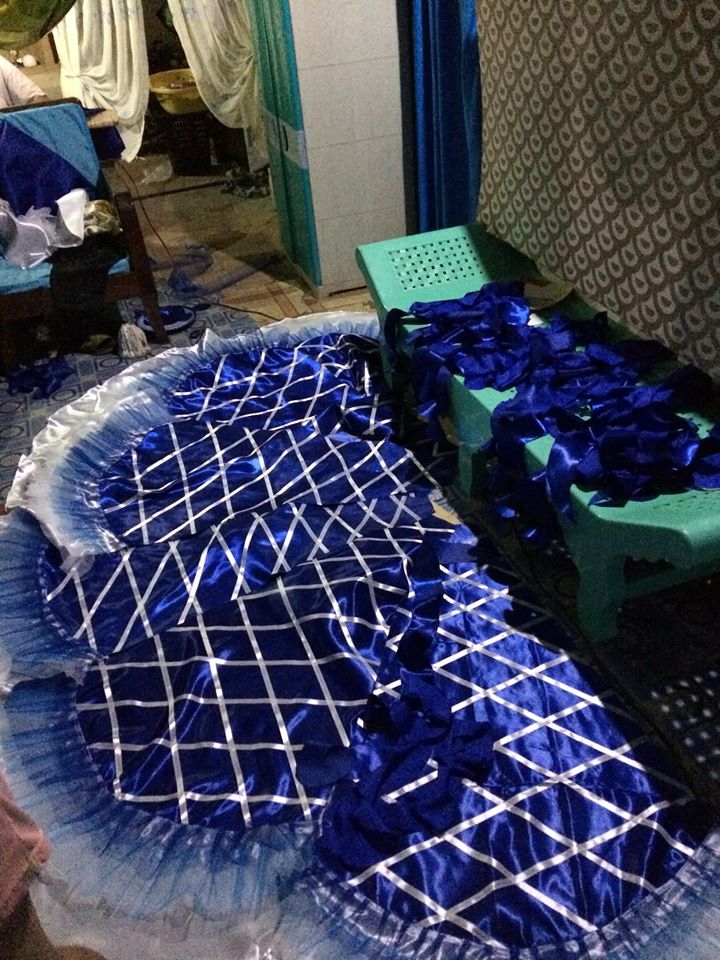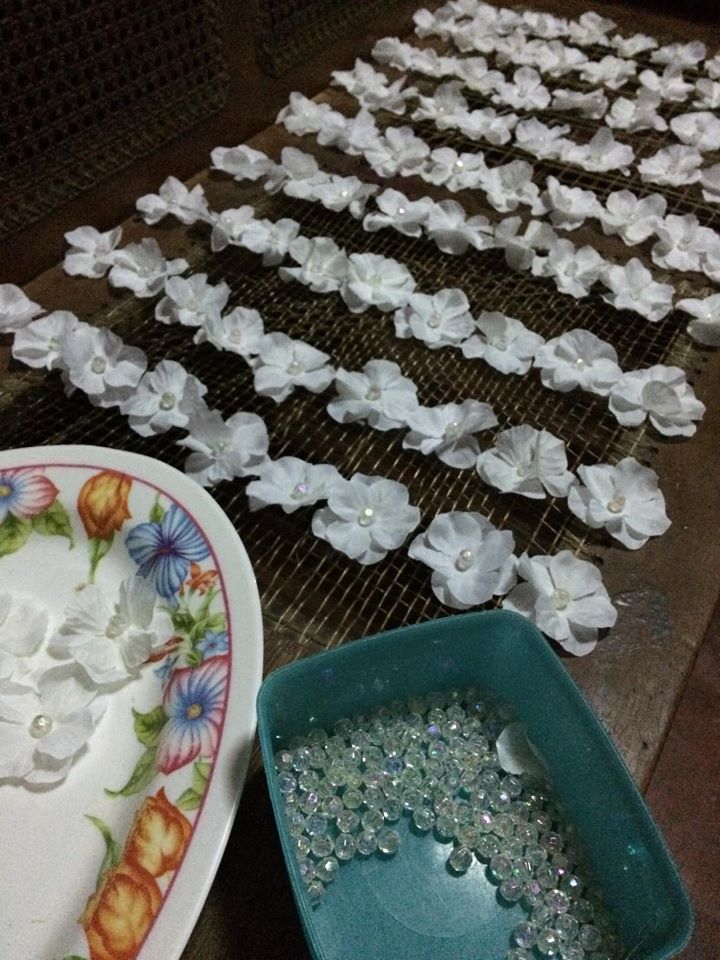 When it came to the bodice of the gown, Maverick used his creativity to the best and hand-painted it, giving it a beautiful ombré effect that blended perfectly with the skirt. To complete the ensemble, Maverick came up with dramatic butterfly sleeves.
To finish Lu Asey's dress in time, the loving brother worked hard and had many sleepless nights. In one of the posts, he wrote, "I remembered this was 1:00 am but just working for my sibling."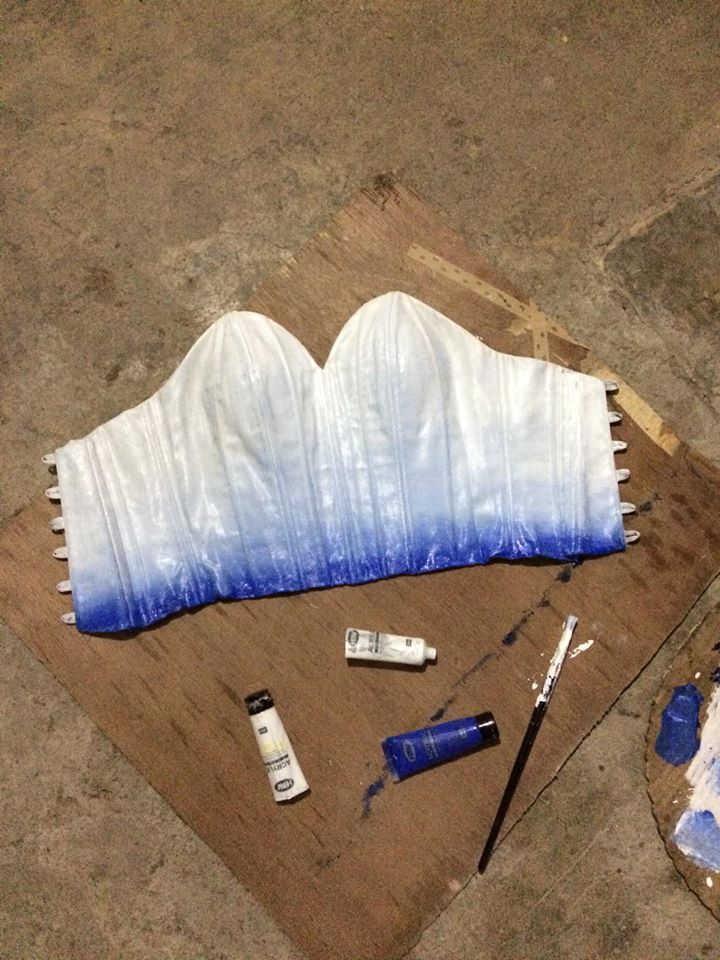 On the day of the prom, Lu Asey wore the gorgeous outfit looking like an absolute Disney princess. Maverick, who was glad to see his sister so happy, wrote that although she didn't win the best outfit, for him, "it was the best dress and the best because you were wearing it."
Unsurprisingly, Maverick's effort didn't go unnoticed. His Facebook post documenting the outfit, which took a week and a half to make, has amassed 93,000 reactions and 77,000 shares to date. Netizens who were touched with the love the siblings shared took to the comments section.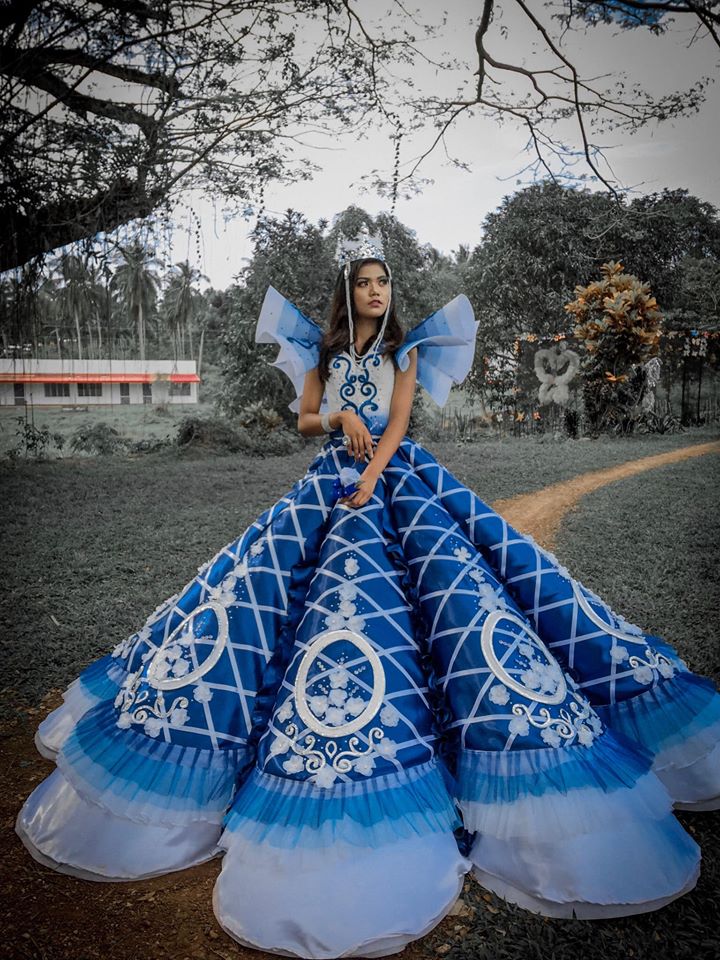 "Absolutely amazing, what a wonderful brother you are," wrote one social media user. "Your little sister looks beautiful in her special dress."
While another chimed in writing, "This is the most stunningly beautiful, intricate, take-my-breath away ball gown I've ever seen, not to mention a gift made of love."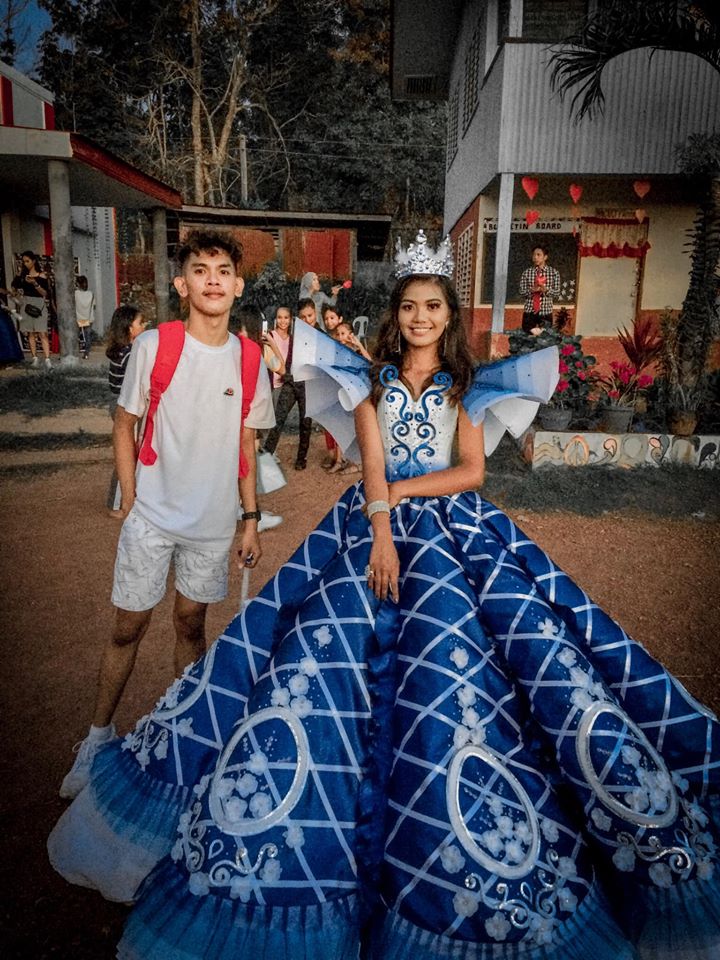 Maverick, who remains beyond grateful, responded to his viral fame, writing: "Thank you for appreciating my good deeds and thank you for listening and reading my story. I am so happy knowing that I have inspired many people."
Watch the video:
(Courtesy of Maverick Francisco Oyao)
We would love to hear your stories! You can share them with us at emg.inspired@epochtimes.nyc