A paralyzed puppy left abandoned at a park is finally getting the chance to find her feet, thanks to an animal rescue team and a dedicated physical therapist.
The pup that was "kept inside a small wire cage her whole life" was fortunately rescued by the Good Karma Pet Rescue team; they named her Goldie. The team said her road to recovery would be long.
The pup was malnourished, covered in sores, and was starved almost to the brink of death, the Fort Lauderdale, Florida-based organization said in a press release. Goldie also had a spine deformation and paralyzed hind legs from being locked in a small wire cage, and a mutilated tail owing to an amateur at-home amputation.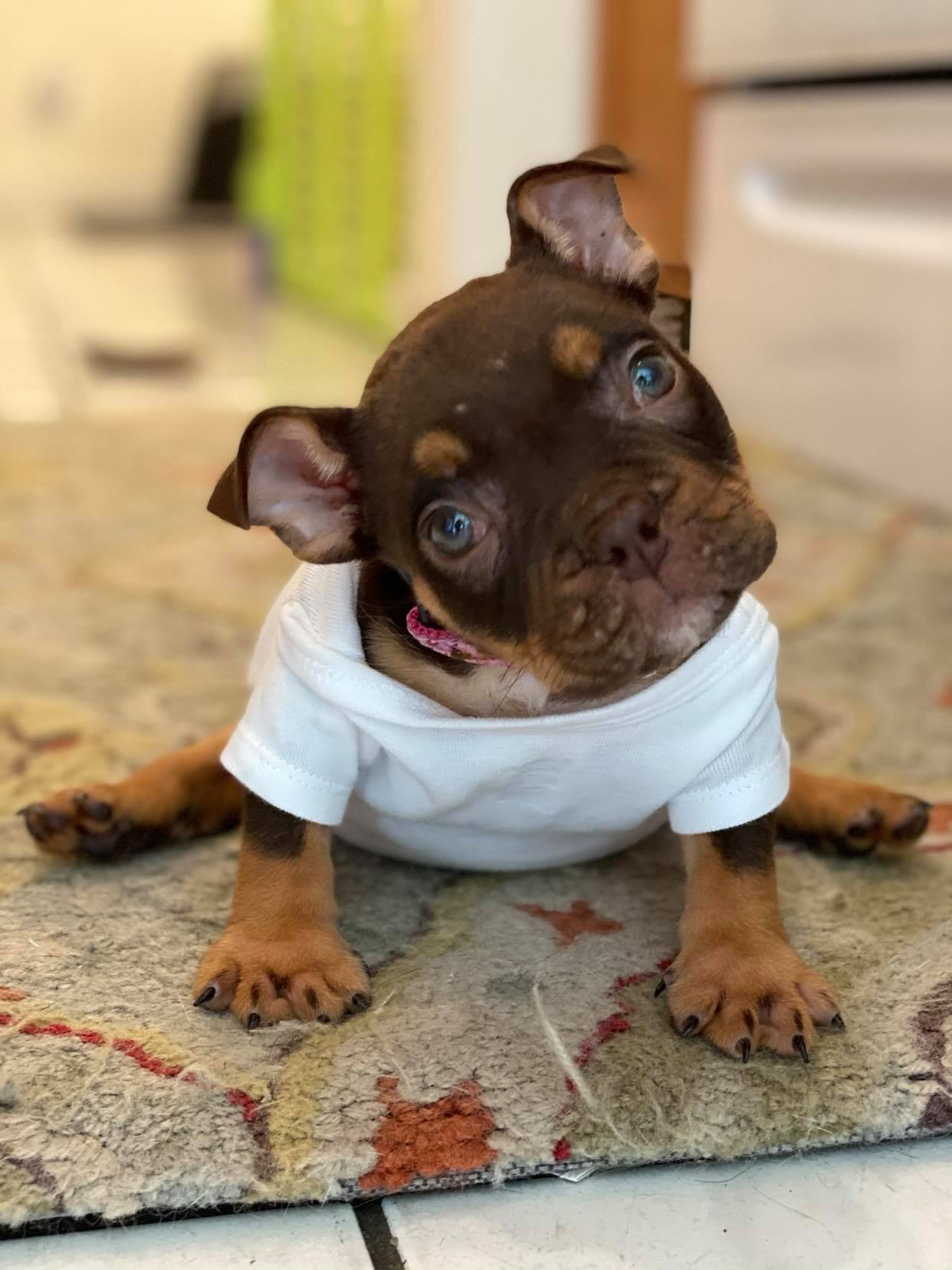 "Goldie's previous owners severely neglected her and nearly starved her to death," Good Karma Pet Rescue said in the statement.
Despite her ordeal, Goldie's sweet personality shone through and attracted the attention of physical therapists at Athletix Rehab and Recovery after her rescuers visited the rehabilitation center.
Although the rehab typically works with human patients, the team helped devise a treatment plan for the irresistible little "patient," Goldie.
(Courtesy of Good Karma Pet Rescue of South Florida)
"Goldie's veterinarians had never seen a case like it, and were limited in what help they could provide her," Good Karma volunteer Deven Soto said in the statement. "We weren't ready to give up."
Deerfield Beach therapist Kyle Krupa, who is taking care of the pup, said that Goldie is suffering from "tremendous loss of bone mineral density, muscle atrophy, and poor motor control of her hind legs."
"Once her hind legs are strong enough we can start encouraging her to walk more frequently with proper form," Kyle said.
Good Karma said that it is Krupa's first time working on such a "tiny patient." He modified techniques that he usually uses on humans to "fit Goldie's needs, including swim therapy and guided exercises."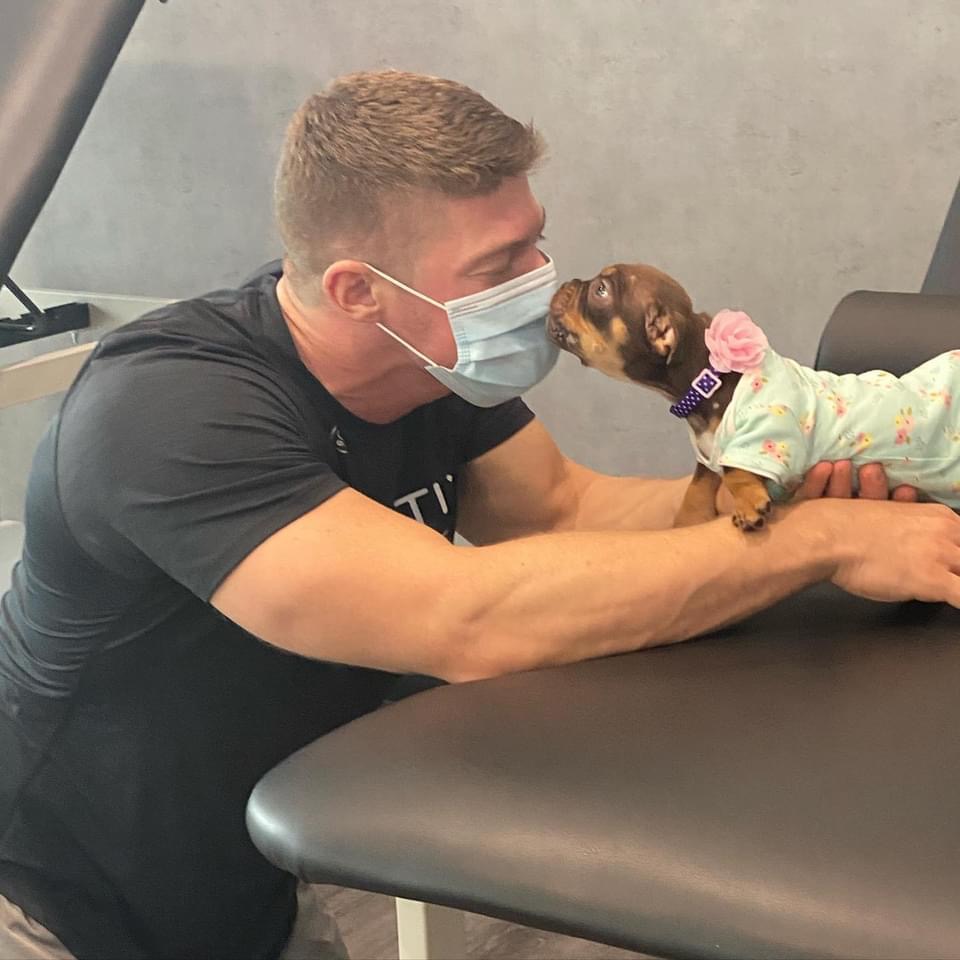 Currently, Goldie is being fostered by one of Good Karma Pet Rescue's volunteers, April Lowe, who is also a patient of Athletix Rehab and Recovery, the statement noted.
Sharing video of Goldie's progress on Facebook, Good Karma Pet Rescue called the little pup a "superstar."
"This girl has such an amazing story—from backyard breeder to being abandoned in a park and then rescued by a Good Samaritan who brought her to us," Good Karma wrote.
"She is improving every day with the help of her foster mama, April and physical therapist, Kyle."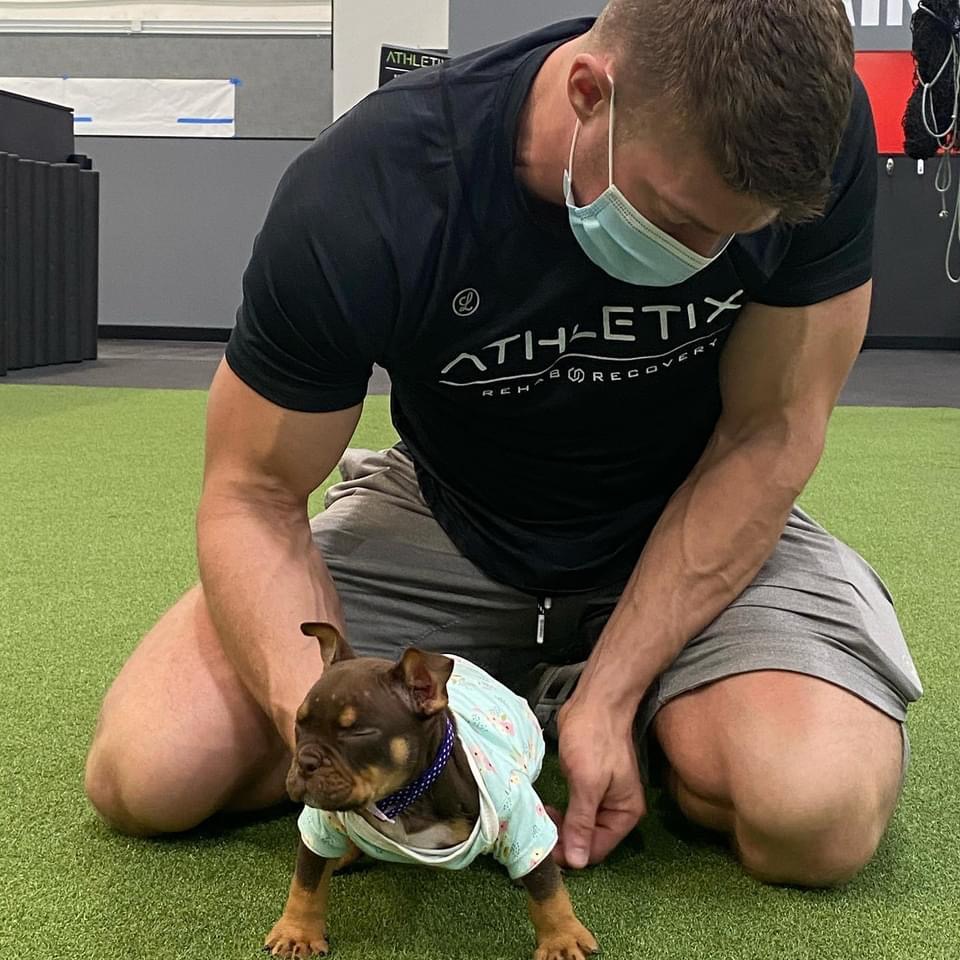 While Goldie has a long recovery ahead, her team feels confident that she will make it.
The team said in another social media update that Goldie's foster has reported that her health is "improving but only time will tell."
"Goldie's care is ongoing. We want to make sure we're doing everything possible to help Goldie live her best life," the team said.
Louise Bevan has contributed to this report.
We would love to hear your stories! You can share them with us at emg.inspired@epochtimes.nyc