In Europe, the time around the turn of the 20th century was a period of splendor and innovation. The global catastrophe of the First World War was not even anticipated.
Culinary innovation was enormous and impacted the upper class in all of Europe's capitals. It was the time when French chef Auguste Escoffier created spectacular recipes and truly put a new accent on cooking. His culinary canvas was the celebrated Ritz Hotel in London, which he opened in 1906 along with Swiss hotelier César Ritz. The Ritz hotel was the first where the kitchen was organized in line with the now almost standard brigade de cuisine, or brigade system, that brought order to kitchens and sped up service.
Escoffier created well over 2,000 recipes that are used to this day. These recipes are impressive in their simplicity, contrary to what so many consider to be complicated French cooking.
At that time, Escoffier's recipes were copied all over Europe, often modified to local tastes. One such recipe is for turbot, a prized European flatfish, from the royal court of Portugal during the rule of King Carlos I and his wife, Queen Amélie.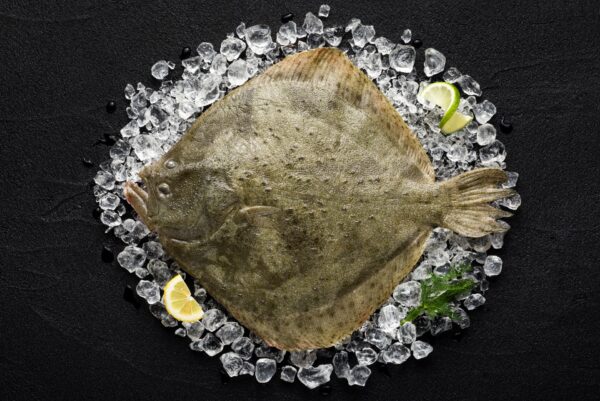 I first discovered this recipe while doing research on the Portuguese royal family. I became curious when visiting the royal summer palace in Vila Viçosa, in the Alentejo region of Portugal. The palace kitchen is equipped with about a thousand copper pots and pans, weighing nearly 2 1/2 tons.
King Carlos, while an effective ruler, loved superb food—his enormous belly is indicative. He was also given to preparing elegant watercolor menus of his dinners.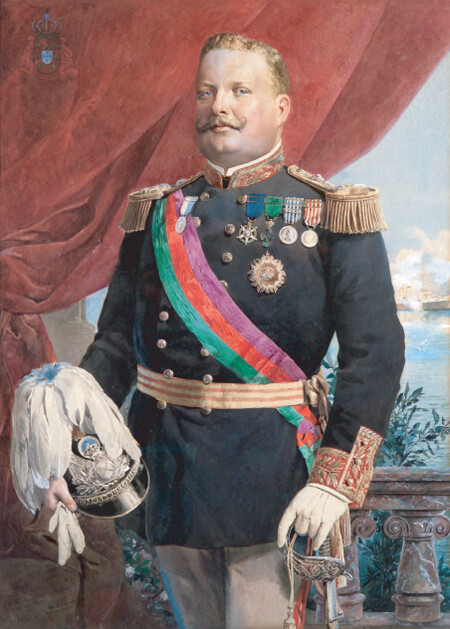 Turbot has been highly sought after for centuries, prized for its firm, bright white flesh and meaty taste. Marie-Antoine Carême, the father of French haute cuisine, called it "the prince of the seas." While expensive, turbot can be purchased in most fish markets, though it may have to be ordered. If none is available, flounder can be a substitute.
Another special ingredient is grains of paradise, an aromatic spice found by Portuguese explorers in West Africa, an area often referred to as the Pepper Coast. It has been imported into Portugal since 1469. The spice is not pepper, but is somewhat similar in taste, combining a citrusy sweetness with the pungency of black peppercorns. In the United States, grains of paradise are most easily acquired online. They can also be substituted with regular black peppercorns.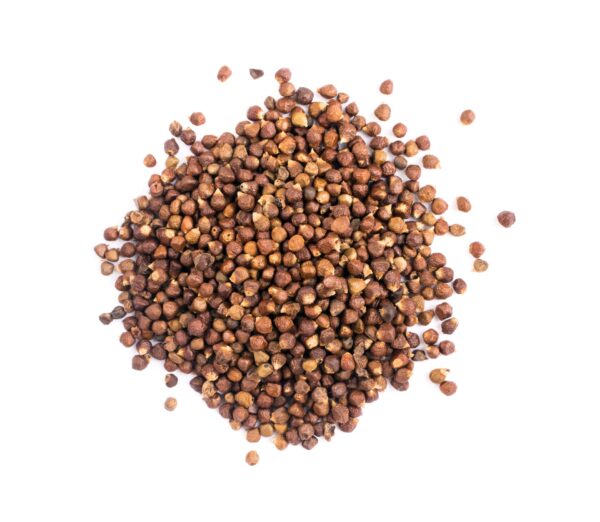 Here, turbot filets are seasoned with crushed grains of paradise, pan-seared until the skin is golden and crisp, and plated with a buttery carrot purée. The dish is simple to prepare, yet festive enough for a royal feast.
Turbot With a Portuguese Accent
Serves 4
For the Purée of Carrots
1 pound carrots
1/2 stick unsalted butter
For the Turbot
2 1/2 pounds turbot filets, skin-on
1 tablespoon olive oil
Salt to taste
1 teaspoon grains of paradise, ground-up or crushed in a mortar
1 tablespoon butter
3 chive stems, chopped, for garnish
For the Purée of Carrots
Use a vegetable peeler to clean the outside of the carrots, then chop them into small pieces.
Bring a pot of water to boil and boil the carrots until very soft. In a small saucepan, melt the butter.
Combine the cooked carrots and melted butter in a blender and blend until smooth. Transfer the purée to a pot and set aside, to reheat when the fish is done.
For the Turbot
Wash the fish filets, divide into four equal pieces, and pat dry.
In a non-stick frying pan over medium heat, add 1 tablespoon of olive oil. Once the oil is hot, season the turbot filets on both sides with salt and ground grains of paradise and add to the pan, skin-side down. Cook until the skin is golden and crisp, approximately 3 minutes.
Flip the filets and add 1 tablespoon of butter to the pan, allowing it to foam. Spoon the foaming butter over the fish and remove the pan from the heat. Leave the filets in the pan to finish cooking through from the residual heat, about 4 minutes.
Meanwhile, reheat the carrot purée and divide among 4 serving plates. Plate the fish and decorate with chopped chives. Serve with vegetables and other garnishes of your choice.
Agostino von Hassell is based in New York. In addition to corporate consulting, he also writes about food and military and political histories. He recently co-authored "Caesar's Great Success: Sustaining the Roman Army on Campaign." See also the book's Facebook page, Julius Caesar's Recipes, and his website, AgostinoVonHassell.com