Owner of Environmental Consulting Company Treats Family to Shen Yun
April 7, 2009 12:02 pm Last Updated: October 1, 2015 9:56 pm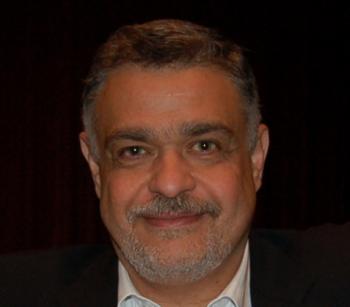 <!– @page { size: 21cm 29.7cm; margin: 2cm } P { margin-bottom: 0.21
VANCOUVER, British Columbia—The Shen Yun Performing Arts thrilled audiences once again at Vancouver's Queen Elizabeth Theatre on Monday night.
The Epoch Times spoke with Mr. Hesham and his family about the show. Mr. Hesham, founder of a company that specializes in environmental consulting and software development, had high praise for Shen Yun.
"Excellent show, excellent, really nice. Good to know about the culture. … It's beautiful. I liked it all. I liked the stories and I liked the way it flows."
He was particularly touched by the opportunity Shen Yun allows its Chinese audience to reconnect with their ancient heritage.
"It's good for people to know about their culture, so I'm sure the Chinese would be happy to see [the traditional dance and culture] from their homeland."
Mr. Hesham's wife and daughter also attended the show. Her first time seeing Shen Yun, Mrs. Hesham enjoyed the show but was particularly captivated by the erhu, a traditional two-stringed Chinese instrument with a mournful yet melodic tone.
"I liked the [erhu], it was very beautiful. For me it was the first experience. It was very interesting … very nice."
The Hesham's daughter felt Shen Yun taught her about ancient Chinese legends. She was surprised that the story of Mulan [Mulan Joins the Battle] in the show was so different than the Disney version she had seen.
"My favorite part was Mulan, I really liked that one. … It is better [than the Disney version], because it's more traditional, and it actually has the real legend of Mulan. I thought it was very nice, and all the dances and colors were absolutely beautiful," she said.
The Epoch Times is a proud sponsor of the Shen Yun Performing Arts 2009 World Tour. For more information please visit ShenYunPerformingArts.org