'40+ Without Plastic Surgery or Botox'
Photo exhibition celebrates women who haven't tried to 'solve' the problem of aging with surgery
September 25, 2013 5:48 pm Last Updated: September 26, 2013 5:28 pm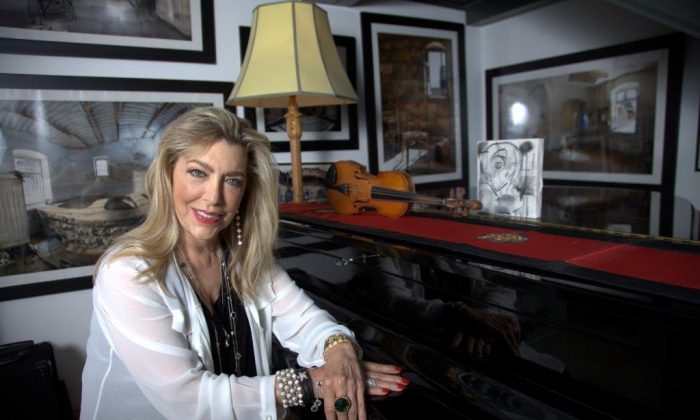 "40+ Without Plastic Surgery or Botox" is a photo exhibition by Yaira Yasmin comprised of 18 portraits of Israeli women from all walks of life—some famous, some not.
What links these women together is that none has succumb to the beauty industry's attempts to have women defy the aging process and "improve" themselves through plastic surgery or Botox. In an era where women are still overwhelmingly evaluated by external appearance, for many women, advancing age is an "obstacle" or "condition" to treat.
The exhibition seeks to juxtapose the look of models with women whom the beauty industry describes using phrases like "natural beauty" or "real women."
Yasmin says she wants to show the contradiction between the industry standard woman and the reality for these women—a reality defined by internal harmony, confidence, joy, and personal acceptance.
The women were photographed either in their natural surroundings or next to the Tel Aviv Museum of Art as the sun was setting, to evaluate the relationship between their natural look, mature appearance, and their feminine expression.
Photojournalism
Yasmin is an Israeli-born veteran journalist and photojournalist. She began her career at the weekly magazine "This World," and has since worked for a variety of magazines, and several national newspapers including Ma'ariv, Yediyot Aharonot, Globus, and Epoch Times.
During the summer of 2011, she traveled to Egypt, mainly to collect material on one of her current projects, a biopic about her late mother, Pnina Zaltzman, a world-renowned pianist and an Israel Prize laureate. While researching her mother's legacy, Yasmin found herself braving the streets with a camera, witnessing and documenting the aftermath of the Arab Spring in Egypt. Yasmin developed a strong bond with the local people, their struggle, determination, and hopes.
Shortly after returning to Israel, the first tents were pitched on Rothschild Boulevard in Tel Aviv by young Israelis protesting soaring housing costs. Within days, scores of other tent camps sprang up across the country, a movement that evoked the largest social protest in the history of Israel.
Yasmin's recently published a book, "Protest, The Album," which features photographs taken in Israel during the summer of 2011, depicting the struggle for social justice, and the daily life of people from all walks of life.
"40+ Without Plastic Surgery or Botox" is debuting at Tel Aviv at Zaritsky Artists House and runs through to October 5, 2013, before touring to other venues worldwide.