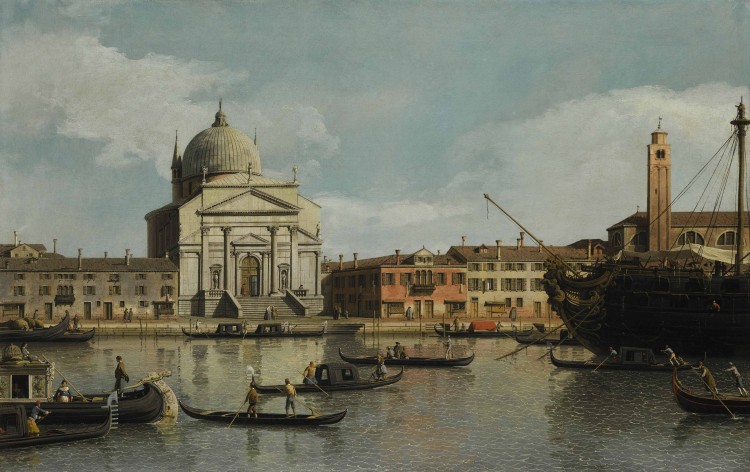 NEW YORK—Strong prices were achieved at old master sales last week, totaling over $120 million, but some over-estimated works were left cold as recession-weary collectors played their cards carefully.
For Christie's, 16 out of 59 works were left unsold, including a highlight, Hans Memling's "The Virgin Nursing the Christ Child." This work was estimated to sell for up to $8 million but failed to sell at all.
Sotheby's results were strong at $73 million, with the old master paintings bringing in the bulk of it. Other categories included drawings, sculptures, and 19th century paintings.
Several good-quality Italian Renaissance works led the Sotheby's sales, each achieving over $4 million, and a number of quality works brought in well over their estimates, boosting the total results.
Sotheby's top lot was "A View of the Churches of the Redentore and San Giacomo," by Canaletto, which sold for just under $5.7 million, on the low end of its pre-sale estimate range.
Christie's sales consisted of fewer categories than Sotheby's and totaled $51.8 million.
The top price for the week, $5.9 million, was Christie's Venetian-school painting "The Arrival of Henry III at the Villa Contarini," by Giambattista Tiepolo, whose value was enhanced by an interesting provenance. The painting was confiscated from Paris by the Nazis during World War II and later returned to Paris by the Western Allied Forces.
This is a record price for the artist but still fell within its estimate. Two Dutch-school pictures sold for well above expectations.