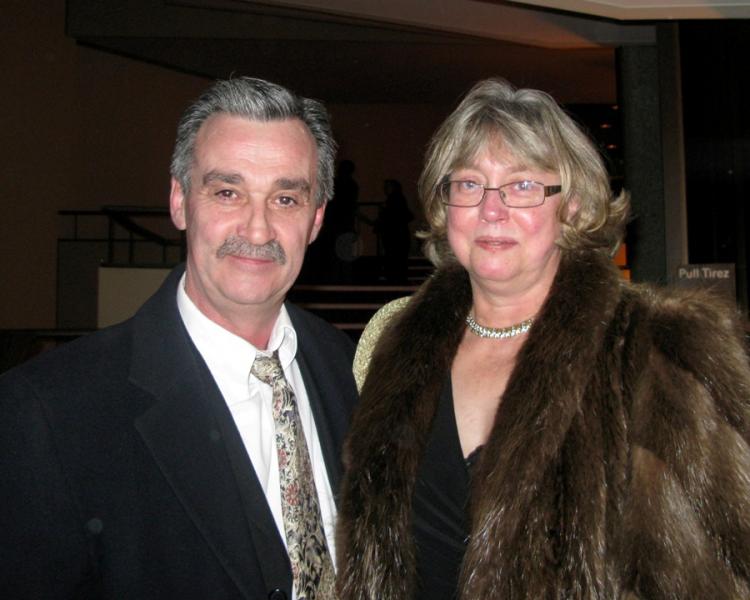 OTTAWA—The divine beauty of ancient Chinese culture shone at Ottawa's National Arts Centre tonight as the premier Divine Performing Arts (DPA) played before a packed audience on the first night in Canada.
"We absolutely love it," said Mr. McCullough at the show's intermission. He and his wife, co-owners of a consulting business in nearby Cornwall, Ontario, attended the opening night performance.
Mr. McCullough liked the combination of the dancing and colour on stage. "Beautiful, colourful, talented," he described the show.
Not only was he impressed by the visual splendour, but also the cultural and historical meaning behind the performances.
One of the dance segments told of the modern-day persecution against practitioners of Falun Gong, a spiritual discipline rooted in ancient Chinese traditions.
"I find I am understanding more of the history and maybe part of the persecution they went through, but they bring it forward in a positive manner," said Mr. McCullough.
He also noted that Chinese and Western history are completely different. "No comparison, but nice to appreciate the opposite," he said.
Mr. Kroes, an Ottawa consultant in business and research, also appreciated the cultural aspects of the show. "We have been friends with many Chinese people over the last 30 years, so anything that can relate to them, we try to find out a little bit more," he said.
The National Arts Centre is Ottawa's premier performance venue. Divine Performing Arts will play for two more days in Ottawa before moving on to Waterloo and Toronto.
The Epoch Times is a proud sponsor of the Divine Performing Arts. or more information, please see DivinePerformingArts.org