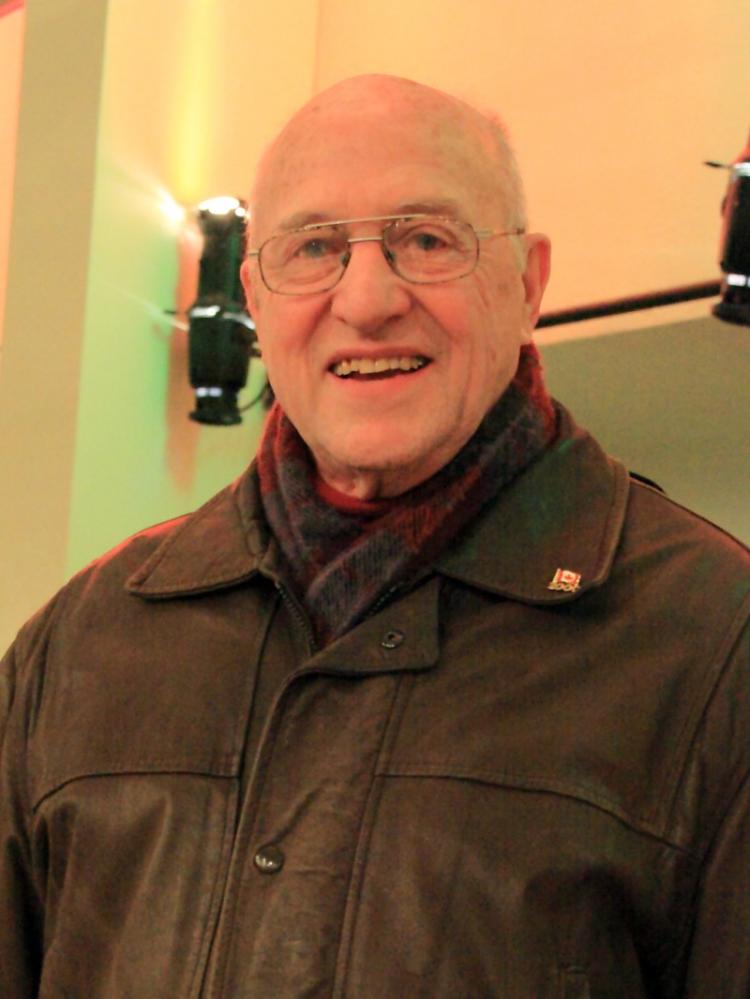 OTTAWA—Mr. Hellam is a tenor who sang opera all his life, so he was particularly interested when tenor Hong Ming took the stage at Sunday afternoon's Divine Performing Arts show in Ottawa.
"That nice 'tope' that he took was just beautiful," said Mr. Hellam.
Although he no longer sings opera, Mr. Hellam still sings and writes music and lyrics, mostly based on inspirational and cultural themes.
He and Mrs. Hellam both greatly enjoyed the show.
"We were really blown away. I don't know what other expression to use—the colours, the mobility, and the beauty of the whole thing," said Mr. Hellam.
"Each episode told a different story, and the stories were so realistic. … It's something like going to an opera in a foreign language. If it's sung properly, you can still understand the story.
"You could feel the meaning in the voice when they were cuddling a particular note, or resonating on a higher note, or whatever it might have been. You could really feel that."
The show features a unique combination of Western and Chinese music and instruments. Mr. Hellam said he loves Oriental music. "There's something elegant about it. And to be able to mix it with Western music—it's very good."
The program segment that stood out for him was the dance about a young Falun Gong practitioner who was persecuted to death ["Heaven Awaits Us Despite Persecution"]. "Then he went up to heaven afterwards. I think that was very explicit, extremely explicit."
"I believe in heaven, and I do know that we will go there one day if we're good, using that expression. That particular one really stuck with me."
Noting, "In China they can't have the freedom that we have here in Canada," he said. "That shouldn't be, because we believe in freedom of religion."
The Divine Performing Arts 2009 World Tour sold out several of its shows in Ottawa and earned standing ovations at every performance. The show will now continue on to Waterloo for two performances on January 6 and 7 before moving on to Toronto where it will play from January 8 to 14t.
The Epoch Times is a proud sponsor of the Divine Performing Arts 2009 World Tour.
For more information visit divineperformingarts.org