Carolyn Sproule was 4 years old when she saw "The Sound of Music" and promptly decided she was going to be a singer. She started taking piano lessons, and by age 5, she was already singing and accompanying herself on the piano. Her dream was to sing musical theatre.
A few years passed and she started taking voice lessons. At 13, her teacher suggested she learn to sing classical music. She went home after the lesson, put on her mother's opera album, and listened to the great soprano Maria Callas singing "Casta Diva," the stirring aria from Bellini's opera "Norma." Something in Callas's voice resonated with the young teen deeply, and after listening and re-listening to the song for two hours she knew her journey had changed.
"I think that was really the moment when I fell in love with opera," Sproule said. "I've never looked back from that moment. I never thought about musical theatre again."
She went on to pursue opera studies in high school, followed by studies at the Juilliard School in New York and Rice University in Houston. After joining the Young Artists program at the Houston Grand Opera, she got her big break with a contract at the Metropolitan Opera (MET) in New York.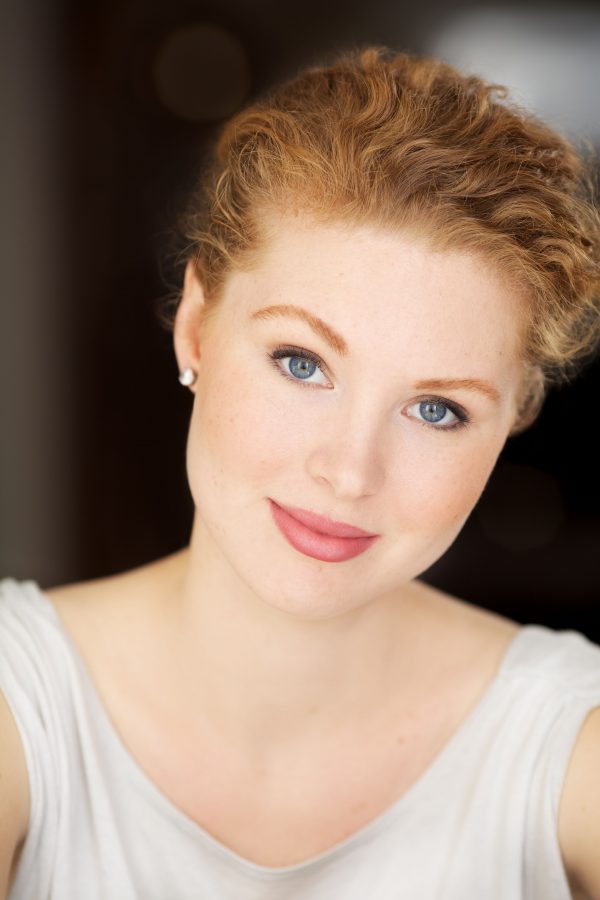 The Montreal-born mezzo-soprano has since performed on several renowned stages, including with the Canadian Opera Company (COC),  San Francisco Opera and Opéra de Montréal. This spring, she is in Toronto for the COC's production of Verdi's "Otello" where she sings the small yet important role of Emilia, the wife of the opera's villain Iago.
The tragedy of 'Otello'
Based on Shakespeare's "Othello," Verdi's operatic adaptation premiered in 1887 in Milan with a libretto by Aigo Boito under the Italian name "Otello."
The work met with instant success. With its dramatic score and tragic story, "Otello" has since become a mainstay in the opera world, known for its intensely dramatic music, as well as its emotional and technical demands on the performers.
The plot follows Shakespeare's tale of jealousy and revenge. Iago, an officer, is upset that his superior, Otello, the governor of Cyprus, has given the coveted position of navy captain to Cassio, another officer. He swears revenge on Otello and begins to plant suspicion in his mind that his beloved wife Desdemona is having an affair with Cassio. Taking advantage of the governor's personal insecurities and jealous tendencies, Iago manipulates him with disastrous consequences.
Emilia, Iago's wife and Desdemona's personal attendant, has a chance to witness part of her husband's machinations. However, she is too afraid of him to warn Desdemona. By the time she eventually speaks up, it is too late.
"It is a very emotional thing to be in this situation of conflict and fear, but not be able to speak or do anything. It's disconcerting," said Sproule.
The feeling of helplessness is particularly strong, and Sproule said this feeling lingers in her for a minute after she leaves the stage.
"It's a very different character than who I am," she said.
By the end of the opera, Emilia confronts Iago and reveals his manipulative actions. "We see her strong and stand up to him, which is really exciting," said Sproule.
Nonetheless, it is too late to save Desdemona and Otello who have fallen victim to the plot.
"If she had stood up to him earlier and told everyone her suspicions it would have been a different ending," she said.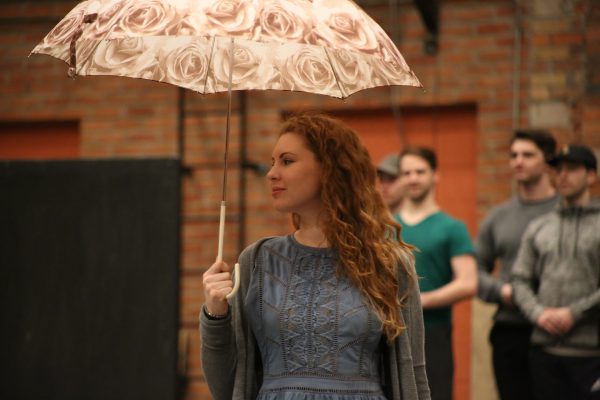 Opera, a unique art form
For Sproule, a big part of opera's appeal is the raw communicative power of the voice, which can touch a person deeply.
"It's so different and so special. I think there's something so vulnerable and powerful about the human voice communicating in this way. It's just such a unique art form and experience," she said.
Sproule added that she finds the emotional honesty and visceral quality of opera to be particularly important in today's modern age.
"For me to be a performer in this [opera] world … is very cathartic and a wonderful way to live."
The Canadian Opera Company's production of "Otello," runs until May 21 at the Four Seasons Centre for the Arts. For more information visit: www.coc.ca