Opera, Ballet, and the Philharmonic Open Fall Season
September 18, 2013 9:41 am Last Updated: September 18, 2013 10:37 am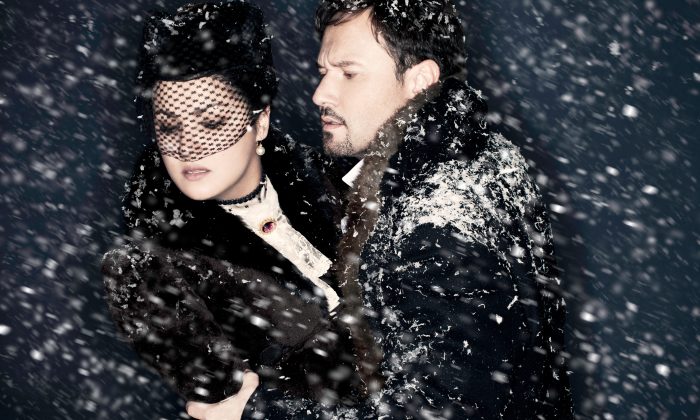 NEW YORK—This September, three of New York's most prominent entertainment houses will embark on their 2013–2014 seasons. The New York City Ballet (NYCB), Metropolitan Opera of New York, and New York Philharmonic have series of exciting performances lined up that are bound to keep fans busy for the next few months. 
New York City Ballet
NYCB is opening its fall 2013 season with a formal Gala evening that will celebrate the two worlds of ballet and fashion. The Gala is chaired by Manhattan-based actress Sarah Jessica Parker, who is a member of the NYCB board of directors. 
Parker contributed to the idea of marrying fashion and dance when she was the chairman for last year's NYCB Fall Gala, which celebrated legendary couturier Valentino Garavani. 
Ballet performances by renowned choreographers are scheduled for the Gala evening, including works from Benjamin Millepied, Justin Peck, and Angelin Preljocaj. The costumes for the pieces are custom designed by leading fashion gurus in the industry, including Prabal Gurung, Iris van Herpen, and Olivier Theyskens. 
This fall, the NYCB has all their classics, such as "The Nutcracker," "A Midsummer Night's Dream," and "Swan Lake." Some contemporary pieces are also on the schedule, including "Jeu de Cartes" and the colorful "Carnival of the Animals." 

New York Philharmonic
New York's Philharmonic also opens its doors for a special black-tie event. The Gala concert scheduled for Sept. 25 will feature Yo-Yo Ma on the cello and Glenn Dicterow on the violin as well as other artists, all conducted by Alan Gilbert. The concert will be filmed to broadcast on "Live From Lincoln Center."
To celebrate the Philharmonic's 172nd season, the Empire State Building will be lit red, the color of the Philharmonic. 
The Philharmonic's featured artist-in-residence this year is Yefim Bronfman, who is lauded for his piano renditions worldwide. He will host a number of performances this fall, but join with the Philharmonic's conductor Alan Gilbert next summer for three weeks to perform all five of Beethoven's Piano Concertos.

The Met Opera
The Metropolitan Opera of New York will kick off its 2013 fall season on Sept. 23 by introducing Tchaikovsky's romantic tragedy "Eugene Onegin," directed by Deborah Warner. 
The performance will be screened at Times Square and Lincoln Center's Josie Robertson Plaza. Since 2006, Met's Opening Night performances have been screened at the two locations free of charge. 
Anna Netrebko will star as lead heroine Tatiana in the tragedy. Although Netrebko debuted at the company in 2002 as the lead in "War and Peace," this fall she will be the first soprano in Met history to star in three consecutive opening night performances, the other two being "L'Elisir d'Amore" last year and "Anna Bolena" the year prior. 
"Die Fledermaus" will return for the New Year's Eve Gala at the Met, and Shostakovich's comedic opera "The Nose" will also run for four weeks this fall.