If you had visited British Columbia's Okanagan Valley in a previous century, you would've done so for two main draws: beaches and peaches. But today, visiting this quiet, verdant region awards travelers with another sensory pleasure, entirely thanks to vineyards that were planted as the 1900s rolled toward the dawn of the 21st century.
Because of millennia spent beneath a glacier, the soil in the Okanagan Valley is richly primed for grape-growing and wine-making. As the primordial mass of ice retreated bit by bit, it left in its wake varied sub-regions, each with distinct soil and climate conditions, resulting in a range of grape varietals.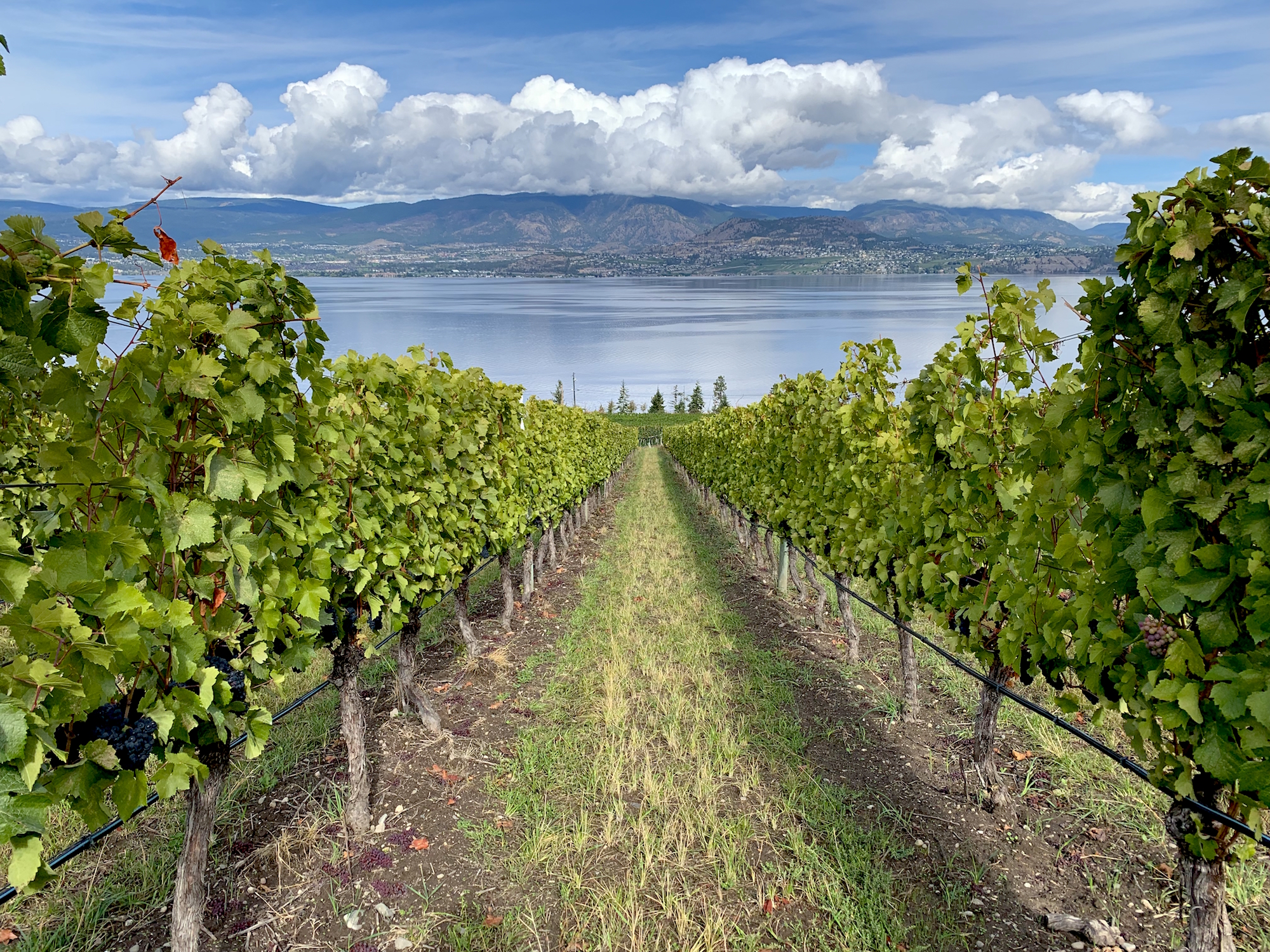 The wine world's word for these growing conditions is borrowed from French: "terroir" translates to "sense of place" and encapsulates all the aspects of a vineyard that express themselves in wine—its climate, soil, wind, rain, sun, and so on. And what makes the Okanagan Valley distinctive in terms of terroir is that it's perched between the 49th and 50th parallel north, on the very northern cusp of the fruiting zone: the latitudinal boundary where grapes can grow and wine can be made.
In short, wines from the Okanagan Valley—still a largely unfamiliar region on the world wine map, producing bottles that only get distributed within Canada—don't taste like wines from anywhere else in the world.
"Great wine is an expression of where it comes from," Graham Nordin, general manager of CedarCreek Estate Winery, explained to me. "This is a beautiful, pristine, rugged area with the opportunity to make wines that are fresh, pure, and really representative of where they come from. Lakes, mountains, hills at the edge of viticulture—that's what we're trying to capture here at this site."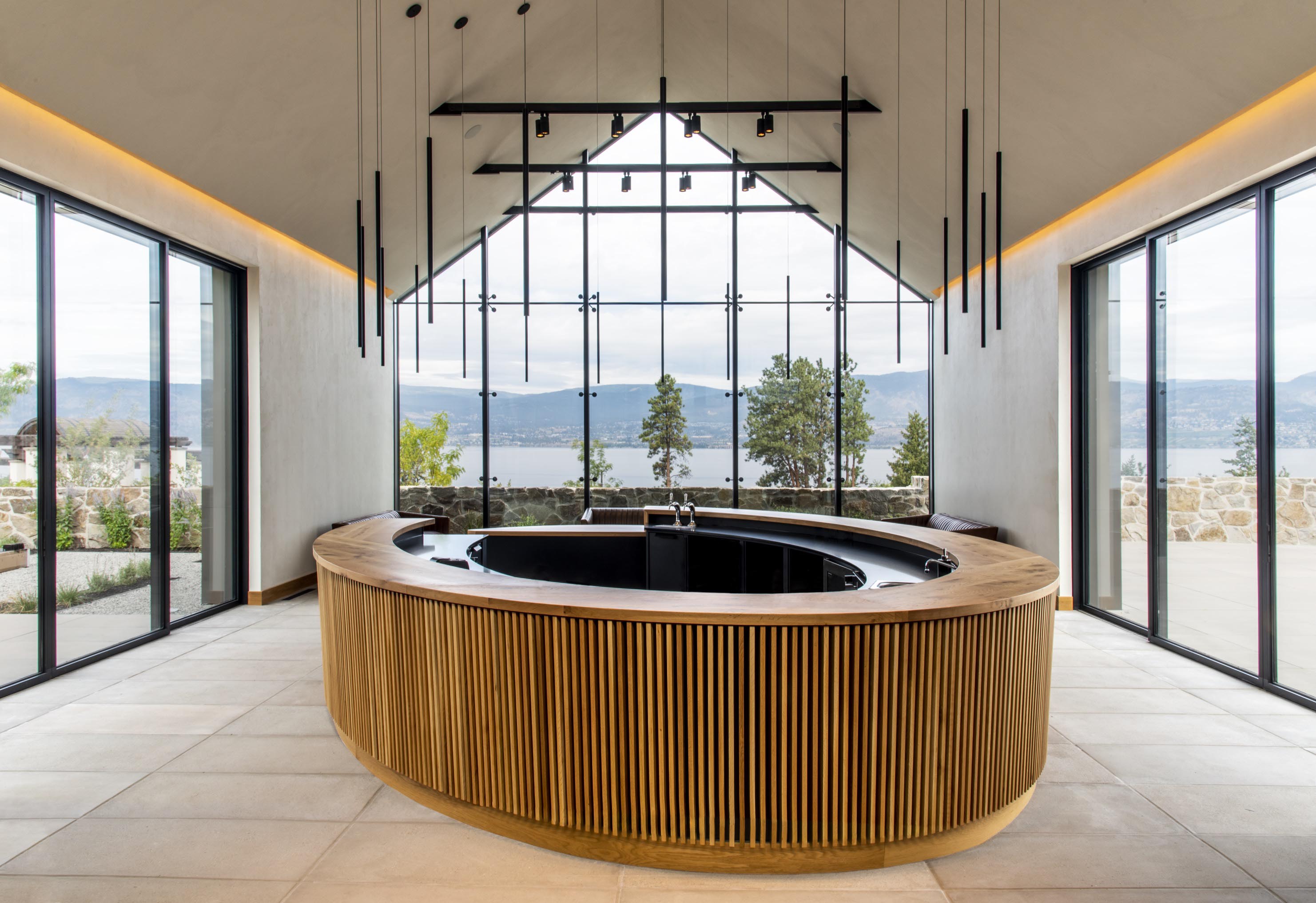 There are 200-plus vineyards and around 120 wineries peppered across the Okanagan Valley, but the von Mandl family of wineries stands out in its mission to further the region's renown. Varying makers, wines, and philosophies run the gamut across the family's wineries, and while each plays a role in telling the story of the Okanagan Valley, none tell the whole story alone.
What's more, different expressions of the same wines can emerge from one single vineyard. CedarCreek Estate Winery, for example, sports the five-block, 50-acre Home Block Vineyard with both rich, dense soil (perfect for riesling) and finer sands (ideal for chardonnay), representing what would have been underwater and the top of the glacier's "water line," respectively. At siltier zones, higher up with less water, vines have to struggle harder to dig down and find water, and grape bunches emerge smaller. 
Even separated by a few hundred feet, grapes can taste totally different. (Pro tip: visit Okanagan around harvest time in September if you want the opportunity to snack on juicy grapes plucked fresh from the vine.) A CedarCreek Estate Block 1 pinot is a different experience from a Block 4 or Block 5 pinot, and enthusiasts are quick to pick favorites.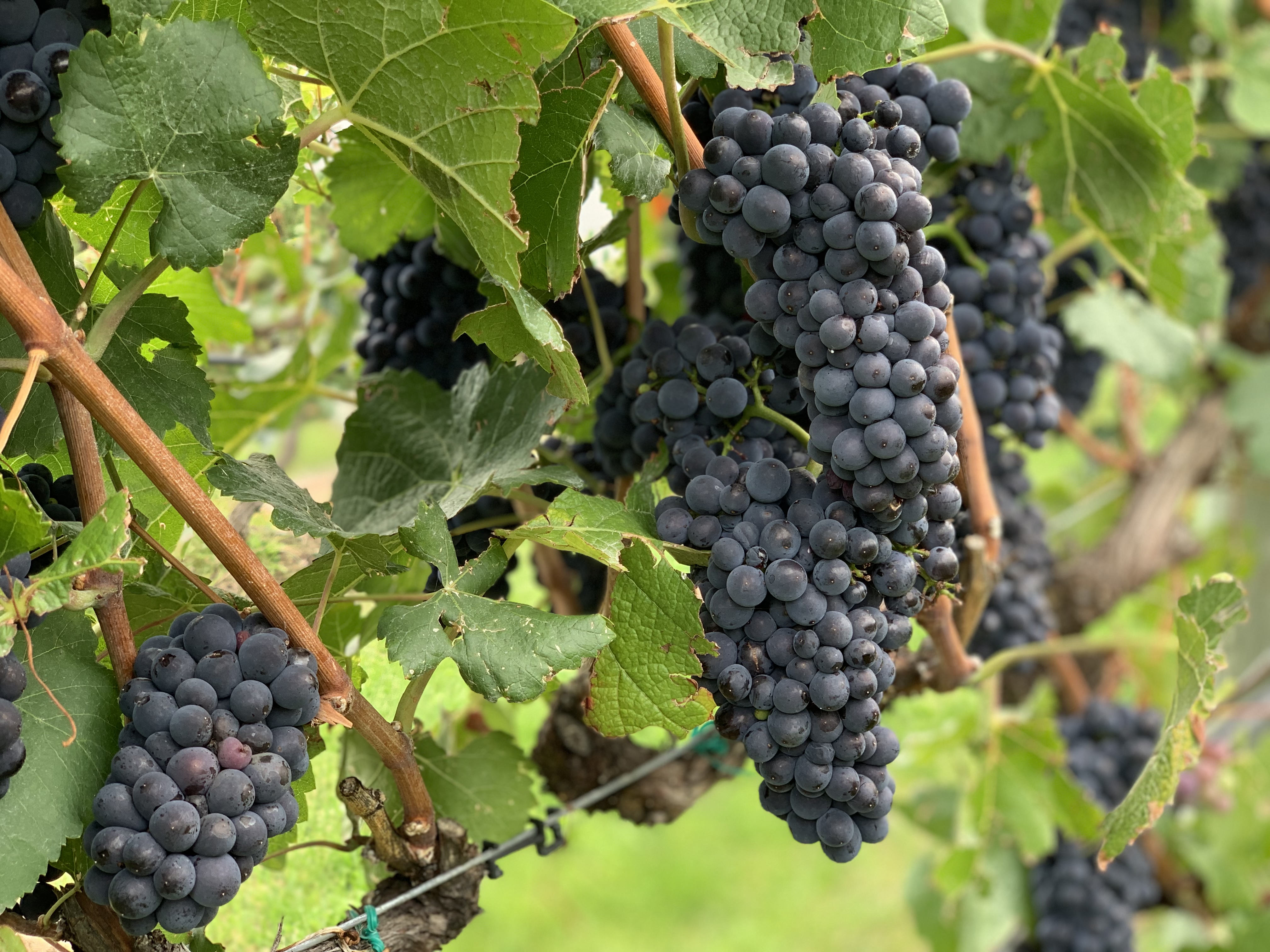 What doesn't vary under the von Mandl umbrella of wineries, however, is that tastings are served in universal Gabriel-Glas, crafted by French artist René Gabriel in his quest to find the perfect glass for all wine, whether white or red. "The glass becomes invisible," a sommelier explained.
A few days are needed if you want a comprehensive taste of the Okanagan Valley. No two wineries are the same, differing not only in flavor but in form. Where CedarCreek Estate Winery offers a homey, organic farm-style experience, especially paired with a fresh meal from onsite Home Block restaurant, next door, Tom Kundig-designed Martin's Lane Winery resembles a dimly lit lair, like someone's own personal Batcave.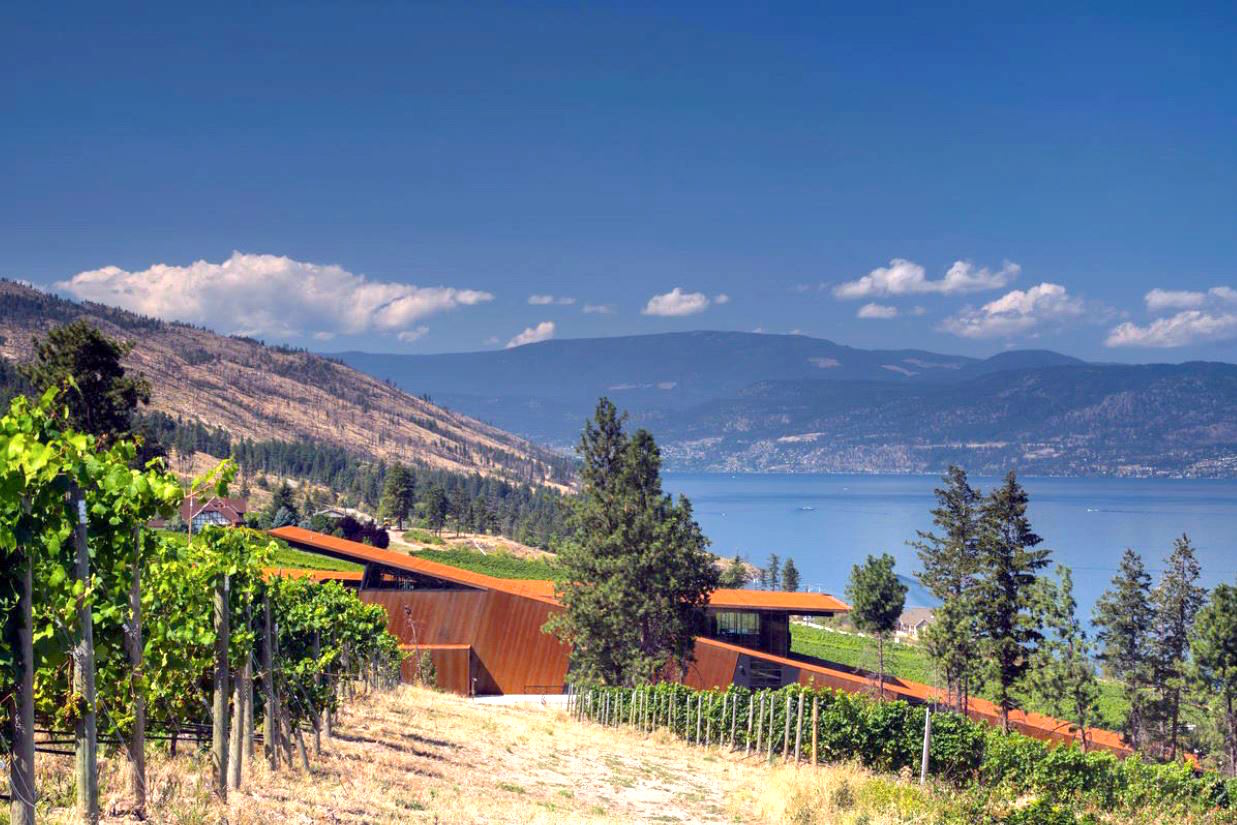 Martin's Lane accepts visitors on an invitation-only basis, yet its winemaking approach doesn't venture beyond the traditional, relying on a mix of digital and analog with a gravity-flow design running throughout, as well as ample negative space. With just two workers onsite to create a mere two varietals, riesling and pinot noir, the massive winery opts for minimal interruption— the goal is "respecting the fruit by not doing much to it," I'm told. 
Words that come to mind in my attempts to describe this winery: dark, mysterious, somber, surreal, and eminently modern—an undeniably reverent approach to wine. Still, despite (or perhaps due to) its eerie tone, Martin's Lane Winery attracts the likes of the prime minister of Canada, who has dined there, and just a week before our visit, the winery sold $25,000 worth of wine to one group.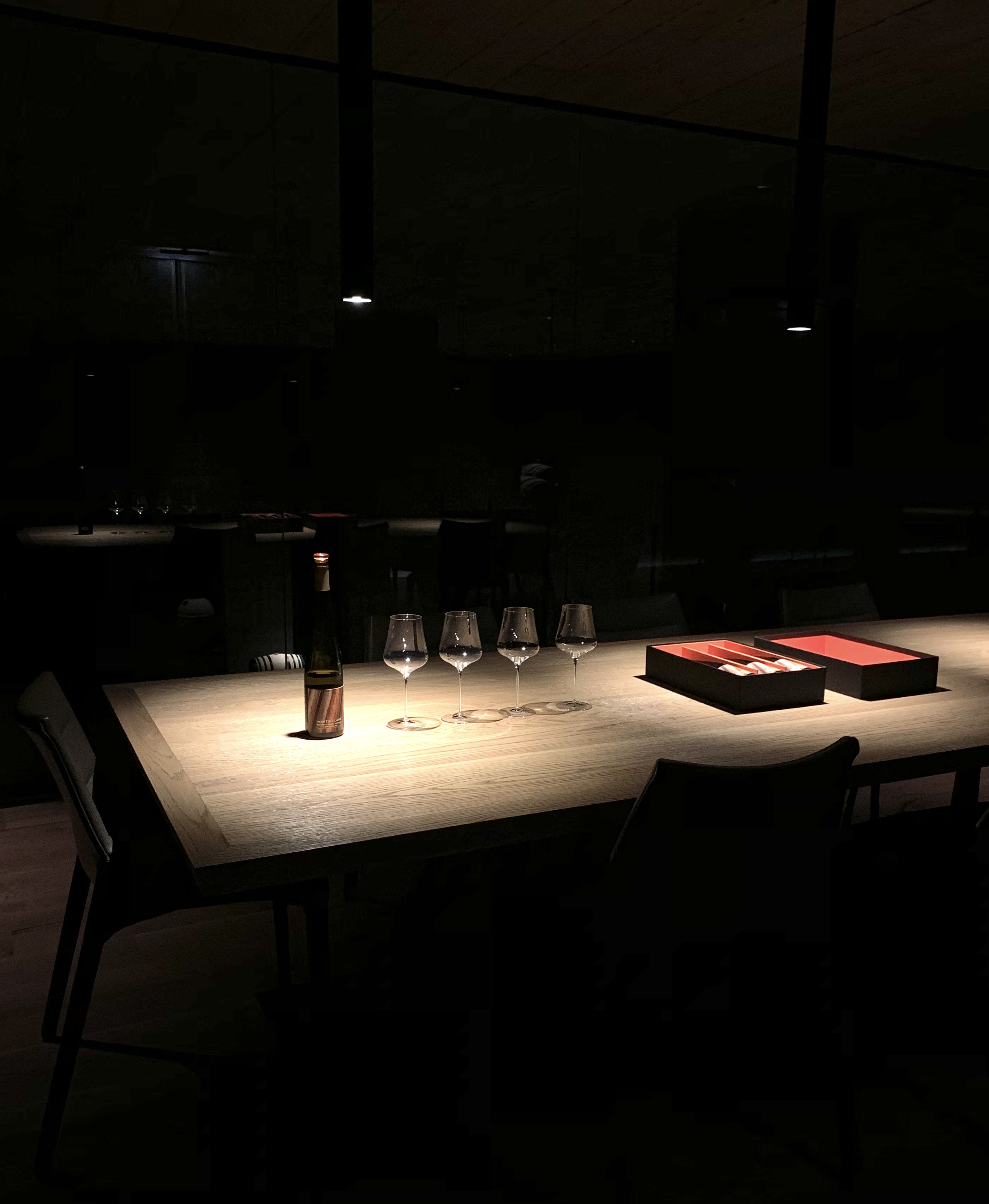 And perched on a hillside and boasting stunning architecture, complete with a fortress-like entry and 12-story bell tower, Mission Hill Family Estate, another member of the von Mandl family of wineries, welcomed the Duke and Duchess of Cambridge in 2016.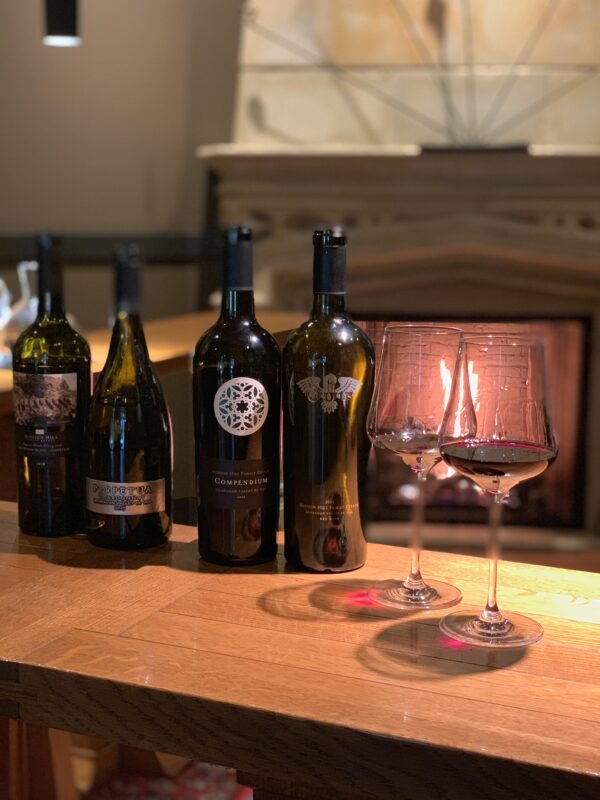 Mission Hill Family Estate, which feels a bit like visiting a cathedral or perhaps a monastery, celebrates Anthony von Mandl's European heritage and was the first winery in the family (and fifth in the Okanagan Valley). Its terroir is, again, unique: the vineyards lie in a rainshadow east of the mountains, resulting in a climate that's slightly warmer and drier—and wines to please other palates entirely.
At Okanagan Spirits Craft Distillery, the primary appeal is Laird of Fintry Single Malt Whisky. Highly sought after and in-demand, the whisky is only available for purchase for a short stretch of each year—and even then, only by luck.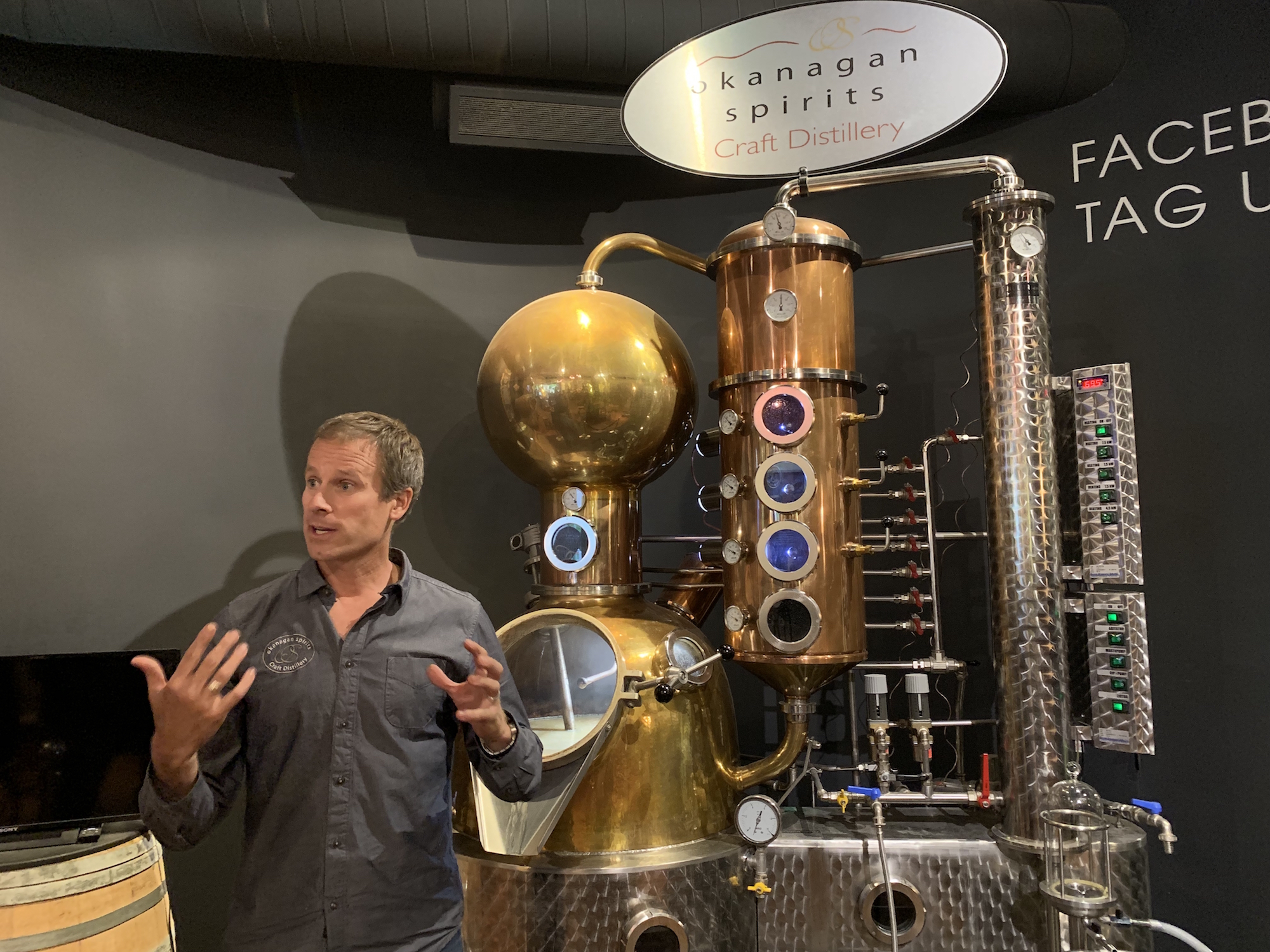 "Every release of our Laird of Fintry creates such demand that thousands of whisky fans enter the Laird Lottery hoping to win the opportunity to buy a bottle of the coveted whisky," the distillery explains on its site. 
The homegrown farm-to-flask whisky, with its notes of toasted oak, plum, raisins, and caramel, is produced in small batches from 100 percent British Columbian malted barley by the oldest craft distillery in Canada's westernmost province—yet another flavor in the region's savory sipping profile.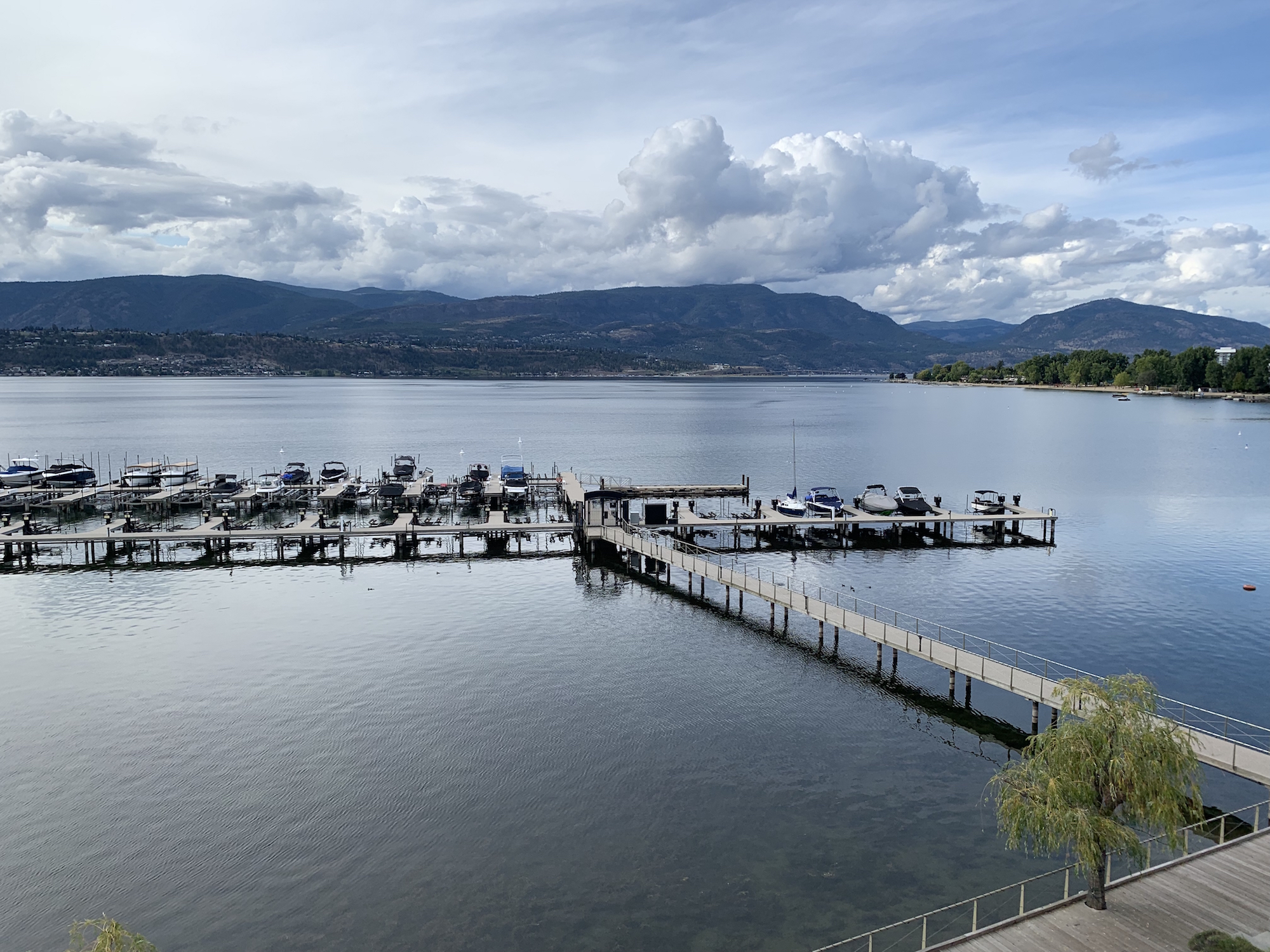 Skye Sherman is a freelance travel writer based in West Palm Beach, Fla. She covers news, transit, and international destinations for a variety of outlets. You can follow her adventures on Instagram and Twitter @skyesherman