The owners of an Ohio butcher shop have been found guilty of multiple counts of food stamp fraud in a scheme that prosecutors said cheated the government out of about $3.4 million.
Jurors in a federal court in Dayton found Michael and Amanda Busch guilty on Friday, June 21, on 25 charges that include wire fraud and conspiracy to steal government funds, the Cincinnati Enquirer reported.
According to charging documents filed at the U.S. District Court, Southern District of Ohio in June 2018, the couple owned and operated a meat and poultry retail food store in Cincinnati called Busch's Country Corner. They were accused of running a racket between April 2010 and May 2018, where they allegedly traded cash for food stamp benefits through the Supplemental Nutrition Assistance Program (SNAP).
Federal investigators cited in the report said that out of the 195,000 SNAP transactions made at the store over eight years, two-thirds of them were fraudulent.
The husband-and-wife team behind Busch's Country Corner spent eight years stealing from the government. https://t.co/J8ieuC8O0B

— WCPO (@WCPO) June 21, 2019
A typical fraudulent SNAP transaction might involve someone using an electronic benefits card to get cash instead of food, while the business takes a hefty cut of the transaction.
"Millions of households rely on the $64 billion Supplemental Nutrition Assistance Program, formerly known as food stamps, to buy food," says the Government Accountability Office (GAO) in a 2019 report on food stamp fraud. "But some stores are defrauding the program by 'selling' cash instead of food. For example, a store might give a person $50 in exchange for $100 in benefits—then pocket the difference."
The GAO report found that criminals engaged in what it calls "retailer trafficking" were responsible for trafficking at least $1 billion per year in food stamp benefits between 2012 and 2014, with taxpayers bearing the brunt of the fraud.
Grand jury indicts Busch's Country Corner owner, brother, in food stamp fraud https://t.co/sAXVMyBgZV pic.twitter.com/Oj4mTuwz4x

— WCPO (@WCPO) June 13, 2018
More alarming still, while GAO cites Food and Nutrition Service (FNS) reports in the $1 billion of annual trafficked benefits, the agency believes the figures are understated and could be as high as $4.7 billion each year.
"The real rate of fraud … is undoubtedly much higher," said Government Accountability Institute (GAI) President Peter Schweizer in a statement to The Epoch Times. "Pinning down a definitive total is difficult, but it's safe to say that it's well into the billions."
GAI, a conservative nonprofit think-tank, located in Tallahassee, Florida, is not related to GAO, which is a government agency headed by the Comptroller General, appointed by the President for a 15-year term.
While food stamps overseers officially reported a mere 1.5 percent fraud rate in the SNAP program, Schweizer told the Epoch Times last year in interviews with GAI staff, SNAP fraud investigators believed the real fraud rate "ranged from 20-30 percent."
The think-tank said in a report headlined "EBTerrorism: How Fraud-Riddled Snap Funds Terrorism, Fails at Enforcement, Wastes Taxpayer Money" (pdf) that the FNS "has hidden systemic fraud and allowed large-scale waste and abuse to go unabated for years."
In 2017, 12 store owners were indicted in Florida for siphoning $20 million from the SNAP program—the biggest bust in its history.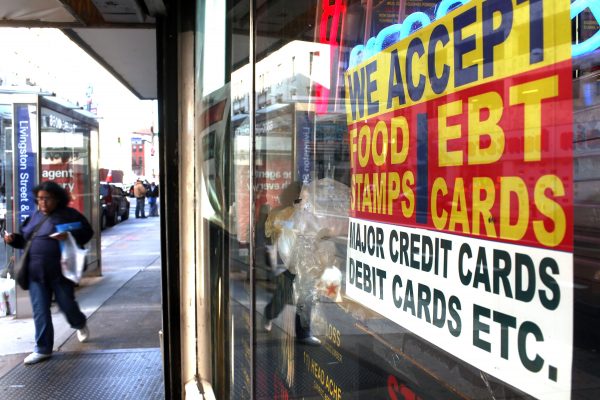 "You can go into just about any one of these corner stores and sell your food stamps for 50 percent of the value," a small store owner in Philadelphia, who stopped accepting SNAP, told WTXF in 2017. "If 10 people come in here with a SNAP card, eight of them want to sell me their food stamps the other two want to use them."
Father and Son Indicted for $2.7 Million Food Stamp Fraud
The incident recalls the case of two Ohio men who were indicted on Jan. 22 for an alleged $2.7 million food stamp fraud scheme.
According to the U.S. Attorney's Office for the Northern District of Ohio, the men were accused of operating a highly lucrative food stamp trafficking fraud ring for six years.
In all, the duo are accused of processing $2.7 million in fraudulent benefits from 2010 to 2016 at Amin Salem's seven Cleveland-area gas stations.
Amin M. Salem, 59, and his son Mohamed Salem, 32, were both indicted on one count of conspiracy to launder money and one count of engaging in real estate transactions using laundered food stamp proceeds.
Money from the illegal SNAP transactions and meat sales were deposited into gas station banks accounts and forwarded to separate accounts controlled directly by the Salems.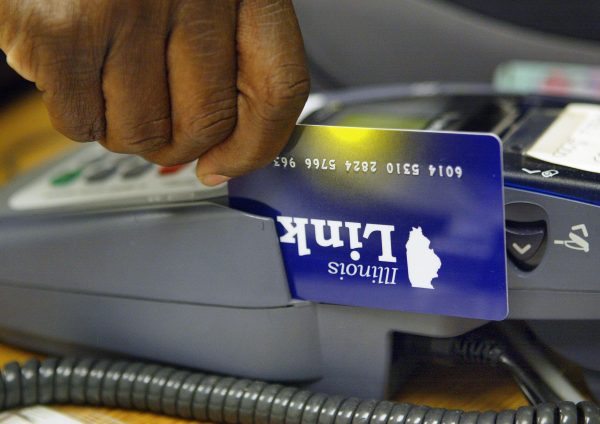 "This father and son duo engaged in various illegalities to include stealing from every taxpaying citizen by engaging in food stamp fraud, a program designed to help those in need," said Robert E. Hughes, FBI acting special agent.
U.S. Attorney Justin Herdman said Amin Salem will "be held accountable for years of disregarding our nation's laws and flouting the rules to enrich himself."