A promise made, a promise kept. An obese daughter promised her late father she would watch her health, and she did.
Transforming herself from a massive weight of 330 pounds (approx. 150 kg) to 144 pounds (approx. 65 kg), Brittany Cook lost more than 180 pounds (approx. 82 kg) within four years and has even won two powerlifting competitions.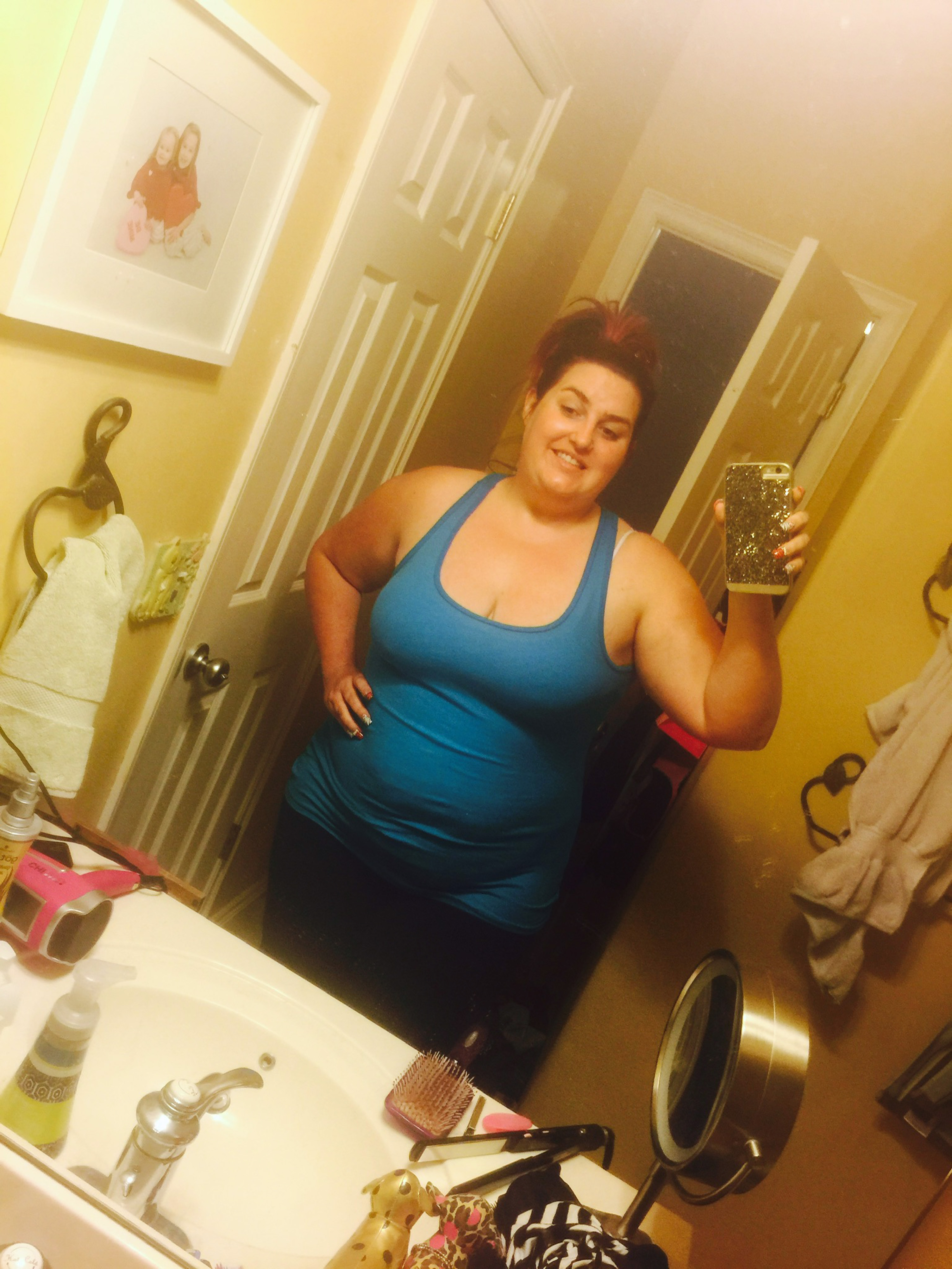 Struggling With Obesity
Cook, an accountant in Oklahoma, liked fast food. For 10 years, she feasted on fried chicken, burgers, and other fast food, according to Caters News.
She could easily finish 2,500-calorie meals. "My mom was concerned about my portions because they were huge and bigger than what most men would eat," Cook said.
Cook's weight ballooned until she found it difficult to breathe while just tying her shoelaces. Her parents were worried. Her mother wanted her to reduce the amount she ate, and her father, a "Viking of a man," was concerned about her health as Cook was "dangerously unfit."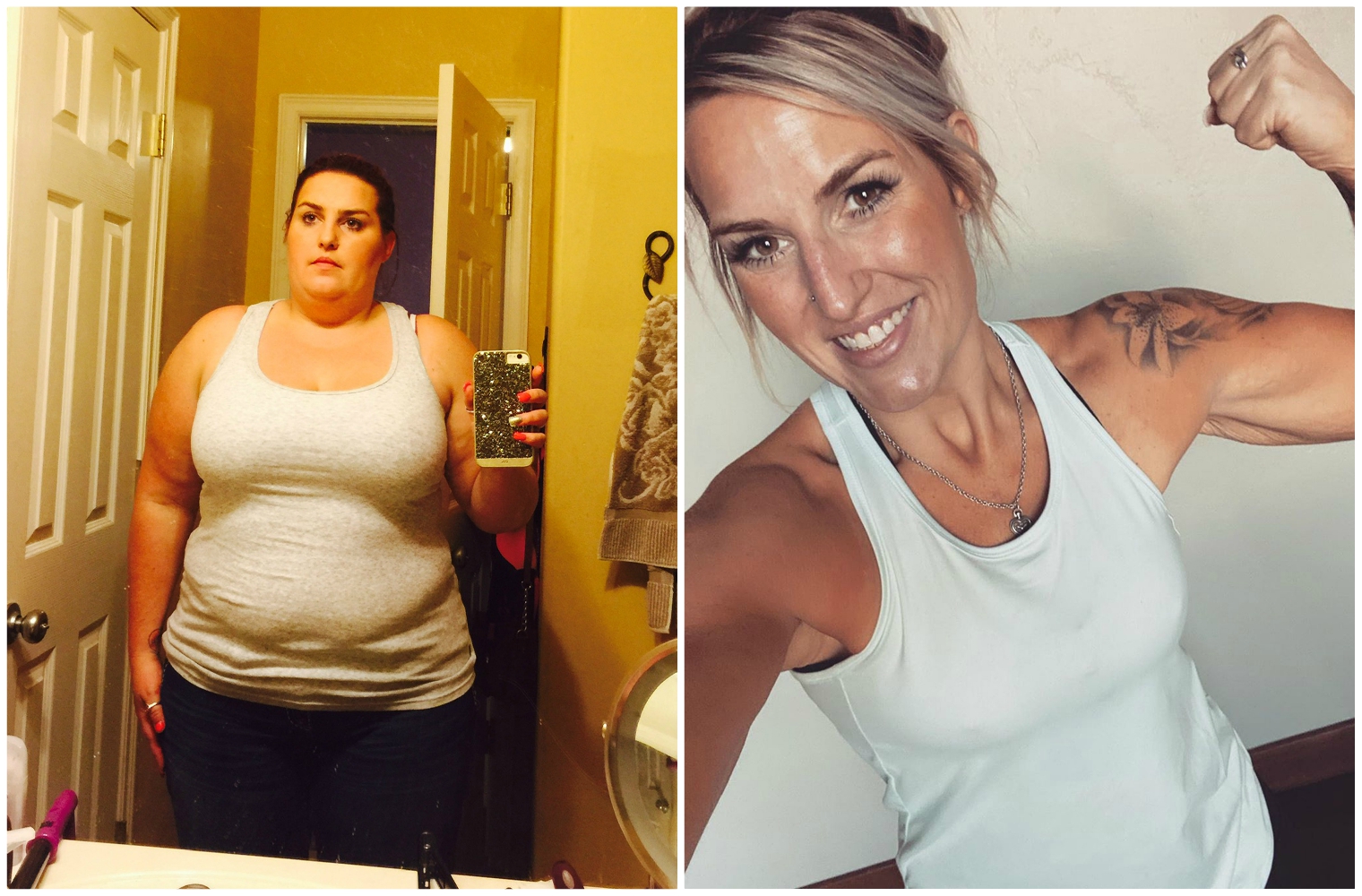 Consecutive Tragedies
In 2011, when Cook was 25, her mother, Brenda, passed away from eye cancer. Then her grandfather passed away.
In 2014, her father, Lee, who was diagnosed with terminal carcinoma, also passed away. On Lee's deathbed, during the last three days before he died, he told Cook: "I am worried about your heart. I want you to get healthy."
Cook held back her tears as she recalled, "I made a promise that I will change."
However, the deaths of her loved ones had struck her hard.
"I wasn't equipped to deal with the emotions and used food and alcohol to numb the pain," Cook said. "I had an 'oh well, I am fat anyway' attitude and continued to eat fast food in a bid to make myself happy."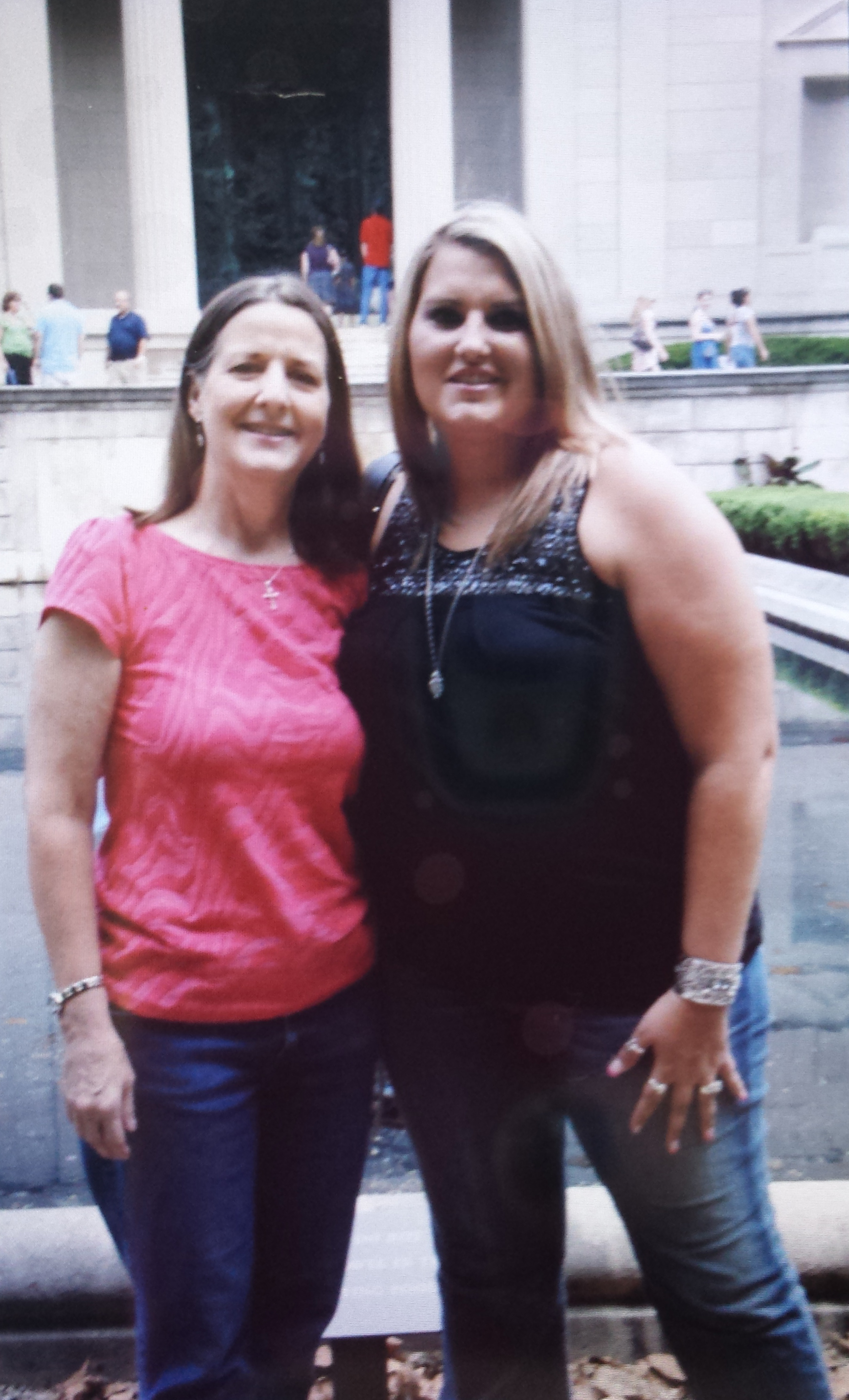 Turning Point
Two years passed before she finally followed through with the promise she made to her father. In April 2016, Cook was sitting on her bed when she suddenly realized what she was doing.
"I am slowly killing myself by leading an unhealthy life whilst they suffered with something completely out of their control," she said.
Cook used to eat a massive bowl of sugar cereal (6 cups of cereal) in her breakfast, and a buffet or triple meat in lunch. Her typical dinner used to include six pieces of chicken with mash or french fries with a side of toast, along with donuts or ice cream as snacks.
Deciding she had enough of that, she went directly to the supermarket, bought healthy foods, and started preparing her own meals.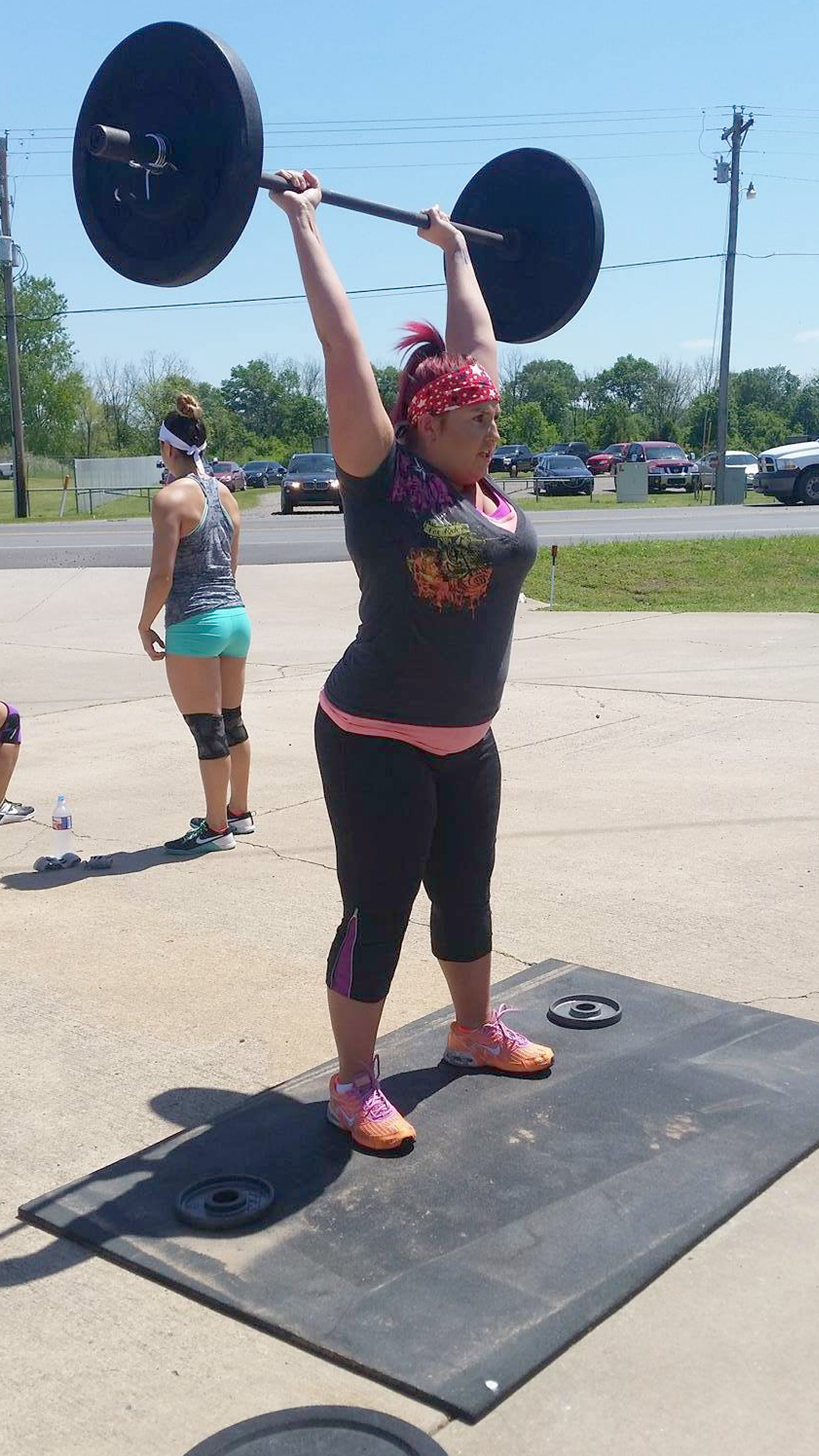 It was not easy at the start as she was unfamiliar with what foods are healthy, but she was encouraged by the immediate improvement she felt when she starting changing her diet and began exercising. She joined a cross-fit gym, and when its owner noticed her determination to lose weight, he arranged a nutritionist for her.
Cook adjusted her diet and replaced her fried chicken and ice cream with protein shakes. By the first year, she lost more than 61 pounds (approx. 28 kg). Four years later, she now has a size-eight physique and no longer avoids mirrors or taking pictures.
Now, Cook's diet is healthier and balanced. Her breakfast usually includes two whole eggs and four egg whites and turkey bacon. For lunch, she savors 8 ounces (approx. 227 g) of chicken or lean meat, and salsa and spinach on a low-carb wrap. Meanwhile, her dinner is much simpler, comprising steak and grilled shrimp and healthy snacks of fruits and nuts.
"I am positive and no longer hate myself," Cook said.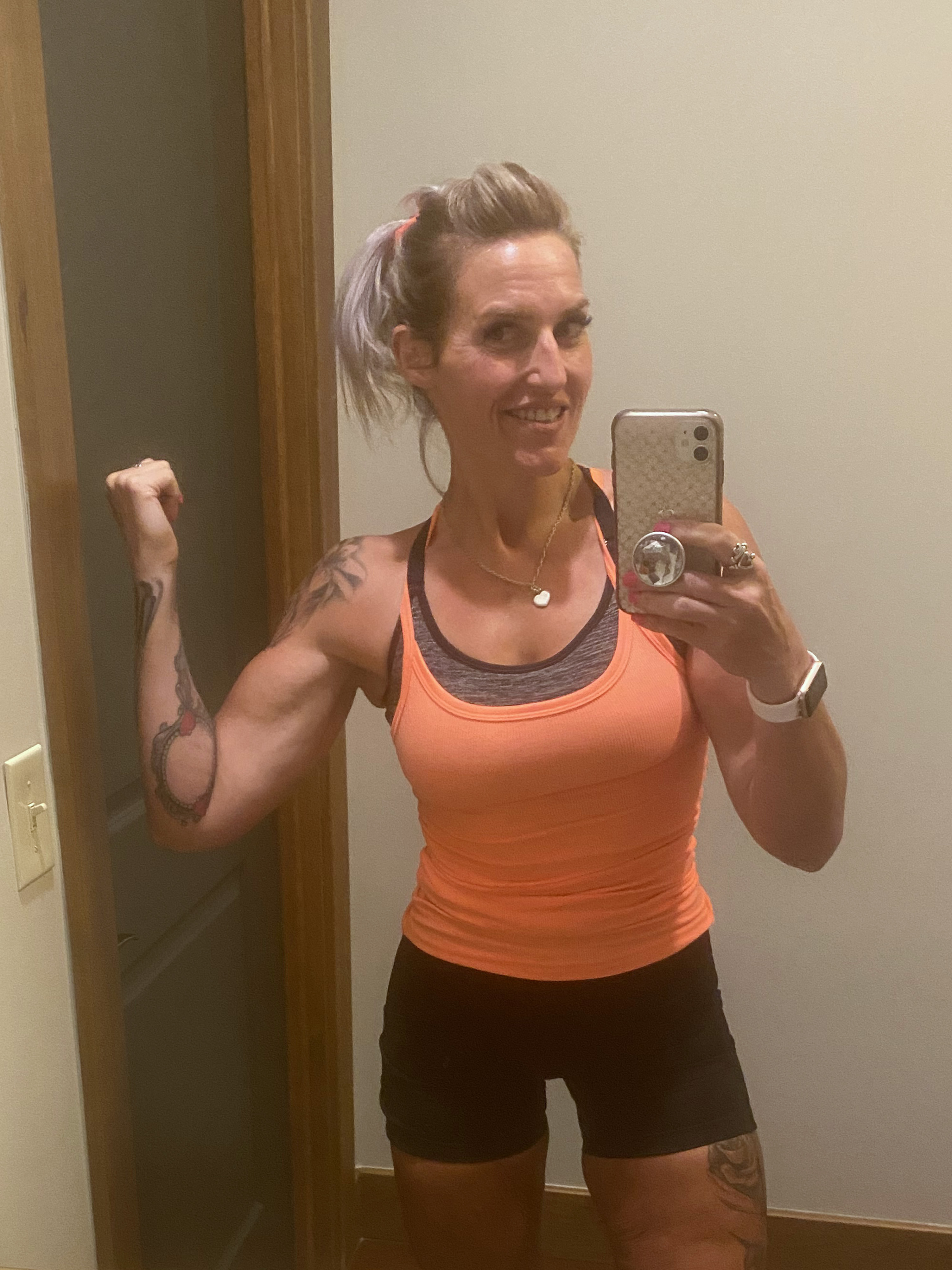 Cook also competes in powerlifting competitions. She has won two competitions and credits her dad's "Norwegian strength" for her achievement.
"I really wanted to build muscle and started pushing myself further," Cook said. "I went for it wholeheartedly as there is nothing else in the world that means as much to me like keeping the promise to my dad."
"I feel like my parents have been on the journey with me," she said.