Hunters in Nunavut are used to spotting wildlife that aren't usually seen in more moderate climates. It's not every day, however, for inhabitants of that Arctic-lying region to come across the frozen carcass of an enormous beached bowhead whale.
That what Lenny Panigayak and his family came across while out seal hunting along the Gulf of Boothia.
"Were were seal hunting and a relative was first to see the whale first," Panigayak told The Epoch Times. "And he told me that he saw a bow whale on the seashore."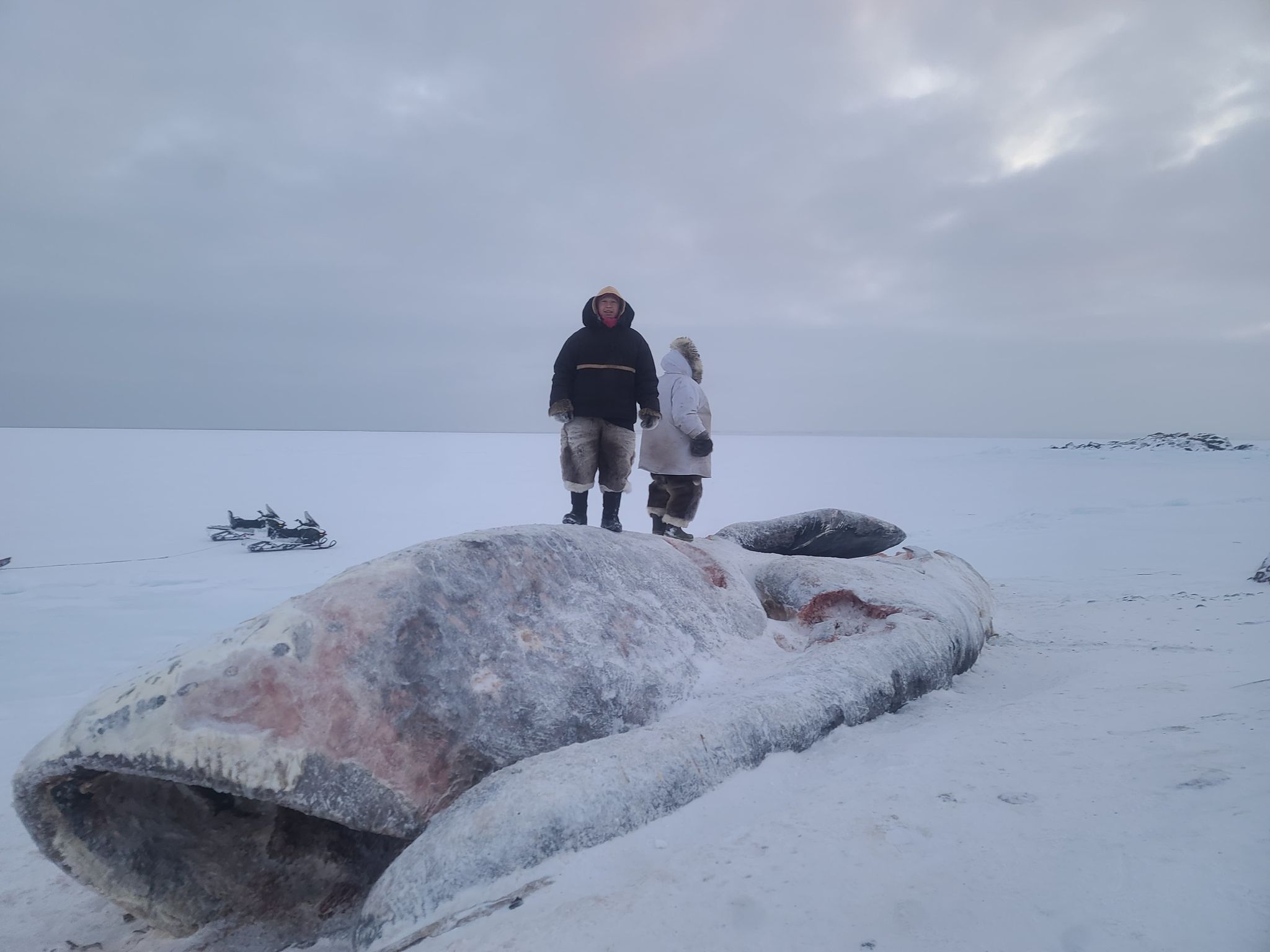 Amazed, the family drew nearer. What they had discovered was a full-sized whale, frozen solid on the ice floe. They reported seeing the footprints of polar bears in the snow around the whale.
It was late November, a common time of year to see polar bears in the area. But according to Panigayak, while it used to be common to see 50 or 60 bears lingering around the ice floes, changing climates has made it unusual to see them in such large numbers lately.
He said his family was as excited to see the polar bears as they were the beached whale.
"When my dad heard that there were lots of bears he said, 'Go!' I can tell within his voice that he was excited too," he said. "So we started following my relative snowmobile tracks knowing that he came from that direction."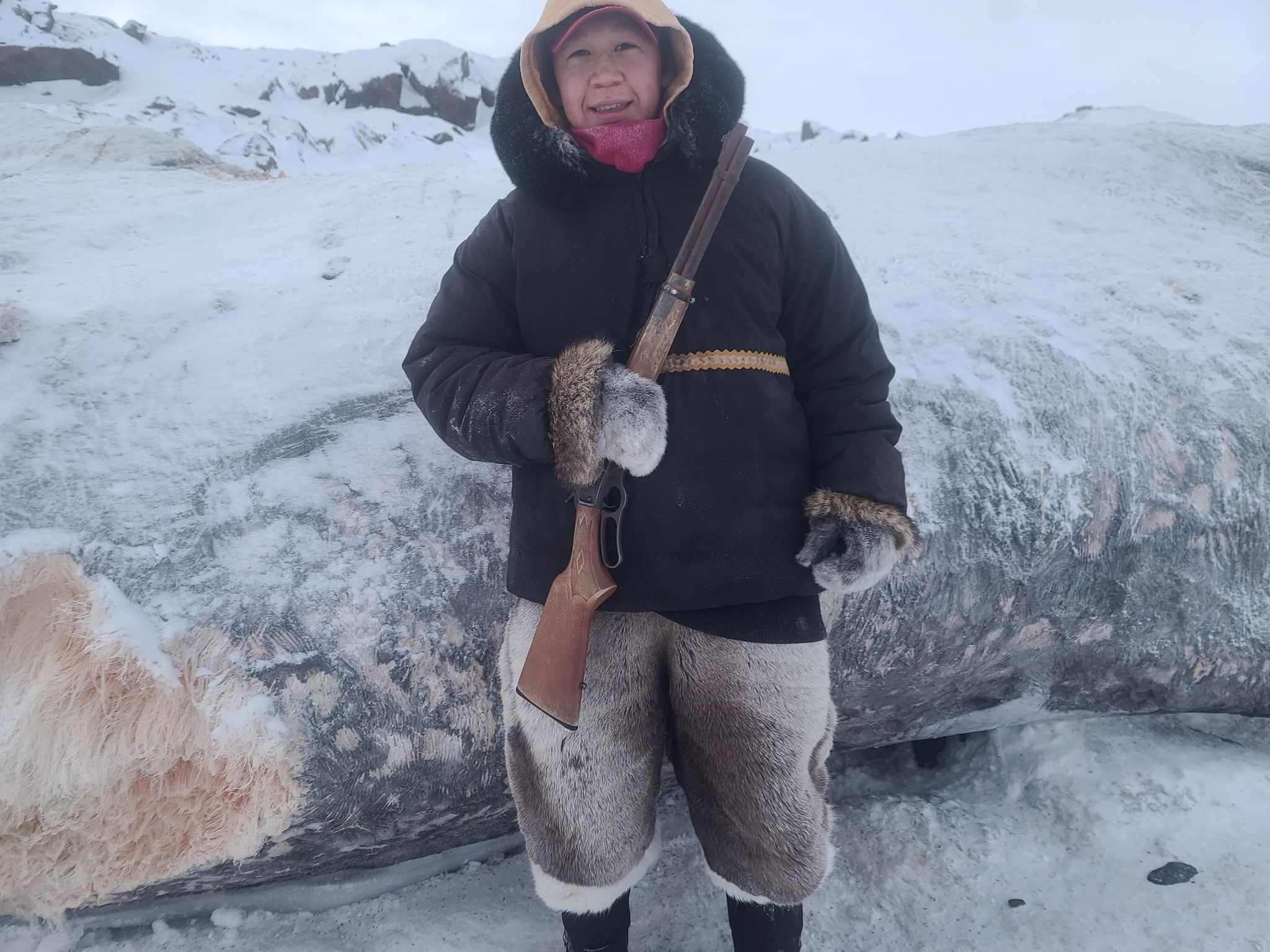 Awestruck, they took in the sight of its huge body and the lingering bears.
"That was a very, very amazing sight. It's my first time to see a bowhead," Panigayak told CBC.
According to Panigayak, the closest bear was roughly 12 feet tall.
"I could tell that that polar bear down there was walking down the floe and walking along the side of the floe edge," he said. "And I can tell it was not hungry. It was eating the bowhead way up on the shore."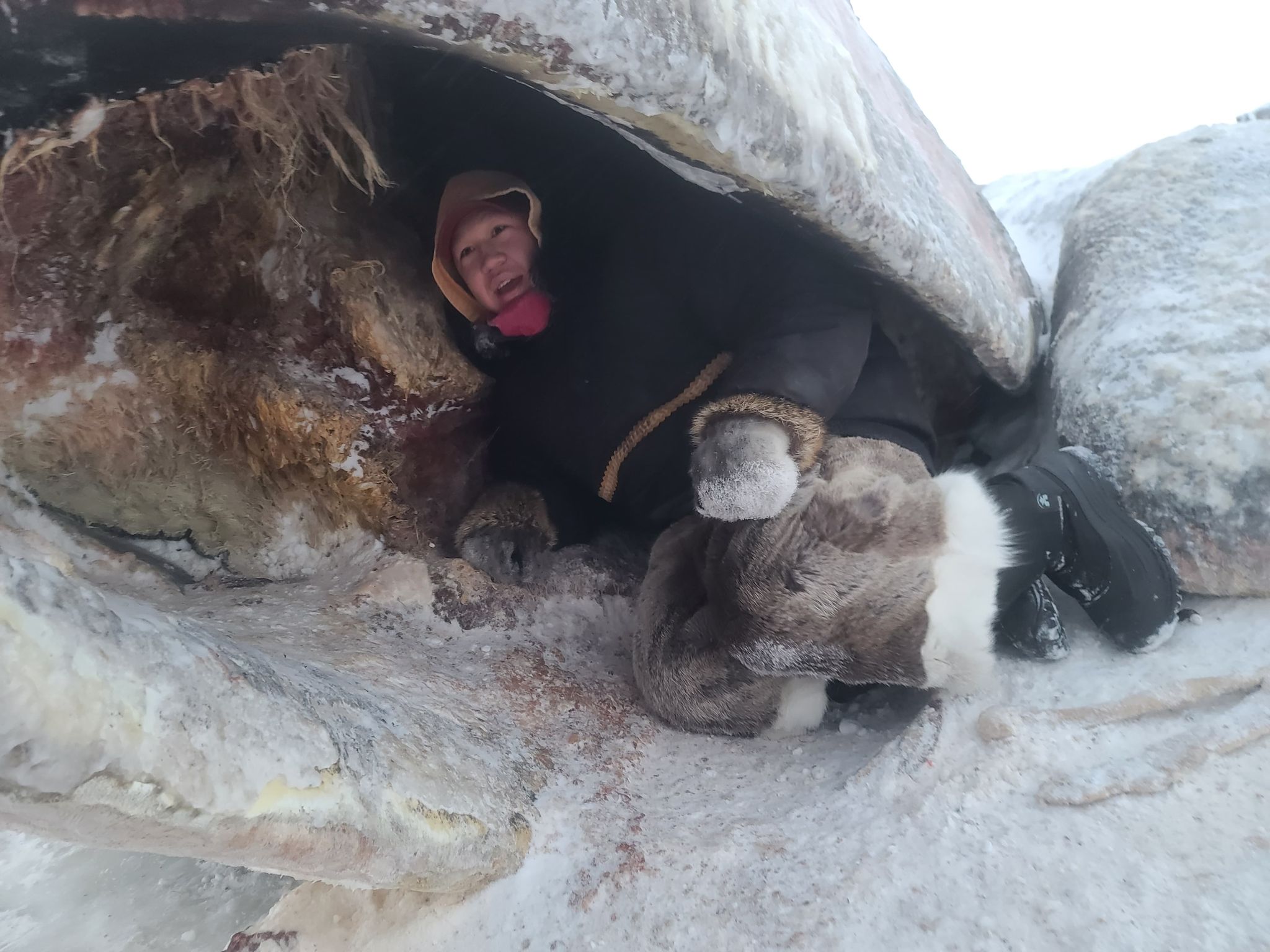 They even saw a mother bear and her cubs in the distance.
"It [was] very exciting, but nerve-wracking as well. Gets your blood pumping, because here you see all along the shore polar bear tracks that are fresh," Panigayak said.
The family knew they were safe, however, because they were armed with guns and could defend themselves if needed.
"It's hard to describe the feeling," he added. "That was the first that I've seen any whales that died of natural causes. And it's very amazing. It's a very exciting feeling."
We would love to hear your stories! You can share them with us at emg.inspired@epochtimes.nyc