A business owner in Nigeria went viral after posting a photo of himself with his son, a college student, whom the father employs as a menial security guard for his company. The dad aims to teach the young man a lesson—not just in the value of money, but also in life.
"Can you teach your children your trade, your business and make them learn that life is not all about cell phones and games?" he captioned along with the photo on LinkedIn.
Felix Obazee, who owns Fionet Security Services Limited, hired his fourth born child, Uyiogosa Praise Obazee, a student at the University of Port Harcourt studying mathematics and statistics. In an interview with The Epoch Times, the Spartan-minded dad opened up about his philosophy and what led him to fit his son into the humbling position.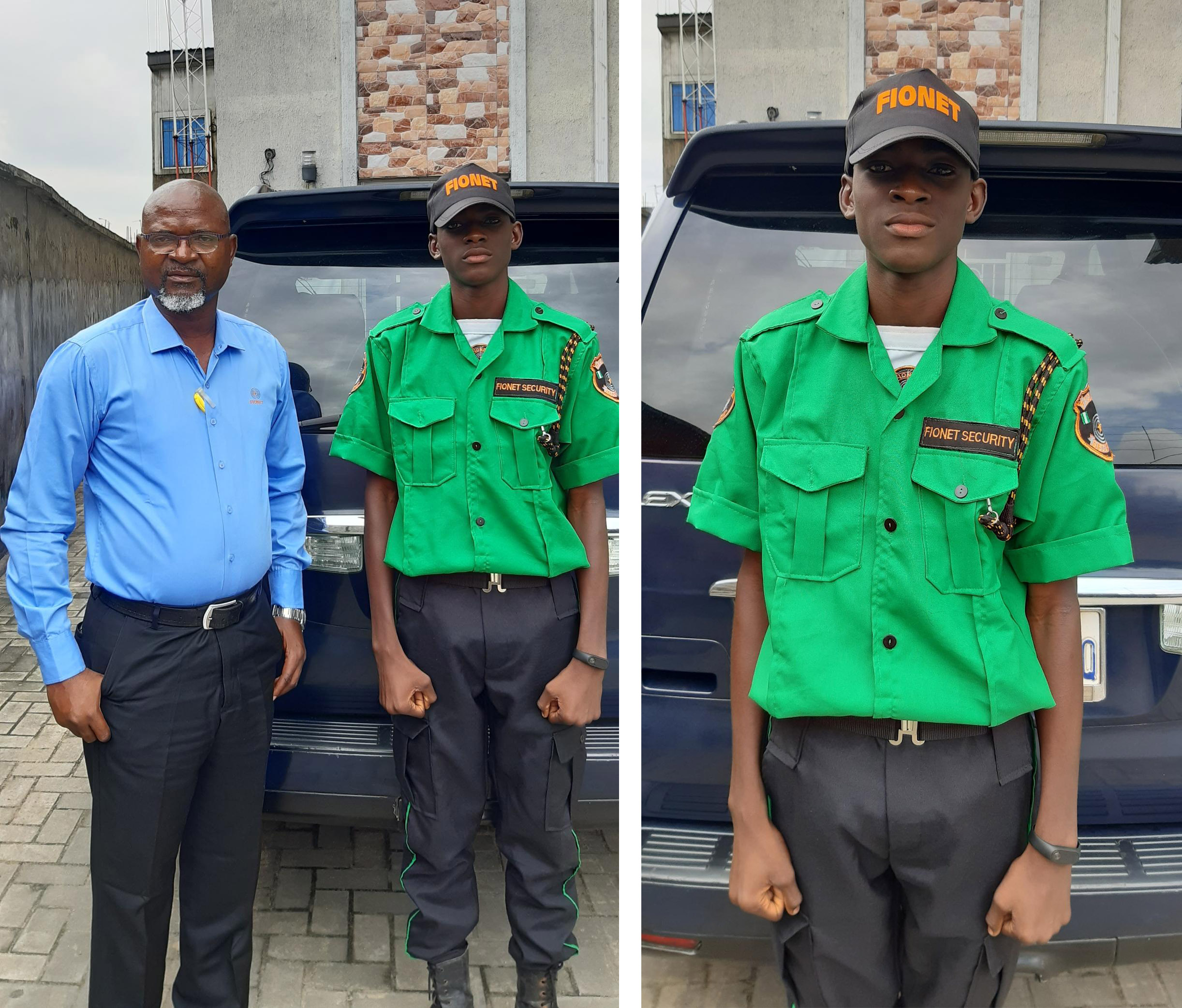 "My philosophy in life is that there is dignity in labor," he shared. "This is what informed my decision to engage my son as a security guard in my company.
"My desire is that he should earn what he spends and by so doing teach him the value of money. I also want him to learn that in life you must be willing to do an honest job to succeed, no matter how small or menial people may think."
Felix attests that hard work is what built the life his family now enjoys, and hopes to instill in his son a truism: "that life is not a bed of roses."
"The moderate success we have achieved in our business is a combination of various factors, some of which is a never giving up mindset, hard work, and excellent interpersonal relationship with our business partners," he said.
"You can be born poor but with hard work you can make success out of your life. If you are willing to pay the price of hard work and make the necessary sacrifices you will succeed."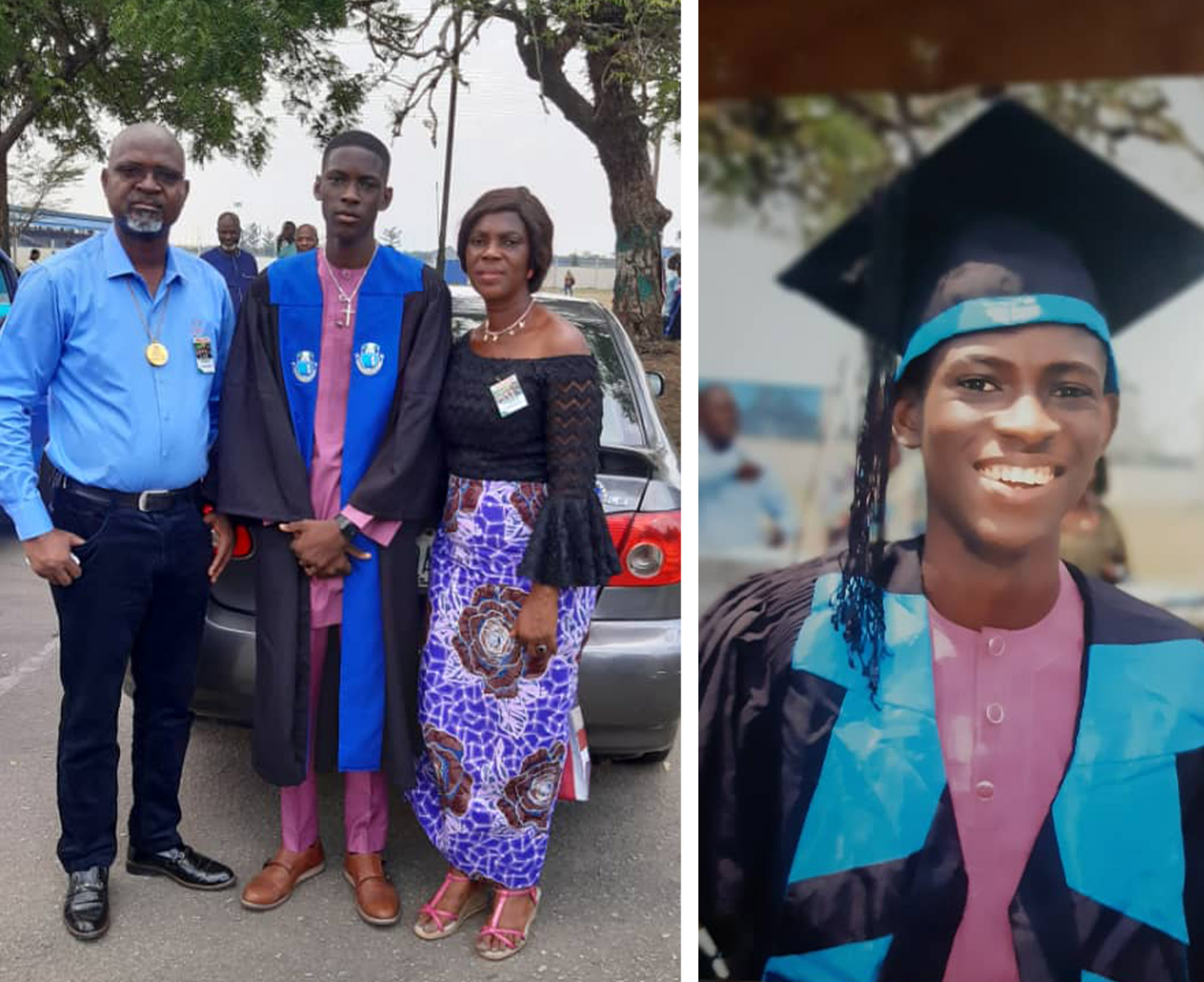 Felix posted the picture he took of himself and his son, in his security guard's uniform, on LinkedIn. Along with this he captioned, "Catching them young," while challenging fellow parents to afford their kids the same opportunity—to build their character from the ground up—and let them know that life is "not all about cell phones and games."
It's also about gratitude.
"I am grateful to God for his grace to raise responsible children that will be leaders in their generation," he wrote.
His message is one of hope for youths, who face a world now more uncertain than ever—which has as much to do with how they are raised as anything else. "In the society today, we see and hear stories that seem to suggest parents pampering their children, and disallowing them from doing works that will enhance their self-discovery and self-dependence," he told The Epoch Times.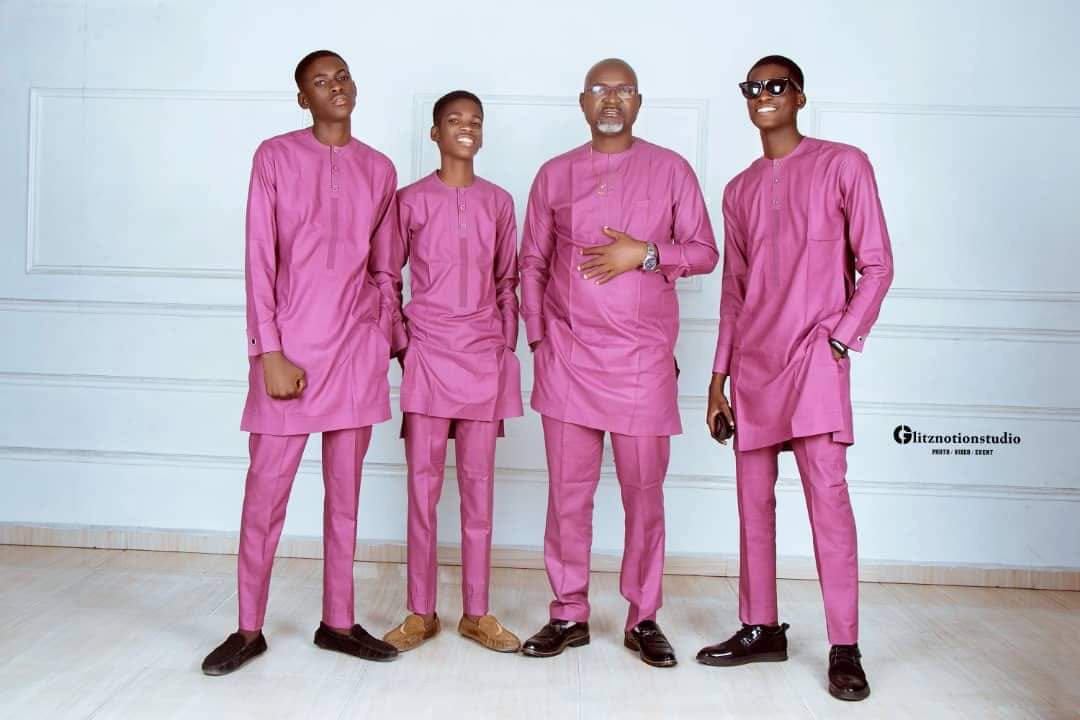 The post received thousands of reactions and comments, with many applauding his approach, and a few others begging to differ.
One dissenter commented, "My opinion, I would introduce my children to my business and let them know that they are welcome to join the business if they are interested. They can be executive directors or non executive directors (owners) depending on their choice. …
"I don't believe my children have to suffer to be successful, they have to work smart and hard, not suffer. I don't wish that for them. Like I said, this is my opinion."
To this, another commenter replied, "Theirs is a security company. For him to be introduced to the business, he has to have full knowledge of how the business works. In my opinion, this is not suffering."
Felix's approach is now a family tradition, with his two other sons having already passed through the same rite of passage. Now, he says, they have the freedom to pursue the career of their choice.
The father adds, "What is important for me and for them is to imbibe the principles of success in life. There principles are applicable anywhere and in any field!"
Share your stories with us at emg.inspired@epochtimes.com, and continue to get your daily dose of inspiration by signing up for the Epoch Inspired newsletter at TheEpochTimes.com/newsletter