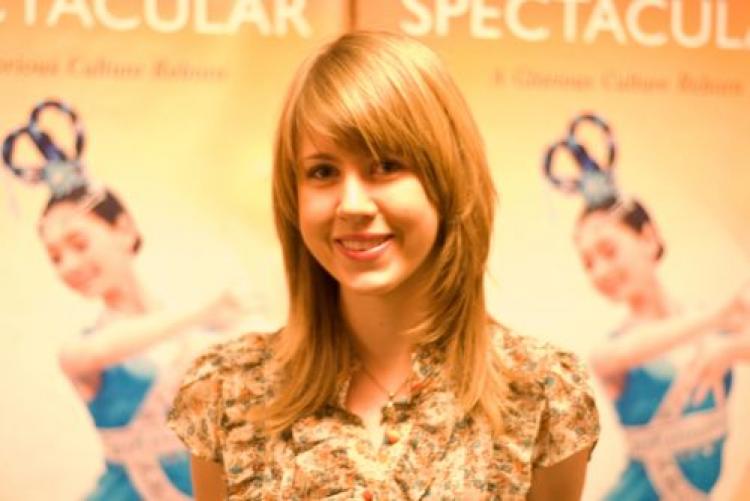 NEWARK, NJ—The Divine Performing Arts' celebration of traditional Chinese culture brought the New Jersey Performing Arts Centre to life in the first of three shows on Monday evening.
"The show is lovely, it's beautiful. The choreography is just amazing. I'm really enjoying it. I'm very glad that I came," said Ms. Pacuszka, a painter and photographer who attended the opening show.
"Since there are so many different acts, it can be really soothing and relaxing right down to exciting and heart pounding—it's a little of everything."
Classical Chinese dance is the centerpiece of the show, and Ms. Pacuszka was impressed by the graceful movements of the dancers.
"The way that their hands move and everything, just every little piece of it forms into something very, very beautiful."
She added that the transition between each performance was seamless and that "everything sort of flows and melds together. [It's] just so soothing and calm, very beautiful."
Along with the live orchestra that combines Chinese and Western music and instruments, the show features accomplished solo singers and musicians. An innovative digital backdrop provides an animated setting to frame each piece.
"It's a very great experience because there so many cultures to see and I think the Chinese culture one of the most beautiful ones," said Ms. Pacuszka. "They have a lot of stories to them and they're very artistic people, from what I've seen."
She concluded by saying that the show presents Chinese traditional culture "in a very easy going way. They don't rush into things. It just flows together very nicely."
The show continues in Newark with two shows on Tuesday Jan. 27, at 1:30 p.m. and 7:30 p.m.
Please see DivinePerformingArts.org for more information.