Collectors of fine art as well as art enthusiasts are already saying that the second edition of TEFAF New York—from Oct. 28 through Nov. 1—promises to be one of the highlights of fall's international art season.
Prior to last year, antique dealers, collectors, museum representatives, interior designers, and connoisseurs awaited each spring for the world-renowned, annual TEFAF art fair that takes place in Maastrich, Holland.  It's considered the gold standard of fairs for fine and decorative arts and jewelry from antiquity to the 1920s.
But because the United States has the largest art market in the world, the organizers decided to produce a TEFAF New York last year, and because of its immediate success in 2016, TEFAF returns to New York at the historic Park Avenue Armory on Manhattan's Upper East Side with 90 exhibitors from around the globe.
TEFAF Maastricht was the first art fair to be run by dealers and for dealers, although others are invited, of course. The dealers, admitted to TEFAF only after a strict selection process, present a wide variety of collecting areas—29 categories—including furniture, decorative arts, ceramics, glass, silver, textiles, tapestries, antiquities, jewelry, paintings, sculptures, books, manuscripts, Asian art, and arms and armor.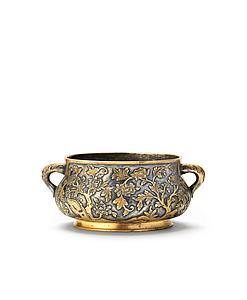 TEFAF's trademark is its vetting process. Every artwork is examined for quality, authenticity, and condition. The vetting committee is made up of 194 experts who scrutinize every item to be presented at the fair and evaluate the condition of each to ensure that is worthy of display.
As one of the world's most rigorously vetted fairs, it ensures buyers that any object being offered for sale, whether works from the old masters or contemporary art, has passed through the hands and under the eyes of leading international experts.
In cases where there is any doubt about the item's provenance and legitimacy, the object is locked away for the entire duration of the fair.
To dispel the image of a fair with dull and dreary antiques and collectibles, the organizers have developed a design and floor plan that re-imagines the lofty, dark Armory into a light-filled contemporary space. It will offer a fresh perspective on historical art through curated exhibitor presentations, dynamic programming, and unique institutional collaborations.
A Peak at Some Items
This year, among the dealers with a focus on the old masters are Galerie Canesso and French and Company LLC, and one with a focus on decorative collectibles is Maria Kiang Chinese Art, from Hong Kong.
French and Company LLC, a New York company founded in the mid-19th century, is showing "A Still Life With a Fruit Pie"  by Willem Claeszoon Heda, a painter of the Netherland's golden age, who devoted himself to still lifes and is known for his "late breakfast genre."
Galerie Canesso is presenting fine art from Italian artists such as an exemplary portrait of "Sainte Jerome" by Guido Reni (1575–1642) rendered with chiaroscuro, which supports the figure's expression. "The saint seems bathed in his faith, and the sense of spirituality is accentuated by the bust-length format," according to TEFAF's website.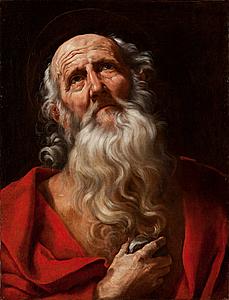 Maria Kiang Chinese Art focuses on decorative objects and hasn't been to the United States since 2010.   The exquisite porcelain gilt bronze censer, inspired by Chinese peonies, was made by François-Simon-Alphonse Giroux (1776–1848), who was a Paris-based French art restorer and cabinet maker active in the late 18th to early 19th century. He was one of the official restorers of the Notre Dame Cathedral in Paris.
For those of you unable to visit TEFAF New York Fall, fret not, as there's a TEFAF New York Spring around the corner, from May 4–May 8!