A week after New York City had a Black Lives Matter "mural" painted on a Manhattan street on Fifth Avenue, groups associated with the pro-police movement "Blue Lives Matter" say they want one of their own.
Police advocacy groups Blue Lives Matter NYC and Standing Up for NYC teamed up to call on Mayor Bill de Blasio to paint a street mural near the New York Police Department headquarters at One Police Plaza.
The idea for a "Blue Lives Matter" mural was inspired by the one that was painted on Fifth Avenue in front of Trump Tower for the racial activist organization, and it would help bring attention to the dangers that police officers face every day on the street, founder of Blue Lives Matter NYC Joe Imperatrice told CNN.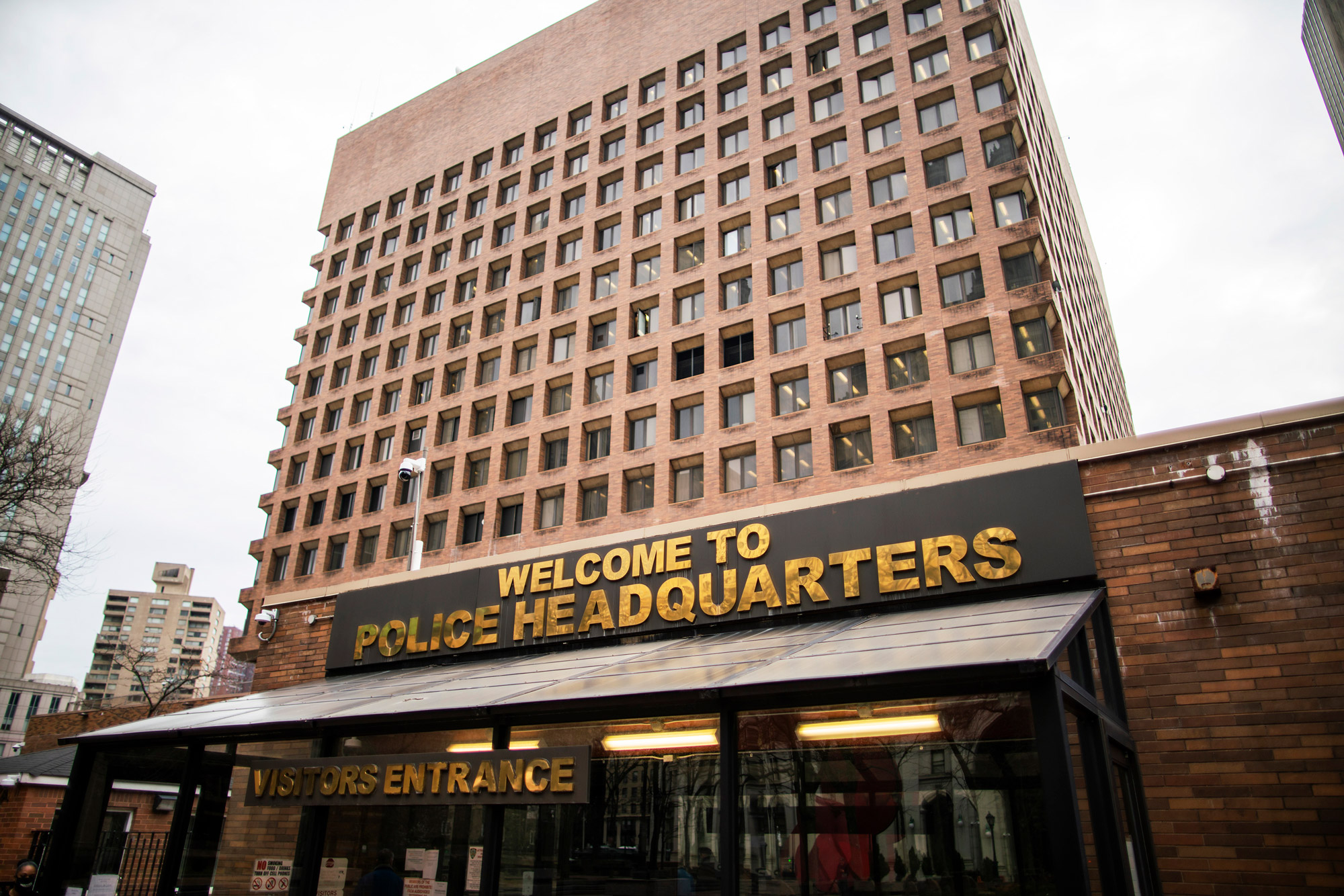 "I think it was a positive form of action which will give people from all walks of life an option to express themselves and bring to light issues we as a nation need to come together to fix," Imperatrice said of the initiative.
"The 'Blue Lives Matter' mural would raise awareness for both the physical and verbal abuse officers endure daily. It would also be a way to remember our fallen heroes who have lost their lives defending their cities," Imperatrice added. "Just as Black Lives Matter wants to bring attention to a subject, which they should, as are we."
The Blue Lives Matter organization, a loosely affiliated group of police officers and their supporters, emerged as a counter movement to Black Lives Matter after the 2014 killings of NYPD officers Rafael Ramos and Wenjian Liu. It has inspired some state-level legislation meant to make law enforcement a protected class under hate crime laws.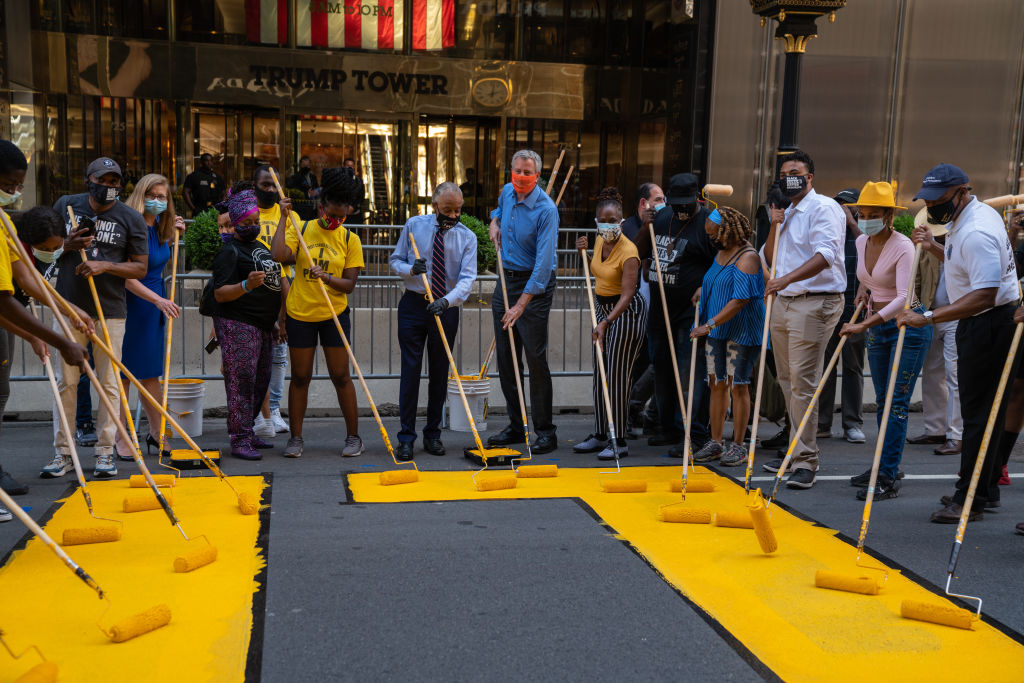 De Blasio approved the Black Lives Matter street mural, and he even participated in painting a small portion of it after President Trump tweeted that the mural would be "denigrating" Fifth Avenue. The president's full tweet read:
NYC is cutting Police $'s by ONE BILLION DOLLARS, and yet the @NYCMayor is going to paint a big, expensive, yellow Black Lives Matter sign on Fifth Avenue, denigrating this luxury Avenue. This will further antagonize New York's Finest, who LOVE New York & vividly remember the horrible BLM chant, "Pigs In A Blanket, Fry 'Em Like Bacon". Maybe our GREAT Police, who have been neutralized and scorned by a mayor who hates & disrespects them, won't let this symbol of hate be affixed to New York's greatest street. Spend this money fighting crime instead!
In response to Trump's tweet, de Blasio stated, "President Trump said we would be denigrating the luxury of Fifth Avenue. Let me tell you: we're not denigrating anything, we are liberating Fifth Avenue, we are uplifting Fifth Avenue."
The Black Lives Matter organization, the Mayor's office, and the NYPD did not immediately respond to a request for comment from CNN.
CNN Wire contributed to this report.