For the bookish or just plain curious, this year's 58th edition of the New York Antiquarian Book Fair, March 9–11, offers some of the world's most beloved, first-edition best sellers and sought-after rare editions.
Not every book fair gets bragging rights, but this one is accredited by the Antiquarian Booksellers' of Association of America and the International League of Antiquarian Booksellers, which examine every single book and manuscript for authenticity before a dealer can offer it for sale at the fair.
A perfect backdrop for this book fair is the historic Park Avenue Armory where more than 200 bookdealers from 19 countries have lovingly laid out their antique books, manuscripts, maps, and ephemera dating back, in a few cases, farther than the 16th century.
Astronomers and celestial followers will likely croon over the first edition copy of Copernicus's "De Revolutionibus Orbium Coelestium IV," one of the most important scientific texts of the 16th century (valued at $2 million). As Jane Austen's works are beloved by many, romantics-at-heart will be able to read a long-lost original poem she wrote (valued at almost $140,000). Print-maker Piranesi's folio of late Baroque Rome will delight architects and city planners (valued at $35,000).  And Broadway fans will be able to hum a few bars while taking a glance at the first-edition score of America's greatest musical opera, "Porgy and Bess," signed by George and Ira Gershwin ($19,000).
There are also several seminars taking place throughout the duration of the fair, such as the award-winning memoir author Ben Taylor, reading at 3 p.m. on Sunday, March 11 from his book "The Hue and Cry at Our House."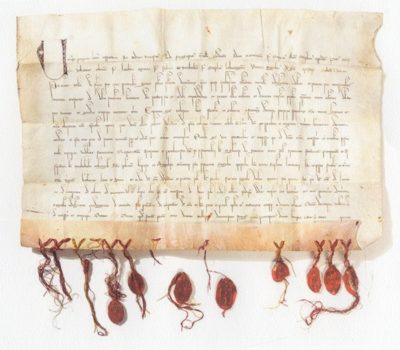 Other outstanding highlights include dealer Antiquariat Winfried Geisenheyner's very rare 1298 "Letter of Indulgence," created under the pontificate of Pope Bontifatius VIII by 12 bishops who granted blessings and forgiveness to sinners visiting the Scheyern monastery during the religious holidays.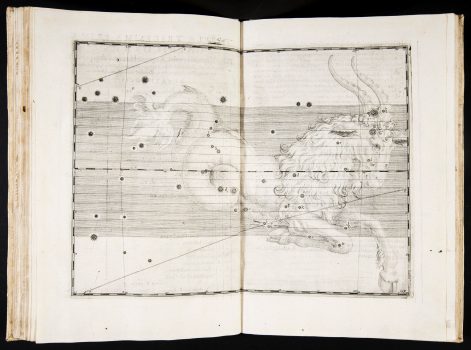 Dealer Antiquariato Librario Bado is presenting a 1603 folio by Johann Bayer, consisting of 51 copper plates. It's considered one of the most important early pictorial representations of all the constellations we know today, based on a Bayer's study of 2,000 stars, and data available at the time.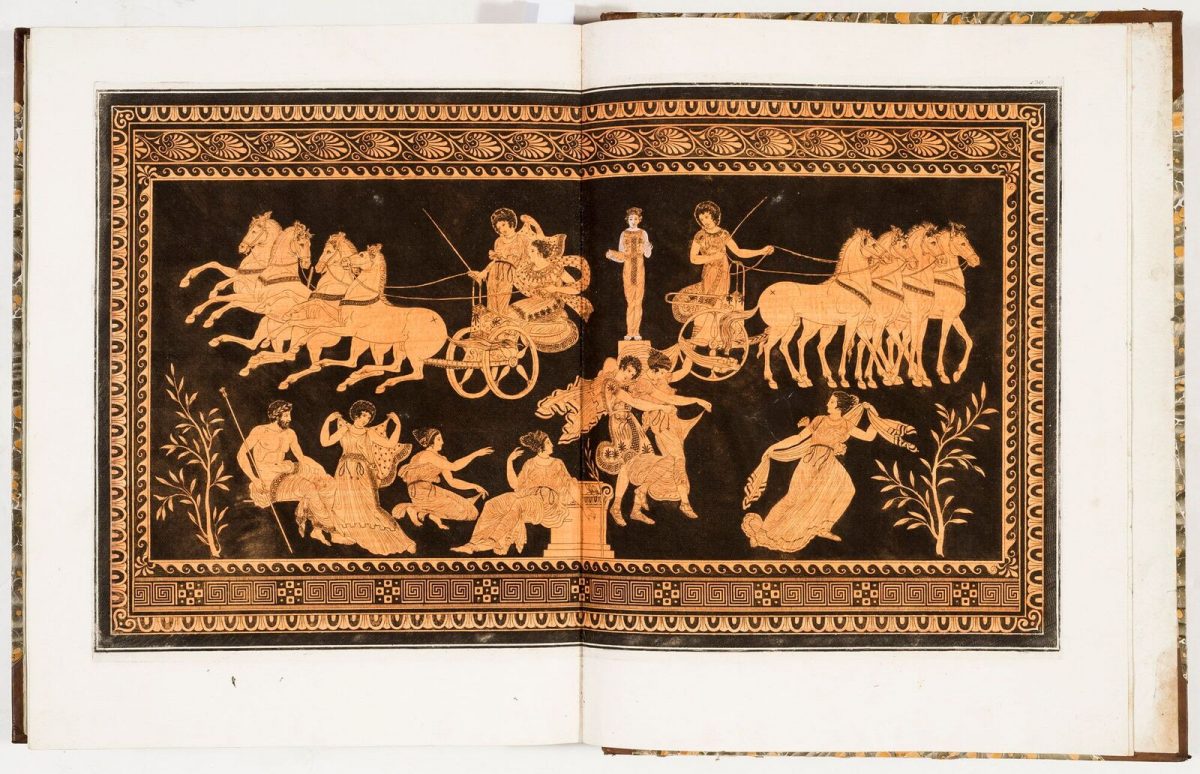 Also, from Antiquariato Librario Bado, a classical Greek engraving representing a fifth-century red-and-black Greek-style vase. It is the first of 180 plates assembled by Hon. William Hamilton in a four-volume portfolio (1801–1808) to showcase for the king of England the Etruscan, Greek, and Roman antiquities that the Hamilton had collected for the empire. Many of the pieces which appear in this series are now housed in the British Museum.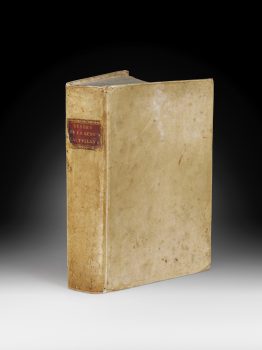 "Covarrubias," considered the first Spanish dictionary, published in 1611, shown by Librairie Amelie Sourget.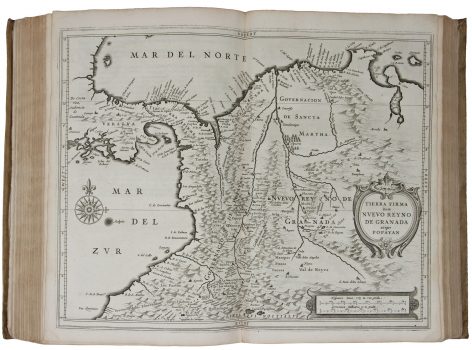 Antiquariaat Forum bV is a dealer showing Johannes de Laet's "Beschrijvinghe van West-Indien," 1630. It is a second edition of the important account of the Americas by the director of the Dutch West India Company, Johannes de Laet (1581–1649). The maps illustrate the Western Hemisphere from New France, New England, Virginia, and Florida to far South America. The text illustrations are chiefly of biological or botanical specimens that the sailors found in the New World.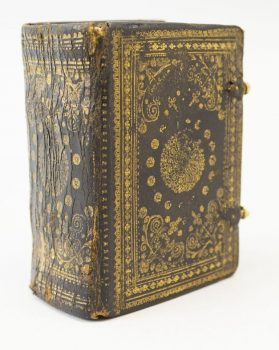 A miniature book of hours, containing the prayers or offices to be said at the canonical hours of the day, on vellum in Latin and Dutch from approximately 1460. It is presented by Phillip J. Pirages Rare Books.
There are plenty of interesting books whose topics and print-making details will excite even the most jaded book collector at this year's fair.