A New Jersey chef is being dubbed a warrior against food insecurity after converting his garage into a local food pantry for those in need. Every other Saturday, his makeshift food store is open to the public, and he invites anyone in need of food assistance to come "shop" for whatever they need.
Like many others, New Jersey chef Corrigan found himself jobless due to the lockdown caused by the pandemic. Unlike everyone, however, he decided to turn it into an opportunity to help people.
With news of the unemployment spike spread widely, Corrigan decided to build a mini food pantry in his front yard, where he placed free food for anyone in need.
"I thought maybe it would be easier for people to grab a couple items without having to ask for help," Corrigan writes on his website.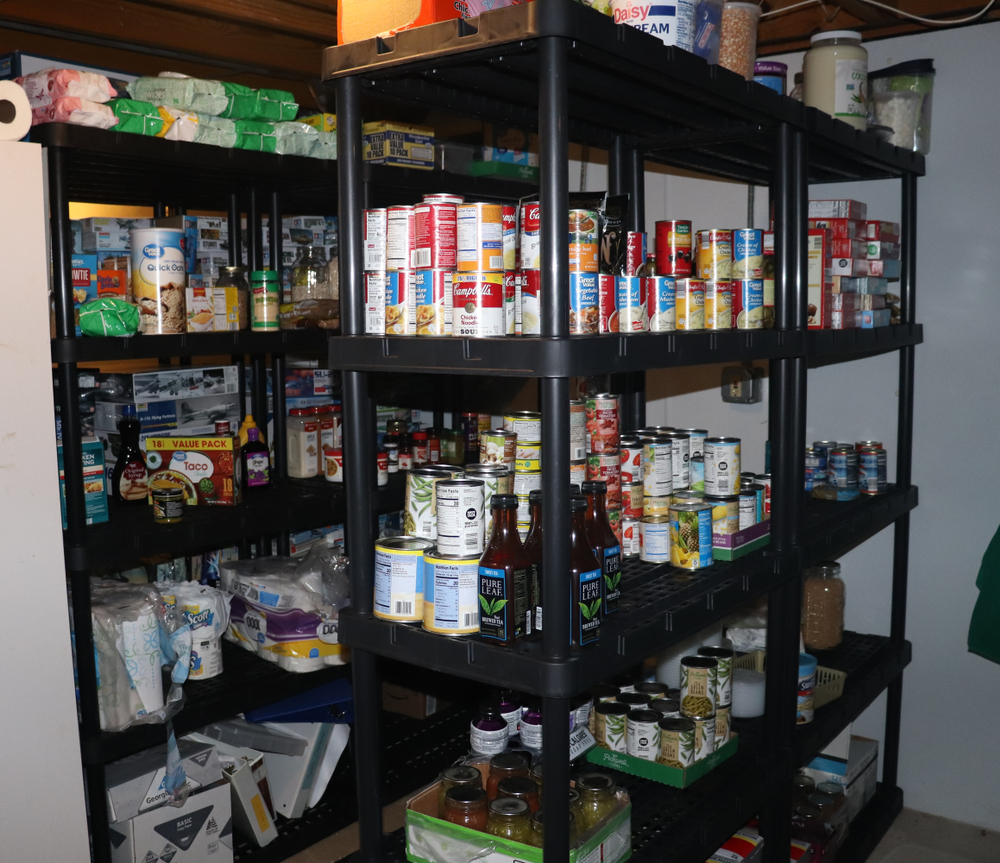 He told NJ.com, "I figured it was the least I could do."
Soon, his neighbors began contributing donations, until one day, Corrigan came home to find the donation basket on his porch overflowing. He even started receiving donations of diapers and baby food.
"It was getting crazy," he told the news outlet. "But, a good crazy."
He knew the tiny pantry on his front lawn wasn't going to cut it. So, he converted his garage into a food pantry and started opening "Barney's Place" for regular bi-weekly hours.
Corrigan said he was surprised by the pervasiveness of food insecurity, even in families who are seemingly fine. "I don't think anyone should have to worry about where their next meal is coming from," he told ABC in an interview.
The media outlet also interviewed some of the food pantry visitors. Among the shoppers were parents like Lisa Davis, a mother of three children. Davis has donated food to Barney's Place in the past, but this time it was she who needed a little assistance.
"It helps us to get by because we live check to check," she shared. "It means a lot."
His neighbors seem to agree. The community started to pull together to meet the demand, not only with donations, but with loving assistance from all directions.
Another woman, Patti Zelvis, has been visiting the pantry to help the neighbors in her apartment complex. "Most of them need some help," she said. "I put a little bag on everybody's door and split it all up. That's spreading the love!"
Now, Corrigan's garage is nearly bursting with the donations he's already received. It's led to the creation of a nonprofit organization, and Corrigan hopes to expand to a warehouse in the near future.
"I would love to make this a full-time thing," he told CNN. "I love to cook so the goal is to eventually serve hot meals in addition to pantry items to anyone in need."
Barney's Place is open on a bi-weekly schedule, every other Saturday from 8 a.m. to 1 p.m. The pantry is located at 617 Summit Avenue, Westville, New Jersey. Corrigan invites anyone in need, or anyone who would like to donate, to visit during these hours.
If you can't visit in person, a website has been set up to help accept donations. Hours can also be found on the Barney's Place website.
We would love to hear your stories! You can share them with us at emg.inspired@epochtimes.nyc