Inspired by a rare hand-colored original from the Bavarian State Library in Munich, Taschen is reproducing "Theuerdank: The Epic of the Last Knight" as a new edition. "Theuerdank" is an epic, highly embellished knight's tale: the story of the Holy Roman Emperor Maximilian I (1459–1519).
Maximilian had a great appreciation of the arts, and in order to glorify and memorialize his life, he commissioned an opulent trilogy with spectacular illustrations. Of the three volumes, the only one published in his lifetime was "Theuerdank," written by Melchior Pfinzing using Maximilian's rather grandiose outline.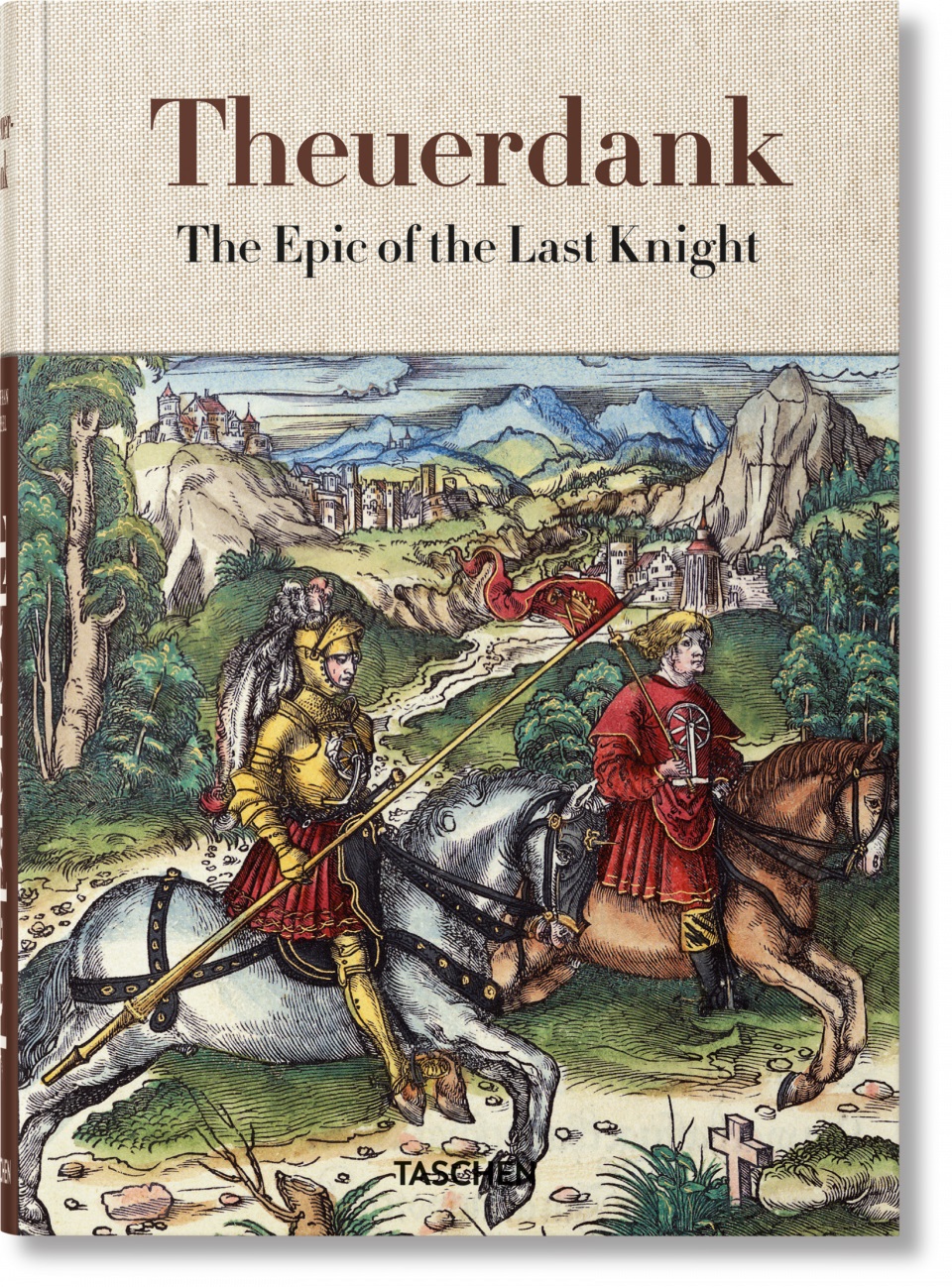 The epic verse tells of the gallant knight Theuerdank's journey to win the heart of his future wife, Mary of Burgundy. This journey for love takes Theuerdank and his loyal companion Ehrenhold through triumphant battles and on many adventures requiring great strength of heart, mind, and body.
The trilogy contains 118 chapters, each brilliantly illustrated with an ornate, gold-embellished woodcut. All 118 woodcuts were made by German artists Hans Burgkmair the Elder, Hans Schäufelein, and Leonhard Beck.
The epic verse was originally printed in a new typeface called Theuerdank, specially designed by the printing workshop of Hans Schönsperger the Elder. Taschen uses double-spread facsimiles to show the Theuerdank typeface with its distinctive "elephant trunks." And at the back of the book, all 118 woodcuts from the trilogy are included with commentary.
Maximilian's life and his connection to the art of printing are recounted in an essay by Stephan Füssel from Johannes Gutenberg University in Mainz. And just so we can discern fact from fiction, Füssel gives us some of Pfinzing's key, which the writer helpfully devised in order for readers to be able to tell the truth of the tale, from Maximilian's fantasy.  
'Theuerdank: The Epic of the Last Knight'
Edited by Stephan Füssel
Taschen
398 pages, hardcover $35
Available November