For one military veteran from Maine, joining the Navy was a life-changing experience for the better. But life took a downward turn after getting out—until a service dog saved him.
"I had a blast in the military, I got to sight-see different things. It definitely helped me grow up and gave me purpose in life—structure," Jason Howe, 42, told The Epoch Times.
After leaving the Navy in 2007, Howe went through a "dark period" in his life, he shared.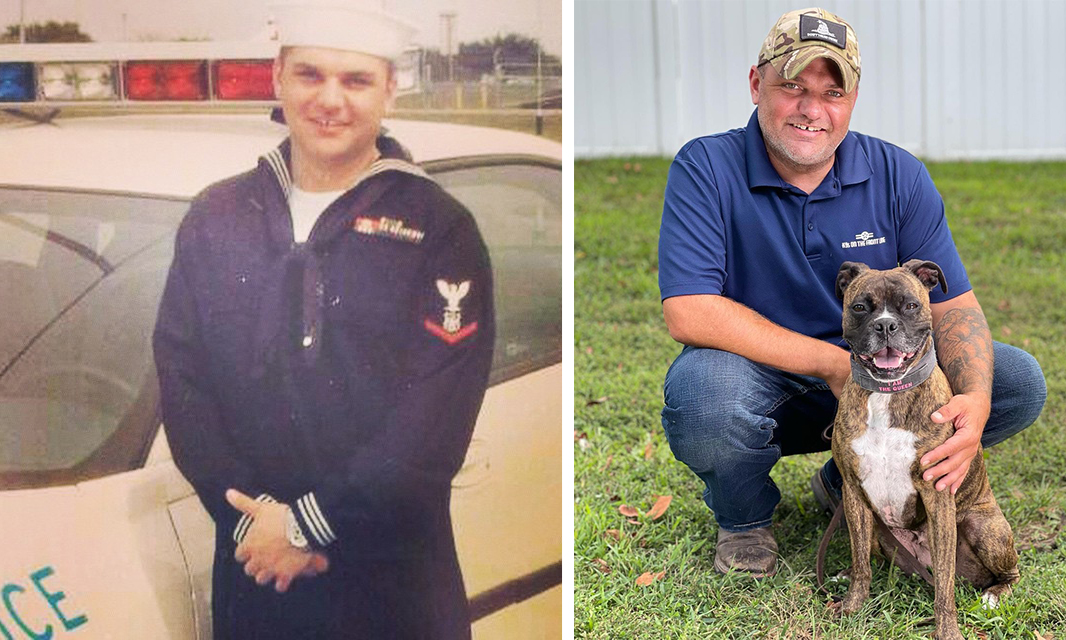 "I started taking a bunch of prescription pills from the V.A., and I decided to turn to drugs to cope," he said.
Living in Missouri at the time, Howe's addiction got out of control. He lost his marriage, his kids, and his house. Eventually, he took a one-way flight back to Maine.
That's where he met Sobee.
"I happened to run into an old high school friend, who had a service dog," Howe said. "God works in mysterious ways."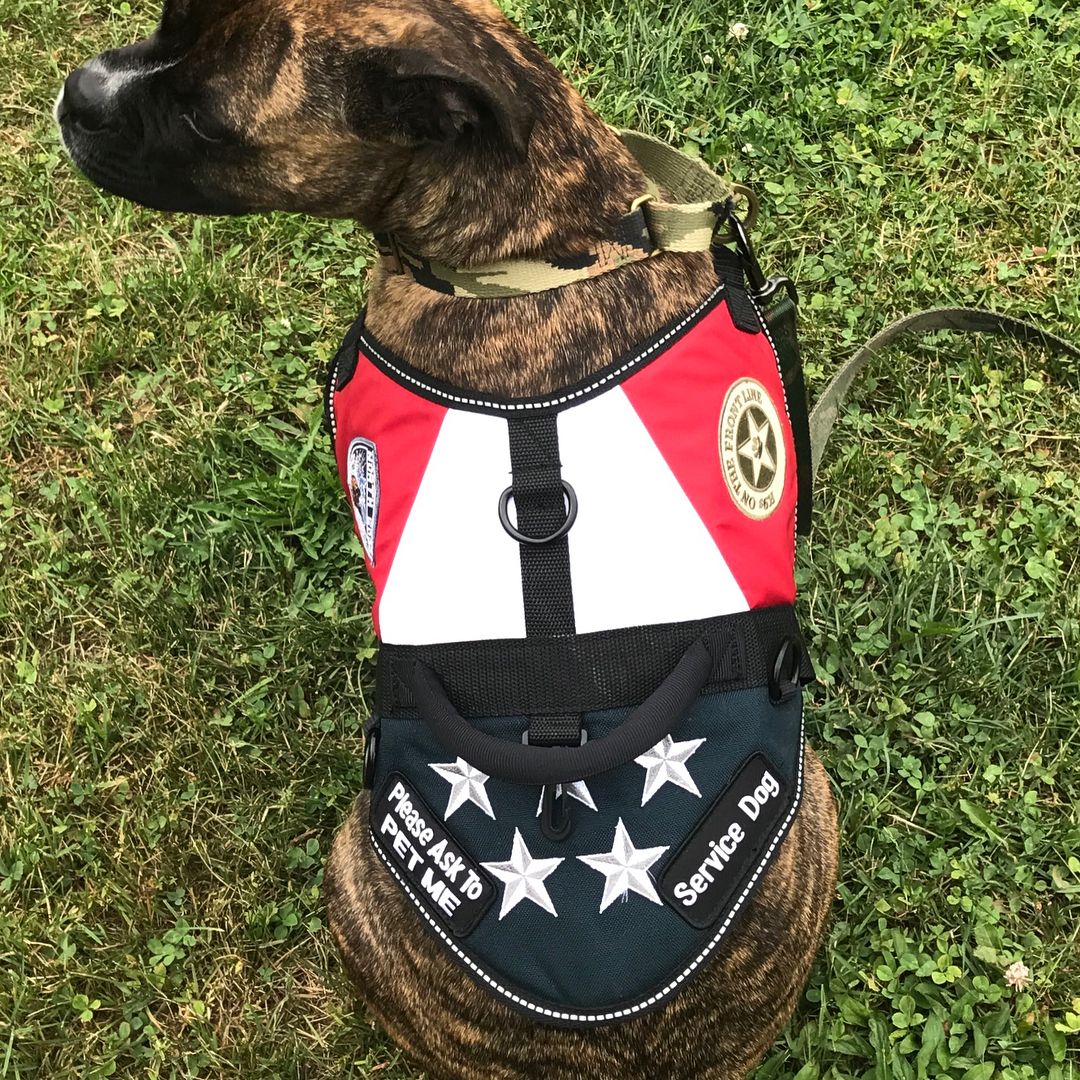 Through that friend, and a program called K9s on the Front Line, Howe was introduced to a dog named Sobee, a rescued boxer from an overcrowded high-kill shelter in Georgia.
She was malnourished and within two days of being put down, before he found her.
"K9s on the Front Line snatched her out of the kill shelter and gave her to me," said Howe. "Sobee and I finished the class in 14 weeks. We were top of the class."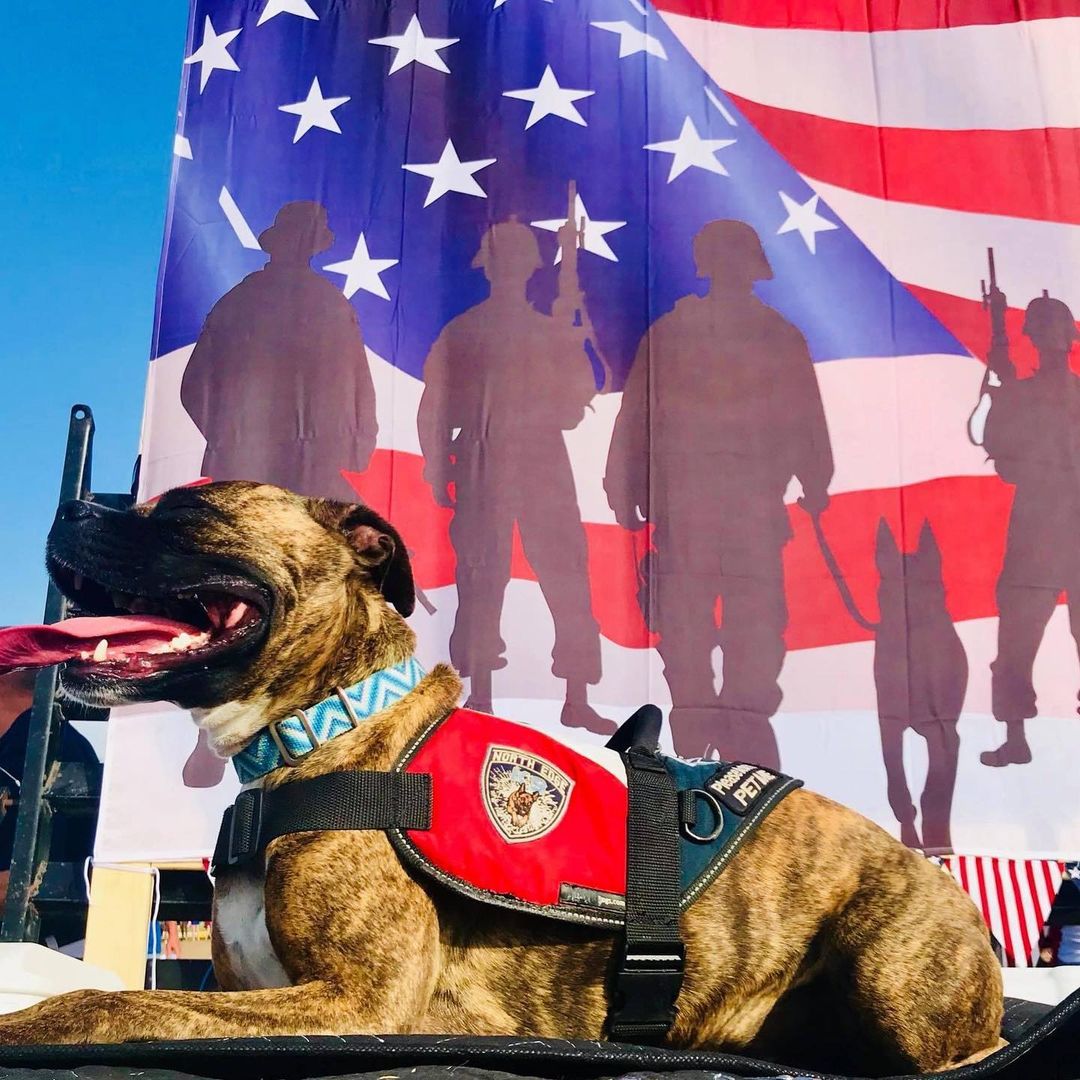 Sobee was training to be Howe's service dog, while she would be given a new home.
The veteran took Sobee in. And since that day, Howe's life only grew brighter.
"When I got Sobee, I had purpose again, you know, I had to get outside and do things, because she needs to get walked," he said. "It kept me occupied, my mind off of whatever was going through my head and struggling.
"It's completely changed my life having Sobee."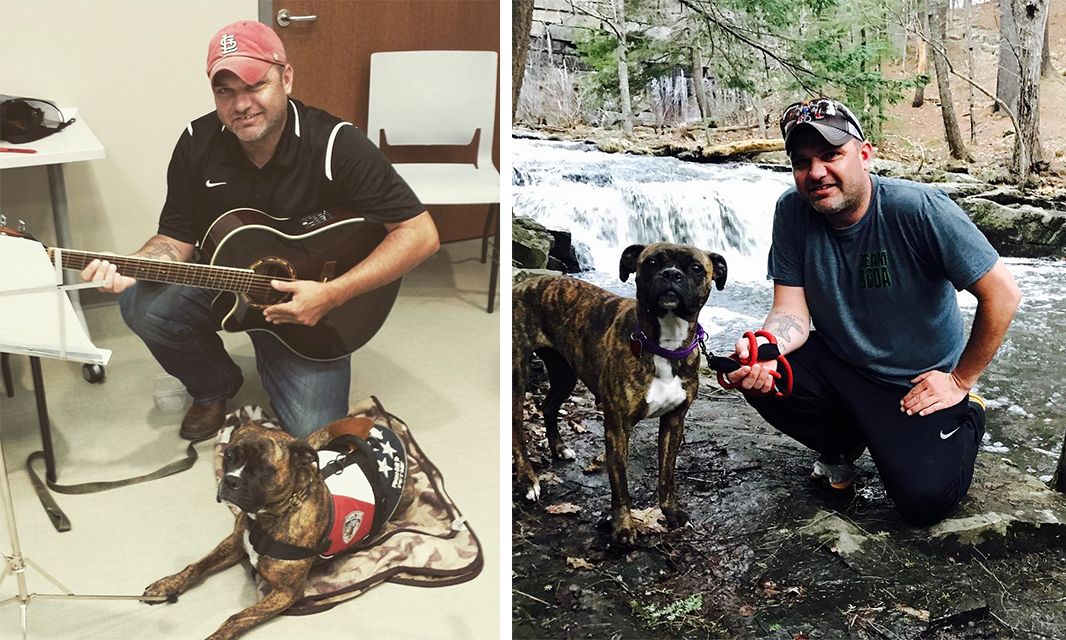 As their friendship bloomed, so too did Howe's life get back on track. Not only did Howe get his kids back, he now has a house, coaches youth hockey, and has started a new chapter of K9s on the Front Line in Missouri, where he trains more service dogs to help struggling humans in need—He's helped over a hundred veterans and dogs so far.
While taking in Sobee no doubt saved her life, Howe says it wasn't he who saved her.
"She wanted to take care of somebody, and she knew she had a mission," he said. "She saved me, I didn't save her."
Share your stories with us at emg.inspired@epochtimes.com, and continue to get your daily dose of inspiration by signing up for the Epoch Inspired newsletter at TheEpochTimes.com/newsletter