National Geographic photographer David Doubilet's journey of creating his signature "above and below the sea" shots began three decades ago in Grand Cayman. It was there that two worlds converged on either side of a razor-thin molecular border between sky and sea. Above were the "impossibly blue skies and billowing clouds;" below, the surreal, "sun-dappled sand" and soaring stingrays—all converged at that moment to create a serendipitous work of art.
Doubilet, from the Thousand Islands, New York, had found his milieu, his voice, and the story he wanted to tell about the world underwater—and above.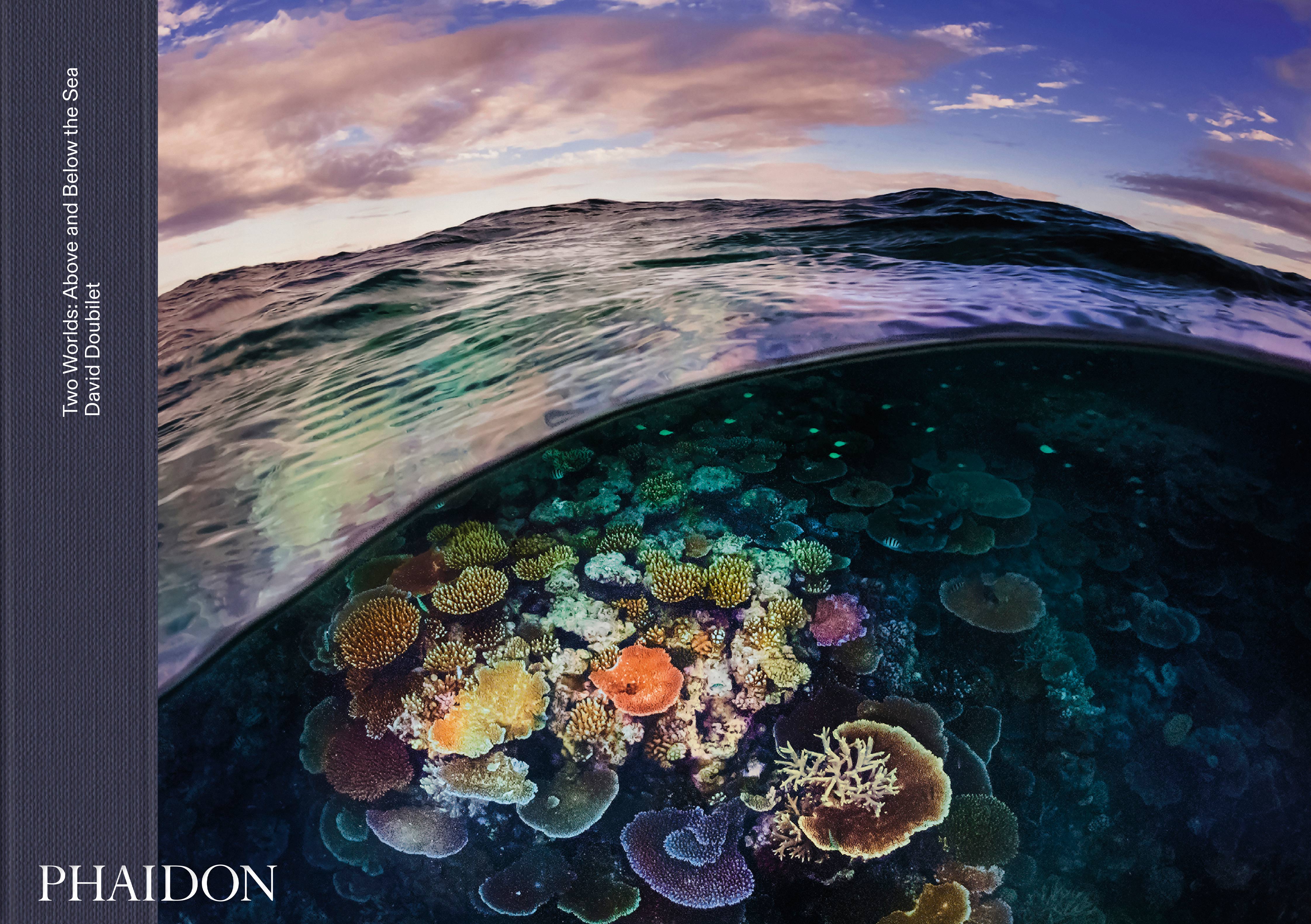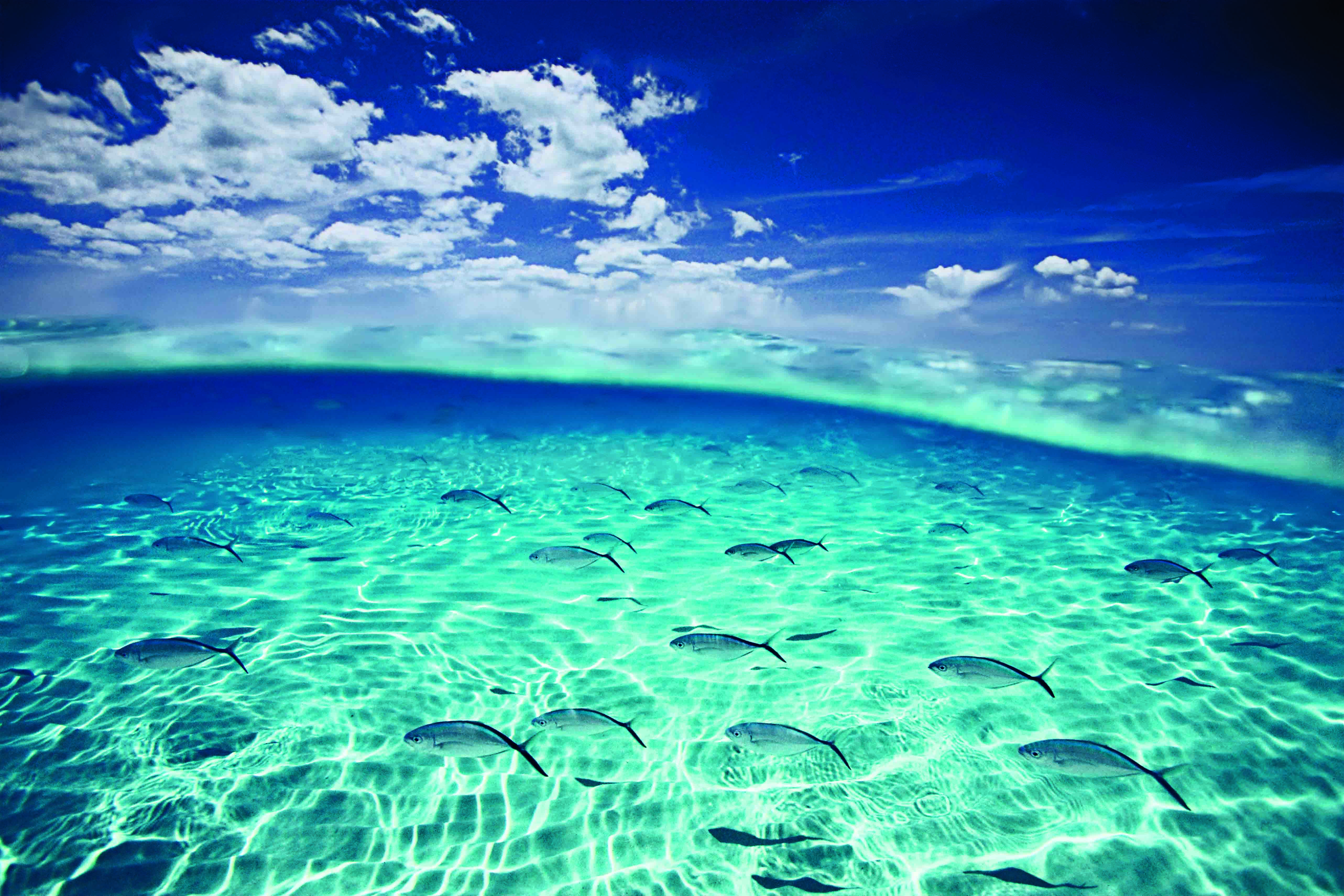 That story began at the age of 9, when his Adirondack camp counselor banished him under the docks with a snorkel as punishment for complaining about a hike due to his asthmatic condition. "The bully counselor thought it would be torture but I loved every minute of it and stayed in the water for hours," Doubilet told The Epoch Times. "I went home to New Jersey and picked out my own mask, fins, and snorkel. I feel I owe that kid a thank you."
Since snapping that photo at Grand Cayman, Doubilet, who's spent more than 27,000 hours capturing hidden worlds underwater, continued to take these unique shots—which were made possible by the advent of a 9.5-inch optical glass dome that corrects for the one-third magnification below the surface.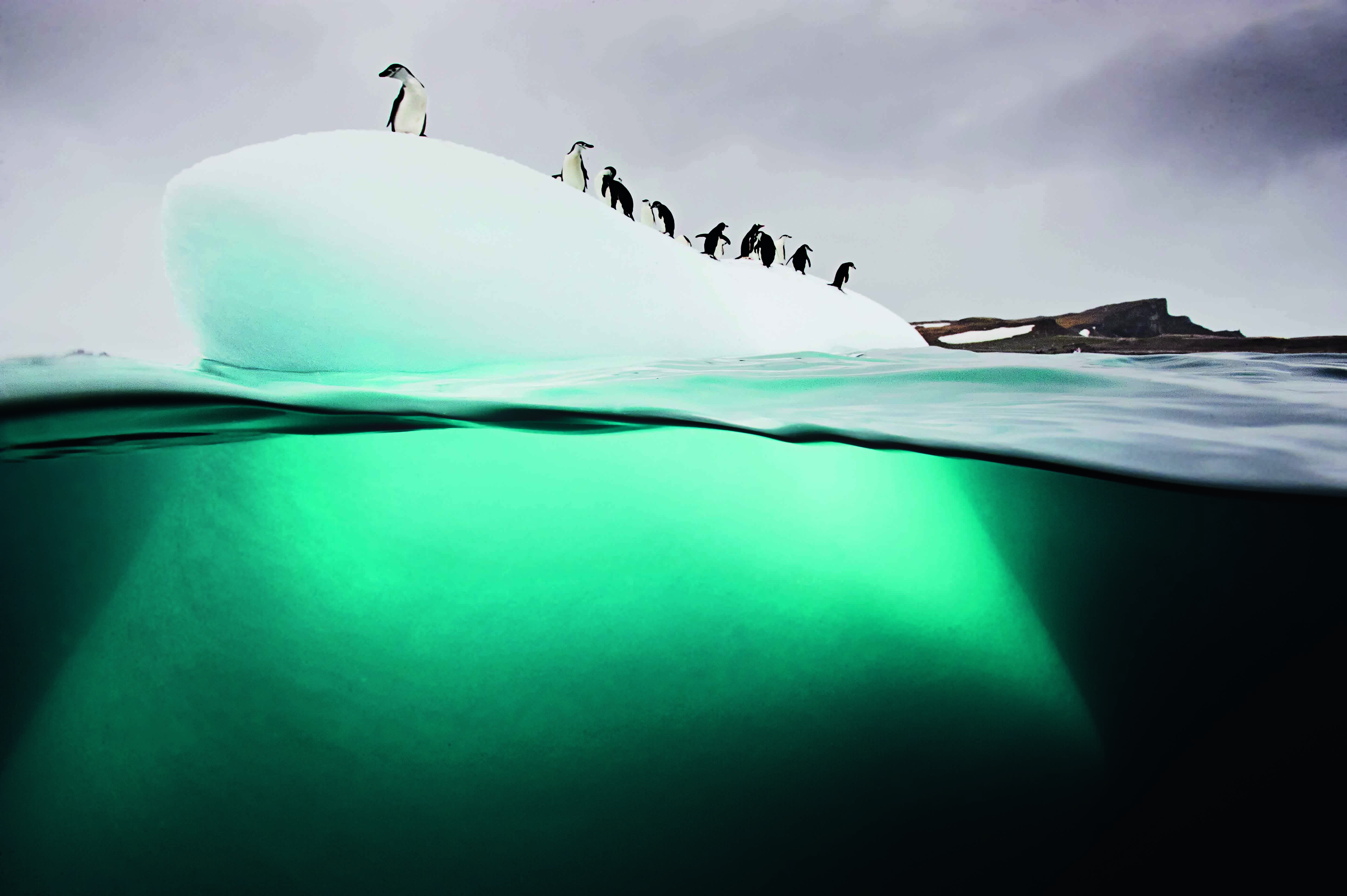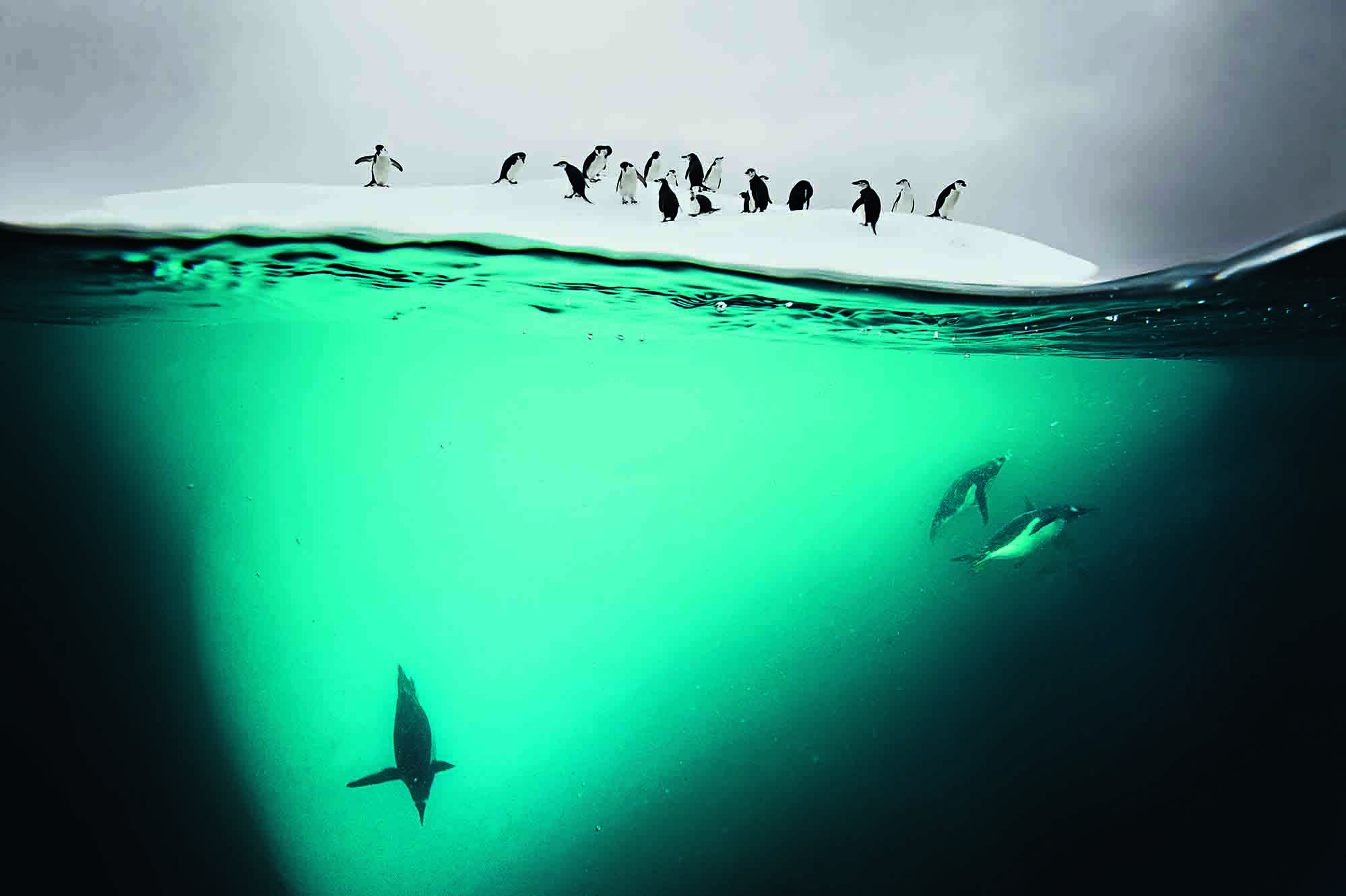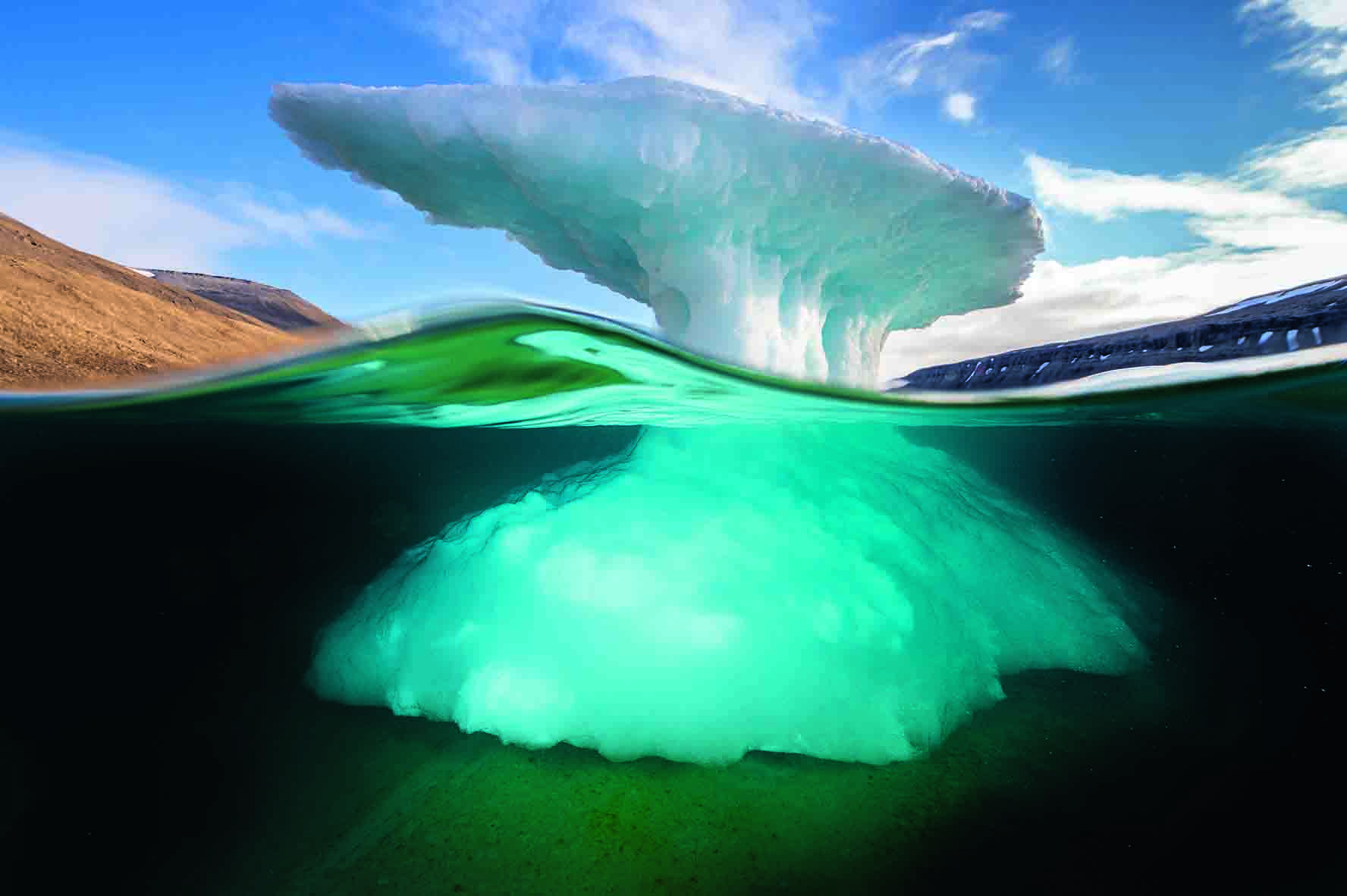 He's traveled everywhere from the equator north and south to both the Arctic and Antarctic poles to shoot his artwork photography on various assignments. Those works feature a trove of plate corals at Opel Reef in Australia; the raw beauty of icebergs touching the Antarctic air above, plummeting into murky depths below; a yawning whale shark encountering Filipino boaters; the startling sight of an American crocodile, invisible from above, yet too close for comfort in the world underwater; and much more.
Light is a key element in Doubilet's work, which brings both of these worlds to life and inspires the artist-photographer like nothing else. "After decades in the sea, I still chase the light. It is magical and can change the mood of an image in an instant. The blue light of evening, sunrise and sunset create their own canvas," he said. "There is nothing like the color of sunset or a brooding mackerel sky."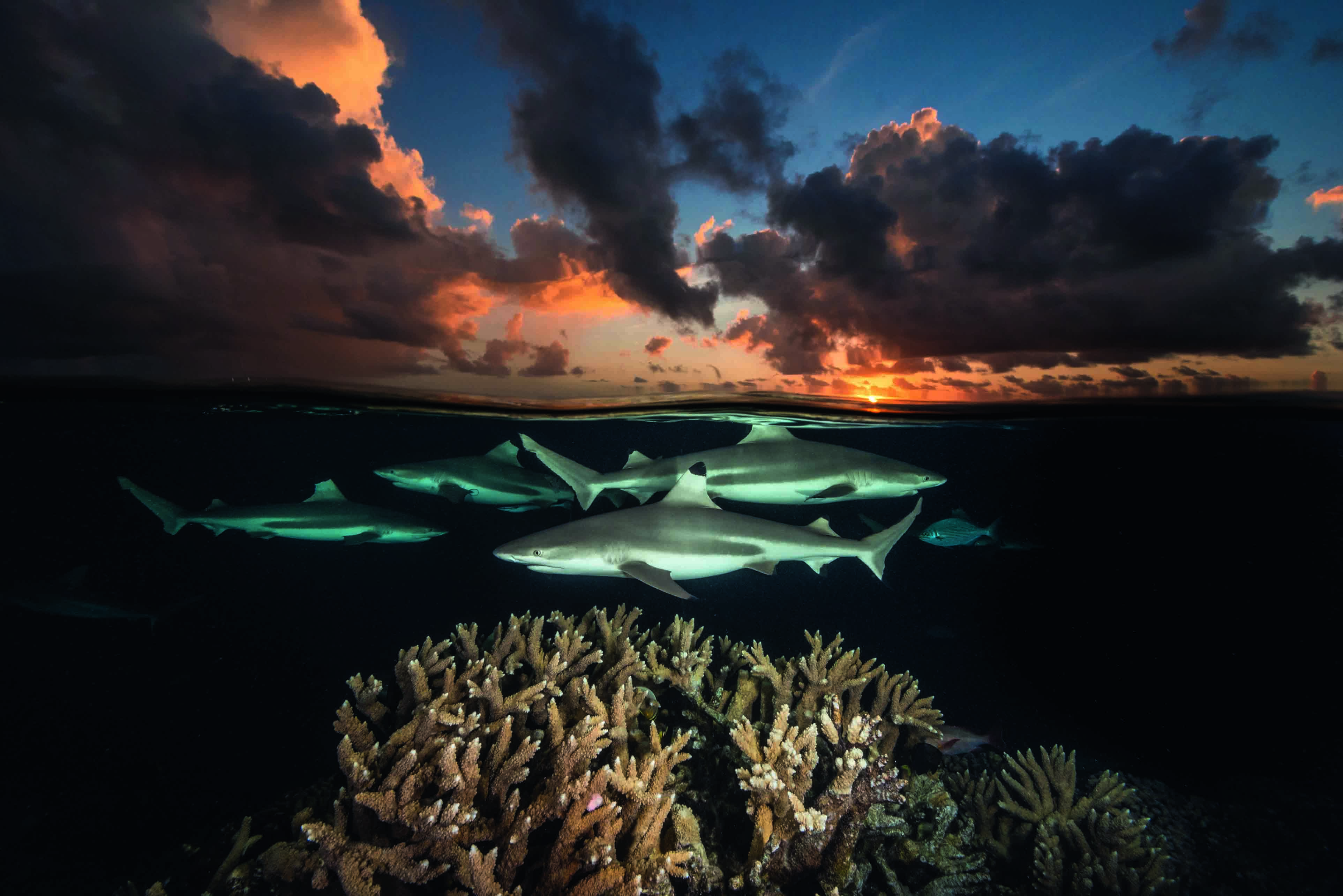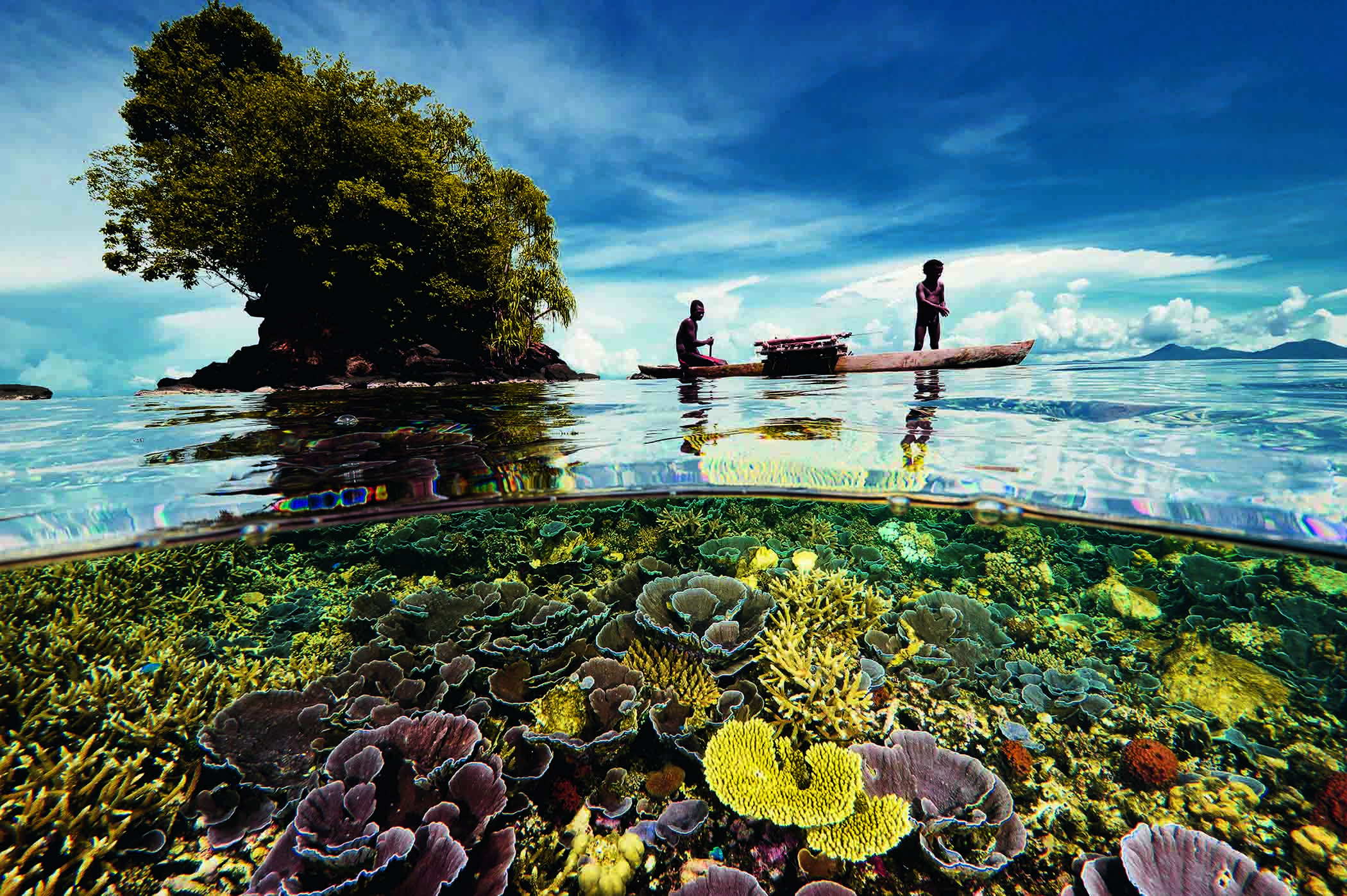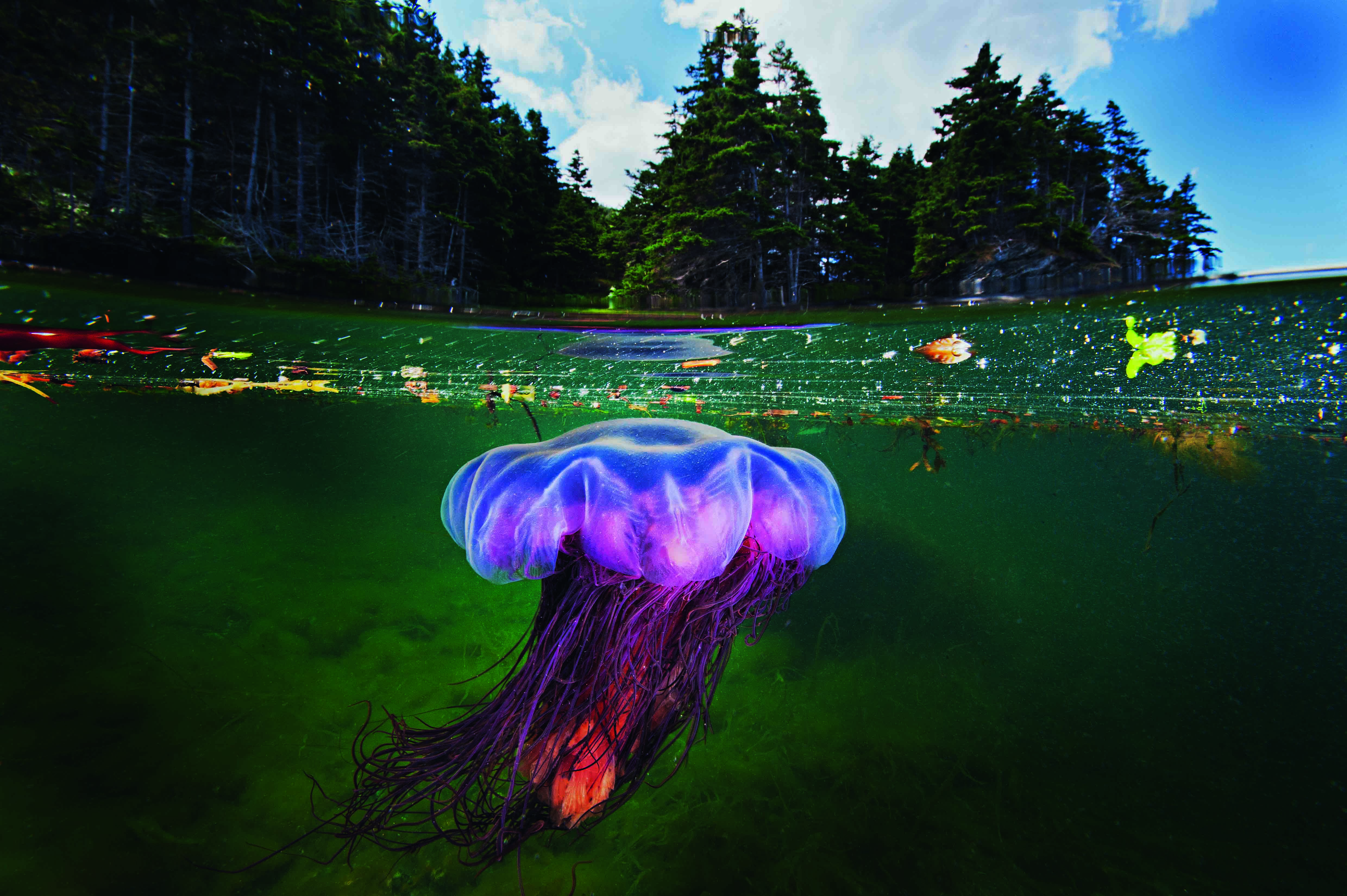 After three decades creating these compositions, Doubilet has compiled his epic journey of exploring two worlds and telling stories through his photography to publish a book: "Two Worlds: Above and Below the Sea," through which he hopes to inspire a sense of beauty, wonder, and loss—loss for some of the cataclysmic changes that have occurred in the span of those three decades—but also hope in the resiliency of our oceans.
"I photograph now with a sense of purpose, urgency and, yes, poetry," he writes in the preface in the book. "In my head and heart, it is critical to make a picture that transcends journalism, to create an image that reaches into the realm of art. If we lose the sense of hope and magic in the sea, we have lost all."
Share your stories with us at emg.inspired@epochtimes.com, and continue to get your daily dose of inspiration by signing up for the Epoch Inspired newsletter at TheEpochTimes.com/newsletter.