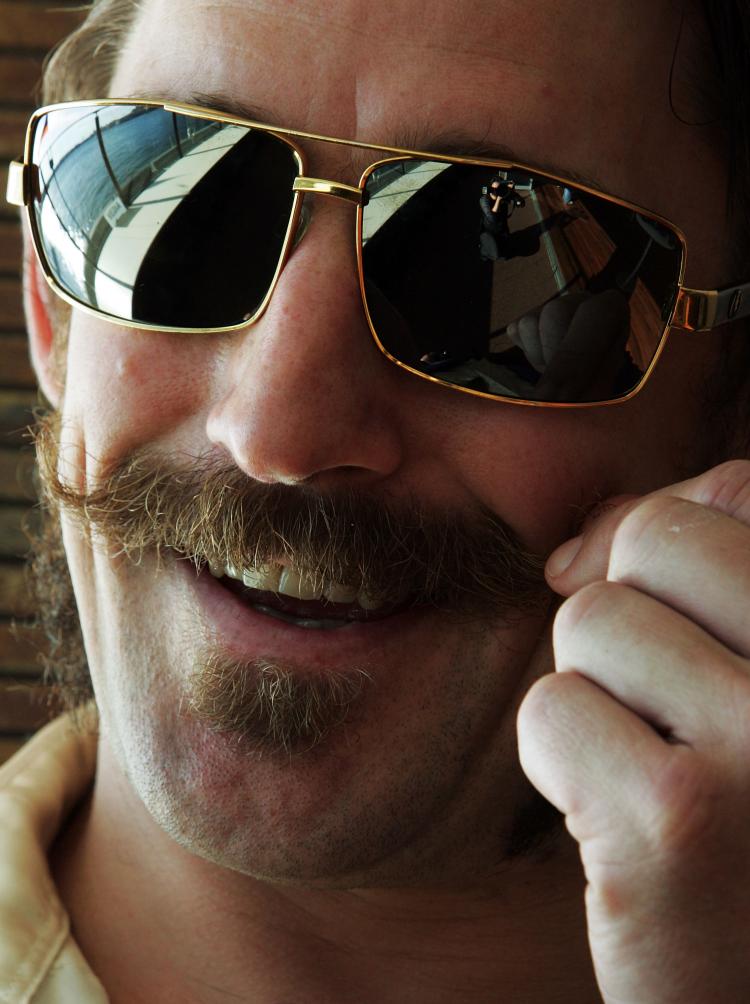 Growing a moustache has never been so important. For the month of November it's a race for all those involved to see who can grow the best moustache in an effort to be given the official title of "Man of Movember" – a coveted title among the Mo Bros!
What is a "Mo Bro", you ask? Well, it's short for Moustache Brother and that's what you become when you officially enter Movember. All male participants enter the competition with a clean-shaven face and then proceed over the following 30 days to grow and, of course groom, their newly found facial hair. The purpose isn't to create a bunch of Merv Hughs lookalikes, however; Movember has a far nobler cause.
The sole objective of this increase in upper lip facial hair (apart from a good deal of fun) is to raise funds and awareness for men's health issues. Men's health is typically an area that is shied away from by men themselves, due to certain stereotypes of having to "tough it out". Movember is about highlighting some of the major health issues men will face in their life time, making it easier and more comfortable for guys to do something about them.
Movember is run by the Movember Association, a not-for-profit charitable organisation which formally began in 1994 and has since raised over $30 million on a global scale. It is established all over the world with countries like Spain, New Zealand, USA and Ireland supporting the Movember event. That's a lot of moustache!
It may seem like Movember is a bit of a man's world, but the Mo Sistas contribute a big part in raising funds too. As the saying goes: "Behind every successful Mo Bro is a Mo Sista." (Well, it goes something like that!)
This year, the Movember Association's beneficiary partners in Australia are The Prostate Cancer Foundation of Australia and beyondblue, the national depression initiative.
Funds raised from Movember contribute to researching causes of prostate cancer, detections, diagnosis and the improved treatment of prostate cancer. The foundation's aim is to reduce the impact of prostate cancer on Australian men, their families and partners and the community in general. They also aim to raise community awareness and encourage early detection.
Men whose lives are affected by this illness can be instilled with a strong sense of support and care, not only from the foundation but from every Mo Bro, Mo Sista and all the people donating and sponsoring the participants.
Beyondblue aims to increase community awareness of depression and address the associated stigma of living with depression. The money raised by Movember is dedicated to improving men's health in rural, remote, regional and metropolitan areas across Australia by supporting men's health projects. For more information on either of the two partners, check out www.beyondblue.org.au or www.prostate.org.au
Movember is a great innovative way to involve people from around the world to support and raise money for two very serious men's health issues. Although it has an important objective, Movember is also good fun and at the end of the month, it will be time to celebrate for everyone involved.
From Barcelona to San Francisco, Perth to Vancouver, at the end of November, the Movember gala parties will be in full swing. Entrants are encouraged to organise office parties and gala Movember parties with fantastic prizes to be won.
This year, every Mo Bro who raises over $50 can go in the draw to win a Holden SSV Series Ute. (Being from the planet Venus, I'm not sure exactly what that means, but it sounds impressive!) Even the Mo Sista who raises the most money for her Mo Bro has the chance to win the car.
There are prizes for best groomed moustache, Miss Movember, the coveted Man of Movember, and even International Man of Movember.
If growing a moustache or supporting someone isn't satisfying enough, the prizes and parties at the end are sure to do it – not to mention all the funds contributed to two very worthwhile organisations.
For more information, visit www.movember.com
To make the most out of Movember 2009 get as many friends, colleagues and family members involved as you can. The more the merrier – or should we say hairier.
Let the mo grow!