More Russian Music Available on CD
April 10, 2013 10:34 pm Last Updated: June 7, 2013 10:05 am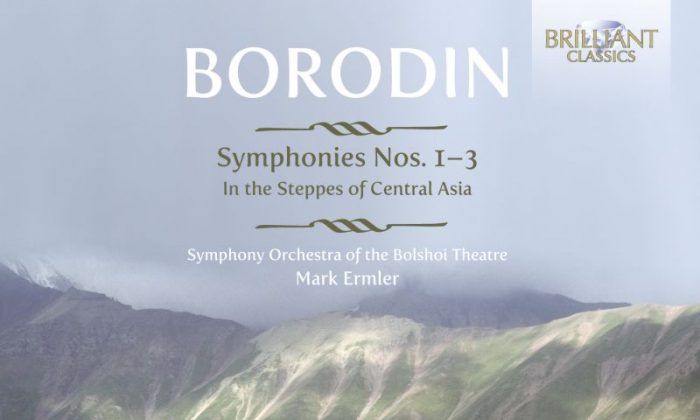 Several new CDs this season offer Russian performers and composers.
Soprano Dinara Alieva studied with Montserrat Caballé, who described her talent as a "gift of Heaven." Her new Naxos CD titled "Russian Songs and Arias" supports this assessment.
Born in Azerbaijan, Alieva has sung at Bolshoi Theatre as well as the Vienna State Opera, Oper Frankfurt, and Deutsche Oper Berlin. She has also won a number of international competitions and appeared at Carnegie Hall.
On the new CD, she is accompanied by the New Russia State Symphony Orchestra conducted by Dmitry Yablonsky.
She begins with a sublime rendition of Rachmaninov's wordless "Vocalise" and shows her capacity to convey emotions with Tchaikovsky songs (with orchestral accompaniment rather than piano) plus a highly dramatic account of the Letter Scene from "Eugene Onegin."
Also included are two arias each from Tchaikovsky's "The Queen of Spades" and Rimsky-Korsakov's "The Tsar's Bride."
Hopefully, the Met will sign her up.
Borodin Recording
Some years ago, I was at a chamber music concert when many in the audience started humming along to one of the pieces, Alexander Borodin's String Quartet No. 2 in D. The reason is that the theme was used for "Baubles, Bangles, and Beads" in "Kismet," the popular musical based on his music.
Listeners may have a similar reaction when listening to "In the Steppes of Central Asia" ("Sands of Time" in "Kismet"), which is contained on the 2-CD set of Borodin Symphonies on Brilliant Classics with Mark Ermler conducting the Symphony Orchestra of the Bolshoi Theatre.
Borodin's symphonies are also highly listenable. His third symphony, like his opera "Prince Igor," was left uncompleted at his death and completed by others, but it still manages to satisfy because of his melodic gift. These performances are well executed and recorded.
Incidentally, "Prince Igor" will be performed at the Met next season. The opening night opera will be "Eugene Onegin."
Barry Bassis reviews NYC shows, concerts, and exhibits as wells as new CDs and DVDs.