The last 18 miles of the road leading to the Monteverde Cloud Forest in Costa Rica, full of ruts and potholes by design, takes more than an hour and a half to navigate, and the locals like it that way. They choose not to fix it because it would be too easy for tourists to visit.
This may not sound all that hospitable, but it illustrates the emphasis that Costa Ricans place on conservation. The Cloud Forest, which I visited prior to COVID-19 as part of an Overseas Adventure Travel (OAT) tour of Costa Rica, is indeed an ecological marvel worth saving—and seeing. But you have to really want to go there.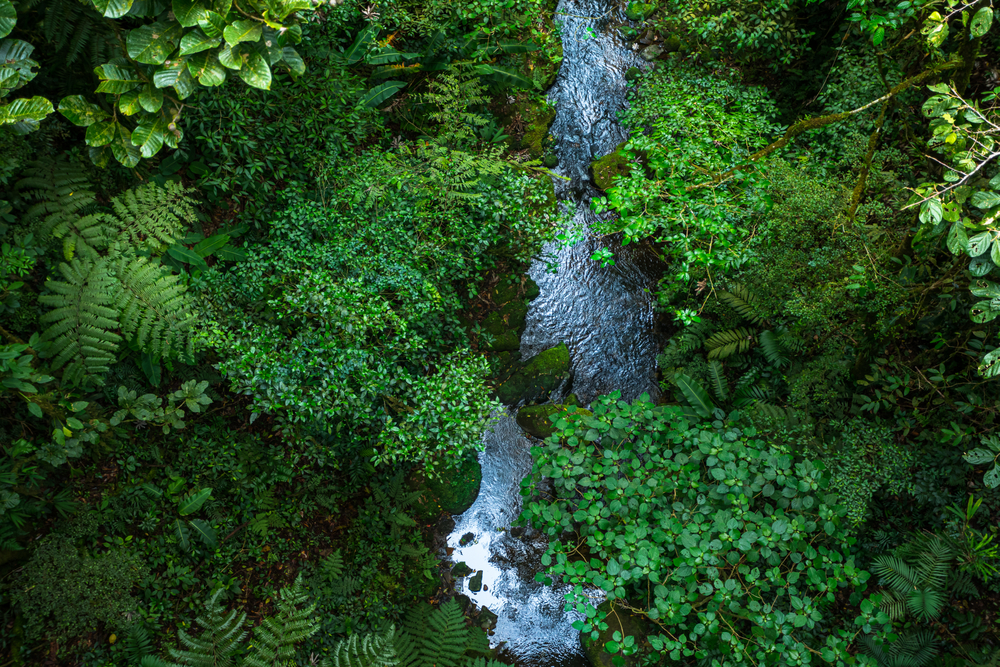 So what exactly is a cloud forest? Contrary to popular thinking, it isn't where all your technology apps are stored. It is, instead, a rare kind of rainforest where plants actually grow on top of trees. The technical explanation is that "the combination of altitude, humidity, and irregular topography creates a unique environmental situation where the clouds remain low for most of the year, preventing the advent of sun, locking in moisture and creating an atmosphere where plant activity is so high that they actually cover the trees."
The non-technical explanation: Lots of clouds and rain result in every inch of the trees from bark to branch to be covered by things green and growing. These epiphytes, as the plants are called, cover every branch and limb, creating a dense wonderland of greenery.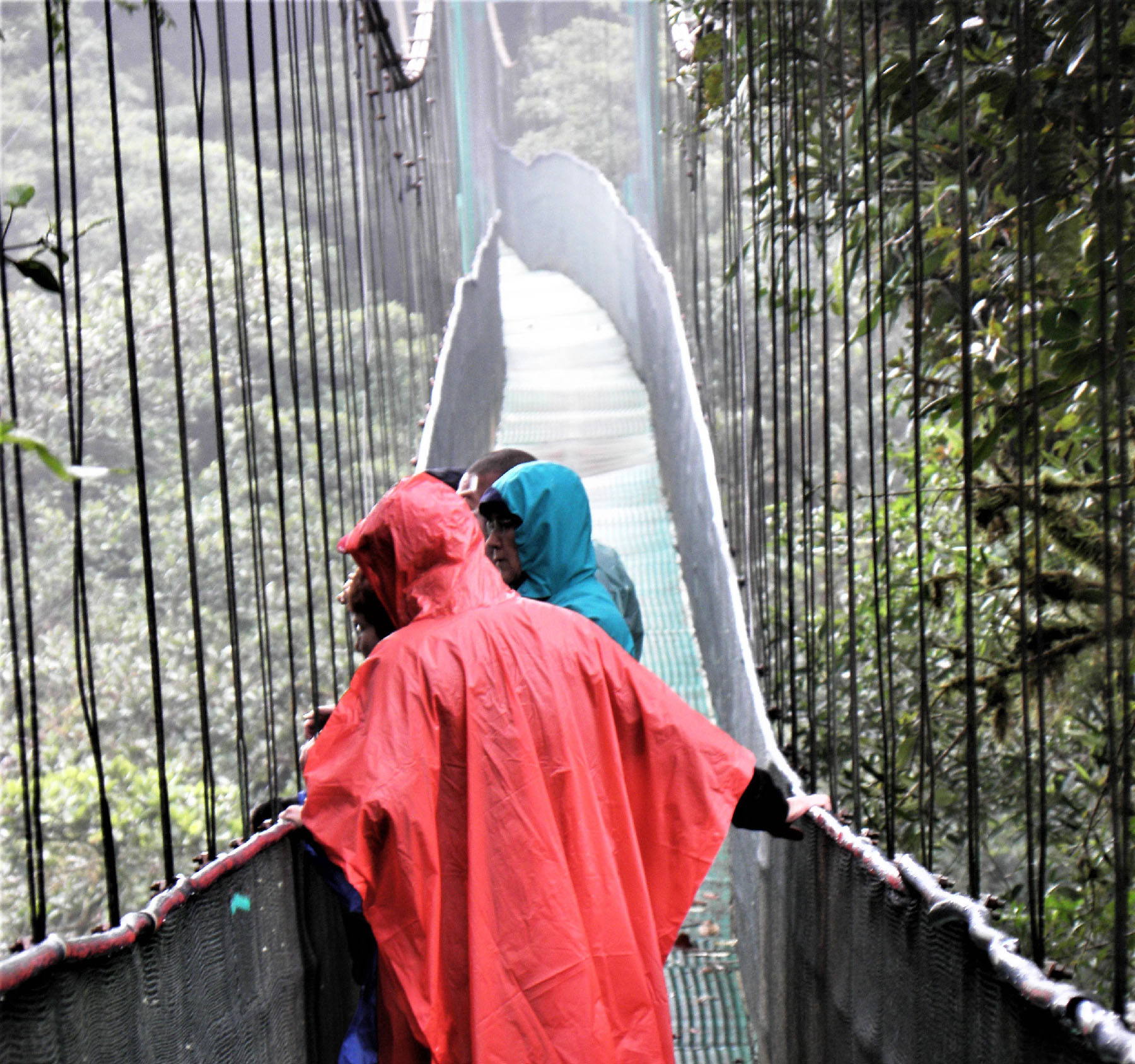 I've been to rainforests before but never one so overwhelmingly green and lush, a blanket of emerald and jade and olive and lime, unrelenting and opaque. There are no empty branches, tree trunks, or ground area so that the immersion in this sea of green is utterly complete. Each branch, bush, and leaf is so unique in its color, design, texture, size, shape, and sheen as to more resemble an art form than a fragment of foliage, in which Ellen Kaiden of Sarasota, Florida, the artist in the group, claimed to detect different emotions.
"I was overwhelmed by the life force of the Costa Rican Cloud Forest," she said. "We were privileged guests in an alternative universe of the canopy."
Equally important to the expansive plant life is the multiplicity of animal life living among it. This enormously rich ecosystem supports 7 percent of the world's plant and animal diversity on only 0.1 percent of the earth's surface. It's an amazing place, but it was only one of several forests, beaches, villages, and farms we visited as part of OAT's 13-day Costa Rican adventure.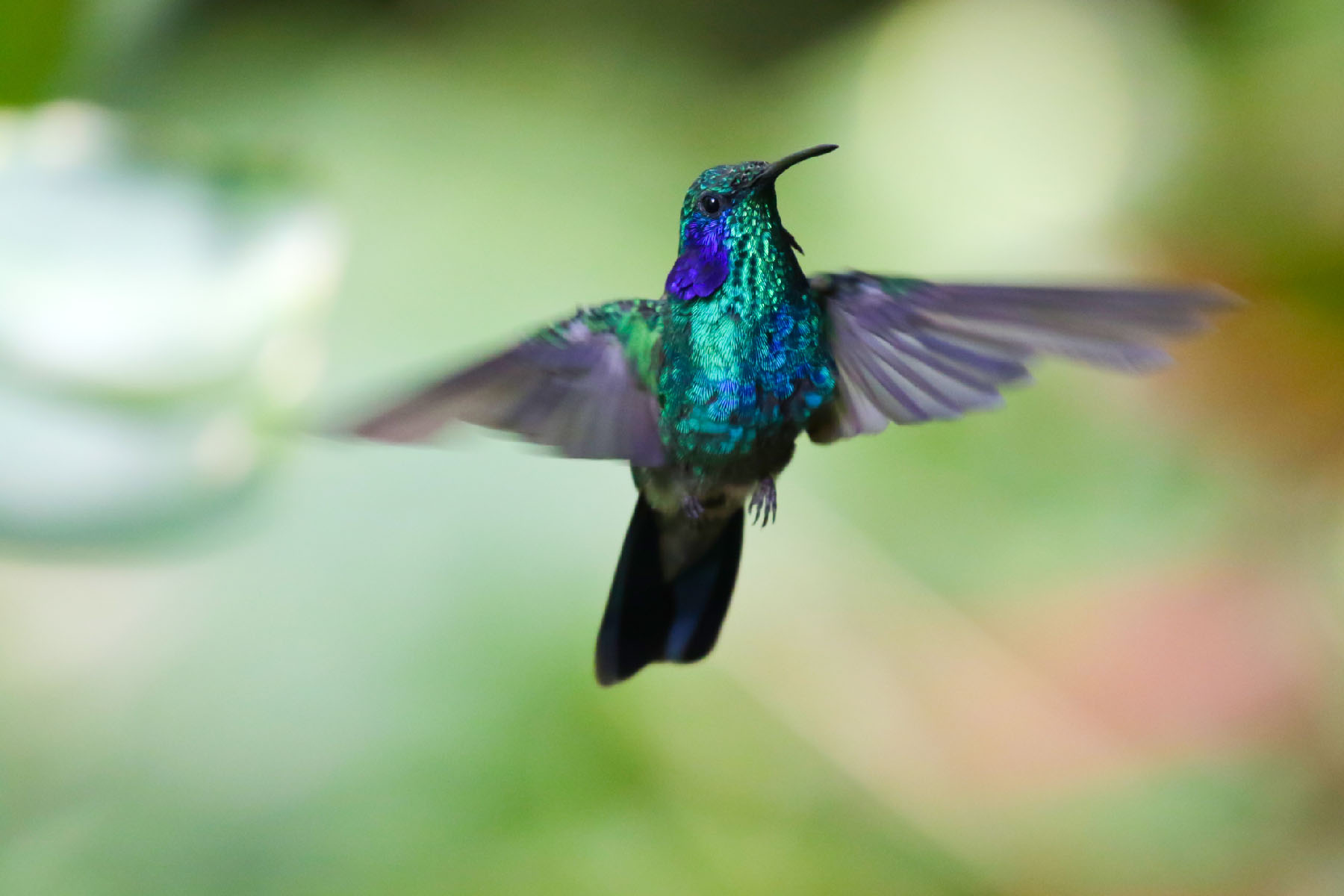 What sets OAT apart from many other tour companies is its emphasis on learning and discovery, a part of the OAT philosophy that the company takes very seriously. And with a guide like Andres, a botanist with two master's degrees in ecotourism and sustainability, it was hard not to be learning all the time. Woven into the formal activities are opportunities to learn about the people, explore local markets and towns, and participate in cultural exchanges.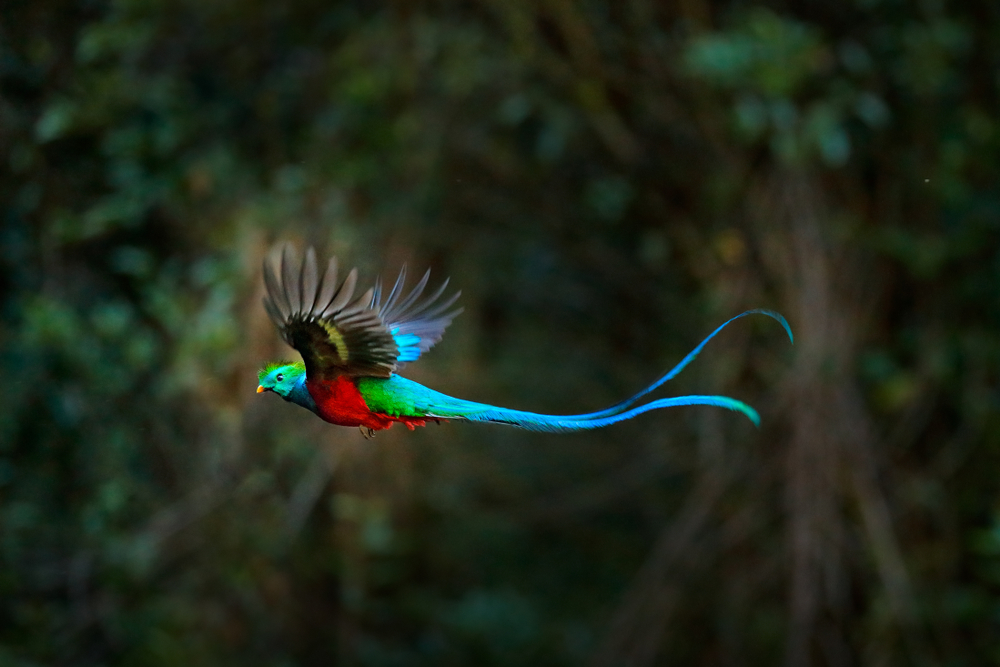 What happens outside the official itinerary is equally interesting. The rides from place to place may be long, but they're never boring. Perhaps, you stop for lunch and get as dessert an unexpected exhibition of resident show horses belonging to the owner of the restaurant. A bathroom break brings a surprise demonstration of sugar-cane extraction in an old mill. The fact that they mixed the resulting samples with local Costa Rican rum made the experience all the more special. Add to that a random opportunity to milk a cow at a local farm and the stops not included on the itinerary compete with those that are for excitement.

Meanwhile, back at the Cloud Forest, there was quite a bit of local color to break up the monotony of greenness. Time was spent seeking out—and reveling in—the unusual resplendent quetzal, a large, rare, and brightly colored bird that is as elusive in Costa Rica as the kiwi is in New Zealand. Traversing a series of hanging bridges provided a bird's-eye view of the forest very different from what you can see from the ground, and a visit to a hummingbird sanctuary where hundreds of the colorful little guys flapped their little wings with impossible-to-measure speed entranced travelers who desperately tried to capture them on camera.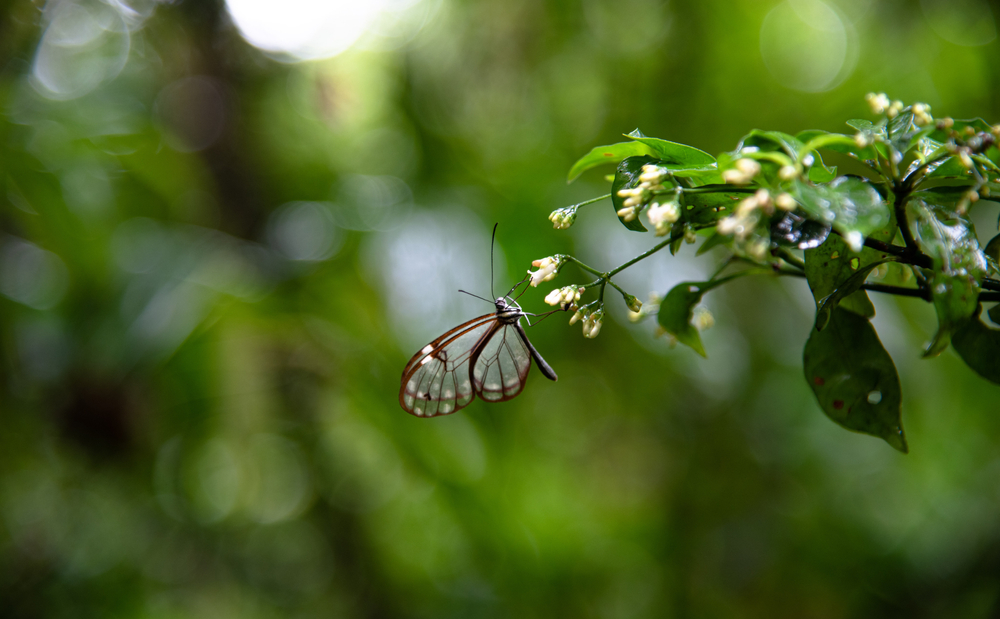 A meeting with Martha Campbell, the daughter of one of the original Quaker settlers of Monteverde in 1951, provided some historical context to the Cloud Forest community, which, at that time, had no plumbing, no electricity, no phone service, and very few people. Though the community survived by cattle ranching initially, eventually they discovered that a far greater good—as well as more money—could be accomplished through conservation and the expanded tourism trade that followed.
Still, she somewhat bemoans the large influx of tourists of the past two decades.
"I wish there would be less development," she said. "Sure, there are more job opportunities, but also more cars, maybe more crime, and I just miss the simple life we used to have."
I would hazard a guess that the road leading to the Monteverde Cloud Forest isn't going to be fixed anytime soon.
When You Go
Trips are expected to resume in late summer 2021: OATTravel.com
Fyllis Hockman is a freelance writer. To read features by other Creators Syndicate writers and cartoonists, visit the Creators Syndicate website at Creators.com. Copyright 2021 Creators.com