Warning: This article includes content some readers may find disturbing.
A British mother shared her family's heartbreaking story to warn other parents after her 11-month-old baby son lost all four limbs to a sepsis infection.
Months after the deadly blood infection almost took her baby's life, Abigail Wardie, from Cleethorpes, Lincs, came forward to tell her story to alert other parents about the disease, which is difficult to spot. She hopes her son's story will raise awareness among parents and other medical staff who have not received specific pediatric training.
"Some people might feel sorry for us," Abigail told Caters News, "but I feel like the luckiest mom in the world—I still have Oliver with us—he might not have any hands or feet but he is still my smiley, brave little boy."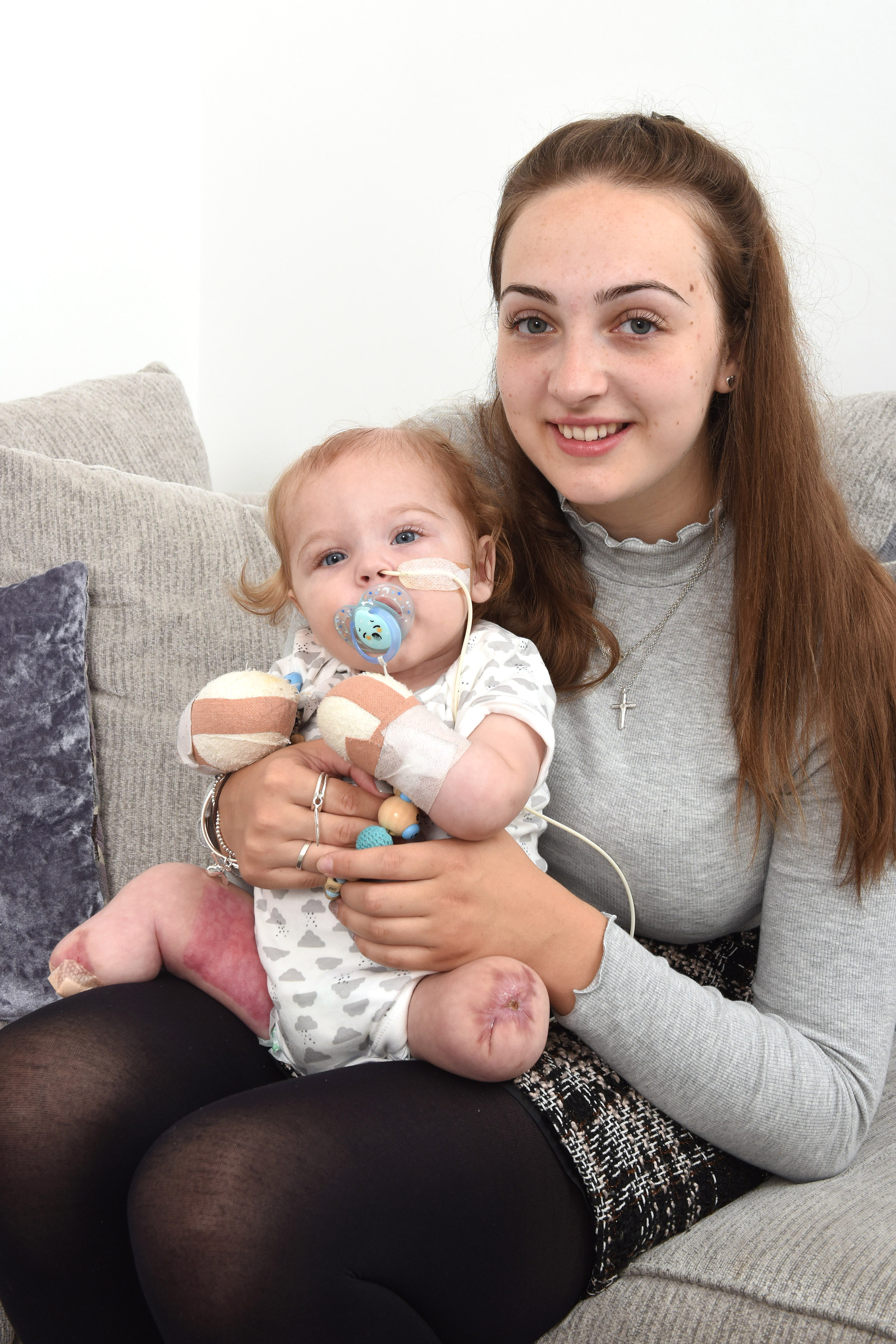 The illness that led to baby Oliver losing both hands and both feet started innocently enough. On March 16, 2019, Abigail decided to get Oliver checked out as she worried he was dehydrated. Abigail was nonetheless told to take her baby home and give him fluids and an infant painkiller called Calpol. The following day, Oliver's health dramatically deteriorated, and he was rushed to a hospital for emergency care.
"Oliver had seemed a bit under the weather. But that night, he got more ill and seemed lifeless," Abigail said.
"When I moved him, it was as though his bones were aching," Abigail added. "He quickly became very pale and lethargic and just wasn't his usual self. I would cuddle him and he was groaning as though his bones were aching."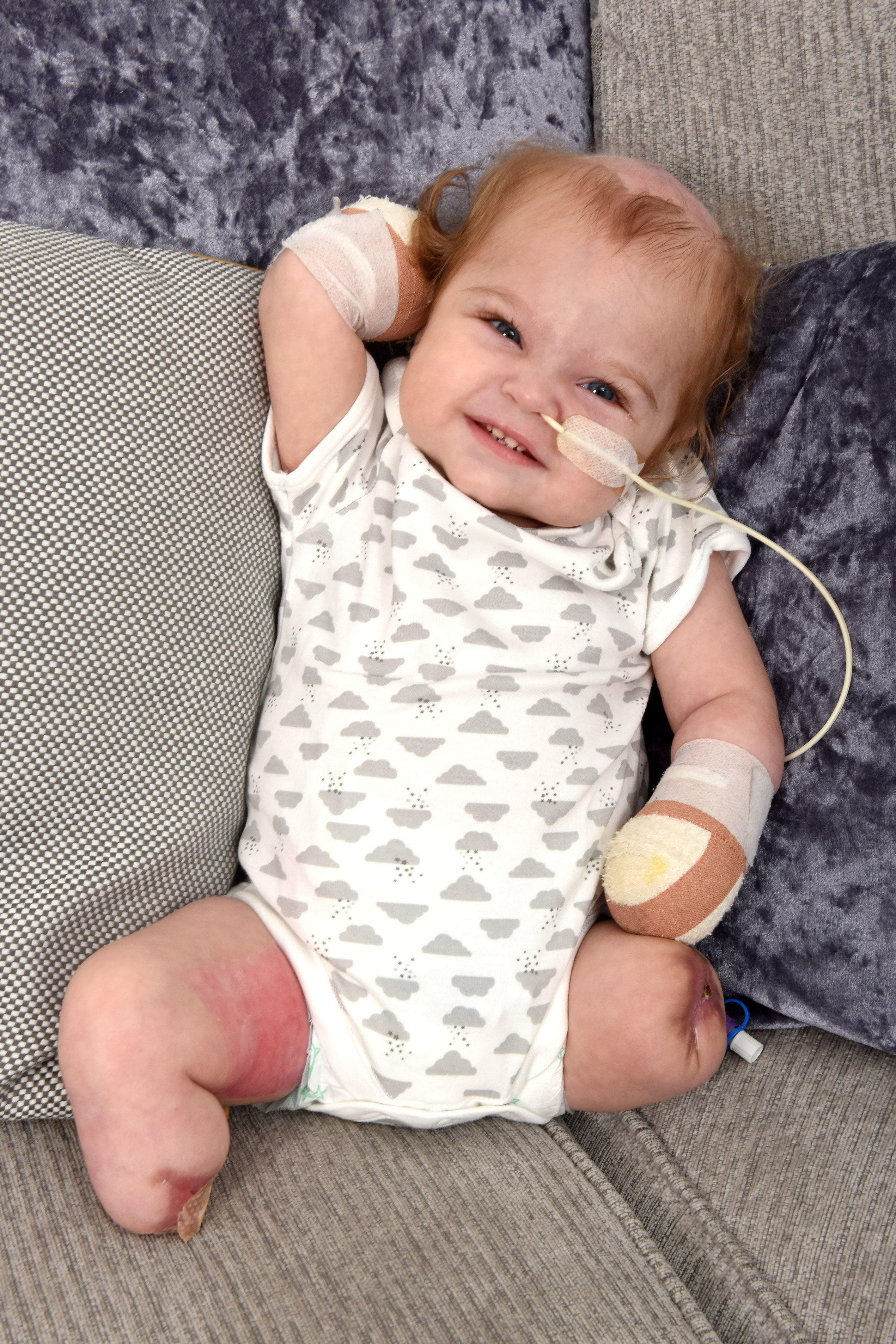 As doctors battled to save her son's life, everything became a blur for mom Abigail.
"I still had no idea what was wrong with Oliver, I was just trying to hold it together as they were putting him to sleep," recalled Abigail.
"I could hear a doctor on the phone to another hospital asking how to treat Oliver," she added. "His hand and feet had started to go purple, and I just remember thinking he must be cold and telling them to put some socks on him."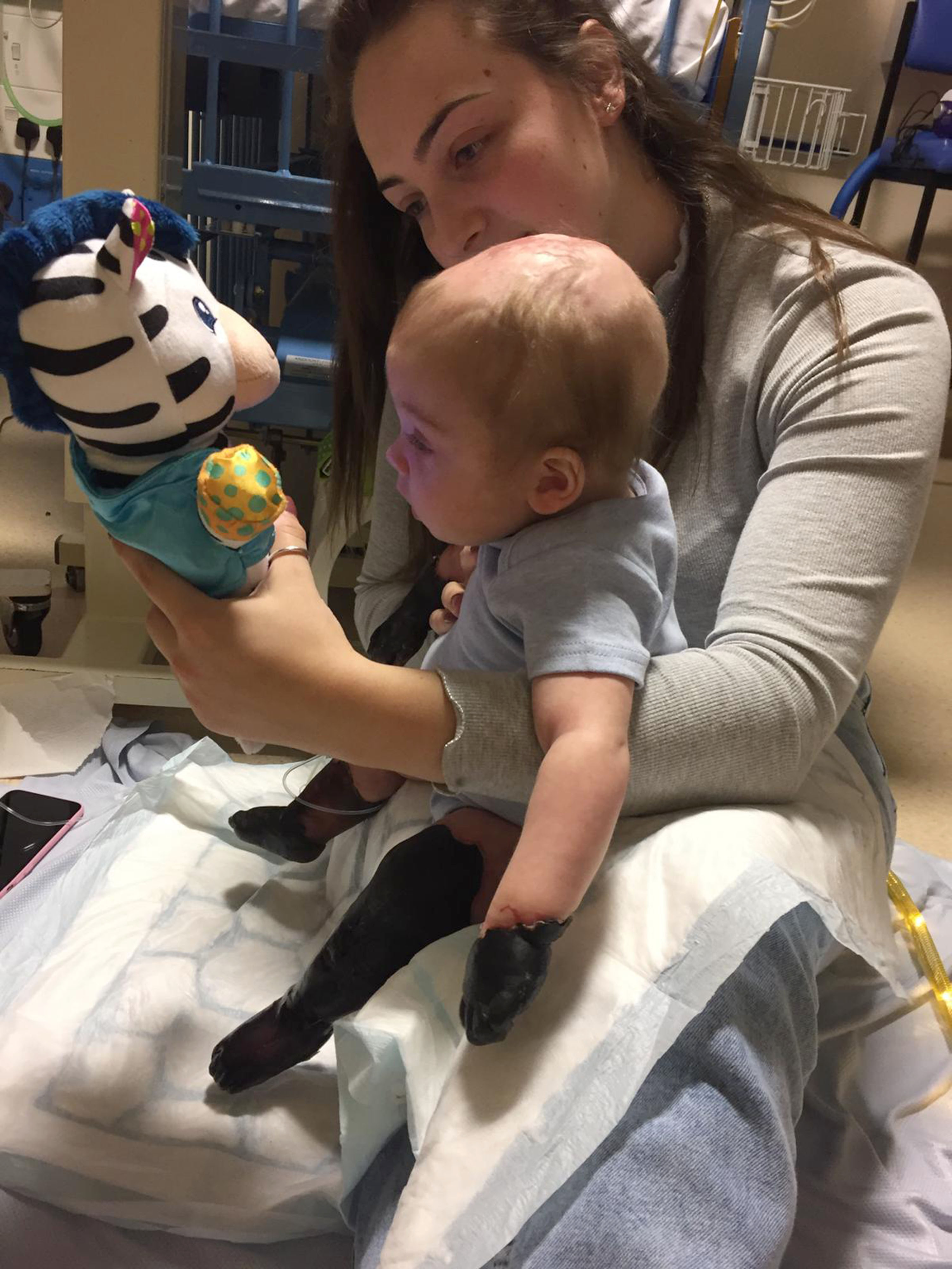 Doctors then delivered the bombshell news that Oliver had the potentially deadly blood infection, sepsis. They thought the sepsis might have originated from an undiagnosed throat infection.
According to Mayo Clinic's website, sepsis is a life-threatening condition caused by the body's response to an infection and can damage multiple organs. Usually, the human body releases a cocktail of chemicals into the blood to counter infection. If the body's response to these chemicals becomes imbalanced, sepsis develops. Unchecked, sepsis can progress to septic shock and significantly lowered blood pressure, which can then lead to death.
Sepsis does not discriminate; it can occur in anyone. It is a deadly condition that is most commonly found in older adults, pregnant women, children under 1 year old, those with weakened immune systems, and people with a chronic condition such as cancer, lung disease, or diabetes. Survival is possible if sepsis is treated early enough with antibiotics and intravenous fluids.
In Oliver's case, the sepsis caused severe damage to his hands and legs. As the infection raged in his little body, the tissue in his limbs began to die, turning his hands and legs black. Doctors decided to amputate Oliver's limbs when one of his legs completely severed off as Abigail and a nurse moved him.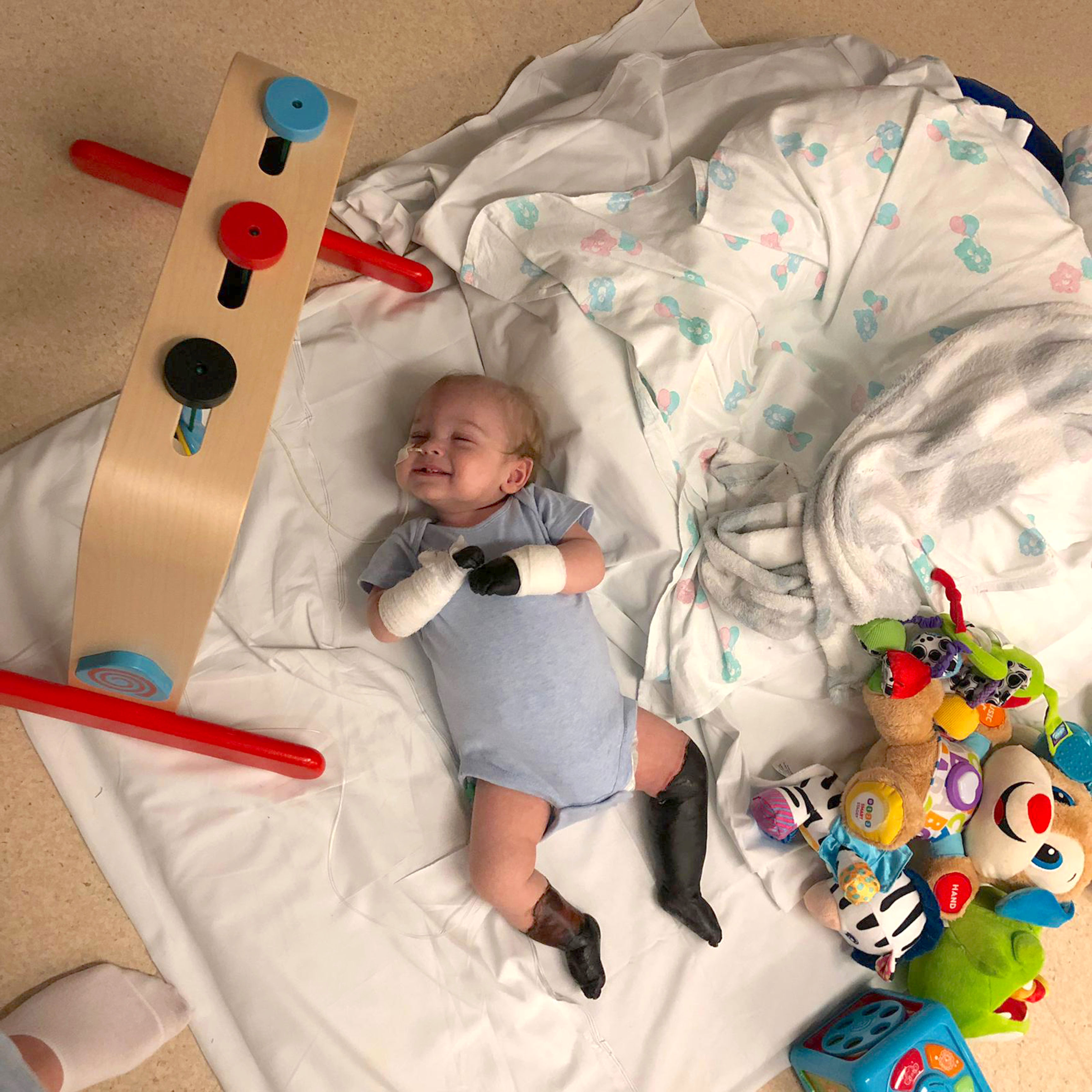 Abigail said after the surgery that it was a "relief" for Oliver to have his limbs amputated.
"Once he had his limbs removed, he was like a different child—so happy and full of life, it seemed like a relief for him," she said.
Once Oliver was back home and awaiting his prosthetics, Abigail decided it was time to speak out. By sharing her story, she hoped to help other parents avoid the nightmare Oliver and she had gone through.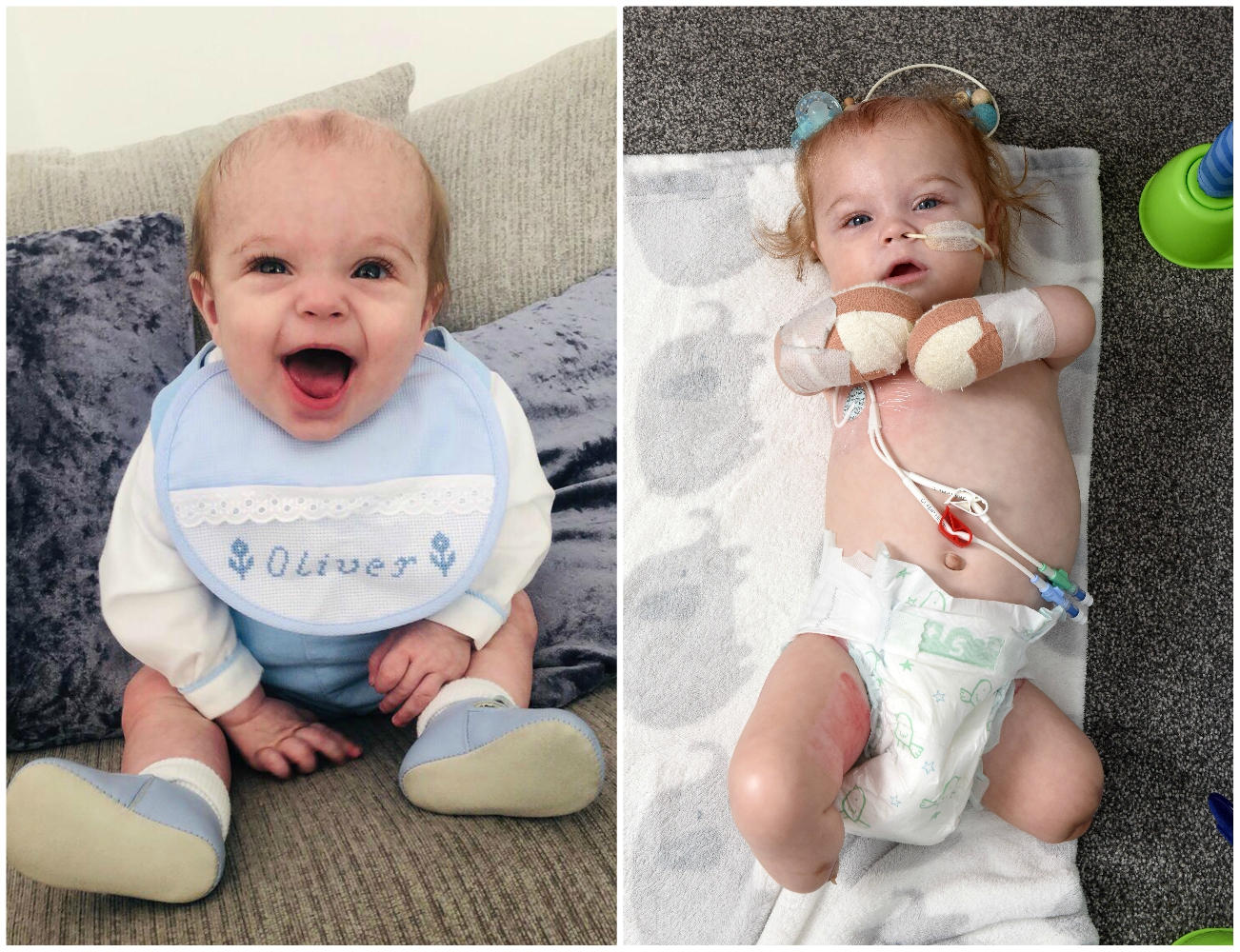 "I want his story to be used to help spread awareness and teach other parents and GPs who maybe don't have specialist pediatric training, about the signs of sepsis," she said.
"I had no idea how ill Oliver was, but if he hadn't gone into the hospital when he did, he wouldn't be here," she added.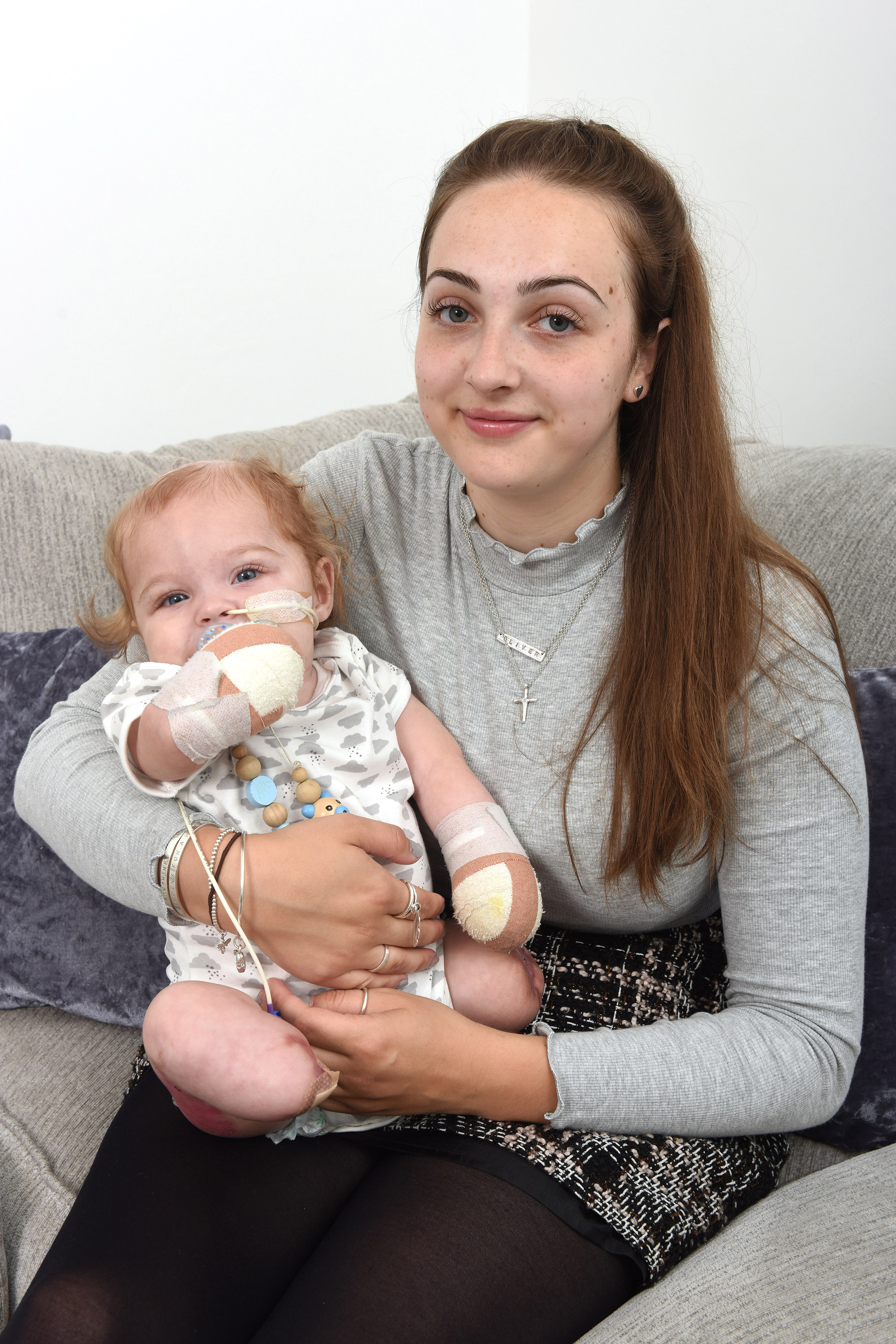 The Sepsis Trust's chief executive, Ron Daniels, said that sepsis is "notoriously difficult" to identify. He added that diagnosis depends on health care professionals being alert to the possibility of sepsis being the cause of symptoms in a deteriorating patient with no other apparent cause.
Thanks to Abigail sharing her heart-wrenching story, there is a much higher chance that sepsis will be considered earlier in the diagnosis process. And that could be the difference between life and death.
We would love to hear your stories! You can share them with us at emg.inspired@epochtimes.nyc