Among countless social media groups on Facebook, one in particular has done a lot more than just posting memes back and forth among its members.
Detroit mother of two, Ericka Woods turned her Facebook account into a "sisterhood" for moms who want to give back to their community. And it's attracted thousands of members.
When Woods was struggling with the challenges of being a mother for one of her children, she realized the importance of having a supportive community to turn to.
So she decided to be the change she hoped for.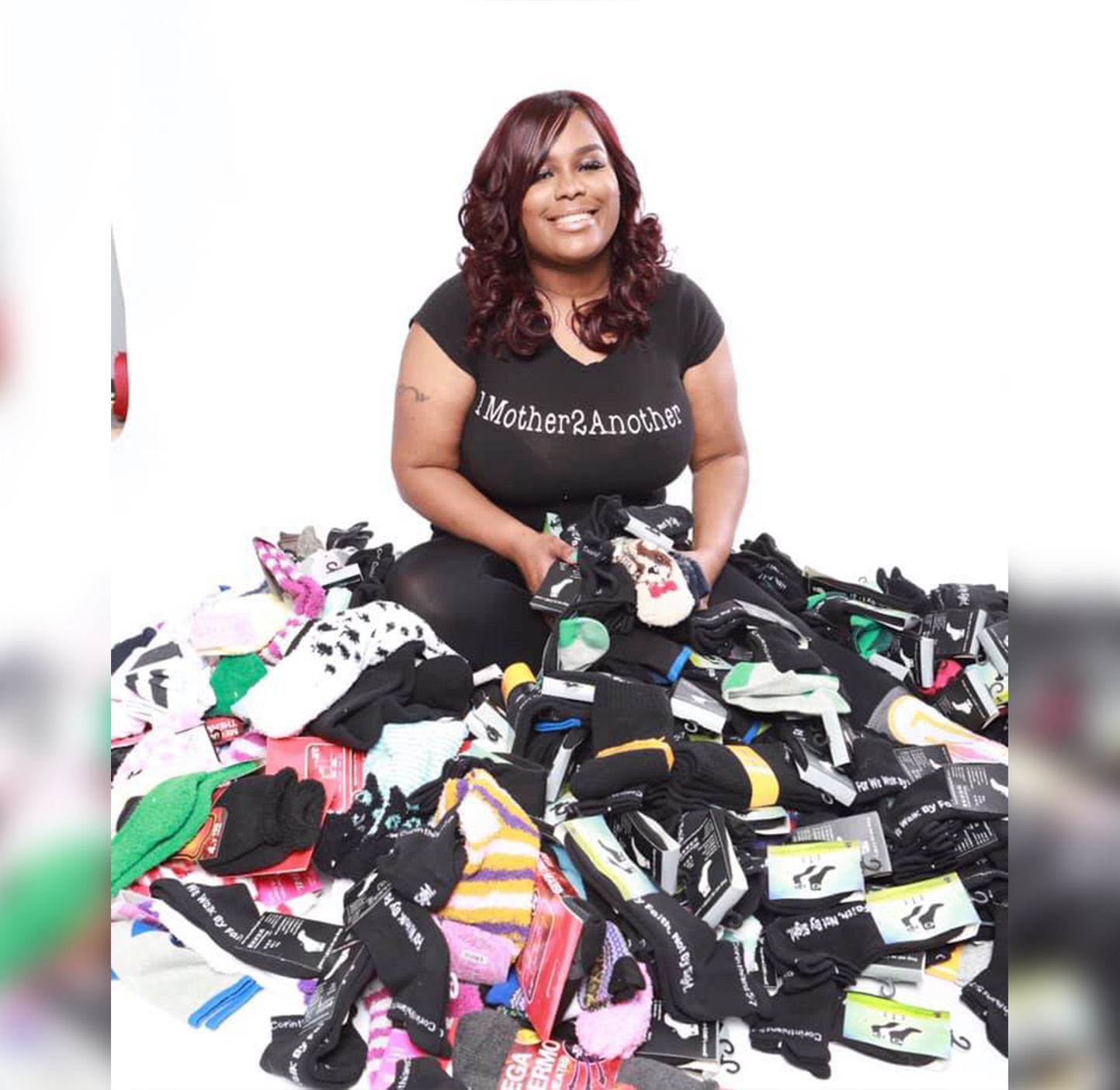 "I decided to create a platform for moms to vent, share and also give back to the community," she told Fox2.
Passionate about paying it forward to neighbors in need, Woods wasted no time encouraging women to support each other and help the less fortunate members of their communities.
Before long, the Facebook group for her nonprofit, 1 Mother 2 Another, drew nearly 4,000 moms to gear up and help tackle issues such as hunger and homelessness.
"I have always had a love and a passion for giving back, just something about giving and helping the homeless has always [been] something special to me," Woods said.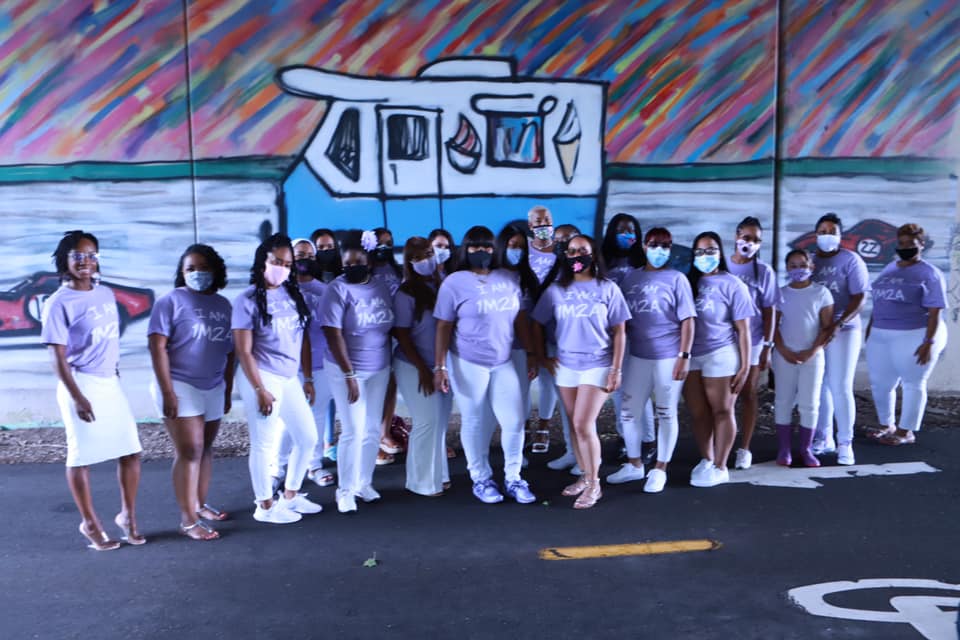 The group states its mission on its website: "1Mother2Another is a non profit organization devoted to motivating, empowering and educating mothers from all walks of life. Through community outreach, supportive services, and resource facilitation, we strive to unify and support mothers across the world."
Woods just finished advertising and collecting for her favorite fundraiser, dubbed "Socktober," which collects socks for the homeless. The campaign even included Woods's first-ever billboard.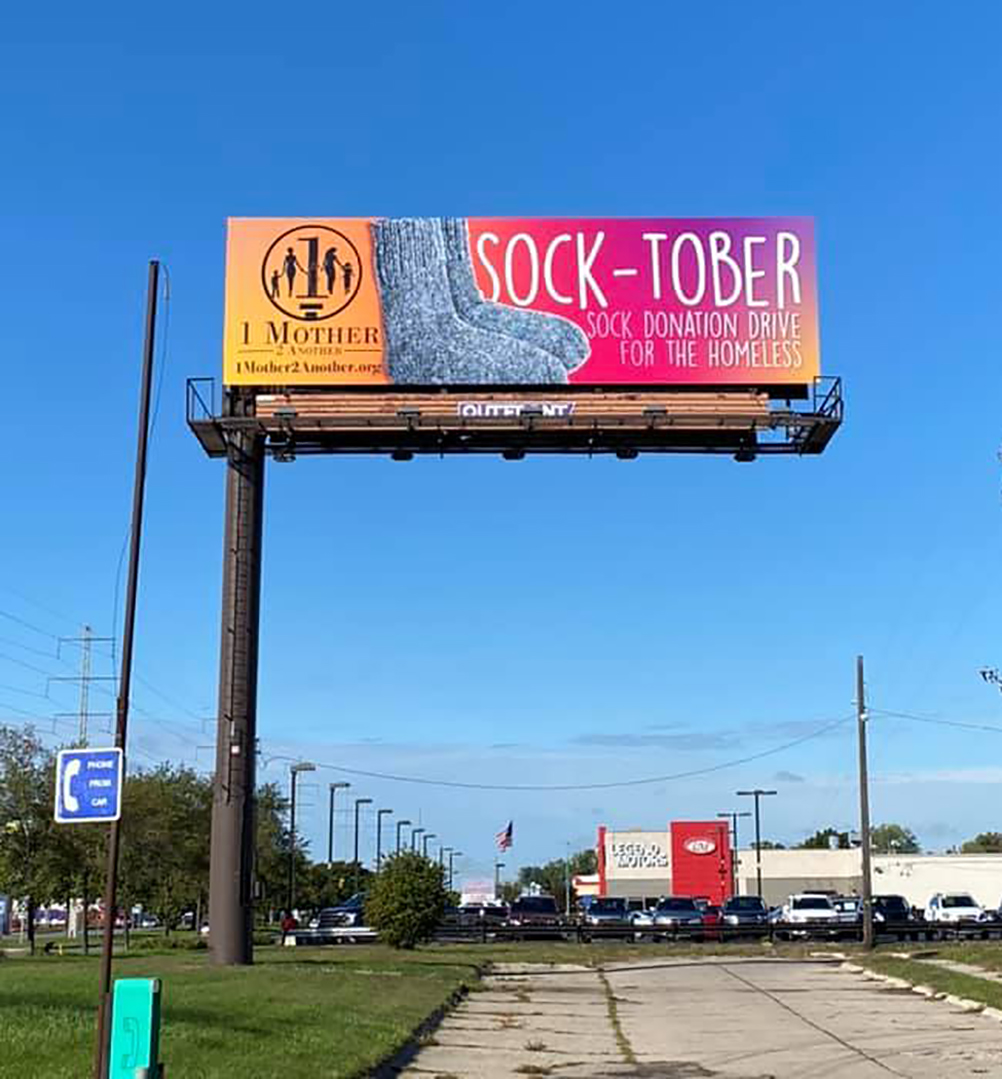 "My biggest thing is getting the community involved," she said. "I'll post something on social media, 'Hey guys I have a volunteer opportunity for us to go out.' There's this great organization that we work with called Elevate Detroit and they have a barbecue for the homeless every Saturday. So we go there and distribute the socks. We also go different places downtown and we give them to the shelters."
Woods says socks are one of the most meaningful donations she's collected.
"A lot of people when we give them socks, they don't even have socks on at that time," she added. "They are always very appreciative of whatever. Because not only do I collect socks, I may get sleeping bags for them as well. So I'll put hand warmers in the bags, socks, just different things they need while they are on the street and they are very, very appreciative."
For the month of November, Woods is focusing on filling bags full of socks and other items for the homeless.
She invites any woman to join and help realize the nonprofit's vision to "see less homeless people on the streets, more hungry people fed, fewer families without shelter, and more women empowered!" Anyone who wishes to donate can give by contacting her on Facebook.
We would love to hear your stories! You can share them with us at emg.inspired@epochtimes.nyc