Mom of three Cassie Baker was touched by the kind act of Dane Pratt, a cardiovascular perfusionist at MercyOne Des Moines Medical Center in Iowa, as she witnessed Pratt reading to her daughter, Parker, who was hooked up to life support, fighting for her life.
Baker captured the moving encounter in a photograph and shared it on Facebook, where it went viral. Pratt is in charge of running the ECMO machines for his young patients, and it turns out he often likes to bring in books to read to them.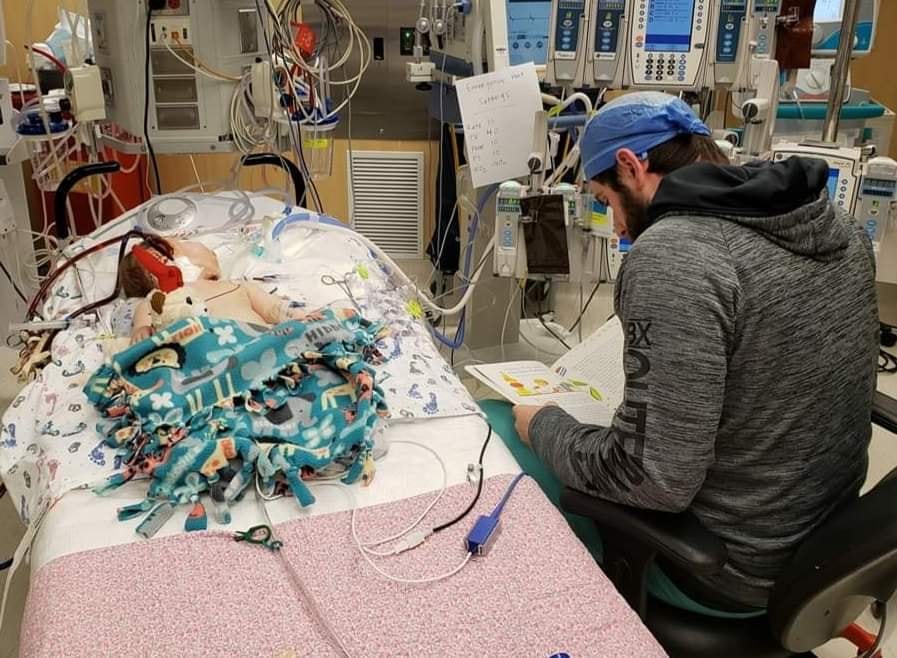 Parker had been born premature at just 23 weeks and had spent the first 234 days of her life in the NICU before eventually being released and heading home for the very first time in July.
At 13 months, shortly after Christmas, Parker returned to the hospital due to a cold, which compounded her chronic lung infections, and that was when the mother came across Pratt, who was tending her daughter's ECMO machine.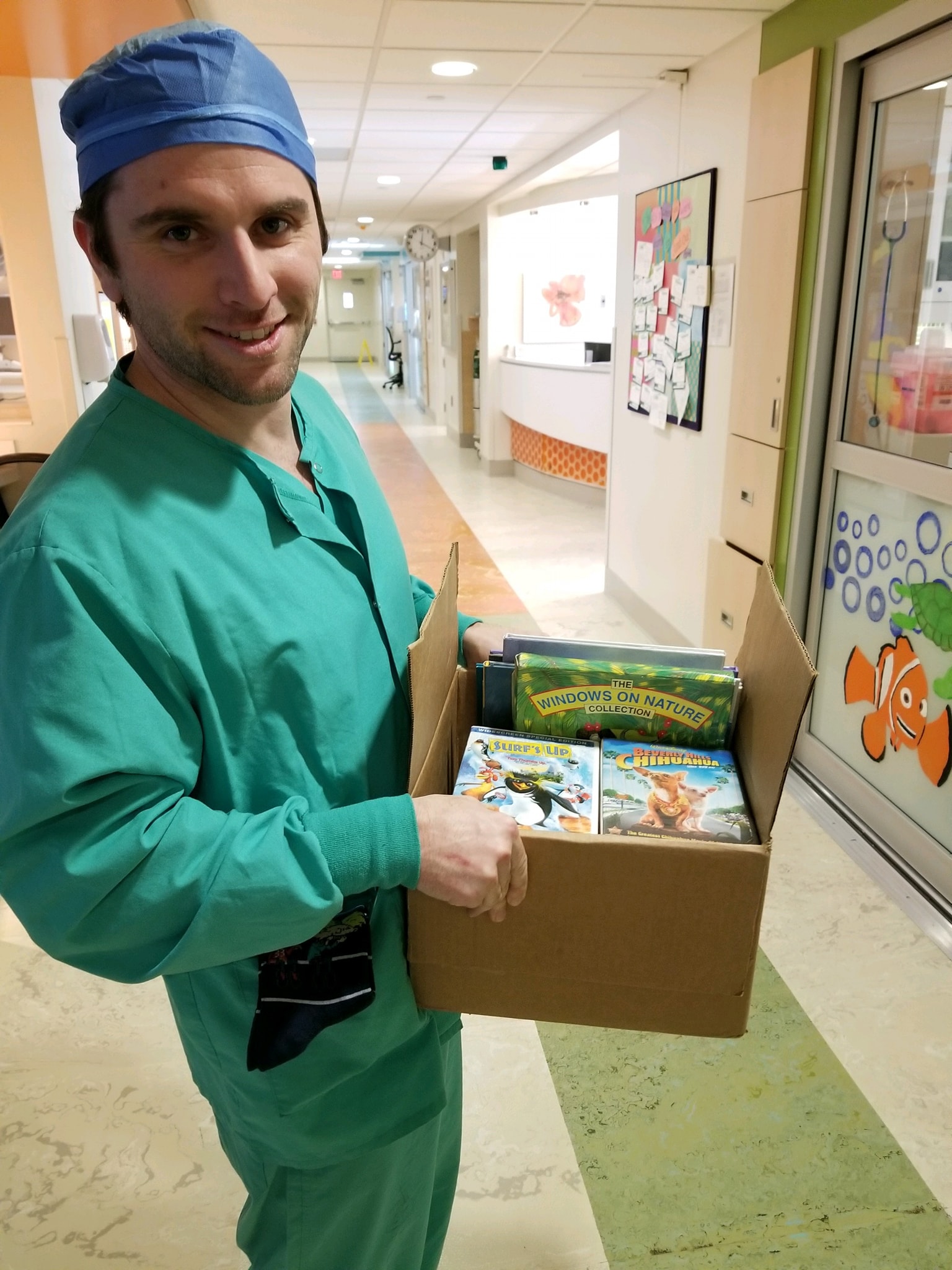 Baker explained that since she had two other children at home, it had been hard to juggle her time to be there for Parker.
That's when Pratt stepped in, and while she was hooked up to the machine to help her body heal, he opened up a storybook he'd been given by his grandmother. One day, Baker glanced in and saw Pratt reading next to Parker, making sure that she didn't feel alone in her room.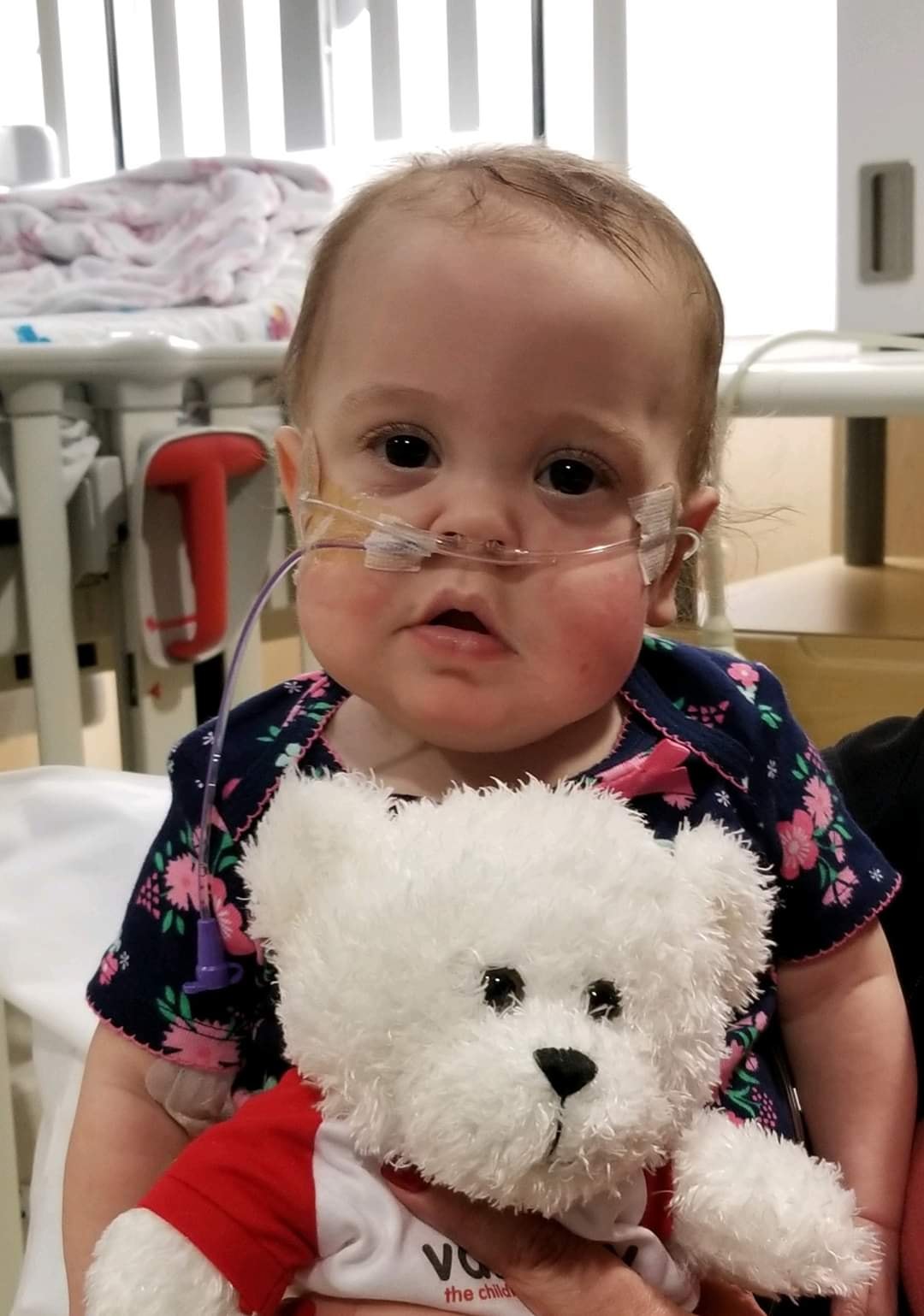 "He just one day scooted up to her bedside, opened a book, and read to her," said Cassie Baker, Parker's mother. "It was just, as a parent, it makes you feel so at home and at east knowing that there are medical professionals that don't just see this as a job and are still compassionate.
"He is wonderful. We have two other kids to care for at home, and knowing she is getting the compassion and love from a medical professional the way Dane has, it warms our hearts. He is a truly special human being."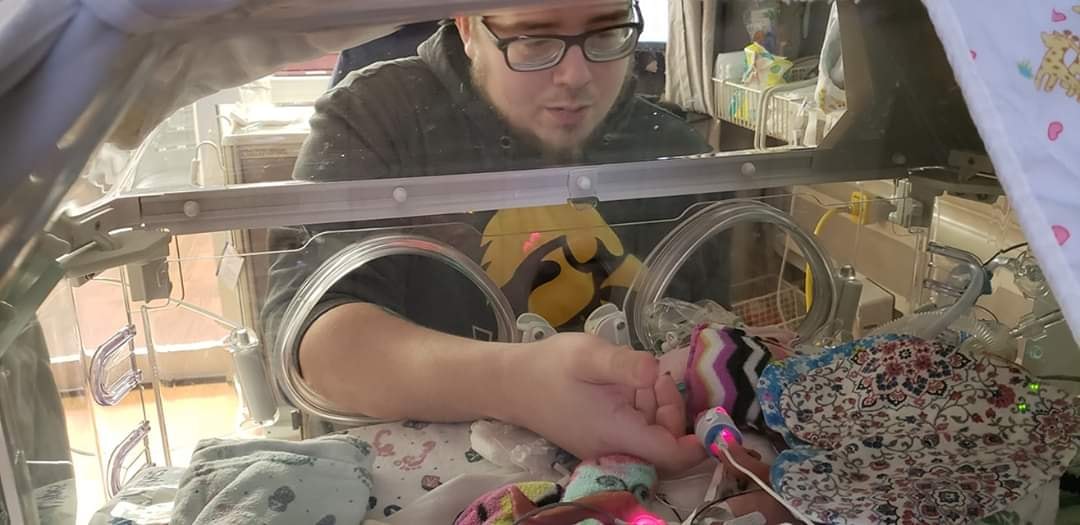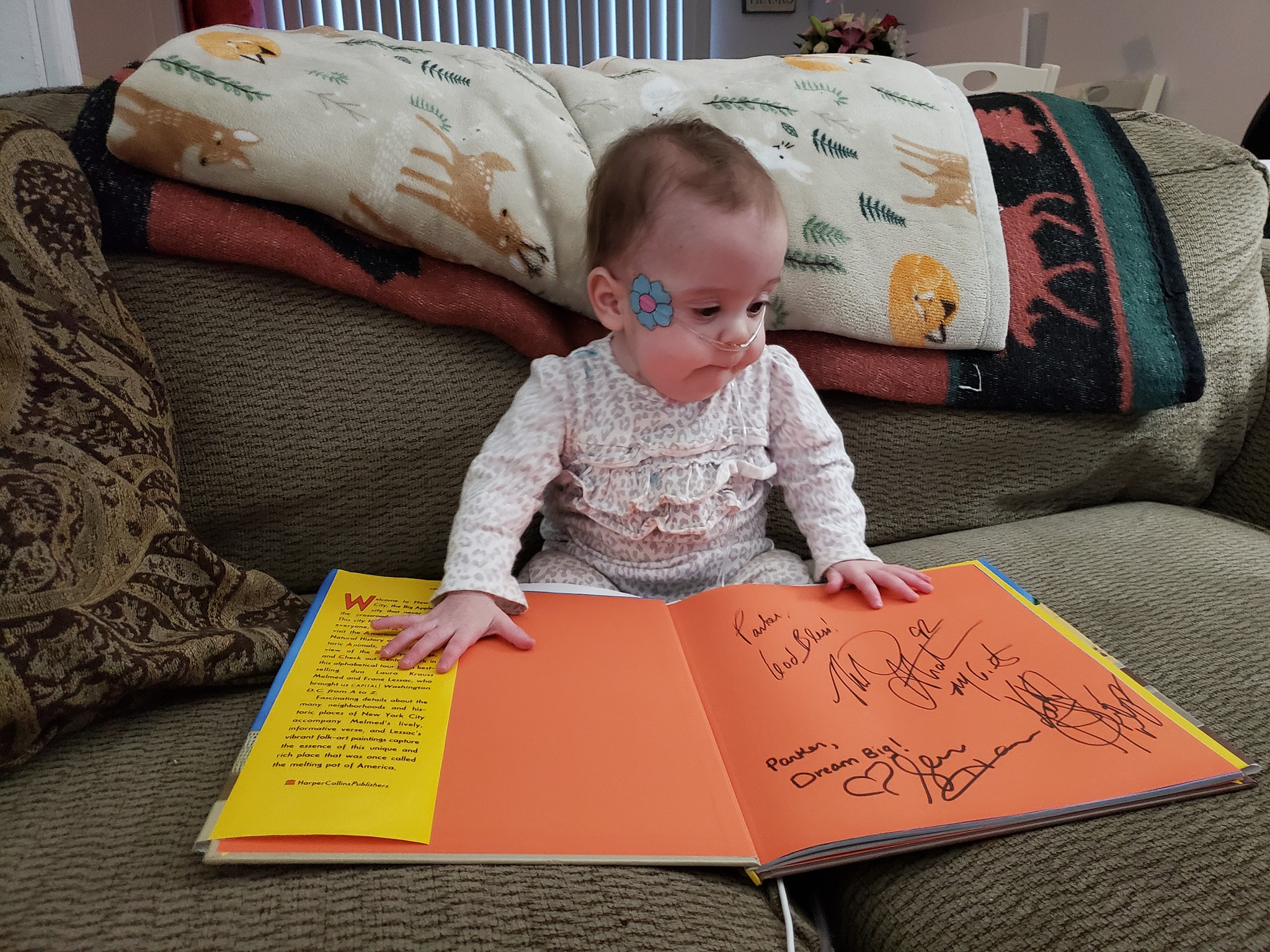 According to Pratt, it was a simple and easy gesture to help try to make a tiny patient feel a little bit better. "Going the extra mile doesn't mean you actually have to walk a mile," Pratt said. "Sometimes it's as easy as reading a book."
The Baker family has a GoFundMe page set up to raise money for the treatment required to help Parker recover from her respiratory infections, but even those who just have a few extra books can help make a difference. Books can be sent to the hospital for workers like Pratt at this address:
MercyOne Des Moines Medical Center
1111 6th Avenue
Des Moines, IA 50314
I'm sure everyone is sick of me at this point, but my last reminder….Parker caught two respiratory viruses less than…

تم النشر بواسطة ‏‎Cassie Baker‎‏ في الاثنين، ١٦ مارس ٢٠٢٠